10 money saving travel tips
Posted on
Many of us begin to dream up travel plans for the New Year. The first Saturday of January is even dubbed 'Sunshine Saturday' as it's usually one of the busiest days of the year for holiday bookings. Sunshine Saturday kick starts a month of peak holiday bookings as people set about banishing the winter blues.
Whether you are on a budget or just want to get the most for your money, it's worth looking into tips for travelling cheaply. By learning how to save money on travel you can get more bang for your buck and enjoy even more travel experiences this year.
Just be sure to check the latest travel rules and make sure you are covered or can rebook easily in case of cancellations due to COVID!
Here are 10 money saving travel tips to stop your overspending when booking your next holidays.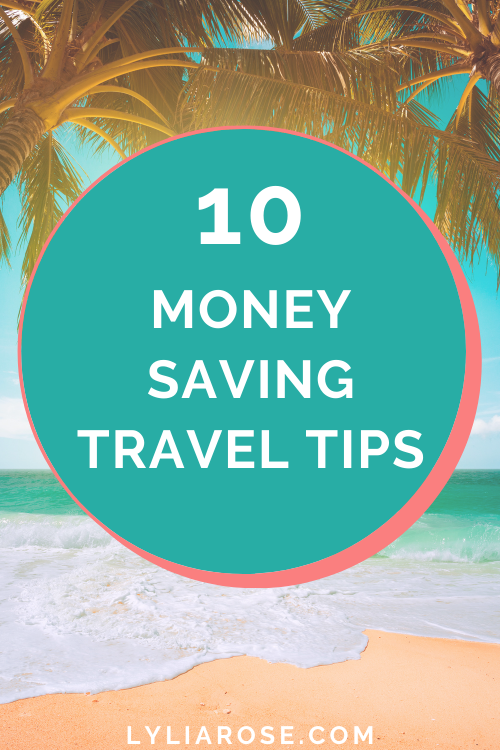 1. Sign up to travel clubs
There are lots of travel websites that offer huge travel discounts to its members, including to luxury destinations. You can sign up for free to check the latest offers and last minute deals at luxury travel clubs such as Voyage Privé to get up to 70% off travel. These special travel clubs have a dedicated team of travel experts who find the latest travel deals, negotiate the best possible prices and share them directly with their members.
2. Book early
Being prepared and booking a holiday early can definitely have its advantages. Not only does it give you more time to pay for the holiday if you can't afford it upfront, but you can often lock in some of the best prices. This is especially true if you are booking a seasonal getaway for Christmas next year.
As an example, whilst we were holidaying in December 2018 at Bluestone in Wales, the price of a three night Twixmas stay for the following year, 2019, was only £420. We hadn't decided at that point if we wanted to return, but just two weeks later we were ready to book. In just these two weeks the price had skyrocketed to £569!
That's almost a £150 difference just for booking the same holiday two weeks later in January!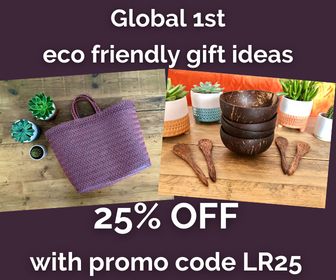 3. Use return customer discounts
Continuing with my example above, many companies offer a return customer discount. Luckily we were able to secure a £25 discount on the new price, but had we booked whilst we were already holidaying there we could have bagged ourselves a £50 discount.
If you are able to plan far ahead and know you will holiday in the same destination the following year then keep an eye out for any customer loyalty schemes or returning discounts.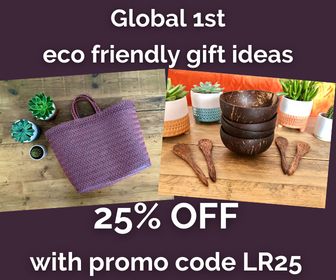 4. Use Airbnb
If you're going to an obscure location and there are not many hotel options then consider using Airbnb. This is a platform where all sorts of people list their holiday accommodation or even rooms in their own homes that you can rent just like a hotel room.
When we visited my brother-in-law in a random rural location in Portugal we managed to find accommodation via Airbnb for just £19 per night as a family of four.
When we were in Bruges I found hotels were charging £300 per night when we were trying to book last minute, but I tried Airbnb and found a two bed apartment for just £60 per night. What a difference!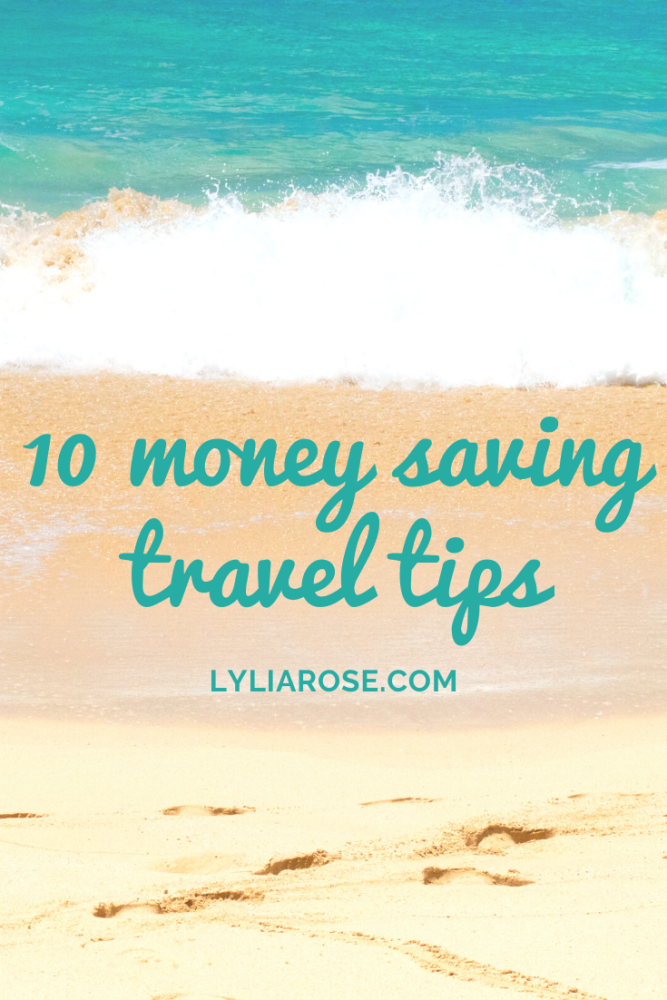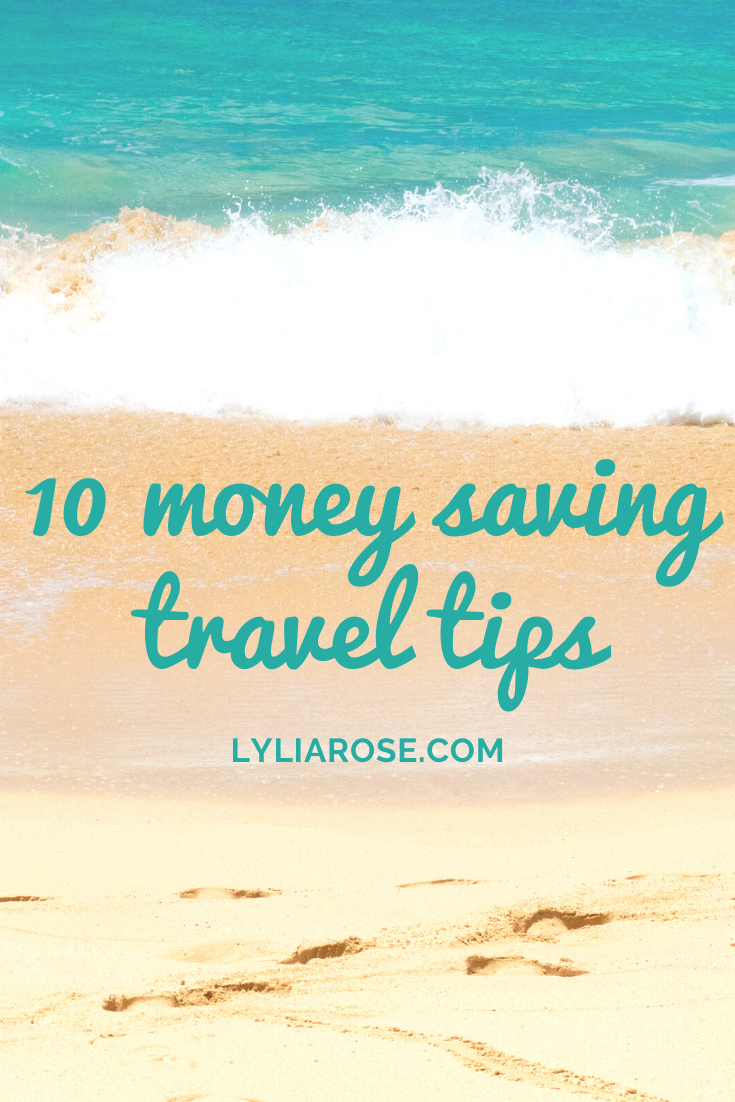 5. Book travel through cashback websites
Many of the major travel operators are listed on the popular cashback websites such as Top Cashback and Quidco so you can get some money back on your holiday bookings. It costs you exactly the same to book your holiday, the only difference being you need to click through to the travel site from one of these cashback websites for your cash back to track.
In Spring 2018 I received £60 cashback for our family holiday to Fuerteventura thanks to Top Cashback!
Whether you need to book flights to Canada, get travel insurance for a trip to the US, book airport parking at Gatwick, or whatever your travel plans may be, you'll be able to get cash back from many popular travel websites to reduce the overall cost of your trip.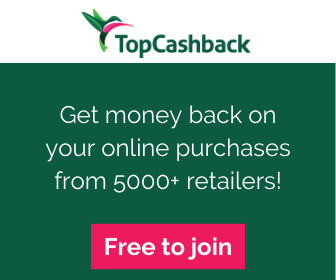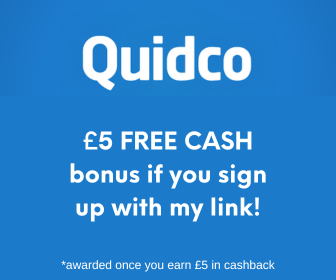 6. Pack light
Airports seem to want to charge for everything nowadays from choosing which seat you want to sit in, to putting luggage in the hold. We once opted to only take hand luggage on an upcoming holiday to save ourselves £80 in hold luggage fees! If you can, then pack light and take hand luggage only to avoid baggage costs if they aren't included in your holiday package deal.
7. Find cheap split train tickets
If you're travelling within the UK via train then don't overpay for tickets. There are websites that check for split train tickets to see if you can pay less by splitting your tickets. This means that rather than buying one single ticket for your train journey, it could actually be cheaper to split your journey into three parts. Or even to get two singles instead of a return. Split tickets will still cover your entire journey and you can still choose a direct train, so you don't need to change trains. It can just be a more affordable way to book train tickets as you might be paying a premium to book one single ticket for a long journey. Search for split ticketing websites in the UK to see how much you can save.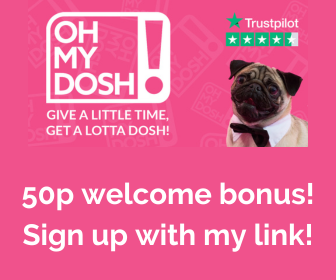 8. Be flexible with your dates
If you can, then it pays to be flexible with your travel schedule. By flying on a Tuesday instead of a Sunday you could save yourself hundreds of pounds. The same goes with accommodation. We once booked a two night stay in London and our original plan was to stay Saturday to Monday. The accommodation was actually double the price on a Saturday night compared to every other day, so we switched our dates for Sunday to Tuesday to save ourselves a third of the cost!
9. Use discount apps for activities and eating out
Keep an eye out for apps that offer discounts on days out, theme parks and attractions. Many have free or cheap trials and even if you sign up for the membership, it's likely you will make your money back in one or two visits, depending on the offer. Kids Pass offer amazing savings on meals out with kids, ticket prices to top attractions in the UK and even family travel discounts. If you're holidaying in the UK then Tastecard offer 50% off or 2 for the price of 1 in thousands of restaurants.
10. Join a heritage organisation for access to historic sites
In the UK there are two main heritage organisations: National Trust and English Heritage. It's worth checking to see if there are many gardens, castles, manor houses and attractions near to where you are holidaying, if in the UK, as you will gain free entry if you sign up as a member of one or both of these associations. They will help you to discover things to do, allow free parking at many of their sites (including some beaches) as well as support the preservation of many historic buildings. We visited Stonehenge one summer and entry would have been around £40 as a family of four. It was around £11 per month to join the National Trust and we now have access to 500 special places within the UK.
Save money on National Trust membership
If you are interested in a National Trust membership then you can save on an annual membership by getting cash back. Use my link to sign up to TopCashback and see the latest saving at National Trust here: https://www.topcashback.co.uk/ref/victoriasully/national-trust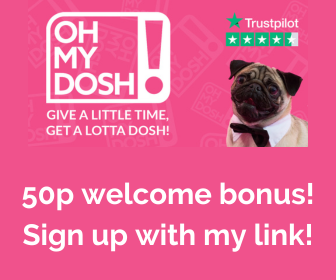 Looking for even more ways to save money?
Check out my massive money-saving tips section and find some great deals on my voucher codes and free money pages!
For inspiration on where to go on a day out in the UK also check out Where to go with Kids for loads of up-to-date ideas!
Originally posted in 2019 and updated in 2022