My Lost Account review: how to find lost bank accounts in the UK
Posted on
If you're wondering how to find your lost bank account in the UK then read on. I share my experience of easily locating a bank account I haven't used for almost 15 years.
I've known for years that I had a bank account at Halifax in my previous name with some cash left in it. It was an account I was meant to close years ago and never got round to it. Through my late teens and twenties I moved house ten times and stopped updating my address details for this accounts at some point. I no longer banked with Halifax and didn't even have the card. I had no account details. I just sort of forgot about it until recently when something made me think about it and I decided to see if there was an easy way to trace a lost bank account.
I'm not even sure how it had money left in it. I was with Halifax when I hit debt crisis and I was advised to move my main current account to another bank at the time. I owed a lot of money to Halifax and was told they could keep my wages to repay the debt if they really wanted to, so it was better for me to move to another bank and just repay Halifax via my debt management plan. That way I could guarantee they wouldn't keep my wages for what I owed which would have been a nightmare as I had rent and bills to pay and of course food.
So I followed the advice and opened a new account with another bank to manage my wages and bills.
I can't imagine I left money in a Halifax account as at that point I had a huge overdraft to pay back to them. I can only assume I slightly overpaid into the account when repaying my debt and that must be where the money came from.
I had it in my mind that the account had around £30. It's been around 15 years though, so I wasn't totally sure.
It's only a small amount, but it all helps and if it was £30 then I could do with that towards food shopping or overpaying a loan or any of our other family finances right now.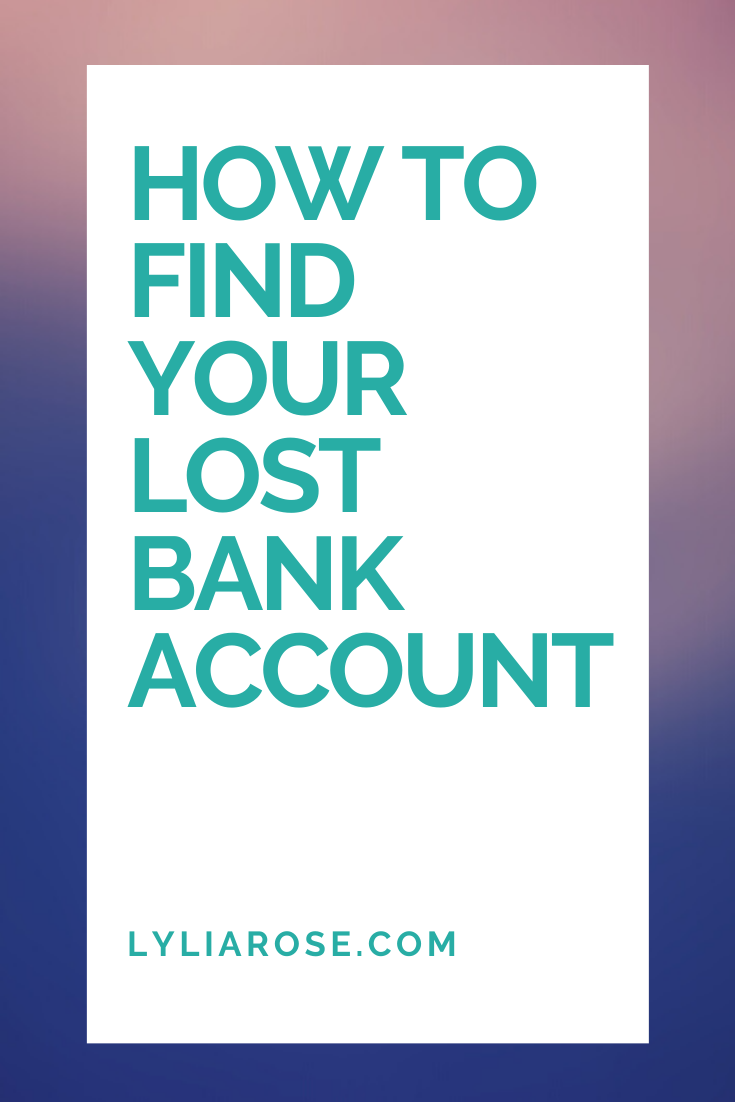 How to find a lost UK bank account
Nowadays I am on top of my finances. I know all my bank accounts and they are so easy to manage nowadays with smartphone apps to save, bank and more. I rarely even need to go to the bank. I can move money in an instant and I even have spreadsheets on my phone to track my spending and budgets.
It seems crazy that someone can lose a bank account, but with moving house, busy lives and multiple options for banks and savings nowadays, it's totally possible!
I didn't technically lose mine as I knew about it and just put off closing it for ages, then life got in the way. I moved again and again until eventually settling down and having children. Then I changed my name to my married name, so I thought that would make it even more complicated to find my lost bank account or prove it was mine.
Luckily, it wasn't complicated at all!
In fact, there is a really easy way to find a lost bank account for free using My Lost Account.
My Lost Account review
My Lost Account is a free service that can help you find lost bank, building society or NS&I accounts.
I was Googling how to find my 'lost' Halifax account and stumbled upon My Lost Account. I'm so pleased I did as they make the whole process really straightforward.
The only hard thing was trying to remember some of my addresses and dates I lived there, having moved around so much!
I had to select which bank I believed I had a lost account with, fill in my name, previous known names and as many address details as possible.
I filled in around four or five addresses and estimated dates I was a resident there. I really couldn't remember exactly. I couldn't even remember the house number for one of them. I only lived there for less than a year and it was 13 years ago!
I figured it was best to put as much information as possible, even if the addresses were incomplete, as they'd surely realise it was me if they had a few street names that matched the account in my maiden name.
My Lost Account found my lost bank account!
I completed the online form on 10th December and I had a response via email on 13th January to say they had found my lost account!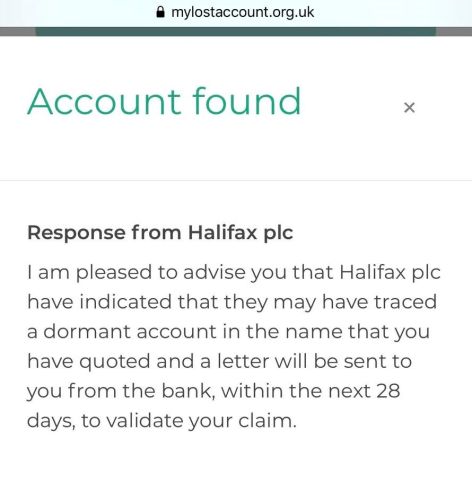 I wasn't expecting a response so soon, especially with Christmas and New Year in the middle, but it took just over one month for them to locate my account and get in touch.
A couple of days later I received a letter from Halifax to confirm they have found my account and I can access it in branch.
Unfortunately the balance is only £13!
Still, better than nothing.
I simply have to take my letter into Halifax with ID and a recent utility bill and then I can access the account. I will do this next time I'm in town. I plan on closing the account and withdrawing my £13. It's mine after all.
They did send me a second letter saying I also have a dormant account with 2p! As I hadn't used the account for over 15 years it had gone into a dormant state and that would require a letter to somewhere else to access the funds, so I think I'll leave that one as it's only 2p and a stamp will cost more!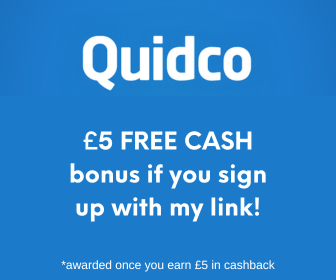 My Lost Account easily locates dormant UK bank accounts
I definitely recommend using My Lost Account if you think, or know, you have a lost or dormant bank account in the UK.
It's really straightforward to use and you could have some forgotten money just sitting there!
Many companies report there are billions lying in dormant bank accounts, so make sure you know where all your money is and don't leave it behind for the banks. Keep a list somewhere if you have lots of accounts!
Easily find your lost bank accounts at https://www.mylostaccount.org.uk/
More popular blog posts and pages
Blog income report: how I made £31,000 from home in 2019
Save money online with this list of UK cash back sites
List of websites to find paid blogging opportunities for your blog
List of 8 apps that turn UK receipts to cash
3 tips for cheaper car insurance
How to cut household expenses with renewable energy
3 eco-friendly subscription boxes I use and love
How to cut your gas and electric bills
Please pin me!