Flooring to cut down your energy bills
Posted on
With a lot of cold weather still to come, there's always one boring thing that we have to cough up for – heating our homes. We all need our home to be cosy during the long and cold winter days - but how can you keep your home stay warmer for longer?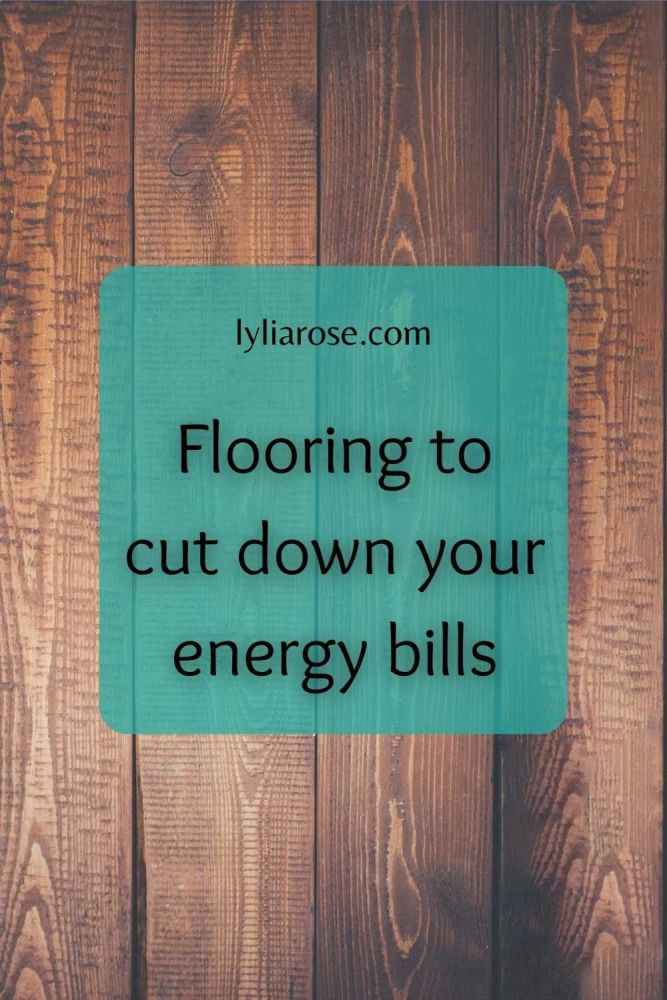 Well, the perfect place to start is your floor! If you're looking to cut down on your heating bills, then picking the right flooring can make a huge difference. Most of us typically associate carpet with being warm and insulating in nature, but the truth is wood floors are just as good.
How wood floors can save you energy and money
Wood floors can be mistaken for being cold and hard, but actually they're brilliant at trapping heat and therefore will keep your home warmer for longer.
Although carpets are soft under foot, homely and warm, it's a much more short-term solution. Carpet doesn't last as long as alternatives such as wood, laminate and vinyl, with it likely showing wear after a couple of years or so.
By comparison, wood, especially, is incredibly durable and will last for many years after installation even with heavy use. It also has the ability to retain heat and circulate it, meaning it will reduce the amount of heat you'll need in your home – you'll certainly notice a difference in your heating bills!
When it comes to specific types of wood floors, engineered wood is your best bet. It is much more affordable than solid due to the nature of the plank construction, made up of materials which are cheaper and better at absorbing heat.
Not only does this mean it's good at retaining heat to save on your bills, but is also compatible with under-floor heating too. This feature coupled with a material that retains heat for longer will greatly lower how much you spend on energy bills.
Even though wood flooring can have a considerably higher price tag than alternatives, due to its energy efficiency it'll help increase the selling value of your home, meaning it often ends up paying for itself! Plus it can last decades longer than carpet. It could even last a lifetime if well cared for.
Even if you've just moved into your home or have no intention of selling any time soon, the future value is something you need to consider to give yourself the best chance as possible when it is time to move on. This is why wood flooring is a good option, as it boasts beauty as well as luxury and will also increase the price tag, with it being attractive to perspective buyers.
Appearance isn't the only thing that will help increase your home's price tag - under floor heating is worth considering. This is something that we are seeing more and more of in modern homes and something we predict will be a must have in homes in a few years' time. It gets rid of the need for ugly radiators taking up wall space and is quite luxurious underfoot.
We definitely regret not investing in underfloor heating when we replaced our entire house with hard flooring throughout. It would have been a great investment.
Therefore, you need to consider which flooring options can handle it, with engineered wood, vinyl and laminate all being options in this regard.
In conclusion, if you're trying to get the most out of your heating bills then wood flooring is certainly a great option. While it may be a bigger upfront cost, its many features mean it often ends up paying for itself. However, if you need something at a cheaper price and easier maintenance, then vinyl and laminate come in very convincing replicas of real wood. The higher priced versions are usually very high quality nowadays and long lasting. Most of the time you don't even have to sacrifice style as they look just like the real thing!