5 essential steps to starting your own at home business
Posted on
What better year than 2020 to make your vision of becoming a remote business owner a lucrative reality?
With the ongoing COVID-19 pandemic wreaking havoc on the livelihood of everyday brick and mortar stores, there's truly no more optimal time to chase that at-home business dream than now.
All you'll need is a passion for a valuable product or service, and the work ethic for carrying the idea to fully formed shape. It's finally time to seize the opportunity to run your own business within the comfort of your own home.
In addition to becoming your own boss, you'll also be able to see the riches of your efforts evolve and manifest. However, the pathway toward success is not always as glittered with gold.
From managing finances and production to hiring remote employees, tracking sales and taking mobile card payments, there's never a dull day when you're at the helm of running your own business.
Whether you're just getting started on your at-home business venture or find yourself in need of a couple helpful pointers, these tips are sure to get you started on the right path.
1. Explore your market
You've got an idea, but does it already exist?
Unfortunately it's tough to come up with an original idea amidst the information age, but that's not to say it's impossible.
The only way to properly gauge if your idea is already somewhere out there is by first exploring your competitor market.
Doing a bit of market research on your proposed product will help you understand how to market your product or service, and define what will make your version stand out.
By definition, market research is the process in which you find the answers to the following questions:
Is there demand for my product?
What demographic does my product or service target?
How will my product stand out?
2. Establish a business plan
After you've defined the viability of your business idea, you'll need to build up a comprehensive business plan. A good business plan describes virtually all aspects of your business dealings and details, and states how you plan to make money.
Here are some of the most essential bits of information you'll want to include:
Business development plan
Financing strategies
Long-term business goals
Your marketing plan
A timeline of when you hope to announce your business to the public
3. File the paperwork
Your at-home business will likely need to file tax returns. The only exception is if your business makes less than £1000 in takings. It's known as the trading allowance and means you don't have to file a tax return if the gross income from your trading is £1000 or less.
As soon as you make over £1000 in a trading year, regardless of the net profit, you will need to file tax returns with HMRC and pay whatever income tax and national insurance contributions are due.
There is a lot of information about how to set up a business, be a sole trader, work from home or set up a limited company on the HMRC website. You'll need to register on their website to file your tax returns and they'll guide you through the process.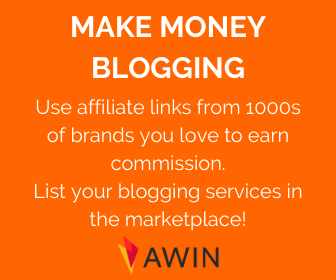 4. Build a website
During the early phases of your business, odds are likely that you may have to rely exclusively on your online social media platform presence to make a name for yourself. However beyond your Instagram, Twitter, and Facebook pages, you'll need a website of your own that serves as your company's base.
Creating a website is no longer a thing reserved for tech whizzes— there are a number of easy website builders out there that make it easy to create and personalise a site that's perfect for your brand. You don't need to know code and can make use of ready-made templates to create a professional looking site in no time at all.
5. Hire help
Although it may be tempting to be your own one-man-show, odds are highly likely that you'll need to enlist the help of third-party professionals to make your business vision a reality.
Whether you're hiring temporary freelancers or looking for a long-term partner, you'll want to run a free background check to ensure you're teaming up with reliable workers. A free background check can help you obtain all the information you need to confidently determine that you're not hiring someone with a criminal background.
Being an at-home business owner is no small feat, but if you follow these 5 steps, you'll be able to hit the ground running!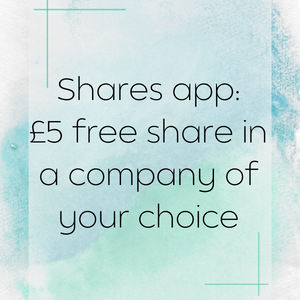 More self-employed + small business blog posts
Running a home based business tips
How to deal with unpaid invoices when self-employed
How to be tax ready when self employed
Top bookkeeping tips for money-making mums
3 important things to consider when starting a self-employed business
The ultimate marketing strategy to give your business a boost
6 ways being online can improve your small business
7 tips for a successful small business
Be tax ready for your self-assessment with these tips for the self-employed!
Easy ways to attract more people to your small business
Guide to start-up success for women entrepreneurs
Is your home really the right location for your business?
44 ways to market your small business
Ways to cut costs in your business
6 cheap ways to market your small business
The first 5 things a twitter business should do
Please pin me!