Easy ways to attract more people to your small business
Posted on
There's a lot to love about running your own business, but there's no getting around the fact that it can be pretty challenging at times. As well as having to find ways to get through all your job responsibilities, you have to contend with the fact that you're not going to be the only player in town. There will be competitors that try to lure the same customers that you're trying to lure. As such, it's important that you're finding ways to draw as many people as possible to your business; the more you draw, the better your chances of success will be. Below, we take a look at a few new ways to get people on board.
Ways to draw more people to your business
Find who you're targeting
It's important to remember that you're not going to draw everyone to your business. There's not a single company on earth that appeals to all people! As such, it's worthwhile figuring out who you're trying to target. Finding your target customer will help to direct the language and images in your advertisements and other communications, which will ultimately improve their standards. It's when these communications are frameless that they get lost in the mix.
On the streets
It doesn't matter whether you're an online or 'real world' business; people are the same everywhere. The potential customers you're trying to target online are the same ones that walk the streets. So why not get rid of the internet clutter, and take your marketing to the streets for a few days? Depending on your business type you could head out with a clipboard in the name of market research and customer acquisition, if you sell food in a restaurant then hit the streets with samples and flyers, or you could set up a stall on a market if you have a product you sell.
You'll need to find ways to get people interested in your stand, of course. One good way to do this is to give away freebies. Free tote bags like these bags will attract people to your stand, since everyone loves tote bags. They are useful and it's likely people will use them, which will advertise your brand to even more people! Not only will street marketing help to reach new people, but it can also be a fun way to try new things with your business, too.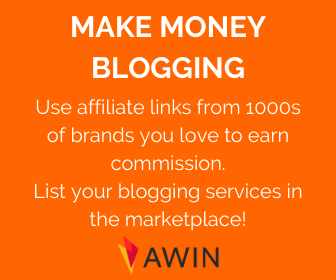 Innovative ads
Every business owner knows the importance of running ads to help boost interest in their brand. But the problem is that there are so many that it can be hard to get yours heard. That's why it's recommended that you take a few chances with your marketing, and try to make it more interesting. An innovative ad can gain a lot of traction! Just be sure to avoid anything that's controversial, since this approach could end up backfiring.
Even if your product is not yet manufactured, you can use realistic product rendering to create photorealistic images of products that can be used in marketing and advertising. These images look just like photos and can be used on your advertising materials to create a buzz about your product before the launch date.
Word of mouth
People trust adverts somewhat, but they trust the words of others much more. If you have a long list of happy clients, then encourage them to spread the good word about your business by leaving reviews. You can also post positive testimonials on your website, too -- it'll gain credibility for your new business.
A walking advert
Finally, remember that you're the best representative for your company, so be sure to open your mouth whenever you get a chance! You never know who you might draw to your business when in conversation with others. Make sure if you're acting as your company's biggest cheerleader as you go about your daily business and keep some flyers or business cards in your wallet at all times.
More self-employed + small business blog posts
Running a home based business tips
How to deal with unpaid invoices when self-employed
How to be tax ready when self employed
Top bookkeeping tips for money-making mums
3 important things to consider when starting a self-employed business
The ultimate marketing strategy to give your business a boost
6 ways being online can improve your small business
7 tips for a successful small business
Be tax ready for your self-assessment with these tips for the self-employed!
Please pin me!