Ways to cut costs in your business
Posted on
As a business owner, it's always a wise idea to review and learn ways for how you can save your business money. You'll sleep a lot better at night knowing you're closely monitoring your finances and are avoiding any wasteful spending.
Save yourself money now, and you'll have more of it to put toward crucial initiatives you want to tackle. Make wise financial decisions, and your business will likely take off in the right direction so that you can have a strong and robust foundation for the future. Learn from your past mistakes and be willing to make changes now that will set you up for brighter and more prosperous days ahead.
Whilst there are probably lots of innovative cost saving ideas out there that might be tricky to implement, the simplest and most obvious ideas can also work wonders.
So how can you start saving your business money easily?
How small businesses can save money
Work remotely
You can save your business money by working from home and cutting down on overall office expenses. Therefore, consider having you and your employees working remotely more frequently. Set your business and operations up to be able to function without having to be in a physical office location. Commute times and costs and office expenses will be down, and you may even have a happier workforce for it. If your business usually takes card payments at its normal location, then you can even st up mobile card payment systems so your business payments can be taken anywhere.

Shop around
You can also save your business money by shopping around before making purchases. There are plenty of deals and savings that exist, but you have to be patient and take the time to seek them out. You may also want to consider buying used instead of new in some cases. This can work no matter what industry you are in. If you need computers, which most businesses do, you can find refurbished high quality laptops at a fraction of the RRP. If you are setting up a beauty business then you can more than likely find second hand equipment from businesses that are no more. If you work in the farming business, there's plenty of Used farming machinery out there, you can take advantage of and use. Whilst you are a small business and especially when you are starting up, it's worth seeing if you can get some great deals on stock and equipment from those who used to be in the same business.
Organise your finances
The more organised you are when it comes to your finances, the better off you're going to be in the long run. Therefore, spend some time reviewing your operating expenses and budgets and cutting back wherever possible. Compare vendor prices and get quotes annually so you can ensure you're paying a fair market rate. Set a budget, forecast your sales, and review your finances regularly to avoid any surprises. Make sure your cashflow is a priority and never fall behind on bookkeeping. It's important to always know where your business is financially so you are wise with your spending.

Cut down on meetings
You may be wasting a lot of your time and your employee's time in meetings. Therefore, consider cutting down on how often you're gathering to save your business money. When you review these numbers in detail, you may realise that there's a lot of time that's going toward a meeting that could be for getting work done instead. Think about if you can work through a discussion over the phone, email, or in the cloud, versus having to bring big groups of people together in a physical meeting setting.
Outsource or contract some work
Another way to save your business money is to outsource or contract some work. There are plenty of talented people out there that are more than willing to work for you on this type of basis. You may have small tasks that don't warrant a full-time hire, but that will save you time and money by having someone else do them for you. It's an excellent way to delegate out assignments without having to hire someone on as an employee.

More office related blog posts
The benefits of co-working spaces for professional bloggers and home business owners
Is your home business missing an excellent home office?
How innovative office design can improve health
How to create a healthy home office
Your office space affects your work more than you think
The strong link between employee wellness and productivity
More self-employed + small business blog posts
Running a home based business tips
How to deal with unpaid invoices when self-employed
How to be tax ready when self employed
Top bookkeeping tips for money-making mums
3 important things to consider when starting a self-employed business
The ultimate marketing strategy to give your business a boost
6 ways being online can improve your small business
7 tips for a successful small business
Be tax ready for your self-assessment with these tips for the self-employed!
Easy ways to attract more people to your small business
Guide to start-up success for women entrepreneurs
Is your home really the right location for your business?
44 ways to market your small business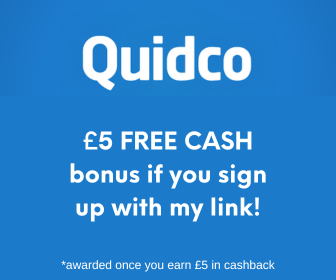 Pin for later