20 great ways to make your home warmer this winter
Posted on
Winter is almost here. The leaves are nearly all off the trees, we've had our first frost and the nights have drawn in.
Just a few more weeks and we'll be in the depths of winter. Whether it'll be a mild winter or a big freeze is anyone's guess.
Regardless, it'll be the coldest seasons of the year and we'll all be looking to keep our homes as toasty as possible.
Here are some great ways, with all budgets in mind, to keep your home cosy and warm without resorting to keeping the central heating on 24/7!
1. Use your curtains
If you have curtains then use them - don't just have them for show!
A pair of thick textile curtains in the winter drawn closed will help to insulate the room. They'll prevent any cold air from the window from entering the room and hot air from escaping.
Curtains have more of a purpose than just looking nice. They can act as a sound barrier and provide heat insulation.
2. Keep radiators clear
Most radiators are pretty ugly and not something you want to show off, so it can be tempting to hide them with a large piece of furniture like a bed or sofa, however this stops them from heating the room properly.
Instead, switch them for a better looking modern radiator or a cheaper idea is to use a radiator cover.
When you stop blocking them in with furniture, you'll let the heat radiate around the room like it's supposed to. The room will warm up much quicker.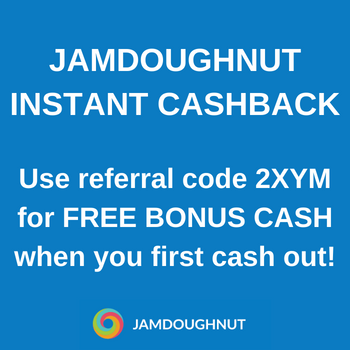 3. Plug your chimney
If you have a fireplace with a chimney that you don't use then valuable hot air could be escaping!
The best solution here is to use a chimney plug or chimney balloon to quite literally plug the chimney and stop the hot air from escaping.
It's also a handy way to stop any debris or animals from falling down your chimney… I'll always remember my uncle trying to catch a terrified bird that had fallen down my great gran's chimney!
Just remember to remove the balloon if you do decide to use the fireplace. They should have a fail-safe, so if you forget the balloon will deflate.
4. Choose real wood flooring
Did you know the flooring you choose in your home can affect how warm your home is?
Most people don't realise this!
If you're renovating a home or renewing your flooring and saving money in the long run is the game, then you should seriously consider the heat saving element of solid wood flooring.
If you want flooring that will save money on energy bills then hard flooring, even if not real, can be the winner.
Wood floors can be mistaken for being cold and hard, but they're brilliant at trapping heat and will keep your home warmer for longer. Wood flooring, and hard flooring, has the ability to retain heat and circulate it, reducing the amount of heat you'll need in your home.
5. Use rugs
Rugs can make a room feel cosier and warmer in an instant.
They feel warm and soft underfoot, so they're the perfect accompaniment to your energy saving hard floors.
6. Install a log burner
One of the best investments we ever made in our home was a log burner. It's the ultimate solution for a cosy winter evening and perfect for any woodwork/keen DIYer to get rid of wood offcuts!
My husband is a woodworker and we've been doing up our home for over six years, so we've had loads of offcuts of wood giving us 'free' fuel for our wood burner.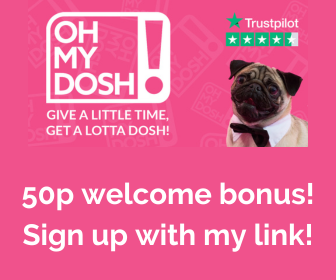 7. Netflix Fireplace for Your Home
It might sound barmy, but on Netflix there is a series called 'Fireplace for Your Home' which shows videos of a crackling fire!
If you don't have a real fire then this is perhaps the next best thing - turn your TV into a fire!
Whilst it won't actually warm the room, just seeing a fire can make us feel all warm inside. Perfect for Christmas Day!
8. Put foil behind radiators
Has anyone tried this one?
I actually haven't tried this myself, but there are numerous tips online suggesting that putting a sheet of foil behind a radiator will 'radiate' (see what I did there) the heat back into the room instead of the wall gobbling it up!
9. Install a chimney damper
I mentioned a chimney plug and chimney balloon above, but another solution to stop drafts coming through the fireplace is a chimney damper.
These sit in or on top of the chimney and are operated by a cord or lever on the fireplace.
You absolutely have to remember to open the damper each time you use the fireplace, otherwise your room will fill with smoke and present a serious health hazard.
10. Choose double glazing
Does anyone still have single glazing nowadays?
If you do then you could be losing a lot of heat each year. Double glazing helps to trap the heat in the home to prevent heat loss.
Upgrading to double glazing will help to reduce your energy bills.
11. Insulate your home for free with a government grant
If you meet certain criteria then you might be entitled to a government grant to better insulate your home.
Find more information and all the links you need at https://www.gov.uk/improve-energy-efficiency
12. Choose brushed cotton bed linen
Crisp cotton sheets might be perfect for the summer, but they make a cold bed in the winter months!
Give your bedding a snug upgrade for the winter months and change your sheets and duvet covers to flannelette or brushed cotton versions. You can even get fleece bedding if you don't think that'll make you a sweaty mess in the middle of the night!
Simply switching your cool cotton sheets for brushed cotton will mean you never have to get into a cold bed in winter again!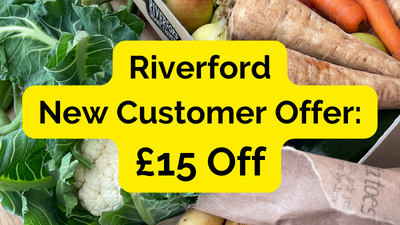 13. Use timers on your central heating
Central heating timers are a genius way to ensure your home is always warm when you get out of bed and return from work.
You don't need to heat an empty house all day whilst you are at work, but can set a schedule for your heating to be on at the optimum times for your lifestyle.
It's also a great way to save money by only heating your home when you need it.
Standard thermostats that kick in when your home drops below a certain temperature can waste money if you're not there to enjoy that warmth!
Spend time setting up the perfect heating schedule for your home and personal requirements and tweak as needed.
14. Book a boiler service
An annual boiler service is recommended to ensure your boiler is working safely and efficiently.
A boiler breakdown can result in a loss of heating and hot water in the winter months, so it's a service seriously worth considering for reducing the likelihood of losing your entire homes heating over winter.
Without a functioning boiler you may not be able to keep your home warm at all! Another great tip to consider is if you have a broken boiler or do not have a boiler & central heating system in your home, you could qualify for a grant under the governments ECO scheme. Find out more by visiting Warma UK who are central heating grant experts and have prepared a handy guide on obtaining a heating grant for your home.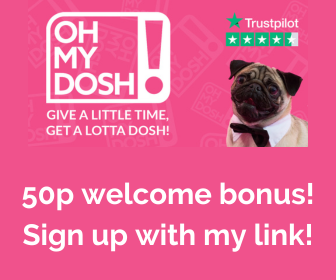 15. Good old hot water bottle
A simple and very effective way to feel super warm and cosy in the evening, or to make a bed more inviting in winter.
16. Up-tog your duvet
If you're freezing in bed each night then it might be your duvet. If you still have a lightweight summer duvet then you need to switch it for something much warmer for winter nights.
A duvet's tog rating relates to its warmth. For winter choose a tog rating of 12-13.5 according to John Lewis.
17. Wear slippers or cosy socks
It's amazing how quickly you can warm up when wearing a pair of fluffy slippers or slipper socks.
Bare feet on hard floors or tile floors can make you feel cold, especially first thing in the morning. Rugs can help, but also keep a pair of slipper boots next to your bed, ready to slip your feet into first thing in the morning to stay warm and cosy as you start your day. Faux fur and Sherpa fleece will offer the most luxurious textures and cosiness.
If you really want to feel warm then why not wear your bobble hat indoors too for the ultimate cosy indoor experience?! It really works!
18. Stop door drafts
If you can feel a draft coming in through a door or have large gaps around your doors, then blocking these will help to trap the heat in a room and cold air from sneaking in.
Sausage dog draught excluders are one quick and easy option to cover gaps at the bottom of the door.
For gaps at the top and sides of a door you can buy self-sealing draft excluder tape from DIY stores.
19. Let sunlight in during the day
Whilst you want to close your curtains at night to trap the heat in your home and stop the cold coming in, you do want to open them wide in the daytime, particularly for south facing rooms to let free sunlight heat into the room.
It's amazing how warm south facing rooms can get on a sunny day, even in the winter!
20. Open the oven door
Don't try and heat your kitchen with the oven - that could get pretty expensive!
But, after cooking in the oven, a great trick is to leave the oven door open as you'll let the oven heat come into the room whilst the oven cools down. It's almost like getting some free heat!
Final word
There are lots of great ways to make your home warm and cosy for winter no matter what your budget!