Win cash for free with Pick My Postcode free daily lottery
Posted on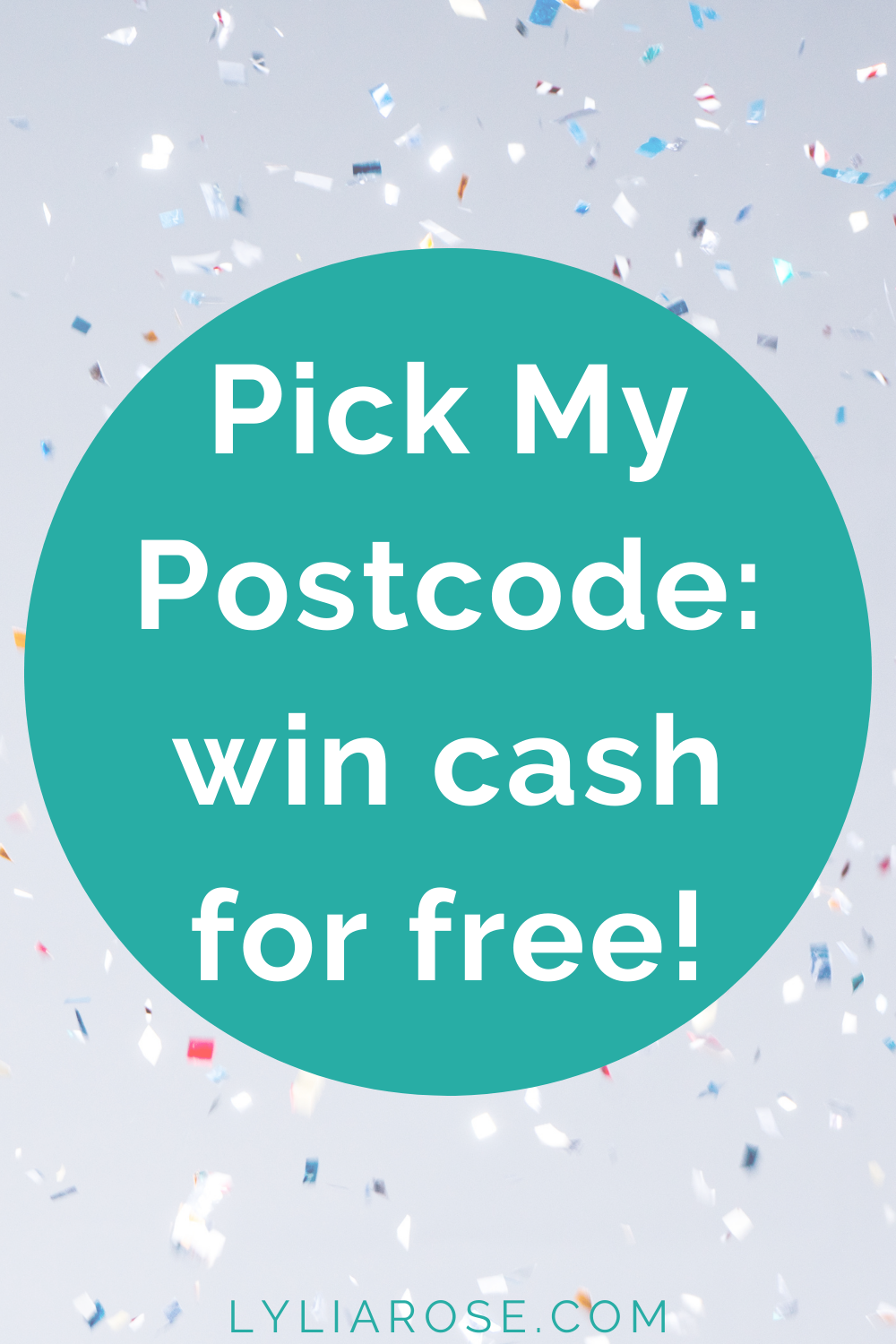 Imagine a UK lottery where you could win cash everyday… for free…!
Well, it exists!
Pick My Postcode is a free online lottery that gives you several chances to win money every single day, at no cost to you!
Simply sign up at Pick My Postcode and enter your postcode for a chance to win their free daily lottery!
Pick My Postcode: Win cash in a free daily UK lottery
My husband and I have been signed up for a while and whilst we haven't won yet, we have noticed some very local postcodes and lucky winners!
So what's the catch?
The only thing you must do is check the results each day. You have to claim on the day your postcode is drawn. If no winners claim then the prize rolls over to the next day.
You can't claim retrospectively, so you must check Pick My Postcode each day.
It's easy to remember though - simply sign up to the daily email reminders so you don't even have to remember to check each day!
As soon as I receive the email, I check the winning postcode.
Click here to sign up to Pick My Postcode for a chance to win free cash!
Win even more cash with Pick My Postcode
Not only can you win money in the main daily draw, but there are lots of smaller draws too.
There's a video draw, survey draw, stack pot and bonus draw.
Just today Pick My Postcode is giving away £850 across all their draws!
In total, they have given away over £1 million pounds to the all the winners so far!
Reasons to join Pick My Postcode
Pick My Postcode has shared lots of reasons why you should join their free daily lottery and I will share some of them here:
It's free. Did I already mention that? It costs nothing to enter and you could win cash. Who doesn't like free cash?
They give away real cash prizes. So far the prizes they have given away have ranged from £5 to £2500. Imagine winning £2500 for free! Wow!
They've also donated over £24,000 to charity so far!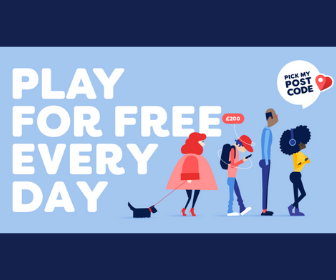 How did Pick My Postcode start?
Pick My Postcode was founded in 2011 when they gave away just £10 per day. Now they regularly give away hundreds of pounds each day to lucky UK winners!
Here's founder Chris talking about why he's given away over £1 million pounds to complete strangers. He also addresses some common concerns people have about signing up and you can meet some of the previous winners!
You could be the next winner! It takes moments to sign up and only a second or two to check the site each day.
Click here to sign up to Pick My Postcode for a chance to win free cash!
More popular blog posts and freebies:
Trading 212 free share worth up to £100
60 ways to make money online + at home UK
Save money online with this list of UK cashback sites
List of 8 apps that turn UK receipts to cash
Bulb energy £50 off discount code 2020
3 eco-friendly subscription boxes I use and love
50% off Pizza Hut Delivery 7 days a week!
How to make £1000 in a month online
Some of the best refer a friend schemes in the UK
2 ways to make money doing nothing
Please pin me!
More lottery blog posts
Win cash for free with Pick My Postcode free daily lottery
Free daily lotteries with cash prizes in the UK
A chance to become a millionaire for free thanks to Lottoland and Top Cashback
My Review of Lottoz: How to take part in lotteries around the world
Are you waiting for a lottery win or taking control of your own destiny?