How to make money on the internet working from home
Posted on
A few years ago, it might have sounded absurd for someone to make money online. However, now for thousands of people, the internet is the main source of income, and there are many who use it to supplement their monthly budget and earn extra money.
It's become even more popular as a method to make an income today, with the outbreak of the coronavirus, where the only viable job option might be online. The only sure thing is that this teleworking regime has come to stay and will radically change the way we have known work so far.
All you need is an electronic device (desktop, laptop, tablet or sometimes just a mobile phone), a reliable internet connection and of course, an appetite and passion for work.
However, how can you make money from the internet and earn a living working from home?
Here are just three ways you can make money from home to give you an idea. For many more ideas check out my huge list of methods I have personally tried and tested in my article 60 ways to make money online.
Blogging
Blogging is definitely one of the most effective ways to make money online and one of the many skills you can master during lockdown. The steps to follow are simple: create a blog for free, using one of the dozens of available platforms such as Blogger, WordPress or Wix.
I recommend WordPress and you can get a discount on a WordPress paid package by clicking here.
If you're not sure if blogging is for you then you can start with a free package where you don't own your own domain, to get a feel for blogging and give it a go.
You upload content to your blogs, such as articles, photos, personal stories or reflections, and take the time to make your blog known and attract readers. Then if you want to take it serious and monetise, you can upgrade to a paid blogging package.
This allows you to place ads on your blog and start earning money every time someone visits your articles views the ads and clicks on them. You can also offer sponsored blog posts once you have high enough metrics such as a good domain authority or large amount of web traffic.
The more popular your blog becomes, and the more readers you attract, the more your monthly income will increase, especially if you use ads or targeted affiliate marketing as a way to make money.
Just think, there are bloggers who make tens of thousands every month simply from their blog!
Clearly, a basic condition for achieving this is to spend a lot of time and invest in quality and attractive content, which will be of interest to readers. It's not an overnight money-maker and you have to be prepared to put in the effort, but you will eventually reap the rewards.
There are many ways to make money from a blog. To start, check out our blog post sharing 10 ways to make money from a blog in case you are not sure how it's possible.
I make a full-time income blogging and share exactly how much I make in my online income and blogging reports. Whilst I don't make tens of thousands, I do make thousands and I get to work from home by myself, which suits me perfectly.
Learn more about how to monetise a blog in my how to make money blogging section.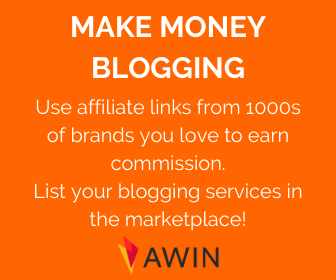 Sell stuff online
Selling things online is now easier than ever. Online platforms like e-Bay and Amazon allow you to build your own online store and start selling whatever you can think of; from old clothes, shoes, DVDs, CDs, books, magazines and collectables to your handmade creations, own branded products or as a retailer selling goods you buy from wholesale.
To acquire an online store does not require special knowledge; however, you should devote enough time to promote it and of course, to get the first customers. You also need to decide whether you want to go down the preloved route, handmade route or retailer route.
By learning digital marketing tactics, you will definitely be able to attract as many people as possible interested in the items you have, and an expert in the field can guide you to improve your income.
Do not forget, however, to think that in such a venture, the competition is strong. Now, everyone can sell items on the internet and therefore, to succeed, you have to offer something different and unique and stand out in the vast world of competition.
Apart from eBay and Amazon, there are dozens of other similar platforms on which you can turn, and the direct sale of items through social media, such as Facebook and Instagram, can prove to be just as effective. In fact, if you have a blog as mentioned above, then through it, you can promote your products and find potential buyers.
If you are interested in setting up an online ecommerce store then try Create who let you set up an ecommerce store for free to try out their platform for one month before committing.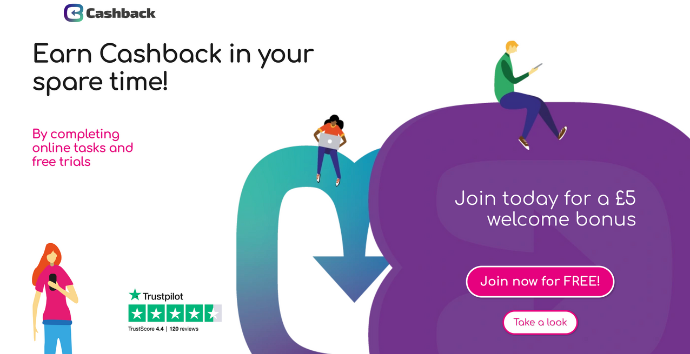 Voice acting
When most people think of voice acting as a career choice, they often fall into the trap of confusing it with a theatre or film actor's profession. There are, of course, several similarities between these two professions, but voice acting offers greater flexibility and freedom in practising the profession.
While the regular actors throughout this period of the pandemic faced employment problems, on the contrary, the voice actors remained busy and creative from the security of their home.
Having the basic equipment for recording and mixing, they can normally practice their profession, recording and creating content for any medium, such as television, radio, cinema, etc.
Practising this profession is a fantastic opportunity in the midst of all this crisis we are all facing these days. In particular, the Voquent company is in a constant search for voice actors to whom it offers competitive salaries and huge opportunities for professional development. Giving voice overs for text to speech software is another side job that voice actors may look at as a way to earn passive income.
Ever thought about voice acting? Now might be the prefect chance to land voice acting and voiceover work online!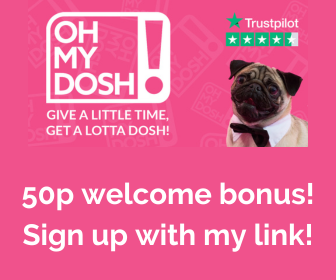 More ways to make money online
If you need more money in the current UK lockdown then check out my blog post 19 ways I've made money at home during the lockdowns for some inspiration and these:
And don't forget to check out my matched betting blog. It's one of the best side hustles in the UK for extra money each month!