19 ways I've made money from home during the coronavirus lockdown
Posted on
There's no doubt that the coronavirus lockdown has impacted our lives in massive ways. Being self-employed, my income took a hit in 2020 and who knows what 2021 will hold. I know many others are in the same boat, even my husband.
My husband has fallen through the cracks with the government self-employment help as he had only been full-time employed for just under one year when the first lockdown hit in March 2020, which means he wasn't entitled to the self-employed grant and lost his income entirely for a few months and my wage had to support us both - pressure!
Much of the paid work I had planned last year was cancelled as brands worried about budgets or even having a business to return to once the lockdown was over. Now lockdowns continue almost a year later and people are still trying to pay less for work, clients are furloughed and there is basically still so much uncertainty economically.
Luckily I have still been able to make money from home, even if it was reduced in some cases, and I've also been able to withdraw money from several money making apps and websites that I use.
There are lots of ways to make money from home, or to use various apps to get some money back on your everyday spending that can help you in these stressful times.
Here are 19 ways I have made and saved money from home during the coronavirus lockdown.
Perhaps there are some apps or websites here that can help you to start to make money from home or save money on your shopping.
If you want even more ways then check out the full list of ways I have made money from home over the past few years: 60 tested ways to make money online and at home
19 ways I made money at home in the coronavirus lockdown: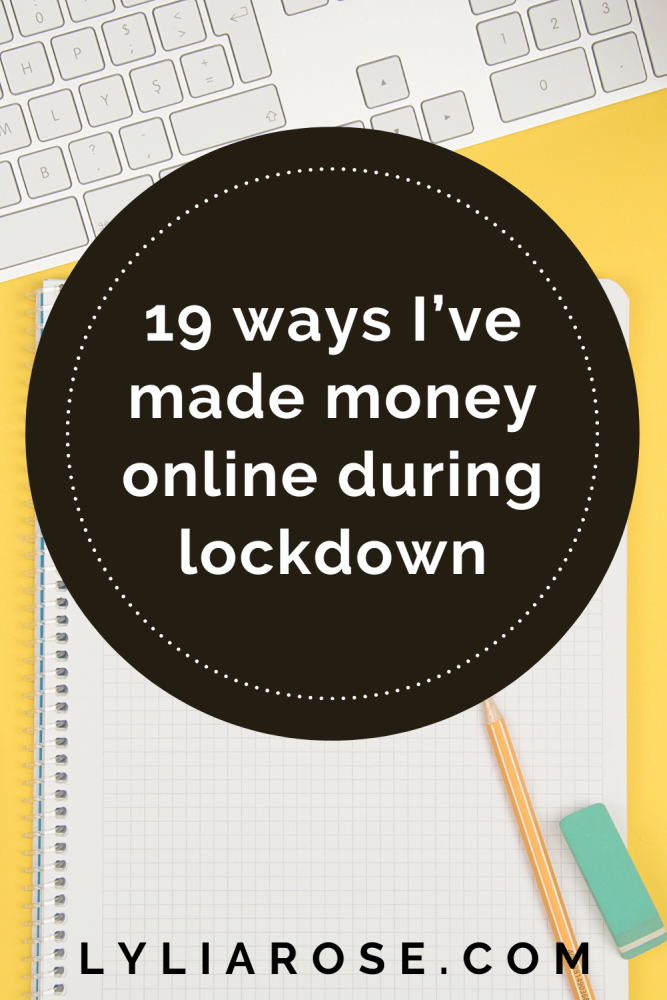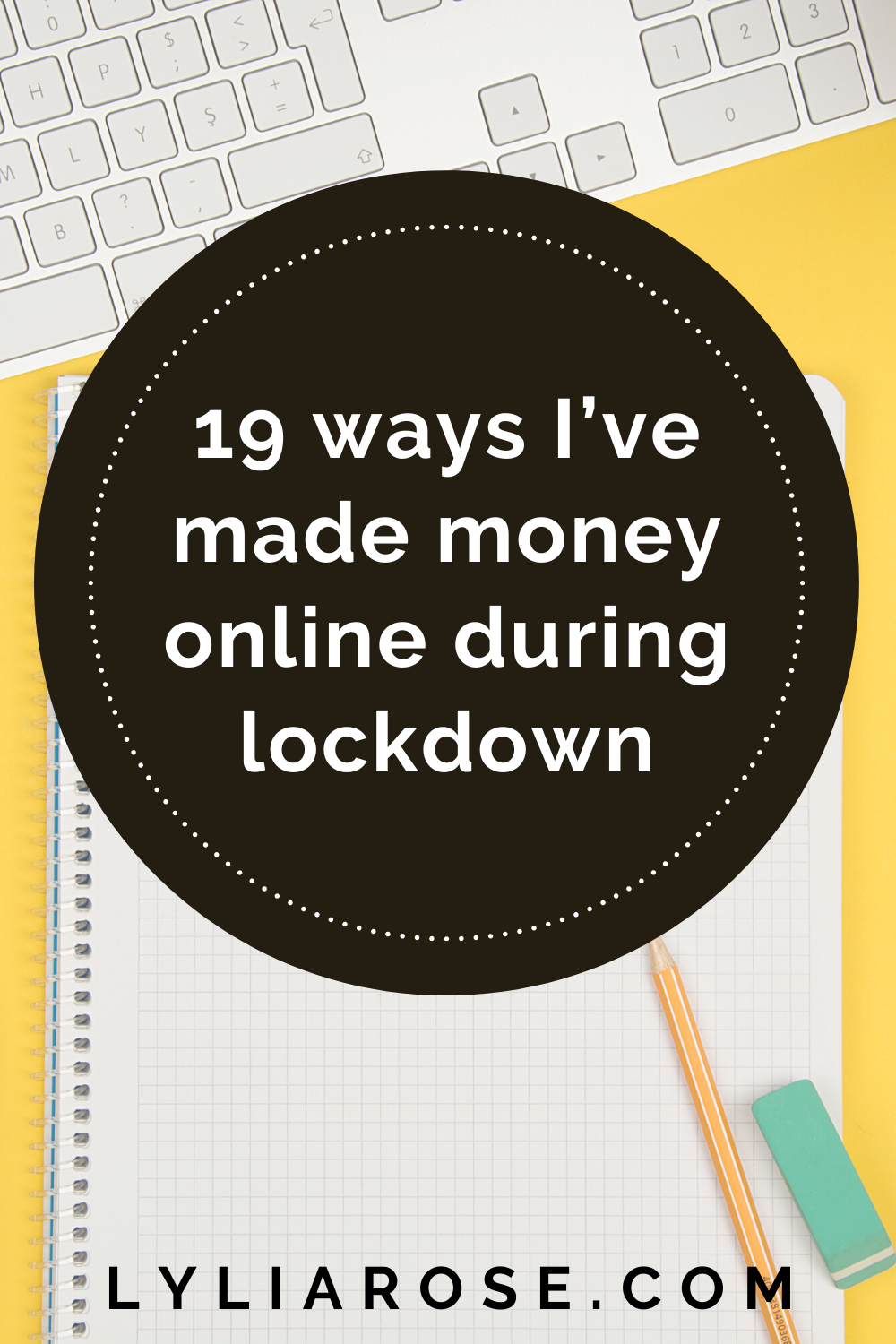 1. Airtime Rewards
This is one of my favourite apps to make money as it just makes money in the background!
You scan all your bank cards in to the app and anytime you shop at one of their associated retailers, you get some cashback. You don't need to shop through their links or anything like that. It's really easy.
Once you've got £10 cashback they'll transfer it to pay towards your mobile bill!
There are lots of popular retailers such as Morrison's, Wilko, Boots, Papa John's and so many more.
Make sure you add all your bank cards to the app and remember to use them when shopping so you get your reward.
Get free credit to kick-start your Airtime Rewards using my code FTT7WY7W at https://airtimerewards.app.link/friend
Or learn more in my full Airtime Rewards review: Save money on your mobile phone bill with Airtime Rewards
---
2. eBay
I've set myself a challenge to make enough money on eBay each month to cover at least one takeaway per month as a treat for us. It's a great way to declutter and go through each room to see what you no longer need or what the kids have grown out of.
Lots of people are shopping online so it's the perfect time to sell some of your unwanted things on eBay.
eBay currently have an offer on selling so you can have anything you sell collected from your house with a courier for the same price as dropping it off.
---
3. STOREWARDS
I've cashed out a few £2 rewards to PayPal using the STOREWARDS app. Simply download the Storewards app, snap receipts, earn coins for each valid receipt you snap and exchange these coins for gift cards and PayPal cash!
It's an app that gives you money for taking photos of all your household receipts.
Simply use my invite code to get 250 extra Storewards points as soon as you signup:
Click here to sign up to Storewards today and get 250 extra coins with code gz1sc
Here are more apps that do the same: List of 8 apps that turn UK receipts to cash
---
4. Affiliate marketing and refer-a-friend
I have three websites and three social media channels with lots of followers so I use these to make money from affiliate marketing. This is recommending products to my readers and followers and if they buy via my links then I get a small commission. Sometimes only pence, but it all adds up!
If you have some popular social media accounts or websites then using affiliate links is a great way to make some extra income.
Here are some helpful blog posts to get you started:
There are also lots of companies that offer you money or credit towards a bill if you refer a friend.
Here are some of my favourites that you can use too: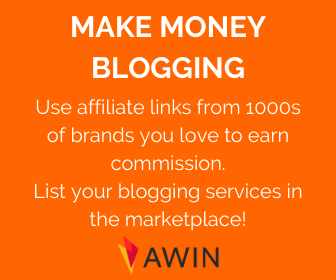 ---
5. OhMyDosh!
There are loads of ways to make money with OhMyDosh! From surveys to cashback to free trials and more!
Sign up with my referral link and you'll get a £1 bonus: https://ohmydosh.co.uk/validate/refer_a_friend/welcome/760?keyword=referred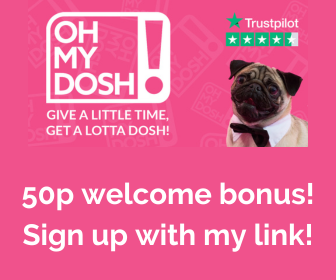 ---
6. Prolific
You can easily make money online each month by helping academics with their research at Prolific. Sometimes they just need you to answer a couple of questions and other times you might have to play a game!
Check out my Prolific review for more information.
---
7. Freetrade free share
I found a Freetrade refer a friend link and was able to get a free share!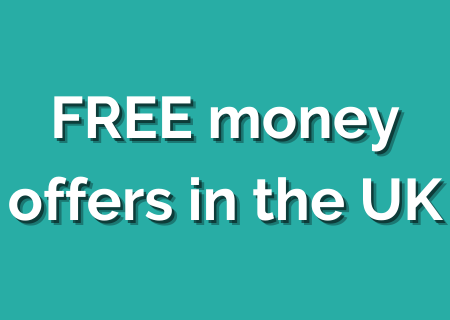 ---
8. Tesco Clubcard
If you avoid credit cards then you could be missing out on some great rewards. They aren't just for getting into debt!
We do our monthly spending for food, fuel and sundries on a Tesco credit card. We then pay it back in full at the end of the month.
We don't need the credit, but do it to get all the Tesco Clubcard points!
We only spend what we can from our wages out of our normal monthly budget. Be strict so you don't get into debt. I used to shop on the credit card and pay it off right away. I use it for our normal everyday shopping and pay it back from our debit card. It's not for getting in debt, but for getting the extra points only!
I then convert all the Tesco Clubcard points into rewards vouchers to use at Tesco Mobile. I get twice the value when I do this and it goes towards paying of my mobile phone bill. It's a great way to save money and I often get my phone bill reduced by half!
---
9. Trading 212 free shares
I signed up to Trading 212 using my husband's referral link and got a free share worth over £8!
If you sign up with my referral link you can get a share worth up to £100.
You can sell the share right away and cash out after 30 days. You need to open an invest account with £1, but you can withdraw this too.
Create a Trading 212 Invest account using this link www.trading212.com/invite/GvYPQoAy to get a free share
Here's my full review and explanation of the service: Trading 212 free share worth up to £100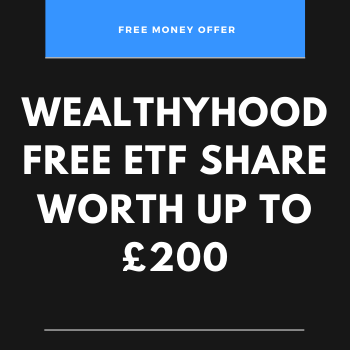 ---
10. NatWest rewards
We have a rewards account with NatWest. We pay £2 per month to have it, but get 2% back on all our bills up to £5 per month, so only a £3 profit, but £3 is £3!
It used to be £3 a month and 3% with no cap, but they recently changed it for the worse. Still, it's something.
We let it add up and took out £22 at the start of the lockdowns and another £25 this month which was nice!
See if your bank offers a rewards account that will help to give you some extra money each month.
---
11. NatWest Savings Builder interest
We use the NatWest savings builder to encourage us to save and to get a bonus interest rate. The bonus interest is only applied if you increase your savings balance by at least £50 per month. It's a great bit of free cash and a nice reward for saving.
If you're struggling to save then this account is worth looking at as you'll only get the interest if you increase your balance each month, so it makes you want to!
---
12. TopCashback
By far our favourite and most lucrative cashback website! We've had well over £1000 back in three years and some nice cashback this month as we had to renew our home insurance and my car insurance recently. We managed to get both using Confused via TopCashback and got over £20 cashback for each!
Sign up to TopCashback here and never shop or book anything online without checking it first! Install the browser extension so you're automatically alerted to cashback offers and don't miss out on free money!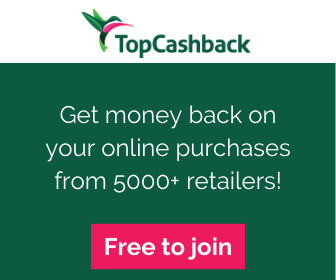 ---
13. Curve
Get £5 free cash if you sign up to Curve for free with code FL2KH at https://www.curve.app/join#FL2KH
It's a free Mastercard debit card with an app that saves you the hassle of carrying all your cards around at once. You simply add all your debit cards to the app and then use the Curve card to pay. Choose which of your cards you want to pay with in the app beforehand.
If you choose the wrong one, you have so many days to backtrack and move the purchase to a different card!
The free £5 is applied after you've used the Curve card at least once - this is at no cost to you as you actually pay with one of your existing bank cards.
Read more here if you want to understand how it works: Get free cash with Curve
Once you've signed up, you can get £5 for you and your friend every time they use your referral code. Endless free cash opportunity!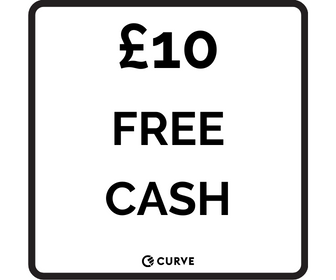 ---
14. Shopmium
Use my Shopmium referral link and bag yourself some free food - right now it's a free tub of Pringles!
You can also save money on your supermarket shopping by getting cashback to your PayPal if you buy anything that's on offer in the Shopmium app.
---
15. Quidco
I've also cashed out on Quidco a couple of times.
Sign up to Quidco to get cashback on your online purchases! Top Cashback is my fave as you probably know, but Quidco often has some retailers that TC doesn't, such as Amazon and H&M!
If you sign up with my link then you'll get a £5 bonus once you earn £5 in cashback.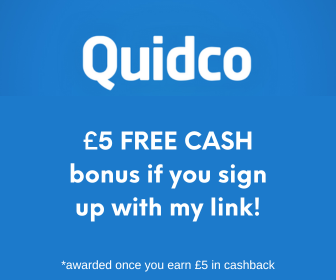 ---
16. Shoppix
It's so easy to make money at home from receipts with Shoppix and other receipt snapping apps. It can take me 1-2 months to reach cash out, but it's a nice little bit of extra handy cash when I get there!
Shoppix have just started allowing e-receipts too which will really help in the lockdown as we shop online more!
---
17. UserTesting
Make money online testing websites and apps with UserTesting. They pay $10 per website test and often have live conversation tests too where they pay a lot more. They don't email about every test, so keep it open in your browser and check for suitable tests every now and then.
Now I've got the kids home I'm not doing as many, but hoping to start checking regularly again soon.
---
18. SnapMyEats
SnapMyEats reward you with gift vouchers in exchange for your food receipts. I always get Amazon or Tesco gift vouchers. It's an app you can download to your phone.
---
19. Blogging
Finally, my most lucrative of them all money making method from home! Blogging! I'm a blogaholic and have three blogs that all make me money.
If you have a blog then below are lots of ways to start monetizing.
If you don't have a blog, then there's no better time to start if it's something you've always wanted to do.
It can take around a year or more to grow your blog enough to make money, but many people start making money a lot sooner than this.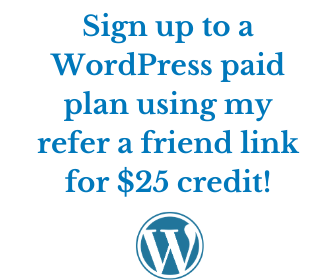 Tips for how to make money blogging
---
Bonus suggestion - matched betting!
Finally, I haven't done matched betting since lockdown, but I previously did it for two years and it was one of the fastest ways I made some quick cash from home. I used Profit Accumulator who made it really easy and I knew nothing about sports or betting at all.
It's a way to take advantage of bookies offers and extract a profit from them.
Read all about it and see a video explaining it really simply in my matched betting blog.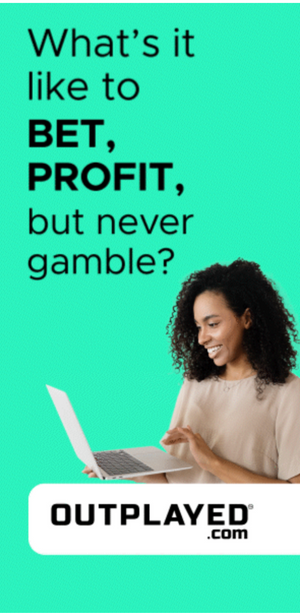 ---
Final thoughts
Phew! That's all the ways I have so far managed to make and save some money during the lockdown. There are lots of other methods I use to make money from home and you can find a pretty extensive list in my annual income report from 2019 where I list all the methods that made me money from home for an entire year!
Blog income report: how I made £31,000 from home in 2019
Also check out all the tabs at the top of my website for LOADS of ways to make money from home and lots of money saving tips!