How to take the pain out of saving? Earn a little extra with these tips
Posted on
We've written in past articles about the benefits of saving and how following a few money saving tips could increase your savings significantly. However, we've also commented that saving is not always much fun, as you have to continually watch your spending, as well as forgoing treats and luxuries.
So, how can you take the pain out of saving, and still manage to accumulate the funds needed to achieve your savings goals? Keep on reading to discover how you can earn a little extra cash each month to boost your savings, so you don't have to give up life's little luxuries!
The truth is that many people in full-time employment make just enough to get by, so it can be a painful process when it comes to saving. Earning some extra cash each month means that you don't have to cut back on your regular spending habits to save, you simply save the extra that you earn.
You may be asking yourself how you can do this, as you are in full-time employment and see no prospect of a promotion or significant pay rise. The answer is there are countless opportunities to earn some side income. This extra cash can be made on a part-time basis, from home after work, at the weekends, or even while on your commute to and from the office.
How to develop a side income to boost your savings
Before you start trying to make some extra cash through a side income, you should first consider a few things.
Try to get a side income from something that you enjoy doing. This way, it won't seem like you just have another job, and you will be more likely to stick at it.
Make sure that your side income activities do not conflict with your primary job. The time you spend on your side income activity should be your own and not the time for which someone else is paying you.
Put some of your spare time aside for your side income activity. Doing this, rather than approaching it on an ad-hoc basis, means that you'll be more likely to make it succeed.
No matter how successful you feel that your side income activity is, remember, it is something to supplement your primary income. So, keep putting 100% effort into your main employment, and use your spare time and energy to generate your side income. Of course, who knows what your side income activity could lead to in the future!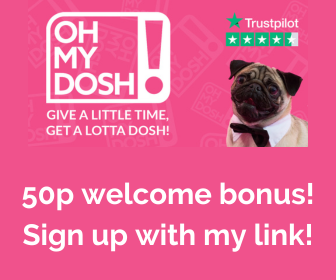 What type of activity can generate side incomes?
The internet has created fantastic opportunities for generating side incomes through part-time work, working from home, online selling, the gig economy, etc. Here are a few ideas that we feel might help you generate some extra cash to take the pain out of achieving your savings goals.
Sell your stuff online. Selling stuff you no longer need online not only gives you some extra cash, but it also helps you clear out things that have been hanging around for too long. eBay is a great place to sell your stuff, and if you sell through their auctions, you are pretty much guaranteed to sell. When you run out of stuff to sell, you can check out charity shops, or pound retailers for bargains and become a reseller. Someone, somewhere online will likely already need what you have to sell.
Sell other people's stuff online. Dropshipping is a great way to make some extra cash, as you don't need to have any products. With dropshipping, you are merely marketing someone else's products, and they fulfil the orders when you get a sale. Sites such as Shopify or Oberlo will provide you with everything you need, including access to thousands of products.
Freelance writing. If you have a way with words, then there are plenty of opportunities to earn some extra cash through freelance writing. 'Content is King' for major search engine rankings, and many websites require an overhaul of their written content. Sites like Upwork, ProBlogger, and iWriter have plenty of opportunities to make cash from your writing skills.
Affiliate marketing. If you have in-depth knowledge of a particular subject, you may be able to develop some side income from affiliate marketing via a blog or website. Producing an informative, educational, or entertaining piece of content linked to a product you are affiliated to, can direct your audience to that product, and you get a commission on the sale. Pick the right product, and you could have a repeat passive income for years to come. Many companies have affiliate programmes now, and their links are usually at the bottom of their home page.
Use your digital skills. Depending on what digital skills you have, you can make plenty of extra cash on the side. Anything from data-crunching Excel spreadsheets to producing 3D animations, if you can deliver your work digitally, you can sell your skills on sites like Fiverr, Freelancer, or People Per Hour. With hundreds of gig categories to choose from, there is bound to be someone looking for your skills and willing to pay you for them.
Sell information products. The chances are that someone will pay you for your knowledge if you are an expert in something. Packaging what you know into a quality, well-presented information product can open a potentially huge source of passive income (passive after you have produced the product, of course). You can get help with product design, graphics, marketing, etc., at incredible prices from sites like Fiverr.
Become an influencer. For the vast majority of people of pre-internet generations, achieving fame was only possible in their dreams. Not so for today's savvy social media users. YouTube, Twitter, Instagram, and so on, provide everyone with an opportunity to achieve fame, albeit relative, and the cash that comes with it. Advertisers will pay to have exposure to your social media audience or followers. So, if you are active on a particular platform, try building your followers to a level that pays.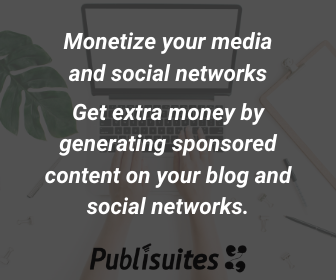 Summary
Any extra income you can generate will help take the pain out of achieving your savings goals. Remember to use something you enjoy, find interesting, or are an expert in, as the vehicle to earn some extra cash. Also, remember not to neglect your day job.
We hope this short article will provide you some ideas on earning a little extra cash. Good luck achieving your savings goals, hopefully, you can now do this with a little extra cash and a lot less pain.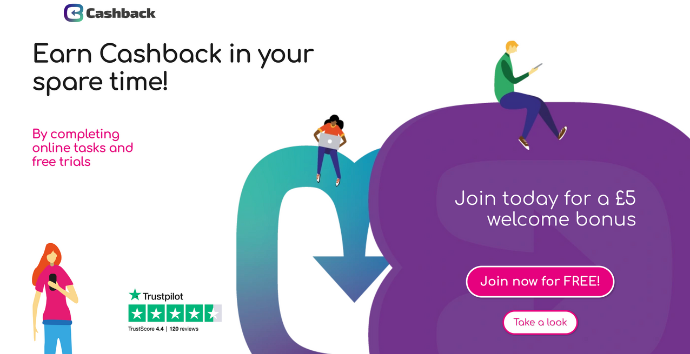 LOADS of ways to make money at home:
Don't forget I share loads of ways to make money from home on this website! Here are 19 ways I made money at home even during the lockdowns and some great articles to start you earning extra cash now:
List of 8 apps that turn UK receipts to cash
Some of the best refer a friend schemes in the UK
Save money online with this list of UK cashback sites
Also, check out my all-time favourite side hustle to make money in my matched betting blog!