4 cost-effective living room transformation ideas
Posted on
If your living room is looking a bit bland and is in some need of extra attention, then these budget friendly ideas are great to try out. You will get a transformed living room and you don't have to break the bank.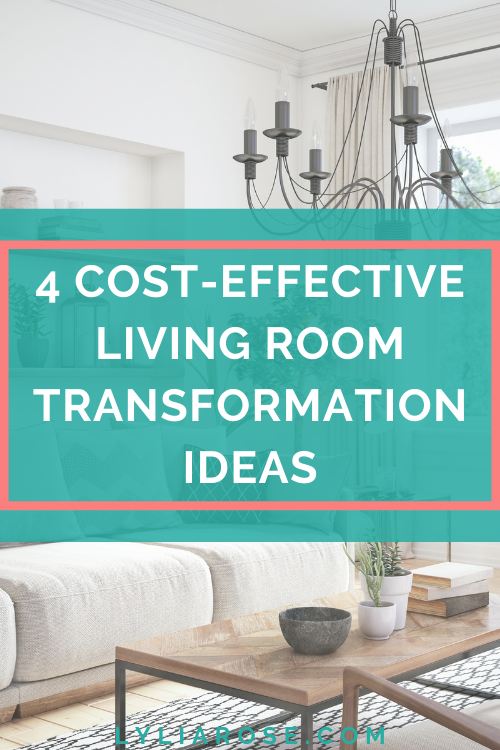 1. Try engineered wood floors
If your living room floors are in need of some extra attention, then the best option of material you can go for is engineered wood flooring. It is truly an amazing choice of floors for your living room, because wooden floors look magnificent and they add a touch of cosiness and warmth to your place. The difference between engineered wood floors and real wood floors is that engineered wood floors are very much durable, stronger and more cost-effective than real wood, though real wood floors have benefits of their own. They are also easier to maintain and clean and you don't need special tools or cleaners to help the floors look clean and polished. You can also increase the value of your home by updating your flooring, especially to high quality hard flooring.
2. Rearrange the furniture for a different look
The easiest tip to make your living room look completely different and for free, is to rearrange your things. It's a cheerful and cheap way to update your living space. Changing the placement of things, shelves and furniture will make a huge difference and will change the entire outlook of your living room. By changing around the original orientation of your furniture, shelves and other décor items, it will bring a whole new look to your living room.
You can also amplify the effect by adding more décor and using small things as accent pieces to bring more emphasis to your décor.
3. Find décor items around your house
Sometimes, you don't even need to go out to buy stuff for decorating your living room. You just need to look around your house and find some things which can double up as décor. You can even get creative with it and add your own twists and styles. For example, if you have a ladder which is lying around, you can totally use it as a décor shelf in your living room. All you need to do is paint it, add some small trinkets and décor pieces on the steps of the ladder and you have yourself a DIY shelf, all made from scratch. Or you can upcycle your dining chairs with a lick of paint to make them look new and exciting.
4. Decorate with plants
Adding plants to your living room is a great way to introduce some greenery and life to your plain space. Make sure you do your due research and opt for indoor plants. Indoor plants don't need to be looked after as much and they don't need to be watered either, so you have yourself a low maintenance decoration. Plants add a touch of minimalism to your living room and also look very chic and modern, so you can never go wrong with opting for some greenery.
There you have it! These ideas are not only budget-friendly, but they also take a lot less time to get done, so you will be saving time and money, single-handedly. Happy transformation!
Want some great money-saving tips?
Find some great deals on my voucher codes and 80+ ways to get free money pages!
Learn how to get free food and heavily discounted food.
Check out my list of UK apps that turn receipts into cash and also this list of UK cashback sites to maximise your free cashback and savings.
Find free cryptocurrency offers here and free shares offers here!
Subscribe to our newsletter for the best free money offers, money-making and money-saving tips we discover!