How to save money and upcycle second-hand dining chairs
Posted on
Having been in our fixer-upper house for almost six years now, I feel like we're really on the home stretch now. I hope we can finish everything this year and move on with our lives! I'm ready to explore and travel more instead of doing so much DIY, thinking about our home improvements and spending most of our spare money on the house! It will be great to get it finished and have more family time at weekends. Six years of doing up a house in all our spare time is quite a long time!
Towards the end of 2019 we finally had the horrible Artex walls and ceilings removed and re-plastered. It made an incredible difference to the look and feel of our home. We have a chalet bungalow with low ceilings downstairs. This makes it feel like a bungalow downstairs, and with Artex walls and ceilings it felt like an elderly person's home.
As soon as they were removed and we began to paint, we knew it was time to start furnishing our living and dining space with furniture of our choice, or kind of our choice. Whilst we have bought some items new with a budget and shopping around, Ben is also amazing at woodwork and DIY so he's able to create handmade furniture for us and upcycle preloved furniture. This has literally saved us hundreds of pounds, if not thousands, over the past few years!
How we saved £145 on dining chairs by upcycling pre-loved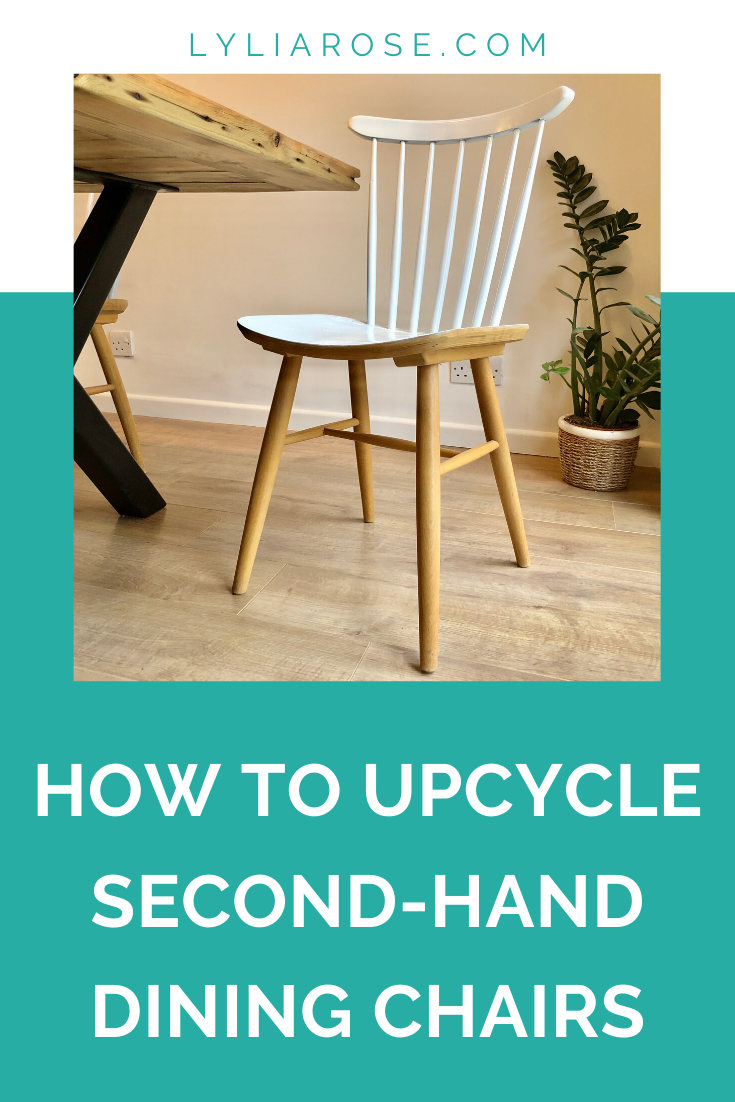 One of our most amazing saves, as we refurnished our dining room, was over £145 on a set of four spindle back dining room chairs. I almost bought new, but I'm so pleased we also searched second-hand as we found the perfect chairs to upcycle!
We thought our luck was up when trying to find pre-loved dining chairs as we'd been looking in several furniture recycling project shops and charity shops, but could never find anything suitable. So we had started to look new.
Perhaps we were a bit specific, but we were looking for wooden spindle back dining chairs with retro style legs in wood and white. Of course we can upcycle so they could be all white or all wooden.
Amazingly I found the perfect chairs, right out of my imagination, on eBay for £185 and we both absolutely loved them. They were ideal and we wouldn't need to upcycle. The only problem was the price tag! At almost £200 they were almost as much as some of the dining room sets at Furniturebox which are brand new!
I just couldn't part with almost £200 when I knew there must be someone, eventually, who would have some preloved spindle back chairs for sale. I'm glad I didn't part with my cash as within days someone on Facebook Marketplace listed four chairs for just £20 and they were exactly what we needed. The shape was even better than the new chairs I'd seen. They looked a little more retro in the legs and not so farmhouse.
Perfect!
They were a little distance from us, but we spent around £20 on fuel so in total our new chairs cost just £40, plus some paint and sandpaper, which we luckily already had, to upcycle them.
How to save money and upcycle second-hand dining chairs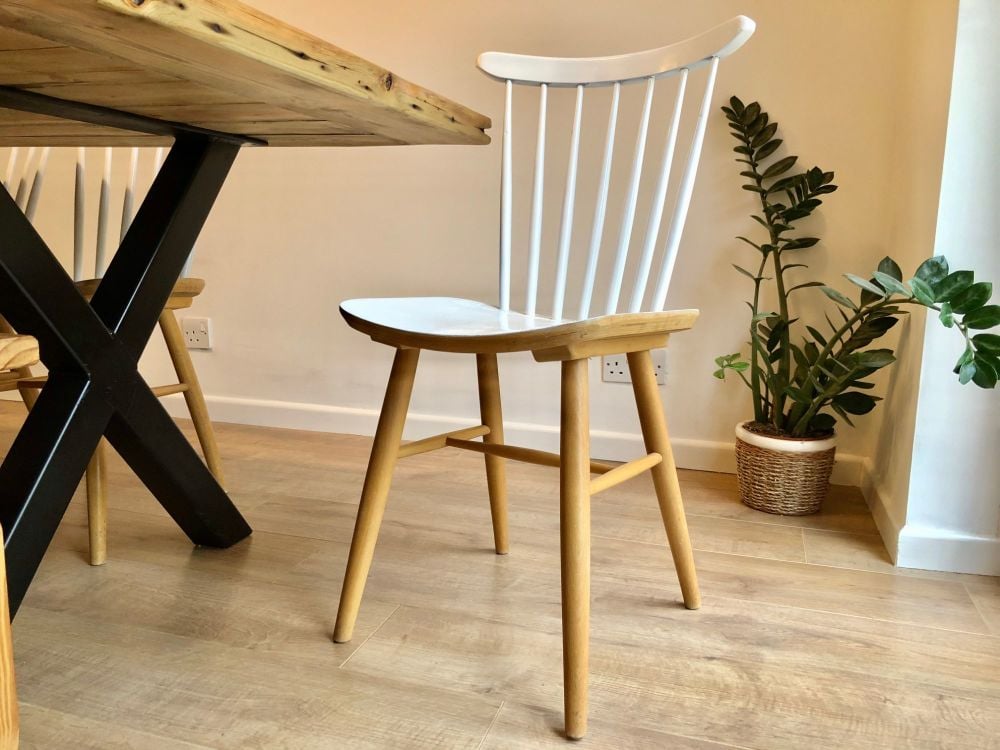 Firstly, why should you choose second-hand?
If you want to update your dining area with new dining chairs then choosing preloved is a great way to save money and help the environment. Choosing used items means less new items have to be manufactured which prevents pollution. It also stops unwanted items from ending up in landfill or in toxic incinerators. It's also a great way to keep money in your local community.
Where to find preloved dining chairs
To find second-hand dining chairs search these places to find a bargain:
Furniture recycling projects
Charity shops
Facebook Marketplace
eBay
Gumtree - some free items
Freecycle - many free items
Shpock
Etsy - great for vintage furniture or ready upcycled pieces
Local classifieds - check shop windows and local newspapers
Car boots
Once you've found your ideal piece of second hand furniture, it's time to upcycle.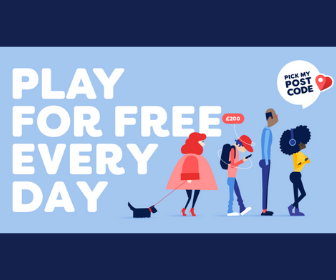 How to upcycle your preloved wooden dining chairs
Depending on your desired look, you might not need to do very much at all. Some old wooden furniture looks great as it is, even with its marks and imperfections as these can add to the unique look of a piece and its history.
A quick sand, varnish or stain might be all you need to do with your new dining chairs, or they could be ready to use right away.
In our case, we wanted to have white painted tops whilst leaving the legs wooden. To do this we chose a white furniture spray paint and a primer spray paint that could be applied directly to the wooden chairs.
Masking tape sealed off the part of the chair we did not want to spray paint and it was quick and easy to spray the chairs outside in the garden. A layer of primer was sprayed and left to dry first and then the white spray.
The only trouble with spray paint is it can easily cause air bubbles if there is dirt, it's applied too thickly or it's too sunny when you're painting and it dries unevenly. This has happened to our chairs so we will have to lightly sand them down and either respray or use a pot of paint and brush instead.
Before and after dining room chairs
Here we go. Here are the before and after of our dining room chairs. Don't they look great?
They look amazing with our scaffold board dining table!
More home interiors blog posts
Quick + easy ways to decorate rooms with simple things + on a budget
How to create a warm and welcoming dining room
6 easy ways to decorate a dining room
The dos and don'ts of dining room decor
How we updated our staircase for under £100
Kitchen backsplash ideas on a budget
Please pin