Aura Print recycled business card review
Posted on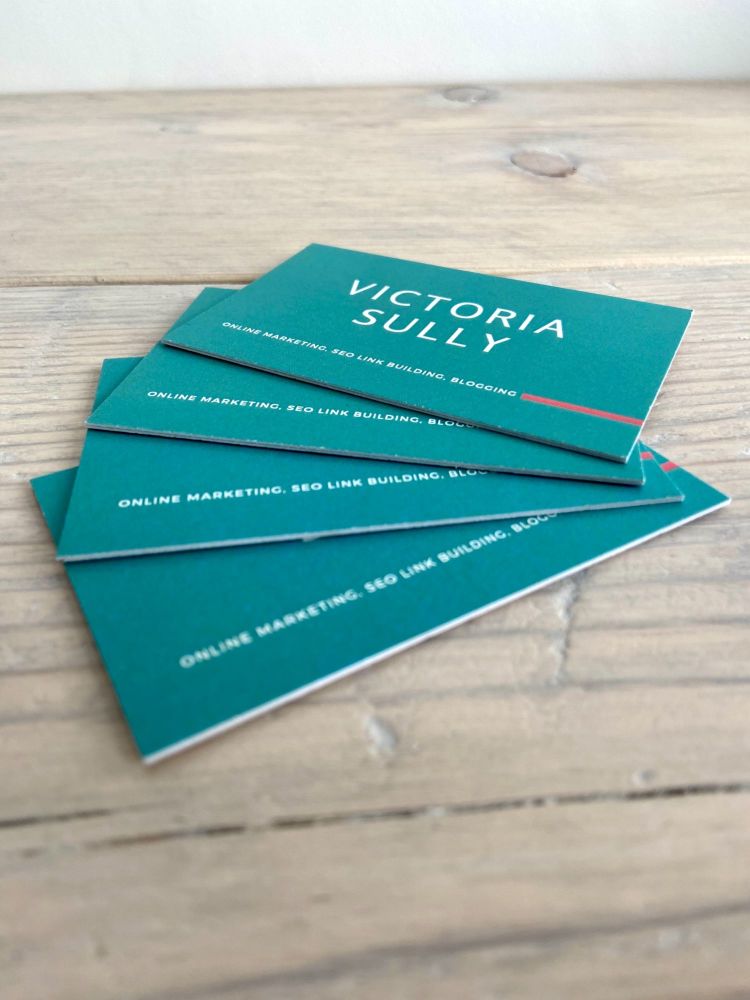 I was kindly sent the recycled business cards in this review by Aura Print. Read on for my honest opinion.
The benefit of business cards in a digital era
Even in the digital age, business cards remain an effective marketing strategy when you meet people face to face. If you have a small business or run a blog, then you'll know how interested people are in your business when they find out about it in conversation. Yet, with our busy lives it can be easy for that person to forget the name of your business or your website address as they go about the rest of their day, never to come across your business or blog again.
The best solution to avoid this happening and ensure they 100% don't forget your business name, details or website address is to hand them a business card. That way, even if they forget what you have told them in discussion, they can reference your business card at a later date and find you online.
I know my website name is difficult to remember and I always have to spell it out to people. You can learn why my website is called Lylia Rose by clicking here, but for ease I also have my actual name as a domain that forwards users to my website. However people who aren't my family and friends won't easily remember my name and so in these situations it's a good idea to have a business card to hand.
As a blogger it can be handy to have a business card that simply shares your blog URL and what you blog about to attract readers to your blog, however it's also just as handy to have a business themed card to hand to those who may be interested in your blogging services. This can be useful at business networking events or even at blogger events where brands are present who are already keen to work with bloggers. For my business card review with Aura Print I decided to create a blogging services business card for this very purpose.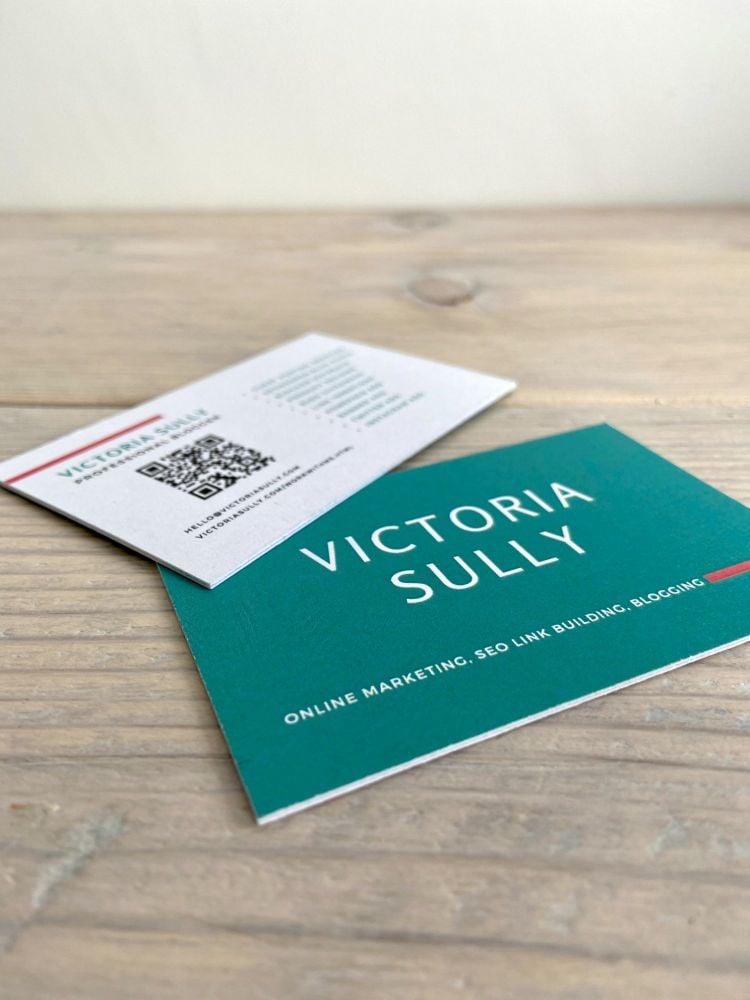 Aura Print recycled business card review
As the title suggests I decided to opt for a recycled business card. Aura Print let me choose the type of paper and business card I wanted. They have numerous business card printing options starting with a choice of paper from standard to recycled and from textured to luxury picks. It helps to create a business card that suits your style of business, or if like me the environment is of concern then you can choose recycled card to help your business do its bit for the environment, even when it comes to business cards.
Aura Print have a huge selection of business card styles
Not only do you have the choice of paper for your business cards, but there are many other ways they can be presented. I'll let Aura Print explain:
"We make it simple to create a masterpiece on any budget, with a choice of templates for folded business cards, plastic business cards, and full colour cards. You can order business cards online with lamination and a premium thickness that ensures your business cards will last. Further bespoke printing options include metallic foil printing, coated and uncoated glossy or matt finishes, and printing on portrait, landscape, or square paper."
As you can begin to see the options are endless so you can create a unique and standout business card for your small business, website or blog.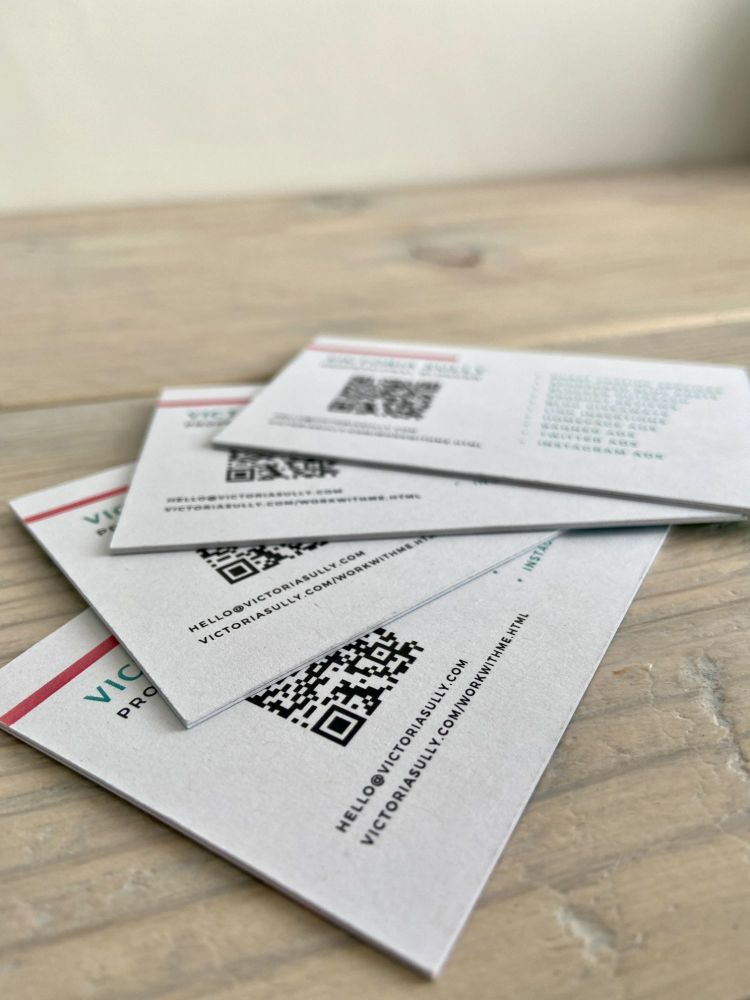 Aura Print can design your business card artwork
I decided to opt for a full-colour double-sided recycled card business card using my own design. However, if you don't have your own design or don't want to create your own artwork, then Aura Print have an amazing service whereby you can let them know your business details or blog details and they will create a design for you!
You can make changes to this design if you are not 100% happy with the first draft and they will work with you to create a design you love.
Aura Print will send artwork proof even if you send your own design
You really don't want to make a mistake with your business cards and end up with hundreds of the things containing a typo!
Also, as I discovered, business card template sizes are not universal, so your design may not appear as you intend on Aura Print's proof.
To create my business cards I used the Canva template design and when I was sent the proof they had to amend it a little. I had put text too close to the edges. I also noticed, from looking at their website once more, that their dimensions were slightly different to the Canva business card template dimensions, so I edited my design slightly and amended the dimensions to match theirs. I resent my new artwork and again they sent me a proof to approval.
I'm really glad they send the proof through to confirm as this extra step helped me realise I hadn't checked their dimensions to align them with my Canva design.
Thankfully because they do this check I was able to edit my design myself and get it exactly how I wanted.
Obviously if you choose Aura Print to design your artwork then they'll send a proof for your feedback and confirmation too.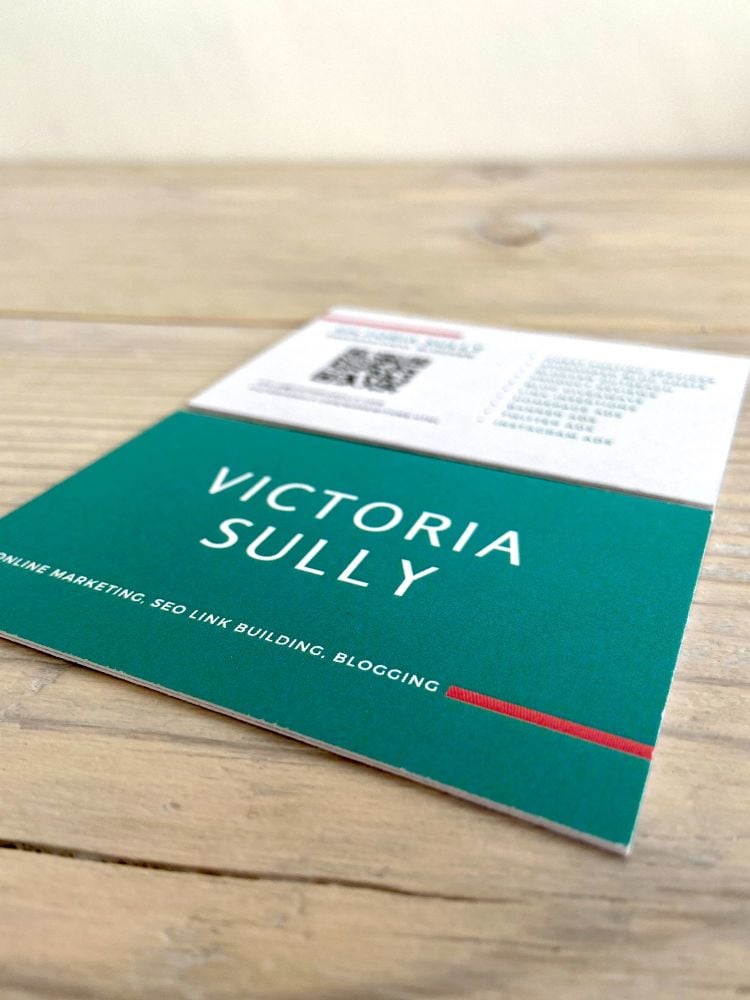 High quality, thick business cards
Aura Print also let you choose the thickness of your business cards. A slightly thicker business card is less likely to get damaged and also appears a better quality. I was really surprised by the thickness of my business cards as I've had some really flimsy cards in the past! These are of high quality and a good thickness so they won't easily tear or even be forgotten about in someone's wallet as the thickness helps them to stand out!
Clear, defined text
One thing I was concerned about was whether my text was too small and would be illegible! I'm sure Aura Print would have raised this concern with me during proofing and luckily my font was clear and easy to read when the business cards arrived, even if I did go for a tiny font size!
I was trying to list some of the services I offer, along with my contact information and work with me website page for more information.
Add a QR code to make your card digital
I suddenly had a great idea when I was creating my business card to add a QR code to my business card. This would take a person to my work with me page on my website easily.
I found a free QR code generator online and was easily able to save this to my laptop and add it to my business card design. I did worry whether it would work, but I have tested scanning it with my phone camera and it works perfectly! It's a great way to make your website easily accessible so the user doesn't have to type out an entire web address.
It's also a great way you can tie together your offline marketing with online marketing, by directing potential clients to your website where you can ensure they land on a page you want them to see!
Final thoughts on Aura Print business cards and service
I was really happy with the service provided by Aura Print, especially the proof process where I wasn't made to feel rushed as I tweaked and improved my business card and sent some amendments.
They were clear to address my concerns with the proof and explain why they had made any amendments.
Ordering business cards online can be a little daunting as you are never sure they will look as good in real life as they do on the screen, but Aura Print have printed a high quality card that looks exactly as I expected.
If you need business cards then you can explore the options at Aura Print at https://aura-print.com/uk/business-card-printing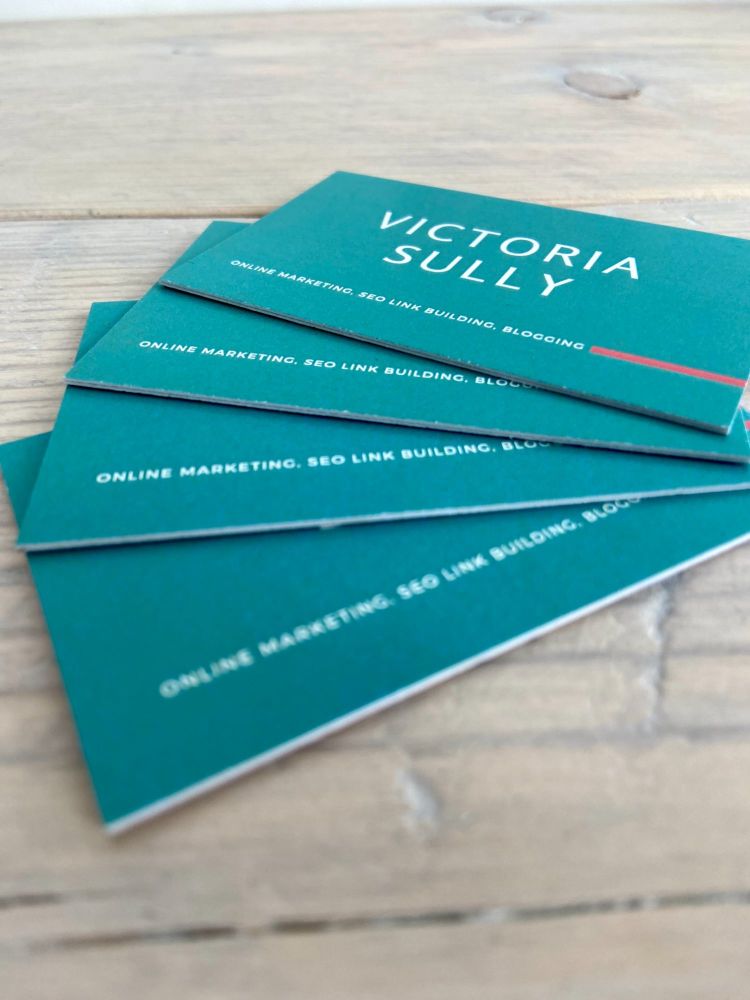 Looking for more ways to market your business? Check out my bumper article with 44 ways to market your business
Find more great articles here: