Wedding planning: where to save and where to spend
Posted on
When it comes to planning a wedding, most people like to stick to a strict budget (weddings can be pricey if you don't do them right). And you'd be surprised how much money you can save by budgeting throughout the planning process. But where should you be willing to spend more? And where should you be making sacrifices to save? Here are a few of our favourite tips to help you plan out your wedding budget: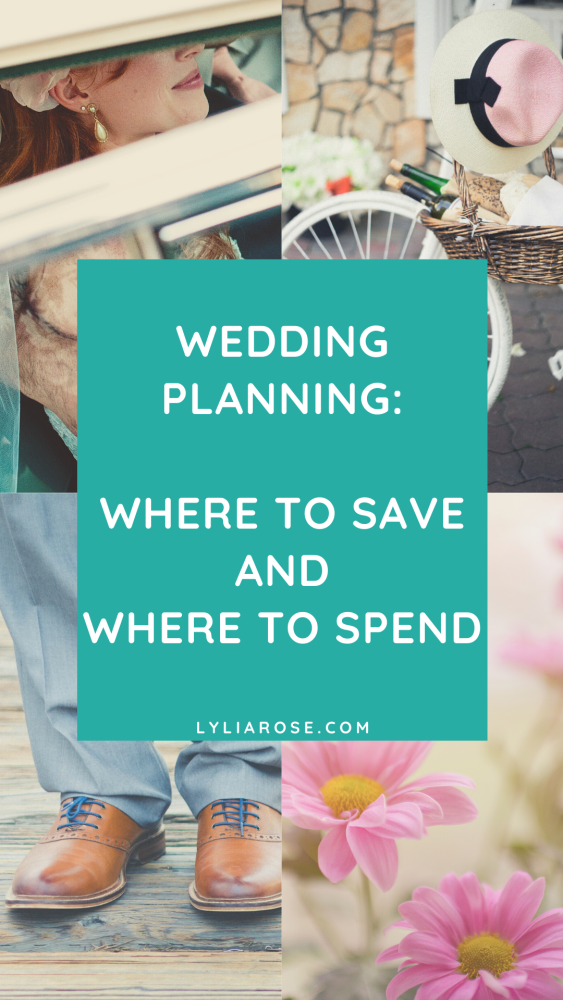 Many people tend to spend a little bit more when it comes to their wedding venue, especially if you want a venue that is exclusive use for a more personal and private experience. However, if you're not looking to spend more on your venue, many places provide special offers and discounts for couples looking to save money on their big day, so make sure you keep your eye out for those to cut back a bit when budgeting!
Now I know what you're thinking, how could you possibly cut back and save when it comes to wedding outfits? Well, you'll be happy to know that if you aren't looking to spend a pretty penny on your big day fit, there are plenty of ways to get your hands on gorgeous garments for a great price! If you're looking for cheaper dresses for you and your bridal party, take a look on the high street or save some cash by renting a dress from your local bridal boutique. It's so easy to cut back when it comes to wedding outfits!
Food and drink are possibly the one place where you won't want to cut back, for the sake of a great meal with your nearest and dearest, and if you've already cut back elsewhere, you won't have to. However, if you are looking to save some money on your wedding in this area, it could be an idea to rally up a few of your friends and family and do a buffet-style self-catered spread for your wedding party. Who doesn't love a scotch egg (you can even get vegan-friendly ones now too)?
Decorating your wedding venue on a budget is actually easier than you would think. Of course, if you're not willing to cut back, there are a wide variety of wedding décor businesses that can help you achieve your vision. But doing a couple of DIY bits for the big day is a great way to save some money when planning your wedding. Have a look on Pinterest for some great décor ideas and gather a few of your nearest and dearest together to help you create some pieces for the wedding space – what a great bonding experience too, and it makes it feel so much more personal!
Similarly, to the point above, DIY wedding gifts and favours are a great way to cut back on the budget for the big day. If you do want to spend a bit more on treating your guests, sites like Not On The High Street and Etsy are great for cute, personalised favours. However, putting together little DIY gifts makes the experience feel so much more personal. Who doesn't love a homemade gift?
Final word
Planning and sticking to a wedding budget can be difficult (trust us, we know). But we promise it will be worth it when it comes to the big day. Spending a little bit more on one thing that's really important to you and cutting back elsewhere is the perfect way to ensure you have the wedding of your dreams. DIY is the way to go when it comes to wedding favours, decorations and even food! Or if you're not bothered by having a brand spanking new wedding outfit then you can cut costs here instead with a rental or preloved, then you can go crazy with the caterers of your dreams! It's up to you! Happy Planning!