How can I make my wedding cheaper?
Posted on
Weddings can be expensive business. Apparently the average cost of a UK wedding in 2018 was £32,273 according to Hitched. That's crazy money!
Personally I think that amount of money is better off going towards a house deposit that gives you security for your future and is an investment, not just one day. Or towards your retirement. It's quite extravagant for the average person to save so much money to blow on one day.
Of course if you want to spend that amount then no judgement and perhaps you can afford to, but going by the title of this blog post you are here because you want to make your wedding cheaper.
Making your wedding cheaper doesn't mean you have to give up the luxuries either. There are lots of ways you can still have a stunning wedding dress, a photo booth to entertain your guests and create amazing memories, and the most delicious wedding cake.
So you might be wondering well, how can I reduce my wedding costs? In this blog post I am going to share some tips for you to have a cheap wedding in the UK.
Budget wedding ideas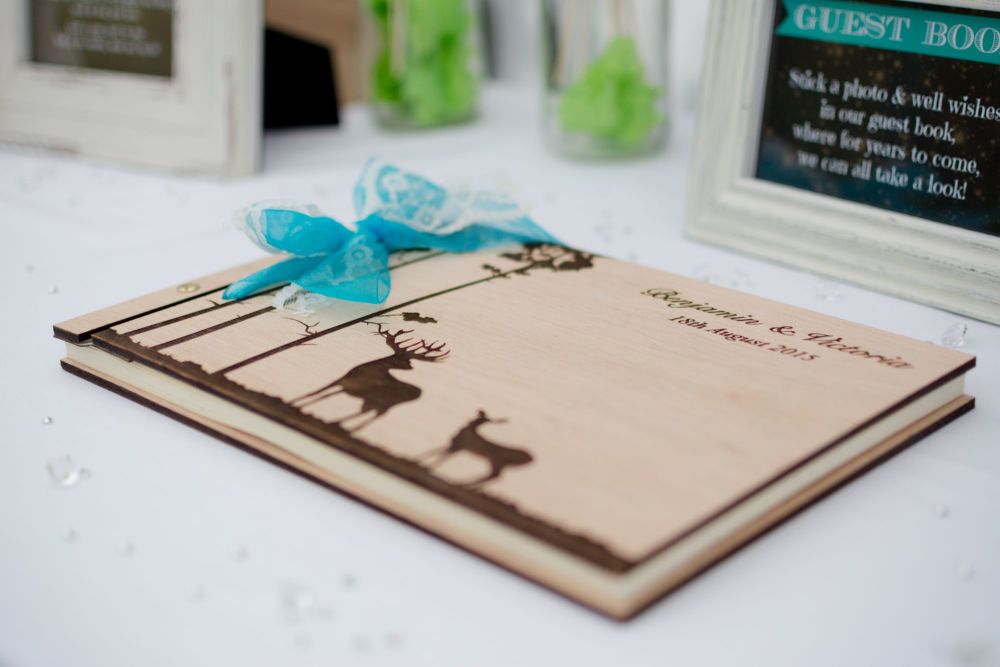 Shop online
Shopping online is great for saving money in so many ways. You can order decorations online and compare prices rather than just walking into a store and having to pay the price you see. Ordering online gives you the flexibility to check out several retailers at once to compare prices and styles so you can choose what suits your budget best. You may also be able to find discount codes or cashback which you wouldn't have access to in a physical store.
As well as decorations, you will also be able to find clothing online at amazing prices. You can find some much cheaper options for wedding dresses by ordering directly from abroad and cutting out the middleman, or for the Mother of the Bride there are lots more options here with dresses under £100! As you can see, you can still order beautiful dresses that look stunning and don't look 'cheap' but are a fraction of the cost when compared to a traditional bridal store.
Make your own
Again, this can be applied to so many things. You can make your own decorations, your own wedding favours and depending on your skills, you could even make your own wedding dress! If you know a seamstress or are a skilled one yourself then you can cut costs by designing your own clothes or amending a second-hand dress to make it perfect for you.
If you or a close friend is a keen baker, then why not make your own wedding cake? It will be great fun practicing too and someone has to eat all the sample cakes!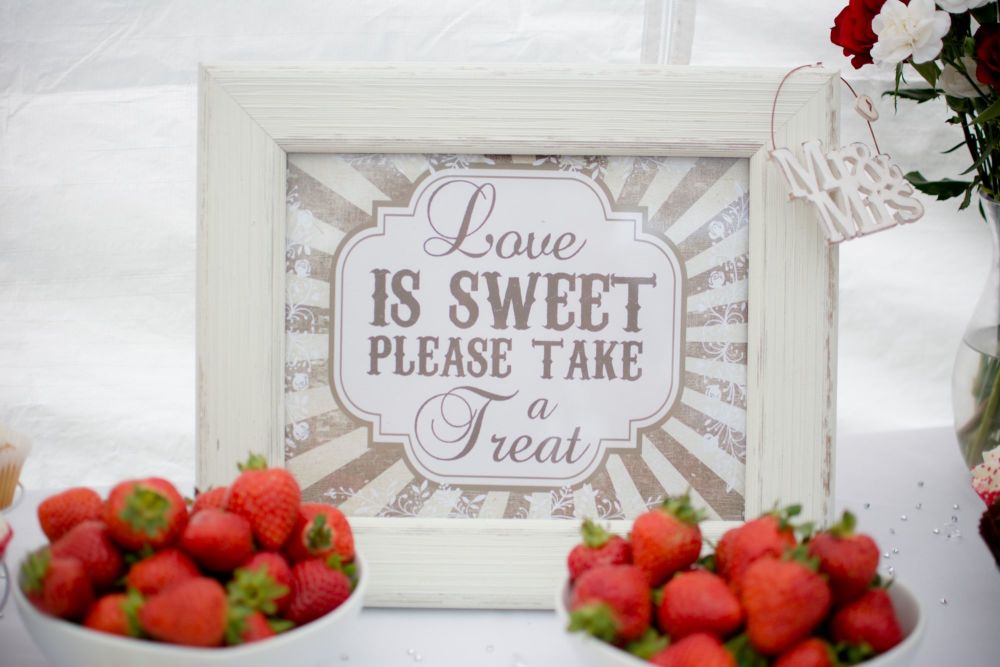 Host it at your house
Unless your heart is absolutely set on a venue or location then think outside the box and choose a cheaper place to host your wedding. My husband and I have a large garden and got married when we had a three year old and a five month old. We decided our garden was the perfect place to host our wedding. We set up a marquee, bunting, drinks table and even had a close up magician as entertainment and hired a stone baked pizza company to cater for everyone.
For us it was perfect and we saved a small fortune not having to hire a venue for the day. I know others who have set up beautifully decorated marquees in farmers' fields and all sorts to avoid the high costs of more luxurious venues, but still they've had the wedding of their dreams.
A sneak peek at our garden Wedfest
Your checklist for a money saving DIY backyard wedding
Reduce the guest list
Do you really need to invite your cousins best friend's uncle who you said hi to once on Facebook? Refine your guest list to invite those who are most important to you. For some it's the bigger the better and the more the merrier, but inviting hundreds of people does come at a huge cost. If you need to watch the pennies then the guest list is the first place to start. Work out how much it will cost per head for food and drinks and then see how many your budget will allow for.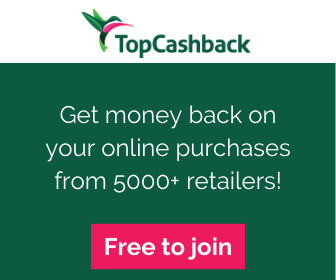 Choose pre-loved
There's no shame in choosing pre-loved goods for your wedding, in fact it's the most environmentally friendly option. Most second-hand wedding dresses, shoes and decorations are practically brand new anyway as they have only been used for a few hours or one day at the most!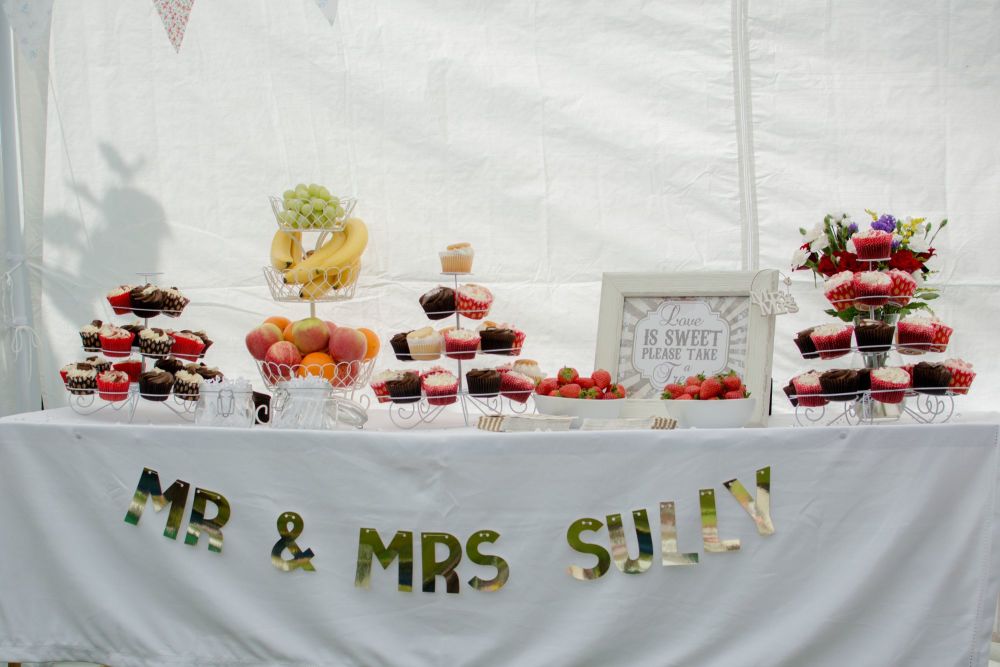 Get married on a weekday
Venues cost a lot more on the weekend days as they are the more popular days. It's likely they will be more desperate to fill a spot on a weekday so they'll offer a much more competitive price and you may even be able to haggle with them to get an even better deal.
DIY
Want a photo booth? How about a DIY photo booth? We made up photo booth accessories like cardboard hats and moustaches on bamboo skewers and then laid out a photo booth table with an instant Polaroid style camera. Our guests could take fun photos and get the photos instantly as a souvenir of our wedding day.
Ask for help instead of gifts
If you have some talented friends like someone who can make the dress, someone who can make the cake, another who can take professional photos, then ask them for their skills/service to be your wedding gift.
Make a wedding playlist
Bands and DJs can be quite costly and all you really need is some great music to dance to and to keep the atmosphere alive! Ben and I had great fun choosing a wedding playlist with all our favourite songs and we simply played it on some great speakers in the garden which was perfect.
Our other idea before this had been to ask some buskers we saw singing in the street to come and play at our wedding as they were really good! It could have been a much cheaper alternative than paying for a full band or DJ and I bet they would have loved the chance to have a proper gig!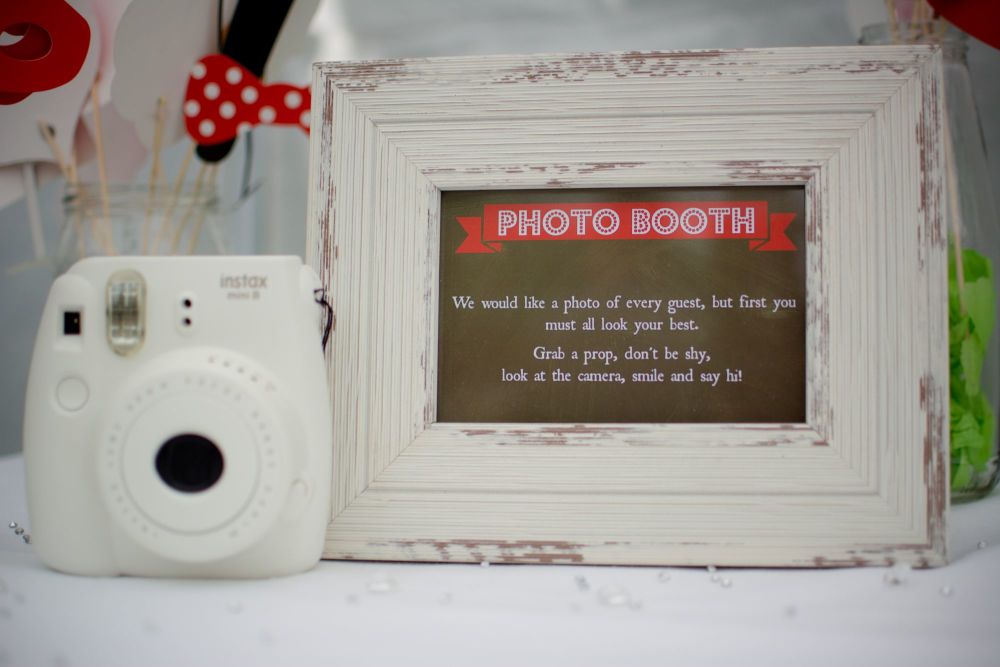 BYOB
To save money on alcohol choose a venue that lets you bring your own bottles of wine and other drinks to put on the guests tables and to serve on arrival. This could be much cheaper than having to pay the prices at the venue.
If you're having a wedding at home or in a field then you could even ask guests to BYOB (bring your own beer).
Choose handmade wedding rings
Whilst choosing a bespoke wedding ring might at first sound like a more expensive option, there are actually plenty of makers on Etsy that sell very reasonably priced custom wedding rings that are a fraction of the cost of jewellers on the High Street.
My top tip is to not search for 'wedding ring' but just look at the rings. Adding the word wedding to your search will likely add extra cost to the ring, but there are plenty of beautiful rings that are just fine as a wedding ring only without the official label.
Choose a buffet
A sit down three course meal is a lot pricier and more stressful than a more relaxed buffet. You'll be chasing guests food options and trying to cater for all sorts of dietary requirements and allergies. It's much cheaper and simpler to choose a buffet.
Combine the cake and favours
Buying little favours for everyone can quickly add an extra £100 or more to your wedding bill, so you could either skip them altogether or be savvy and have a wedding cake that's a cupcake tower. Then each guest can take one as they leave.
Check out wedding packages
Wedding package deals often offer much better prices. They are also often reduced on voucher sites too. At the time of writing there are two wedding package deals on Wowcher in my county for under £2000! Check their site your county today to see if you can make an incredible saving.
Final word
There are so many ways to make a wedding more affordable, especially if you skip tradition and choose to do it your own way.
What to read next