5 tips to improve your hair care regime
Posted on
Having a healthy hair care regime is necessary for anyone who wants to have a healthy, glossy and beautiful hair. It is important to always take care of your hair. Whether you want to grow it out or keep it short, healthy hair is a must.
It's not just about the shampoo, conditioner and other products you use, but also about plenty of different factors, from diet to skincare and hair care.
If you're looking for some tips to improve your hair care regime, check out a few of these.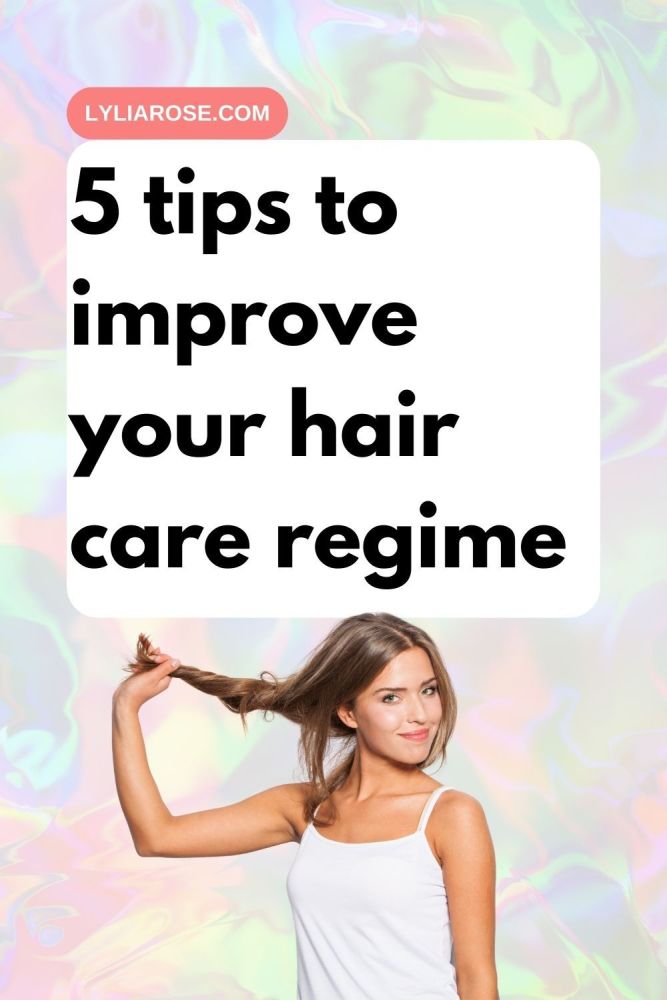 1 . Research hair products before you buy (especially the ingredients)
If you're keen to improve your hair care regime you'll need to find the right products. I've always been a fan of the old adage, "You get what you pay for." I believe that this is true in many aspects of life, not just in hair care products, but if you buy cheap hair care then the ingredients used are not going to be the highest quality.
The products that you do choose will probably depend on your hair type. Doing a bit of research will help you to learn more about the brand, and make sure that this product will suit your hair.
Hair products are used to keep our hair healthy, shiny, and looking great. But with so many different products to choose from, it can be difficult to know which ones are best for your hair type. Before you start your search for the perfect shampoo and conditioner, here are some tips to help you out:
Do some research on harsh ingredients and what they do to your hair. Many common ingredients found in hair products can actually strip your hair of natural oils and can cause breakage and dryness. For example, Sodium Lauryl Sulfate (SLS) that helps remove dirt from hair and skin but it can also cause scalp irritation, dryness, and itchiness. Parabens such as methylparaben, propylparaben and butylparaben should be avoided as they can build up in your body and cause health issues such as cancer.
Expensive products are not always better for your hair. Some companies use cheaper ingredients to cut costs but these chemicals will still be present in the product regardless of how much it costs. This is why you need to do some research into ingredients so you know what to avoid.
Opt for natural hair care products or those with a high concetration of natural ingredients. Synthetic ingredients are often not good for your hair because they can cause a lot of damage and make your hair brittle.
Opt for natural scents too. The use of artificial fragrances has been linked to headaches, dizziness, nausea and other symptoms.
Washing your hair everyday isn't always best practice. This simple hair care mistake can strip the hair of the natural oils it so desperately needs. Try a more minimal hair care approach with less hair washing and less product and let your hair recover if it's being washed, styled and treated on a daily basis.
Perhaps you're looking for a little help with your hair products and ingredients research?
If so, make sure that you try the Think Dirty app. The app can help you to find green beauty products, to research your carbon footprint and also the ingredients used in the products to ensure they are not damaging to your health or hair.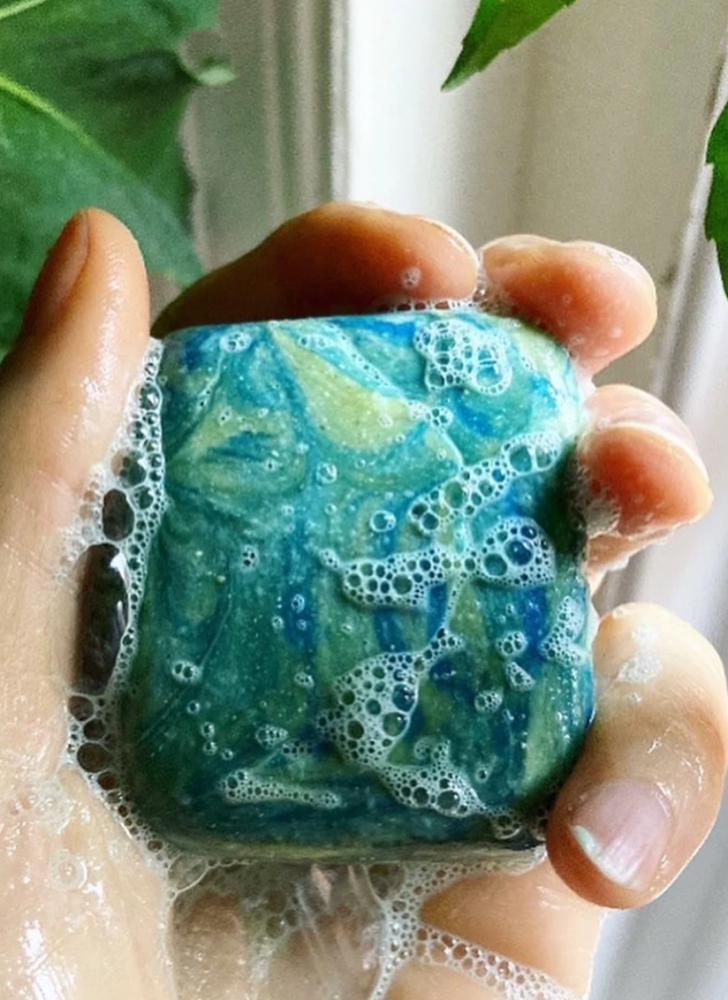 Vegan-friendly shampoo bar for fine and curly hair with natural ingredients
2. Try these natural remedies to improve hair and scalp condition
Artificial ingredients in hair care can be toxic and cause serious health effects. Synthetic ingredients are not natural and can cause a number of side effects such as: scalp irritation, skin allergies, headaches, and even cancer.
There is no need to worry about synthetic ingredients in hair care because you can choose to buy natural and organic products instead. You can also apply some natural hair remedies at home using raw ingredients.
Using natural remedies on your hair has plenty of benefits, you'll avoid using harsh chemicals on your hair, go green, and save money.
To make a great start, try the using these natural ingredients on your hair:
Tea tree oil: Applying tea tree oil to your hair is helpful to prevent dandruff and hair loss. It's a good way to moisturise your hair, preventing hair loss and split ends. You can apply it directly to the scalp if you're not sensitive to it.

As Byrdie explains "Tea tree oil can be used on all hair types and textures, but it can be irritating, so those with sensitive skin should use it cautiously. How often can you use it: If applying tea tree oil directly to the scalp, use 2-3 times per week."
Coconut oil: To keep your hair glossy and full of life, coconut oil is one of the best ingredients out there. To get healthy and avoid brittleness, coconut oil is just what you need.

As Healthline explains "After shampooing and conditioning your hair, rub a little coconut oil through your hair to protect it while you brush it. As a hair mask. Rub coconut oil through your hair and let it sit for a few hours (or even overnight) before washing it out. As a pre-wash hair protector."
Bananas: Want to get super healthy hair? Then try making a banana hair mask, the vitamins and potassium will keep your hair lovely and thick. (Find more ways to naturally thicken hair here!)

Mash one ripe banana with a fork, then add 2 tablespoons of extra virgin olive oil. Mix until smooth and apply to hair using a brush. Cover with a shower cap and leave on for 20 minutes before washing out with shampoo.


Apple cider vinegar: It is good for your skin, making it soft and smooth. It also helps remove buildup on the scalp that causes dandruff.

To apply to your hair simply mix four tablespoons of apple cider vinegar in 450ml of water and pour over your hair after you've shampooed and conditioned. Work it into your scalp, leave for a minute or so, then rinse.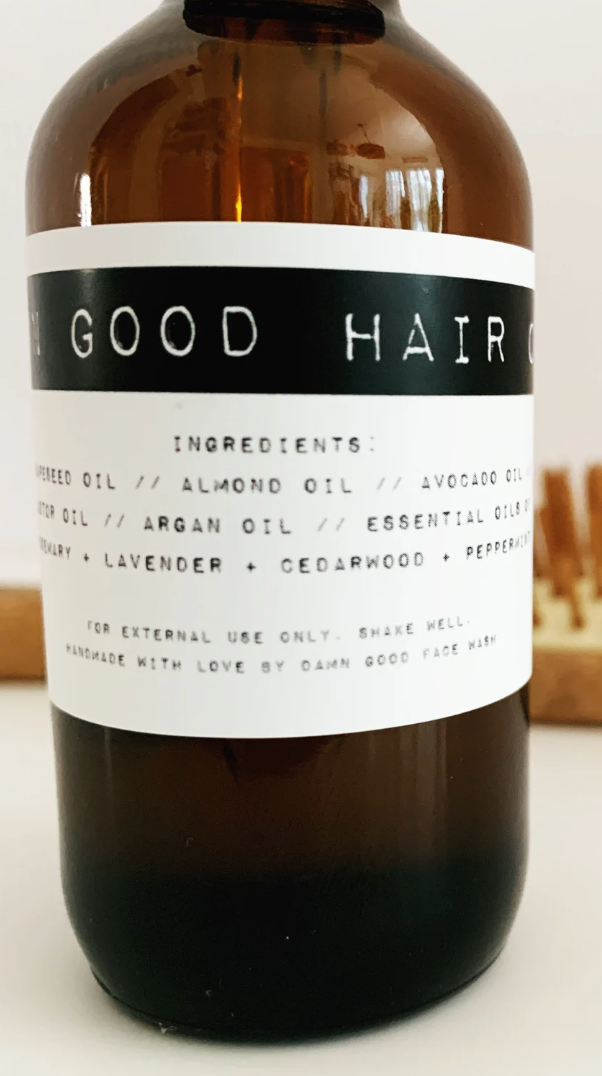 Damn Good Hair Oil 100% natural
3. Get advice from your hairdresser (they're hair experts!)
If you're keen to improve your hair-care regime, then don't forget about getting advice from your hairdresser. Your hairdresser will be able to help you define your hair type, your problem areas, and figure out the best hair styling products to use.
The best thing to do is to find a hairdresser you love, and stick with the service. Returning to the same hairdresser means you'll get a better understanding of your needs and they'll learn how to best treat and style your hair.
No doubt they have a passion for all things hair which is why they chose this career, so don't be afraid to ask them for advice. I'm sure they'll be more than happy to help and could talk about hair all day long!
Find hairdressers expensive? Check out our tips on how to save money at a hair salon!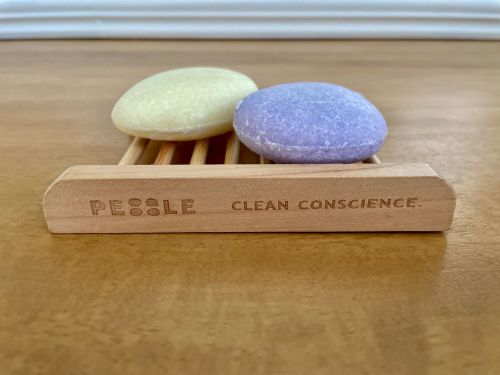 Click here to try Mission Pebble shampoo bars with a free trial (just pay p&p)
4. Always use a treatment if you have coloured hair
If you regularly dye your hair then hair treatments are the ultimate way to make sure that you have healthy, vibrant hair. A treatment will help your colour last longer and prevent damage from being done to your natural hair.
Dyed hair can also be prone to dryness and breakage, making it even more important to add a treatment into your regime.
Joico shampoo is a great option for coloured hair, and there are various products to choose from. Hair masks and hair serums are perfect for nourishing dyed hair and providing it with the moisture it needs to prevent breakage.
Ingredients to avoid if you have coloured hair
There are a lot of ingredients you should avoid using on coloured hair including:
Sodium lauryl sulfate (SLS) - can cause colour to wash out quicker.
Sodium laureth sulfate (SLES) - can cause faded hair colour.
Alcohols (ethanol or propanol) - causes frizzy and dry hair.
Sodium chloride (salt) - can interfere with the dyed hair colour.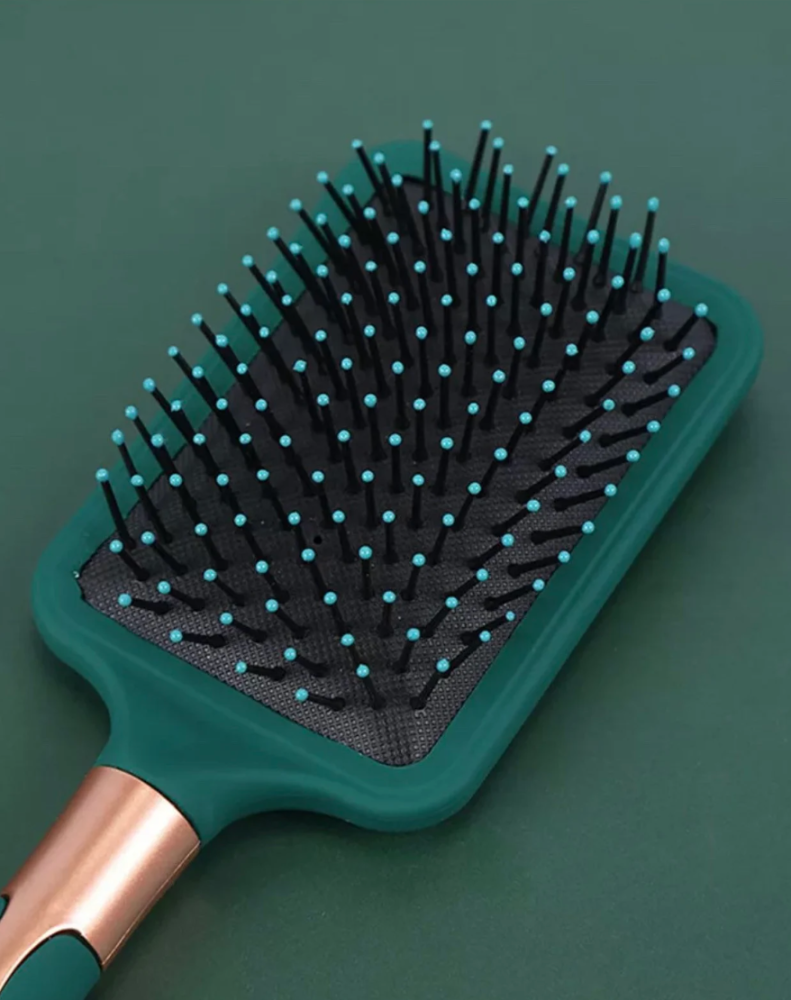 Professional hair styling brush
5. Improve your diet and your hair will thank you
Last up, if you want to improve the health of your hair, you'll also need to consider your diet. These are some of the best foods to help you nourish your hair:
Berries: These tasty fruits are a great source of vitamins and antioxidants, helping to protect the body from free radicals.

Spinach: This leafy green veggie is a great food to promote hair growth. Spinach contains vitamins C, A, and iron, all of which are great for the hair.

Protein rich foods: The best foods for healthy hair are protein-rich foods that contain biotin. Protein-rich foods that contain biotin include legumes, nuts and seeds. Nuts and seeds also contain all nine essential amino acids which is why they are perfect for improving your hair health.
We absolutely love to get fresh organic fruit and vegetables delivered every week to our doorstep. Right now we are using Riverford, but we have also used Abel and Cole in the past. Both offer a great service. It means we don't have to think about buying healthy food as it comes to us every week and we get a good variety.
Here are some signup offers so you can start eating more organic fresh fruits and vegetables which will be great for your body and hair!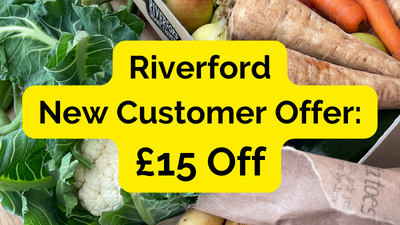 Final word
Hair is an important part of our body. It is the first thing people see when they look at us. A healthy hair can help you feel more confident and attractive.
A healthy hair care regime is something that we need to put into practice because it can get damaged easily from natural factors like weather, pollution, overwashing and even styling products.
Focusing on the above five key areas will help you to create an effective hair-care regime. From improving your diet to choosing the right products, there are lots of ways to take better care of your hair inside and out!