How to make your bedroom more relaxing for sleep
Posted on
Getting enough sleep is an important part of leading a healthy, happy life. But some people can't fall asleep or stay asleep at night because their bedrooms are uncomfortable, noisy, too bright, or lack a sense of privacy. This post will show you how to make your bedroom more relaxing for sleep using simple, and practical tips.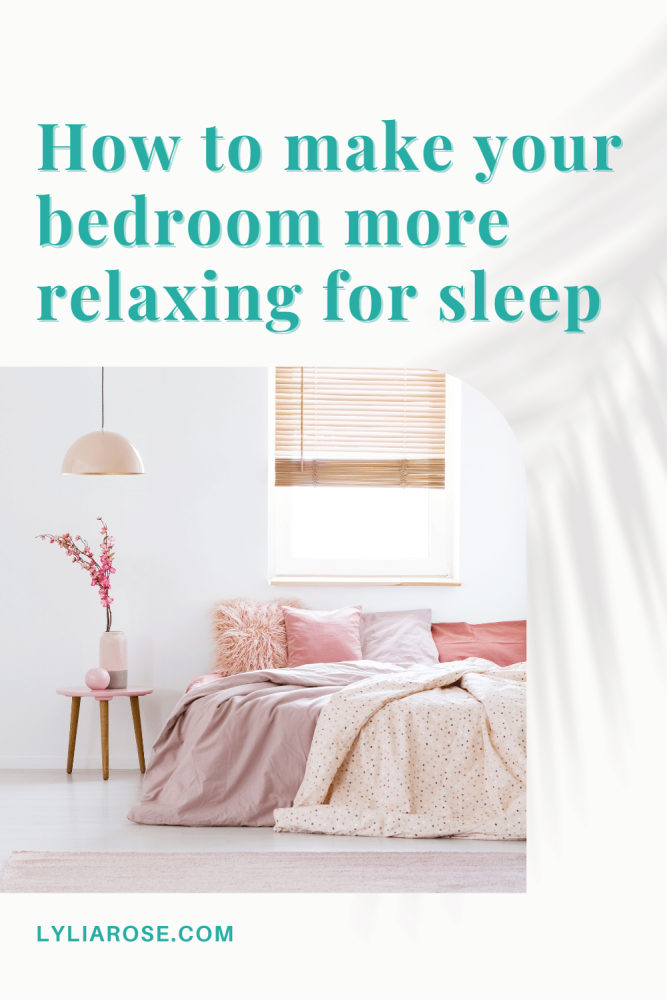 Tidy up your bedroom to make it instantly more relaxing
First of all, you have to make sure that your bedroom looks clean. It's about reducing your stress levels as soon as you walk into the room. If you have a clean and fresh space, then this will make it less overwhelming when you walk in. It will also help you to greatly appreciate all of the things that you love about the room so that you can begin to see it for its full potential again. This will facilitate you making even more changes in the future, which is always a good thing.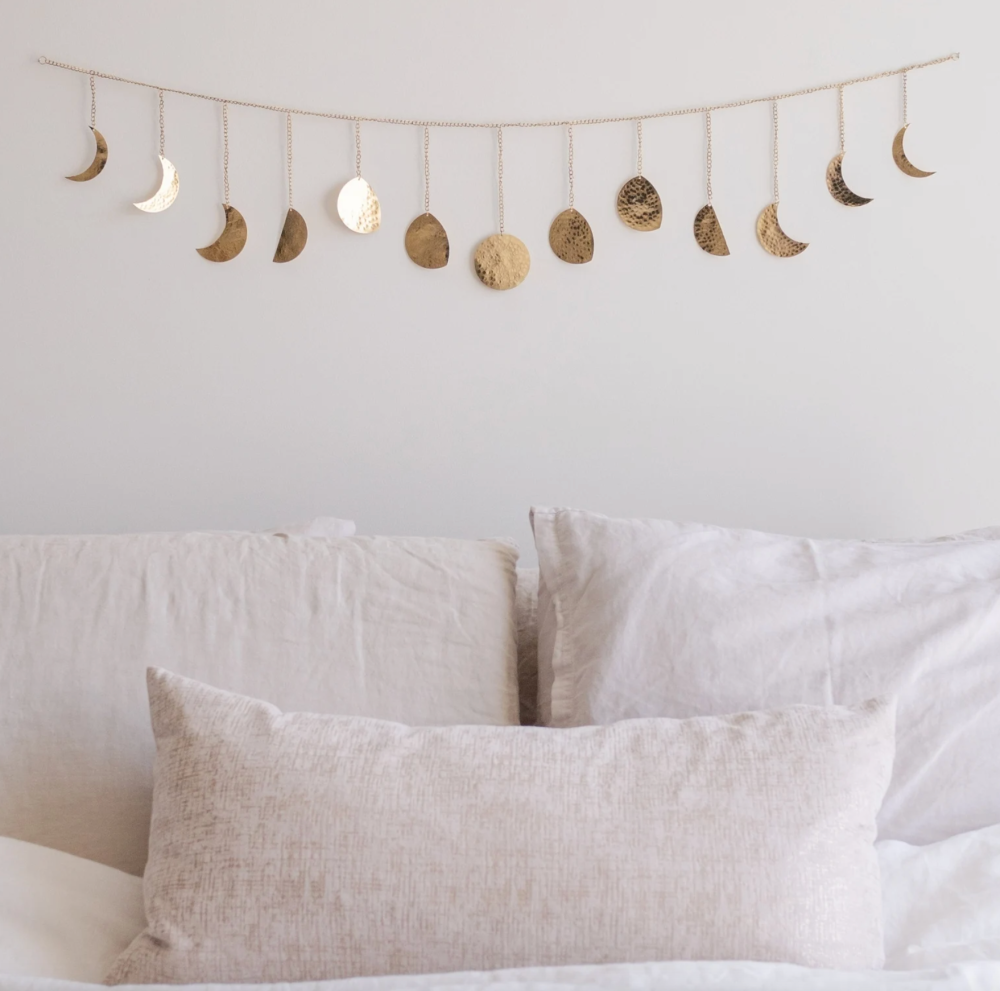 Declutter your walls and use these soothing colours
In order to make your bedroom walls more relaxing for sleep, you can paint them light colours. Blues and greens are very calming to the mind. Be careful of using bright bold colours or wallpapers that are overbearingly busy as this can keep your mind busy. The same goes with adding artwork to your bedroom walls - think calming and relaxing. Save the bold artwork for your main living spaces. This will all help create a serene and calming environment. You can also add plants or other natural elements to the room in order to make it more relaxing.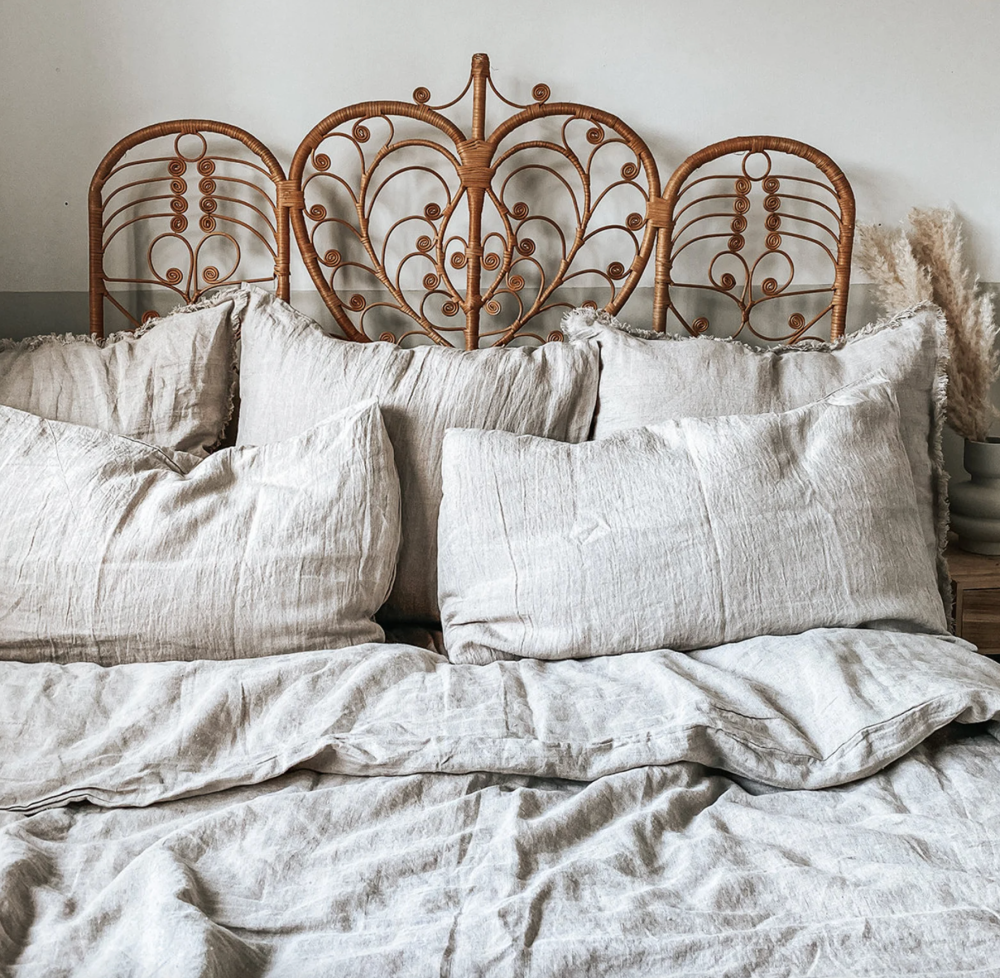 Keep pillows fresh to aid a good night's rest
Pillows are often overlooked when it comes to keeping the bedroom fresh. But they can have a significant impact on the quality of sleep we get. Ideally, pillows should be replaced every six months. However, this is not always practical and they can still be kept fresh with the following tips.
Wash them regularly. Pillows can collect a lot of dust and dirt when we sleep on them every night.

Use a pillow protector to help keep the pillow clean and fresh for longer periods of time.

This tip is great if you know that you suffer a lot from allergies. Taking off your pillowcases and putting them in your dryer for just 10 minutes is a fantastic way for you to make your pillows feel fresher.

Put some dryer sheets in with your bed linen such as pillowcases, when you put them away. If you do this, then you will soon find that they smell great for months to come and that you don't have to worry about them smelling old or unclean.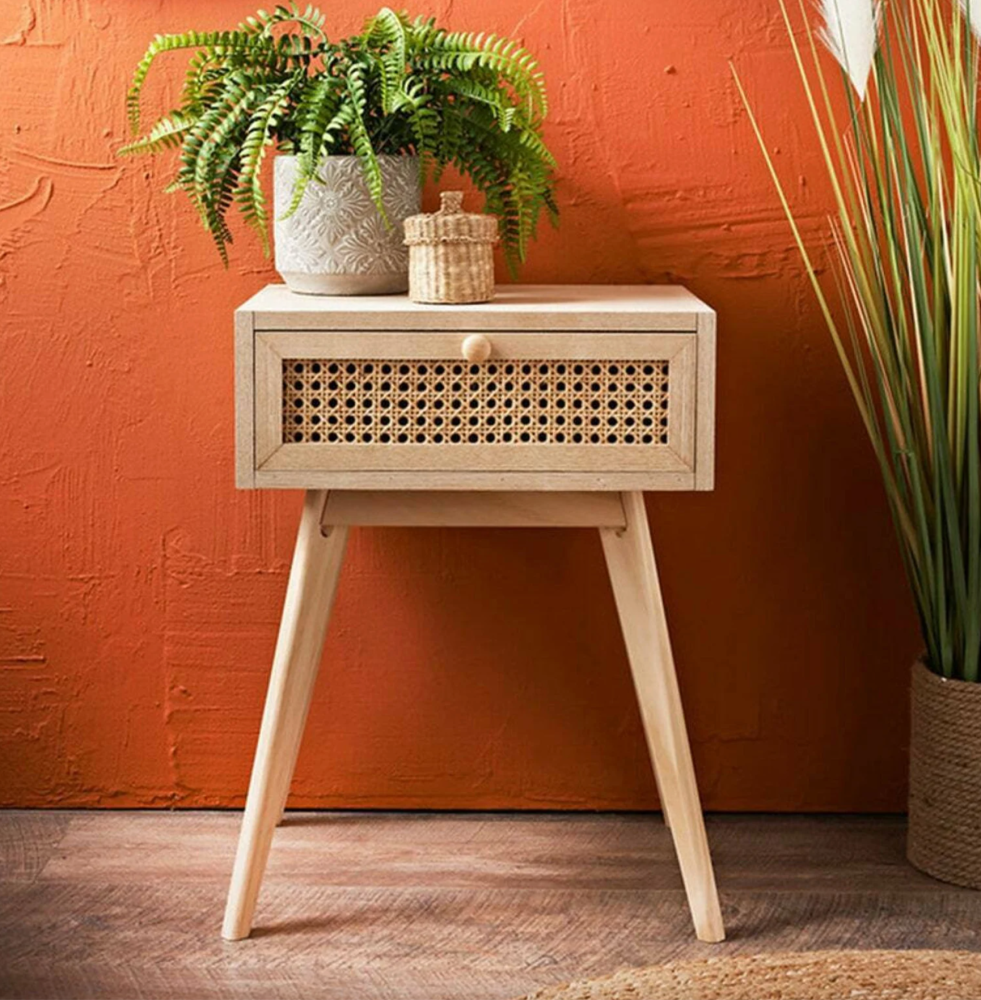 Have everything you need during the night on your bedside table
Be sure to try and make sure that you have everything you need before you go to bed. You also need to have everything you might need in the middle of the night within reach as well. This will stop you from interrupting your sleep as much. You may want to have your charger, a glass of water, a lip balm or even your face cream. This will make it easier for you to climb into bed and relax, and it will also make it much easier for you to unwind without running around trying to get everything sorted out at the last minute. If you want to take things to the next level, you could buy a new bedside table and a new bed.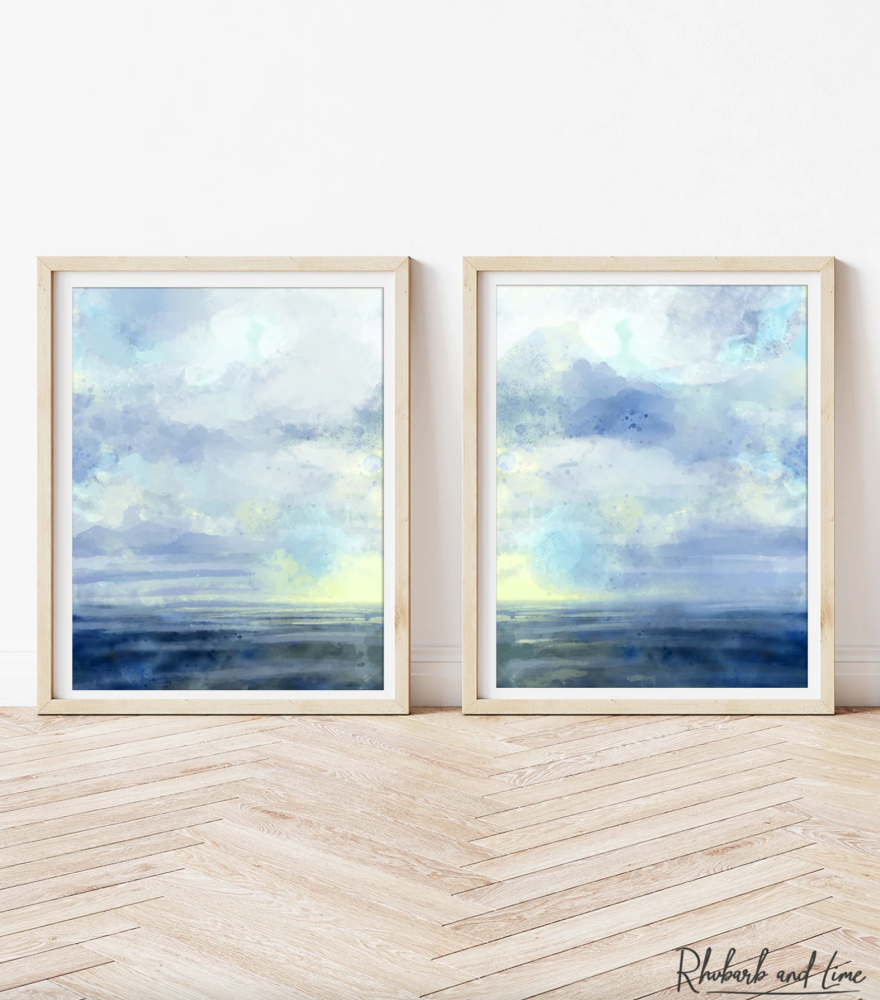 Wrap yourself up
It's such a good idea for you to wrap yourself up in something that just makes your skin feel nice. You need to give yourself the chance to experience other sensory feelings as this will help you to focus more on your physical comfort. It will also make a huge difference to both your mindset and your mood. It may be that you invest in a nice cashmere sweater or that you try and opt for a nice throw blanket. Either way, if you do this, then you will soon find that it is easier than ever for you to get that nice relaxing feeling without having to worry about a thing.
Your feet will also thank you for being cosy and comfortable in the morning and evening, and the bedroom area is one of the first places that many choose when updating carpets. Carpet Warehouse recommend a soft, deep-pile saxony carpet as one of the best for achieving that relaxing feel in the main bedroom, as you want something that your feet can sink into when you're winding down at night.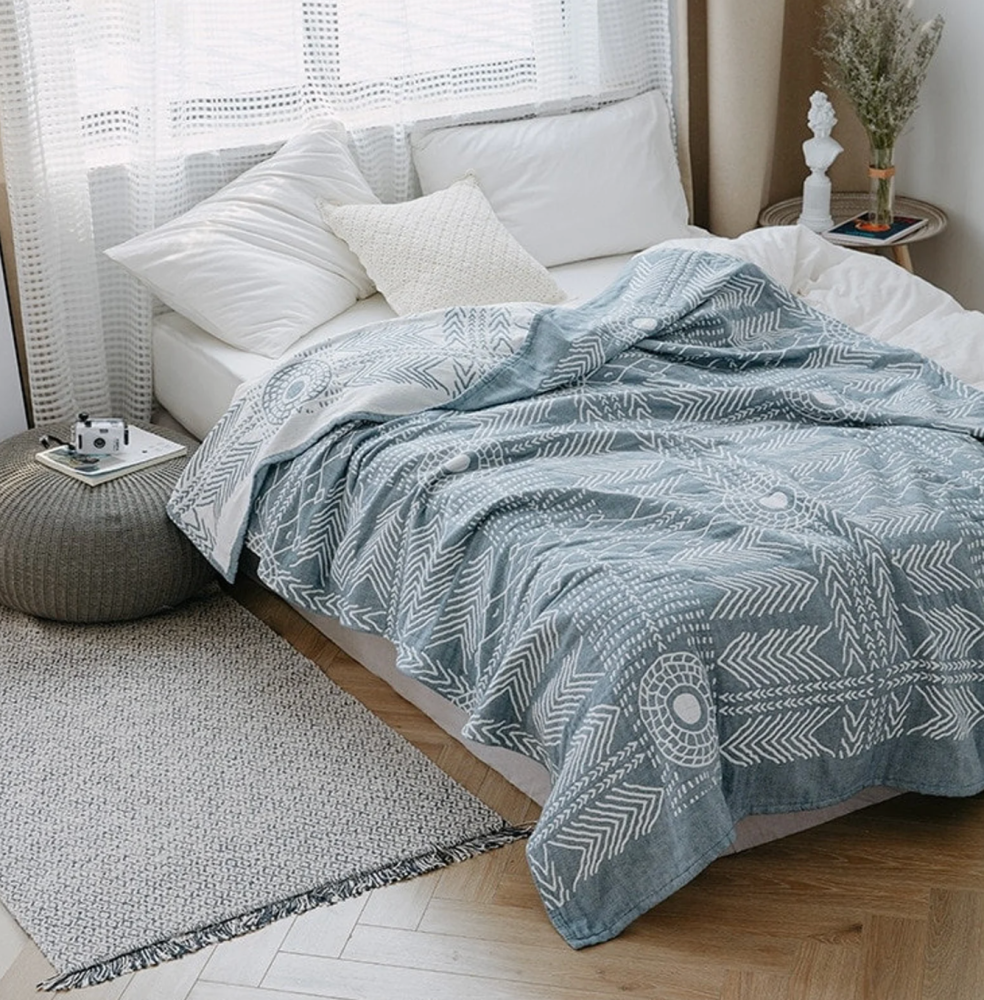 Block out light
If you do not have any blinds in your room or if you have a hard time sleeping because there is too much light penetrating your room then why not make a change? Try and invest in some black-out curtains if you can, and also take the time to focus on your own comfort as much as possible. If you can do this, then you will soon find that it is very easy for you to sleep better, and this can make all the difference to your relaxing experience.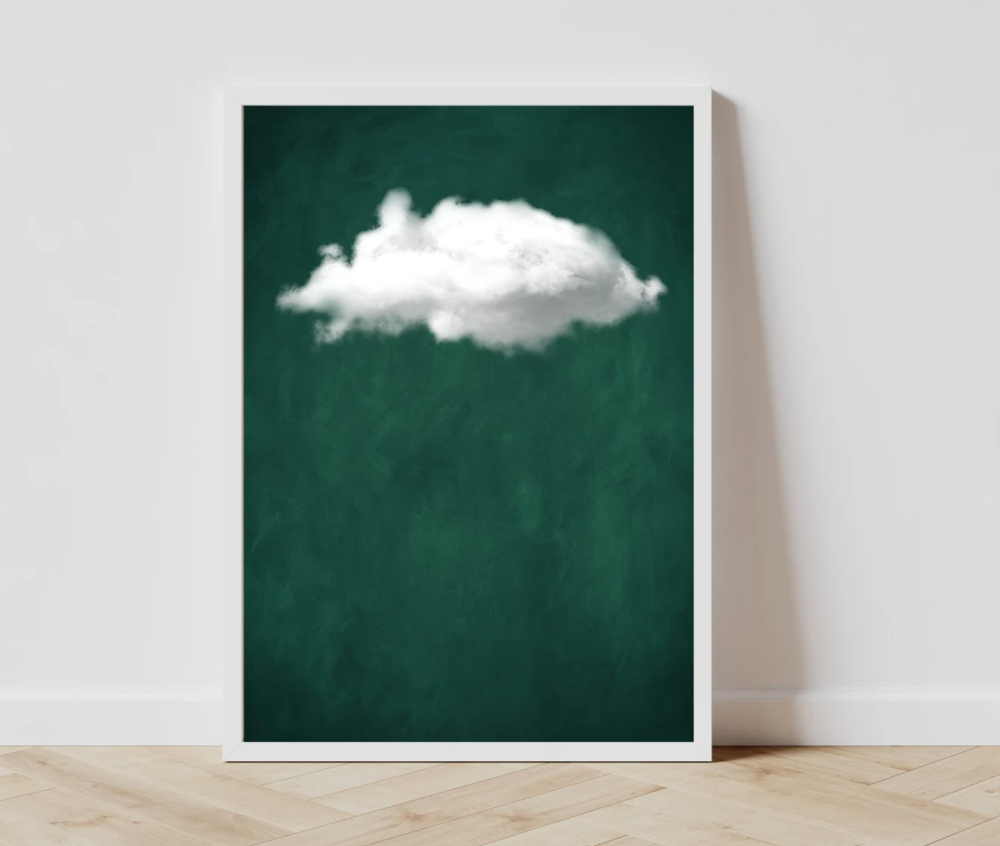 Final word
Of course, if you follow the above tips, then you will soon find that it is easier than ever for you to unwind in your bedroom and get a more relaxing night's sleep. Why not see what changes you could make today so that you can sleep better?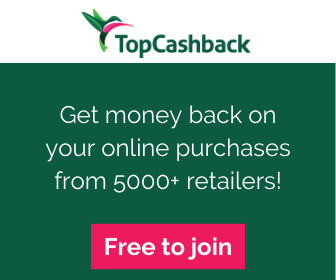 Looking to save money or get free money?
Check out my massive money-saving tips section and find some great deals on my voucher codes and how to get free money pages!
Check out my list of UK apps that turn receipts into cash and also this list of UK cashback sites to maximise your free cashback and savings.