Top events in India In 2022 that you should not miss
Posted on
The India events and exhibitions will kick off their 2022 series of films, exhibitions, fairs, and conferences this year. These will cover differences related to India's global agenda, which includes diplomacy, conferences, creative items, fairs, education, skills, and lots more. Keep reading this post as we tell you what you should not miss out on the following ones that we share with you. Whether you are a movie buff or a shopaholic, or you just like to walk in these events, reading this article will share some of the best events in India this year.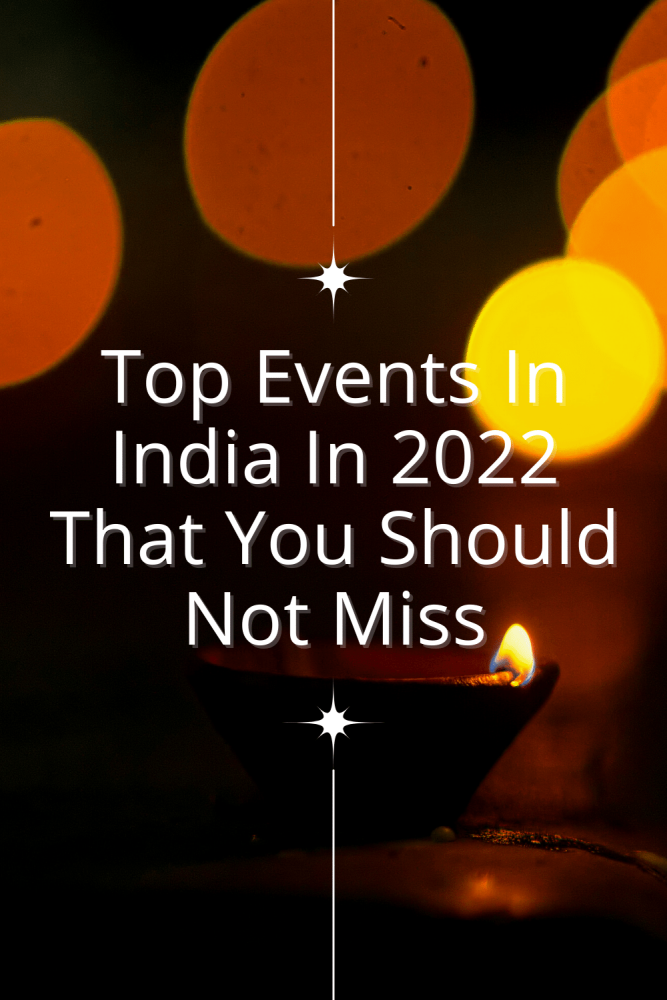 Kochi – Cooperative Expo 2022
Machinery Expo 2022 will be held in Ernakulam from the 23rd to the 26th of January, 2022, by the Kerala government. The program's basic topic was Resurgent Kerala, with the focal area being reduce, recycle, and reuse, responsible sustainability, renewable energy, and lots more. Emphasis Area Branding will be applied to the stalls of people who are participating.
According to the press release, the expo's major goal is to show off the latest technological trends, with a focus on SPMs, automation, packaging, processing, CNC, and more to help micro, small, and medium-sized businesses grow.
This particular fair will update entrepreneurs on technical advancements through live demonstrations of machinery and other technology business aspects. Also, it works as a platform for displaying machines and equipment for use in various industries, as well as one-on-one interactions with potential and existing businesses.
It will also aid in the development of a brand and maintaining customer relations. The association of the Kerala Government is the main organiser, and the event will take place at the Kaloor International Stadium Ground, which has a total space of 50000 square feet. The expo will feature machinery manufacturers, authorised machinery suppliers, associations, unions, companies, and other agencies. Each spot will be about 3x3 square metres in size, with a rent of Rs 20 to 25,000 plus 18 percent GST. Non-premium 3 x 3 m stalls were priced at about 20 to 25k. The MSME-Development Institute in Thrissur, which is part of the Ministry of Micro, Small and Medium Enterprises of the Indian government, is a significant partner of the Machinery Expo 2022.
Ajay Devgan's film - Runway 34
The trailer for Ajay Devgan's highly anticipated flick Runway 34 has been released. The scenario of a flight that runs into problems is depicted in the trailer. Although the trailer does not show much, this film is said to be based on a genuine story. The pilots of a flight get stranded in the skies due to terrible weather, and they have to figure out how to land it.
You will learn what occurred to the flight at the moment in this film. In the teaser, Amitabh sir appears to be playing a lawyer in the film, interrogating Ajay sir and Rakul Preet. After seeing the film, we'll update our review and tale. It will be released on April 29th, 2022, so mark your calendars.
India art fair, New Delhi - May 2022
The India Art Fair represents the country's burgeoning art industry while also providing guided views into neighbouring states' cultural landscapes. Galleries, artists, private foundations, arts charities, artists collectives, national institutions, cultural events, and festivals are all represented in the market. Its goal is to allow both local and international audiences to participate in creative ways with the region's cultural heritage and development. For this one-time event, registration is free. Also, it will take place from 10 a.m. to 6 p.m. in New Delhi, Mumbai, and Kolkata. So don't lose out on this opportunity.
The Museum of Art & Photography, Bengaluru
The Museum of Art and Photography (MAP) is a new museum project dedicated to the exhibition and education of India's cultural heritage. Bangalore will open in 2021. Its goal is to bring art and culture to the centre of the community and make it accessible to a wide range of people. It will do so by displaying, interpreting, and preserving India's rich artistic legacy, guided by the notion that museums should play an important role in society. MAP will be a forum for ideas and dialogues that are sparked by its collection, allowing viewers to engage in a variety of ways.
Nasreen Mohamedi Exhibition, Multi-city
The Glenbarra Art Museum in Japan, which holds Masanori Fukuoka's private art collection, is putting on a travelling exhibition of Nasreen Mohamedi's abstract modernist work. The exhibition will travel to Space Studio in Baroda, Vadehra Art Gallery in Delhi, and Pundoles in Mumbai, starting with Sunaparanta in Goa. You can find the exact time and date at the website. Nasreen Mohamedi's works have been loaned by the Glenbarra Art Museum for four worldwide exhibitions that have travelled to 11 cities across Europe, the United Kingdom, and America in the previous decade. This is the first time in India that all 40 works from the Museum's collection will be shown simultaneously.
Kochi Muziris Biennale
The Kochi-Muziris Biennale is an annual international contemporary art exhibition held in Kochi, Kerala, India. It is the country's largest art exhibition and Asia's largest contemporary art festival. The Kochi-Muziris Biennale is a project of the Kochi Biennale Foundation, which is supported by the Kerala government. Dr. Venu IAS, the Kerala Government's Culture Secretary, conceptualised and implemented the Kochi-Muziris Biennale. The exhibition will be hosted in several locations throughout Kochi, including existing galleries and halls, as well as site-specific works in public spaces, heritage buildings, and abandoned structures.
So, if you are in Dubai and looking for cheap options, then look for Dubai to Kochi flight booking options right away. Do not miss out on some golden opportunities by thinking a lot about various things. Instead, it is always better to grab the chance and visit all the exhibitions of the country this year. And we are sure, you will love them all. So, what are you waiting for? Go and explore the country this year.