£100 cash prize giveaway!
Posted on
Free to enter UK giveaway to win a £100 cash prize! Multiple daily entries allowed. Prize to GBP PayPal only.
We are giving away £100 to the lucky winner of our May 2022 cash prize giveaway. There are multiple entry options, so you can enter as many times as you like! Choose just one entry option, or complete all of them! Or as many as you like. It's up to you. Come back each day for even more chances to win.
If you need some extra cash right now then check out my blog post how to get free money with offers of up to £200 free cash for a few moments of your time.
It's free to enter and there are some really easy entry options such as following on social media, retweeting a tweet or sharing a blog post. You can enter once or multiple times with the daily entry options. There are no limits on how many times you enter throughout the month using the entry options available each day!
What are you waiting for? We are giving away £100 to one lucky winner! Simply read on to discover lots of ways to get free cash, make extra income at home, save more money and of course for the Rafflecopter widget where you can enter this month's giveaway for a chance to win a £100 cash prize to your PayPal account.
Good luck!
Win £1million for FREE!
For a chance to win £1million every single week and completely for FREE... check out my EverUp referral and review!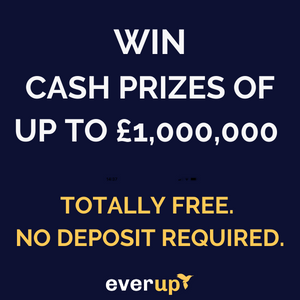 Need more cash right now? Here are loads of free money offers and side hustle ideas!
If you need more money in the current climate then check out my blog post 19 ways I've made money at home during the lockdowns for some inspiration and these:
Learn how you can make money quickly from matched betting in my matched betting blog and see how much I made in my spare time!
LOADS of ways to make extra money from home!
If you're looking for ways to make more money and useful saving tips, then give my personal finance blog a good read!
I share loads of ways to make money online and tips to save money too!
My top menu will help you find what you're looking for from making money to saving money and even how to get free money!
Give my matched betting blog a read to see how you can start making money right away with this amazing tax-free money making method in the UK. You don't need to know anything about sports or betting. I share the company I used to make it super easy and extract a profit from bookies offers. It legit and I share links to national newspapers who have also given it a try or shared how it's totally legal and best of all, tax-free.
If that's not your cup of tea then see my blog post 60 ways to make money online where you're sure to find at least one way of making extra cash at home if you need to.
These blog posts will get you started and there are plenty more on my blog where you'll find over 2000 blog posts!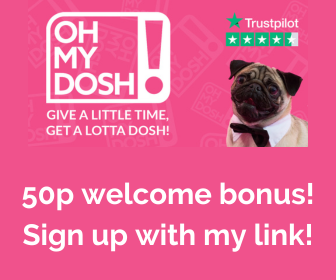 · Looking for more ways to save money?
Check out my massive money saving tips section and find some great deals on my UK voucher codes and free money pages!



· Maybe you're looking for ways to make money from home?
Here are 60 tried and tested ways to make money online in the UK and check out my favourite side hustle to make money in my matched betting blog!
· Want to make more money from your own blog?
Check out this huge list of websites to find paid blogging opportunities for your blog and my 6 secrets to make more money from your blog!
There will be a way for you to make money that suits you, or a way for you to save more money, I'm sure! Just check out all my blog menus for so many ways!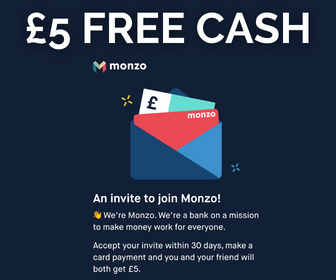 Free to enter competition to win £100 prize money to your GBP PayPal account!
Now, time for the giveaway to win cash....
The cash will be sent to a GBP PayPal account only (no foreign transaction fees will be paid, so please ensure you have a UK PayPal account).
There is no limit on the number of entries per person. Follow the instructions for multiple entries and daily entry options with new options being added throughout the month!
Please note - for social sharing entry options to be verified, you must use a public account. I cannot verify an entry that I cannot see.
Bookmark this page and return daily, if you like, for even more entries and more chances to win!
Good luck!

Starts 15:45 2nd May 2022. Ends 23:59 31st May 2022. UK entrants only / GBP PayPal accounts only. Full terms below.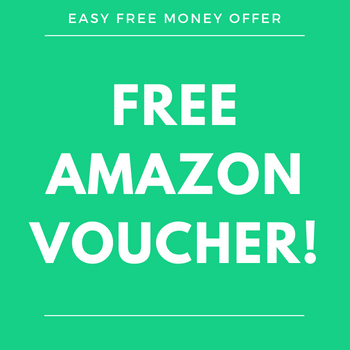 Love giveaways?
Bookmark my giveaways page and check back every month for my new giveaway, or check every day to get extra entry options into each giveaway using the daily entry options!
Good luck!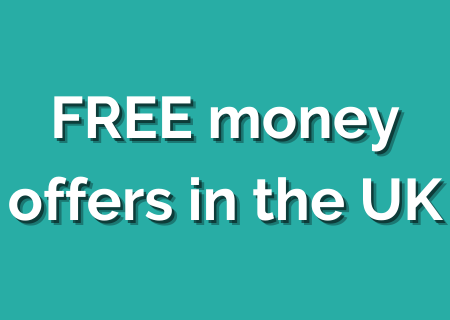 T&Cs
There will be one winner.

The cash prize will only be sent to a GBP PayPal account.

The winner will be picked at random by Rafflecopter & notified by email within 28 days.

The winner's first name and first initial of the surname may be announced on the Rafflecopter widget.

The prize must be claimed within 28 days of the first notification email or it will be forfeited. The winner must supply their name, PayPal email and county to claim the prize.

There are no restrictions on the number of times one person can enter. Follow instructions for multiple entries. Return daily for extra entry options which can vary daily. Multiple entries and daily entries options are optional. Every entry counts.

Social sharing entry options must be public so I can verify your entry. I cannot verify entries from private accounts that I cannot see.

All entries must be received by the date and time specified on the Rafflecopter widget, namely 23:59 GMT on the last day of the month the giveaway is running.

This giveaway is open to the UK only.

This competition is not sponsored, endorsed or administered by, or associated with, Facebook, Instagram, Twitter or any other Social Network.

In the event of unforeseen circumstances beyond the Promoter's reasonable control, the Promoter reserves the right to cancel, terminate, modify or suspend the competition or these terms and conditions, either in whole or in part, with or without notice.