8 ways to make your family road trip more affordable this summer
Posted on
With summer here, it's time to start thinking about your family holiday – something many people look forward to all year long. With the kids on school break, this is the perfect time to get away, relax and create some lasting memories. For families planning a road trip this summer, you may currently be looking at ways to keep to a budget and ensure costs don't spiral out of control. This can be easier said than done, especially with the price of everything going up as of late.
Let's take a look at eight ways you can make your family road trip more affordable this summer. The savings may even make it possible for you to book another holiday later in the year.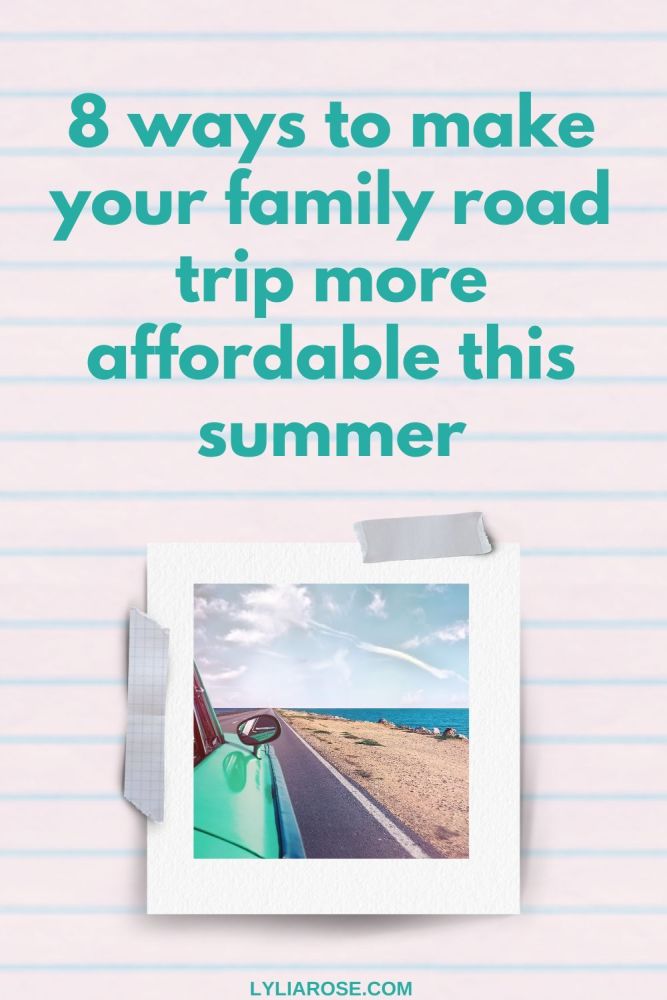 Escape the madness of rising petrol prices – go electric
Where it used to be that your accommodation may have been the most expensive part of a road trip, thanks to the rising petrol prices, today, the biggest cost is fueling up your vehicle. Here in the UK, the price of petrol has reached a record high and experts are warning that the hikes aren't finished. This means that by the time you head out on your family road trip, petrol could be even more expensive - which is hard to comprehend.
So, what's the solution to rising petrol prices? Electric cars are now looking better than ever and could be worth investigating. Although electricity is also on the rise, it still works out much cheaper to charge up your car rather than fill it with petrol.
It used to be that the cost of an electric vehicle didn't justify the savings on petrol, but the scales are finally tipping. Combine the rising fuel prices with the fact that more electric models are available, prices have come down somewhat from their initial launch, and charge stations are becoming more plentiful. Suddenly a road trip in an electric car looks like a smart idea.
Still not convinced if electric car leasing makes sense for you and your family? ElectriX is a great resource filled with information about electric vehicles. It covers all the basics, the costs of running and maintaining, insurance, charging and more. There is even a handy quiz that can help you figure out if an electric car is right for you. The more you learn about this style of car, the more attractive it will probably become.
Of course, if you're going to go this route and get an electric vehicle, this is something you'll want to do well before the summer road trip is meant to start. The last thing you need is the added stress and pressure of finding an electric vehicle days before you are to depart.
Pack light – don't burn through petrol as fast
Speaking of using less fuel, did you know that by packing light you can get better fuel economy? The more weight the car is holding, the faster it goes through fuel. So, make it a requirement that the whole family packs light, taking only what they need.
Make sure your tyres are properly inflated
In preparing your vehicle for the journey, pay close attention to your tyres. If they are over or under-inflated, they will go through petrol faster. Not only that, but it also increases the wear on the tyre and can be a safety issue.
Travel a shorter distance – spend more time at each stop
Another budget-friendly trip is to choose a shorter route. If you don't travel as far, you won't spend as much on petrol or charging your electric vehicle, and instead, you can spend more time at each stop. Rather than a couple of hours to stretch your legs and explore, you can spend a day or more in each city/town.
If you're going to use this tip, it does require some advanced research. You will want to learn as much as you can about each destination so that you know what the attractions, sights, shopping, and dining look like. That doesn't mean you have to stick to a strict itinerary; it will just give you something to work from so that you aren't at a loss at how to fill the time.
When researching highlights and points of interest you may also want to involve the kids. Is there anything in particular that they want to see or do? Keeping everyone's interests in mind will help the trip to go more smoothly.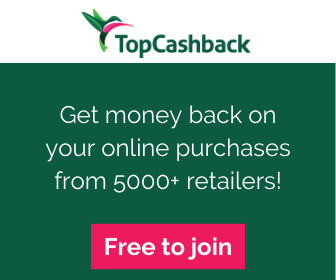 When possible, avoid toll roads
This tip isn't always going to be possible, but if you can, be sure to avoid toll roads. At the same time, you don't want to go too far out of your way to avoid tolls as this can result in added petrol costs. Weigh up your options carefully. Having a GPS unit in your vehicle will identify any toll roads and show you alternative options.
Pack your meals – enjoy picnics along the way
Rather than making stops at restaurants for each meal, you can save money by packing food and drinks. Make roadside rest stops and picnic locations a part of the adventure. That's not to say you can't dine out while on holiday, but save it for once you arrive at the destination that you'll be staying in.
Some simple road trip-friendly food and snacks can include:
Sandwiches

Dried fruit and nuts

Popcorn

Fresh cut-up fruit

Crackers

Pretzels
As for beverages, it's always best to go with water as it does the best job at hydration. If you need plant-based ideas then check out these vegan road trip food ideas that don't need a fridge!
Accommodation too pricey - why not try camping?
If you want the ultimate road trip experience that brings everyone closer to nature while saving you money, you can skip the traditional accommodation and pack a tent. Campsites are always a more affordable option and there's something really special about camping as a family. If you plan on camping this will require additional gear being packed, so be mindful of how much space your vehicle has available in it.
For families that want to combine road-tripping with camping, this can also act as the inspiration for your itinerary. You can base your stops on the campsites you want to visit. Remember that some require booking.
Have family abroad? Why not see if you can visit family abroad and stay a night or two to cut hotel costs.
Focus on free or budget-friendly attractions
Then there are the various attractions in each city/town. Entrance fees can be quite pricey and cause your budget to balloon if you're not careful. Again, this is where advanced research is helpful. You can look for budget-friendly attractions, discount rates and voucher codes, or even special days of the week or times of the day when prices are lower.
Even better than discount rates is searching for attractions and sites that are free. Yes, they do exist, and they can save you a bundle.
Some families find it helpful to set a daily budget that includes attractions, accommodation, food, and fuel. You'll need to factor in the necessities first, and whatever is left can be your entertainment budget for the day.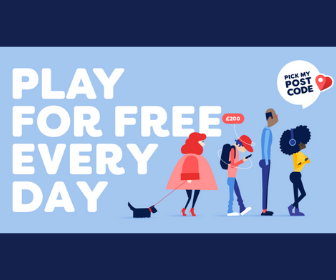 Final word
Using all these tips, taking the time to do some research and making smart decisions along the way will ensure that you don't spend a fortune on this year's road trip. A family holiday is supposed to be fun, not filled with stress over spending too much money.
Want to save more money or get free money?
Check out my massive money-saving tips section and find some great deals on my voucher codes and how to get free money pages!
Check out my list of UK apps that turn receipts into cash and also this list of UK cashback sites to maximise your free cashback and savings.