Customer experience optimisation: tips to improve customer experience
Posted on
In this article, I will be discussing the importance of customer experience optimisation and how to improve it.
What is customer experience optimisation?
Customer experience optimisation is a process to improve the customer's experience with the company and is an essential part of any marketing mix. From retention and loyalty, to advocacy and referrals, a positive customer journey is central to driving value for your company. It is a process that involves a company identifying what the customer wants and then adapting to it.
Tips to improve customer experience
Customer experience is not just a buzzword in the 21st century, but one of the most important aspects of any business. Nowadays the level of service received can make or break a company.
With increasing competition and shrinking margins, all companies should be trying to find ways to improve and optimise their customer experience to ensure brand loyalty. Happy customers will be loyal customers and will help a modern business succeed.
With customer experience optimisation, you will be able to create a seamless experience for your customers. It's about getting the basics right and using an approach that builds trust and loyalty.
Customer experience optimisation can be applied in many different industries. It can be used to improve the customer service in an insurance company or to enhance the sales process in a retail store. There are also many ways that it can be implemented - from an industry-wide strategy to an individual touchpoint on a website.
So what are the basics and how do you get started? Let's take a look at some of the best ways to optimise and improve your customer experience, no matter what field your business is in.
1. Streamline your processes with customer experience software
In today's world, customer experience is everything. In order to differentiate themselves from their competitors, companies are investing in customer experience software to improve the way they interact with customers. These software solutions help companies streamline their business processes and make them more efficient.
Streamlining your business processes can lead to a better customer experience because it will save you time and allow you to focus on what matters most - the consumer.
There are many types of CRM (Customer Relationship Management) software that can be used for a variety of purposes. These include sales, marketing, and customer service. Sales CRM software helps the sales team to manage their pipeline and track their performance while marketing CRM software helps with lead generation and lead management. Customer service CRM software helps with customer support and retention which is important for any company.
Having the right software in your business is really important. The software you choose can either make or break your customer's experience with your company. And it can also make or break your company's productivity, too.
Customer experience software can even help you monitor and analyse customer feedback, so that you can improve on what they are complaining about. The right software also helps with tasks such as content marketing, social media marketing, and analytics. It helps you measure how effective your content is and how many people are engaging with it.
2. Put yourself in your customer's shoes
A good customer experience goes beyond just providing a high-quality product or service. It is also about being able to see the world from your customer's perspective and understanding what they need in order to be satisfied with your product or service.
In order to improve the customer experience, you should always put yourself in their shoes and think about how they might feel before you make any decisions that could affect them.
When you're a customer, what do you want your customer experience to be like?
You like quick service and easy solutions, and if you need to interact with staff, you want them to be available, friendly, helpful, and attentive. Having reached out for help, you need fast solutions. You don't care whether your customer service agent needs info from elsewhere. You don't want delays.
In fact, you'd be happier if you could just walk right in, find what you want, be served with a smile, pay for it and go. Since the latter is a situation that businesses also like, it's your first goal. Your next goal is to ensure speedy and efficient assistance if personalised help is needed. There's nothing more frustrating as a customer than having an issue and not finding a way to contact a company. Or worse yet, getting stuck in an endless loop with a chatbot and the contact page not actually having any contact details such as a phone number, email address or social media help pages!
And, once you do finally get a contact email, you don't want to be waiting days on end for a reply.
Make sure your business has real people to talk to by chat, phone or email (or all three) as well as active social media pages that are regularly checked and updated. If you aren't going to use a social media channel to communicate with your customers then don't have a social media profile at all. Again, nothing more frustrating than reaching out to a company to get instant help on social media to only be met with silence!
As well as imagining yourself as the customer, this can also be done by actually listening to the customer, understanding their needs, and then providing them with a solution that meets their expectations. You can do this by reviewing their feedback or seeing what customers are saying about your company online via social media or review sites.
One of the best ways to improve customer experience is through empathy, which is a key component of human interaction. It is important to know what these needs, wants, and expectations are so that you can design an appropriate user experience. This will help you create a better product or service that is more likely to be used by customers in the future.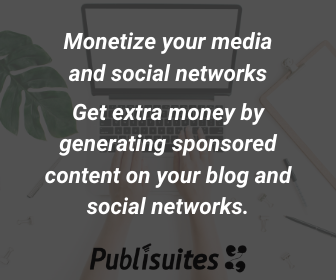 3. Use customer experience to guide design
Whether it's a physical store or an online one, design is key to creating good customer experiences. Make it welcoming. Make it easy to perform actions. Eliminate unnecessary steps. Make getting help a simple matter.
Design is not just about aesthetics; it's about how people feel when they interact with your product or service. The key to designing a great customer experience is to understand their needs, wants, motivations and pain points. This will guide you in designing not only your products or services but also an effective user interface that will provide customers with what they need and want in order to make their lives easier.
There are many ways to improve the overall user experience of your website or app such as designing for mobile devices, improving navigation, providing good copywriting and adding images that engage users with rich content.
If you sell products then have clear accessible information about shipping costs and expected delivery times. If products can be returned, make this clear and list exactly how. Ecommerce sites that hide shipping costs and then surprise customers with them at checkout often have high basket abandoned rates. Make sure you are upfront with your customers and don't try to hide any important information such as costs and fees from them. Ensure you have a contact page with proper contact information to speak to real human beings. Alos, provide a seamless checkout process. The checkout process should be simple and easy without any hassles or frustrations so that customers don't abandon their shopping cart midway through the process.
If you can, use an experienced expert design company to not only design your branding and logo, but your website too. Design plays such an important role in shaping our experience with a brand. It is important to understand the psychology behind the design and how it can influence our decision to buy a product. Designers must consider various factors when designing a product such as colours, fonts, shapes, textures, and more. They must also consider how their design will be perceived by the target audience.
4. Automate processes to improve your customer and staff experience
As a business owner, you want to provide the best customer experience possible. One way to do that is to automate processes so that your customers don't have to wait for long periods of time.
There are many benefits of automation for business that will improve your customer journey.
Using automation can stop your staff from performing so many manual tasks, freeing them up for customer interaction when needed, as well as providing your customers with a level of service they expect. Even automated emails to keep your customers up-to-date with their orders or services will ensure they are kept informed and happy.
Do you sell goods online? Want your customers to shop with you again, and soon? To encourage repeat custom and brand loyalty, you can set up an automated email template to send a voucher code for a customer's second purchase. Perhaps this can be sent as part of their dispatch or delivered email. Ensure it has an expiry date within a few weeks to encourage repeat custom sooner rather than later. Just don't make the expiry date too short or customers will be put off.
Chatbots can also be a useful tool here when it comes to FAQs. They are a great way to answer customer questions and provide them with information about your products or services in the shortest amount of time possible. They save customers scrolling pages of FAQs by themselves or information pages seeking the answers themselves. However, and this is important, you must provide a way to speak to a real human if needed so as not to infuriate the customer if the chatbot is not able to articulate the correct answer or if the customer would rather speak to a real person.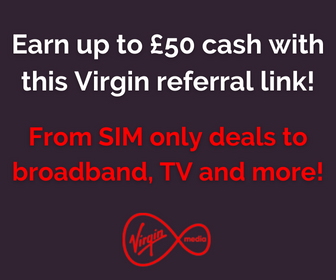 5. Implement social media channels so that customers can interact with the company and other users
As mentioned before, if you're not going to use social media to interact with your customers then it's better to not have a profile, or else you will frustrate customers who expect to be able to contact you through it as it's there.
But, in this day and age, it is good to implement social media channels into your marketing and customer service strategy to reach your desired audience nowadays. Everyone, almost everyone, is on social media and this is great news for your business. You can market products and services in an instant to your followers, respond to queries and showcase your brand and its personality better than via a website.
Social media channels offer a direct line of communication with your existing customers, but also with potential customers. They create a channel for people to voice their opinions and share content. It is important that the customer experience be a positive one, as this will lead to more word-of-mouth advertising and more positive shares from your customers on social media which can have a significant impact on the company's bottom line.
The social media channels that are most popular include Facebook, Twitter, Instagram and YouTube. These channels provide an opportunity for companies to establish relationships with their customers through two-way communication. The company can respond to questions or complaints in real-time, which will build trust and loyalty in the brand.
6. Ensure good quality of service with prompt response time
Customers want quick resolutions to issues they face with a company. Companies need to make sure that they have a good customer service team in place who can respond promptly to any needs or queries that may arise.
The better the quality of service and response time, the more likely it is that customers will come back for more business in the future.
Final word
The customer experience is the backbone of any successful business. A good customer experience can make a bad product or service more tolerable, while a bad customer experience can turn away even the most loyal of customers. The customer experience is the sum total of all interactions that a customer has with a company. It includes all the points of contact - from the first contact to last contact - with a company's employees, products, and services. The goal for businesses is to make sure that customers are satisfied with their interactions.
Customer experience optimisation is the process of enhancing customer satisfaction and loyalty by improving the quality of interactions with a company. This is done by understanding customer needs, striving for continual improvement, and delivering a positive experience from start to finish.