Starting a woodworking business from home (most important things to consider)
Posted on
If you're looking for a way to make money from home and you are a keen DIYer who loves to work with wood, then you might consider starting a woodworking business from home. Maybe you have a shed in your garden you can use as a workshop and ideas for wooden products to create that are sellable. But, before you take the leap, you might be wondering if starting a woodworking business in your garden at your residential home is a good idea. What are the implications and are you even allowed to legally do this? Drawing on our own experience of running a woodworking business from a workshop at the bottom of our garden, we'll share the pros and cons of this business set-up to see whether it's a good idea for you.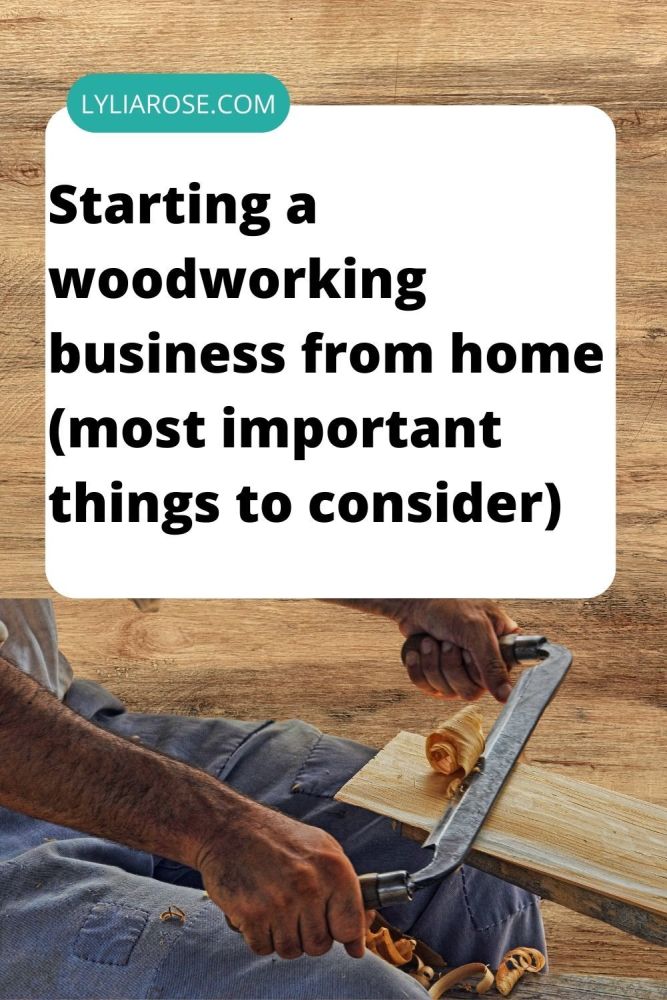 TABLE OF CONTENTS
Is starting a woodworking business from home a good idea?
Many people dabble in making wood creations since it brings such a sense of accomplishment and joy. In recent years, it's become popular to use otherwise discarded wood such as used pallets and reclaimed scaffold boards to make furniture or home decor items. With the right knowledge and tools at your disposal, you can make some beautiful pieces which people are willing to buy.
However, making a few pieces in your spare time as a hobby is a completely different ballgame to choosing to do this as a full-time living day in, and day out. While it's inspiring to start your own business and turn your passion into your job, doing this in your garden might not be the ideal place as we discovered.
There are lots of things to do when you start a new business, but before you even launch, you should make sure your idea is viable and won't get shut down before it's even got off the ground! Here is a list of things you need to consider if you're thinking of a woodworking business at home.
Cons of starting a woodworking business from home (and solutions)
Let's start with the cons of starting a woodworking business from home as they might be solvable, or depending on your set-up, they might not be a con at all. The disadvantages we will take a closer look at and try to solve are:
Woodworking tools are noisy

Increased footfall to your home

Disturbing neighbours

You'll need to invest in more than a regular garden shed

Storage solutions

You will need money to invest in materials, tools and a workspace

The humidity of the storage spaces if they're outside or in sheds
Will you disturb your neighbours?
One of the main considerations if you want to start a woodworking business at home, is where you will do it. Do you have a large enough garden or outdoor space for a large shed or outbuilding that can be converted into a suitable workshop?
Not only this, but is it far away from neighbours so you won't disturb them?
Power tools are noisy!
Unless you are going to be carving wood by hand and making minimal noise, then the electric power tools you will need to sand wood, plane wood and cut wood will disturb your neighbours.
Even in our previous garden with a workshop nestled right at the end, behind a fence and with bushes and trees around, the sound of using an electric sander could be heard in the home 90 feet away with all the doors and windows shut!
Making wooden furniture as one-off creations for a hobby once in a while isn't a problem. Neighbours may accept noise on occasion for DIY purposes and as a hobby, but if you plan to do this for a living then expect to make this noise all day long, every working day. This is when it can become a problem for your neighbours and they might make a complaint to the local council.
You first need to decide is your home the right location for your business. Either you need a workshop that is so far away from your neighbours it won't disturb them, or if it's closer then you need to professionally soundproof it to stop the noise.
Annoying the neighbours is going to be one of your main considerations as if they complain to the council and the council realise what you are doing, they can force you to stop, which means your business dreams will be over. Or at least your dream of running a woodworking business from your home.
You can apply for a Certificate of Lawful Use to cover the business use of your home, but as you'll likely be disturbing your neighbours with the noise it might be rejected. You can read more about these certificates and other things that might restrict you from running a business from home in our article do I need permission to run a business from home?
Do you have space for a workshop and storage?
The next consideration if you know you won't be a nuisance to your neighbours, is space. You will need suitable space for a workshop that is large enough to cut the largest pieces of wood you intend to work with, as well as manoeuvre around and store all the tools you need to use regularly.
Also, you need space to store all your wonderful creations! Ours started taking over our home and spare bedroom in our house, so we had to build a second garden shed with insulation and a dehumidifier (more on this later) to store orders before they were sent out, and also returns.
Even if your items are made to order and you don't plan on selling off-the-shelf items, you will need somewhere to store them before the courier collects them and to store any returns you receive.
With handmade items, you don't usually have to offer returns if it's custom-made to order, but you will occasionally have a faulty item or a pedantic customer for who it's better just to refund and accept a return instead of risking a bad review for your business!
So you'll need to think about where you will store these items, especially if you are making large household items such as dining tables. Some customers will want to see the products before they buy. Do you have room in your home to show some products in real life? Or maybe a space for a showroom near your storage area? Having an area to showcase your products will help you make a great first impression with your business.
View this post on Instagram
Do you have enough money to start a woodworking business from home?
Unless you are lucky enough to already have a workshop at your house, ready for this purpose, then you will need to create something. You can convert a garden shed into a suitable workshop space, but there will be costs involved to get it up to scratch.
Start by thinking about insulation. Your shed might be lovely and warm in the summer months, but it's quite different trying to work in a garden shed in the winter when temperatures hit freezing!
You'll want to insulate your shed suitably so you can work comfortably for both health and safety reasons. You're not going to want to use dangerous saws if you can't flex your fingers because they feel like icicles!
You'll need to think about the cost of screeding flooring or another heavy-duty flooring that can stand the weight of your tools, any machinery and your footfall. A simple shed flooring is only intended for light use, so it will need to be upgraded if you plan to use a shed as a workshop.
Ventilation is important and you need to think about a sawdust extractor. Sawdust gets everywhere and you don't want to be breathing in tiny particles of sawdust into your lungs. As well as wearing a suitable mask, you'll need to look into a professional sawdust extractor to keep your workshop tidy and protect your health.
Oh, and don't forget about the tools you need and the upfront costs of materials such as wood, brushes, stains, oils, screws, glues, etc.
You may want to start small and scale up, investing the profits to grow the business and invest in better tools as you make more money. We started our woodworking business on the evenings and weekends, building it up and buying better tools and converting the sheds into more suitable spaces as items sold. Then we launched full-time when ready, rather than instantly. It all depends on the space you have available and how much money you can invest right away.
Consider the humidity to prevent the wood from warping and cracking when it reaches your customers
One thing that people don't realise is the humidity of the air can affect the wood and cause warping and cracking. If your workshop is not constantly at the same temperature as the inside of a house, then it may have a different humidity, especially if it's a shed or outbuilding without the same insulation and design of a house.
This change in humidity from where your wooden furniture is made and stored, to it being in your customer's home, can cause the wood to suddenly crack or warp. This will cause a loss in profits as you'll have to pay the shipping costs to get the item back to you and either refund the customer or replace it.
To avoid this, you need to learn about the normal humidity ranges inside most houses and ensure your workshop and storage environments have matching humidity.
You can buy a humidity meter and you may need a humidifier to help control the levels. The humidity in a garden shed is very different to the humidity in a house, and it changes considerably through the seasons.
Many professional workshops will have controlled environments when it comes to things like temperature and humidity to prevent their wood from cracking and splitting in a home environment.
Pros of starting a woodworking business from home
There are a lot of things to take into consideration to decide if your home is the right location for your woodworking business before getting started, but if you feel it's right then there are so many advantages to running this type of business from home.
Let's look at why you might decide this is right for you and the benefits if you can run this business from home without causing a nuisance to neighbours!
No need to hire a workshop

Flexibility

Working from home

No commute

Lower costs equal more profit
Startup costs can be much lower than hiring a workshop
Costs might be lower than a workshop, even if you have to build a workshop space from scratch. When you factor in the cost of renting a workshop and all the associated costs for a year or two, it could cover the cost of you building your own. Renting units can be quite expensive and cheaper ones can be hard to come by. If you're going to be in it for the long haul, then your own premises can be more cost-effective.
Working on your own premises offers more flexibility
It's also flexible working at home and on your own premises. If it doesn't work out then you are not tied into a long contract. If you hire a workshop or business unit on an industrial estate, then you might be tied into a minimum contract of 12 months, even if the business doesn't work out. Or you might have to give a few weeks or months notice if you want to stop hiring the unit.
Working at your own home means you can choose your working hours and won't be restricted by days or hours that an industrial park might be open. You also won't feel like your losing out on money if you take time away from your business. If you take a two week vacation, for example, you'd still have to pay rent for a unit and this could feel like lost money.
View this post on Instagram
Working from home has its benefits
Everyone likes to work from home nowadays, it's just so much more convenient when its possible! You can be available at home for deliveries during the day, wear what you like to work (within reason if you're working with tools and splinered wood!) and be available for childcare (again, within reason!).
If you have older children who can entertain themselves, then you can be working in your workshop while they are at home. This can save on childcare costs for older children who need your presence, but don't need you to be watching them all day long if they're older juniors or at senior school.
You also have all your own comforts at home such as a nice bathroom and kitchen! No need to share with a bunch of people on an industrial estate if there's shared facilities.
No commute
Another major benefit for anyone who world from home is the lack of commute. This saves on costs and also saves time each day. This time can be better spent on growing the business, or more time with your family.
Lower costs mean more profit
By saving all this money on rent and commuting costs, you can invest it into your business to help it grow faster in the beginning. Or you can enjoy the larger profits and make more money compared to renting a unit in the early days.
Conclusion: ​​Is starting a woodworking business from home a good idea?
It mainly depends on the location of your proposed workshop and how far this is from neighbours so it won't cause a nuisance with noise pollution. If you have a suitable space then yes, starting a woodworking business from home is a good idea for those who have the skills and the resources to do so.
Just think about scalability as your business will hopefully grow and whether you'll have enough space going forward. Starting at home can be a good idea, but you may need to eventually rent a large unit if your business is successful and you want to increase turnover.
If you love working with your hands and have always wanted to start your own business, this might be the perfect opportunity for you!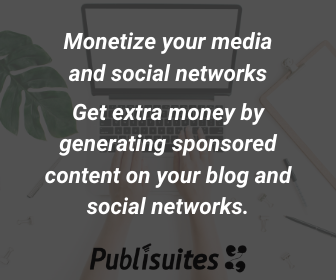 Want to make some extra cash?
Find loads of ways to make extra money at home on my blog, as well as my favourite side hustle in my matched betting blog.
To get started, you can make money online with 60 methods I've tried and tested.
Just need £1000? Here's how to make £1000 in one month at home.
Short on time? These methods can make money in one hour.
Subscribe to our newsletter for the best free money offers, money-making and money-saving tips we discover!