How to stop overspending at Christmas
Posted on
If we're guilty of overspending only at one time each year, then this has to be over the Christmas period and holidays. It's a time we allow ourselves to overindulge and overspend without the usual guilt. However, this can cause some people to rely on credit and wind up in debt. It can also have other consequences such as being bad for the environment through promoting consumerism and ultimately causing a bunch of goods to be produced that people might not even want. How many times have you received a present you didn't want or like? Exactly.
If you're guilty of overspending at Christmas and want to rein it in, read on for lots of tips to have a less expensive Christmas this year.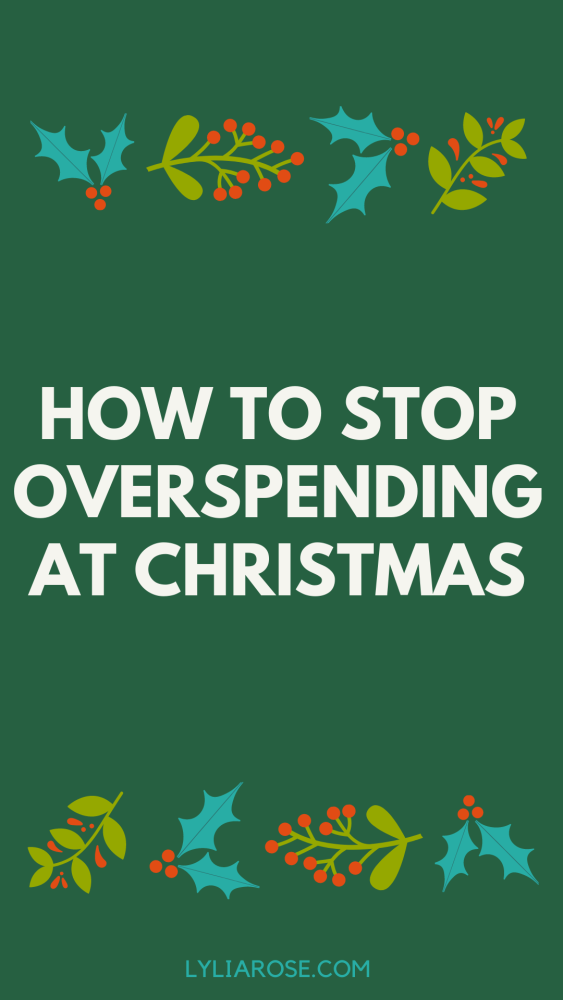 Use the four gift rule to spend less on presents for those close to you
One in four parents in Northern Ireland are set to spend more than £300 per child on Christmas presents this year and I expect it's similar all over the UK and beyond. If you usually go overboard buying Christmas gifts for your children it might be time to curb this habit and buy something smaller, but more meaningful instead. To keep presents to a minimum for our children we use the four gift rule, albeit slightly amended. We stick to four categories and a modest budget. The categories we use are 'something you want, something you need, something to eat, something to read'. We then buy one or two items from each category, depending on how expensive the gifts are. The children love picking something from each category and get a good variety of presents including some useful items and educational items like books.
Skip presents altogether
My husband and I have never actually bought each other Christmas gifts or birthday gifts. We prefer to have a day out together for our birthdays and go for a nice meal. For Christmas, we enjoy giving the children gifts and having a family day at home with a delicious roast meal. That's enough and we don't need to make Christmas cost more by buying each other gifts!
Only buy presents for adults
Whilst not buying for your other half might not suit everyone, many people do choose to skip buying adult gifts and focus on children instead. This is particularly useful if you have lots of family and friends with children and your Christmas present buying list is growing each year. Check out my other tips on how to save money on Christmas presents.
Secret Santa isn't just for work
Many people are familiar with Secret Santa at work, but it doesn't have to just be a tradition with your colleagues. Instead, bring it home too and suggest a Secret Santa between the adults in your family with a maximum spend that everyone can comfortably afford.
Donate to charity instead
If you usually go over your present allowance when shopping for family and friends and want to stick to your budget, then how about a charity gift instead? You can choose a charity gift for the amount you'd usually spend and donate to a charity on behalf of the recipient.
Click here to choose food for a family in need, clean water or seeds to help poor communities grow their own food.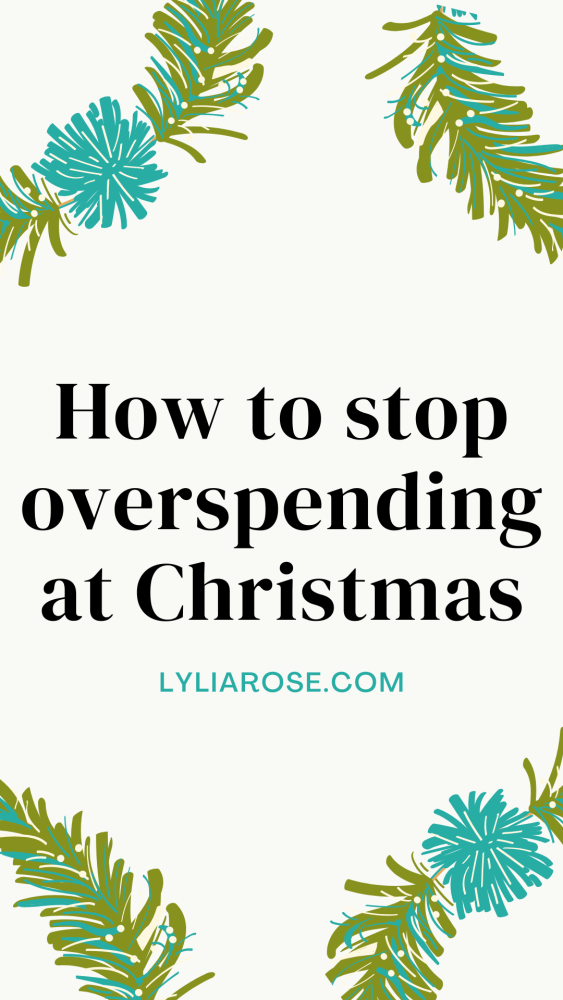 Split Christmas lunch
If the bills are stacking up and you are hosting Christmas lunch at yours this year, then why not ask everyone to chip in? Or each person can be designated a part of the meal to bring themselves so everyone shares the cost and effort. Give each person one of the following: starters, drinks, snacks, main meal, sides, desserts. It can be controversial to ask people to pay for Christmas lunch if you're hosting, but I'm sure if you explain you'd love to have everyone over for Christmas, but money is tight, so can people please be responsible for one meal. If they are close family and friends then I'm sure they'll be delighted.
Think carefully about your decorations
As the shops begin to fill with their amazing Christmas displays and gorgeous decorations, it can be so tempting to throw out all your old decorations and have a completely new theme this year, but think before you do. Not only is this so bad for your wallet, but for the environment too. Of course, you should never just throw out, but donate or sell instead. A nicer idea is to have a family Christmas tree tradition where you can choose just one or two new ornaments each year. We have decided on a white theme for our Christmas tree in recent years and now every year the children can pick a new white hanging tree decoration each year for the tree. There's still the excitement of getting some new decorations, but without going overboard every year!
The same goes with Christmas lights both indoors and out. Opt for a selection of lights for outside the home that is timeless and can be used year after year. You can even choose pretty outdoor fairy lights and solar lights that can be used for the rest of the year, and not just Christmas.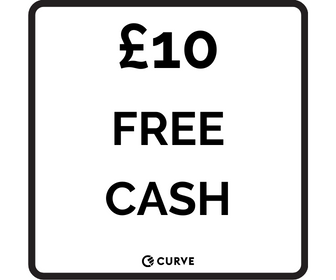 Shop preloved
This goes for Christmas lights, decorations and presents. There are lots of existing products out there that are perfect for your needs. Find them on eBay and in local charity shops. A few years back my daughter wanted some learning books for Christmas. I was able to buy several Usborne books secondhand on eBay for around the same price as just one or two would have cost new. Shopping preloved may mean you can get much more out of your Christmas budget.
Make extra income for Christmas
If you don't want to cut back then why not try and make some extra cash in time for Christmas? Here's a list of ways you can make £1000 in one month at home.
My blog also has lists of free money offers which you can use to add extra money to your Christmas fund.
Use cashback sites to save money on Christmas gifts, food and decor
Here's a huge list of UK cashback sites that you can use to save money on almost all of your holiday spending if you shop online.
Prefer to shop in-store? Here's a list of apps that give you money back for your receipts!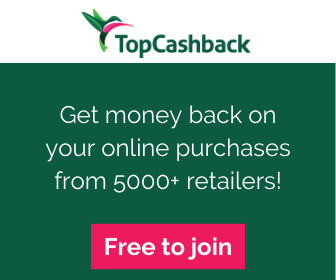 Host one big Christmas gathering
If you usually spend the Christmas holidays travelling here, there and everywhere seeing different family members and friends, the cost of travel and accommodation can quickly add up. Why not host a Christmas party at yours instead and invite everyone you normally see? The cost of food and drink and activities could actually work out better value than paying for all the travel and accommodation if you usually travel far.
Have a virtual Christmas gathering
Save money on travel and/or entertainment costs by seeing your family and friends virtually! Have a big virtual Christmas by arranging a group video call for those who live far away.
Track your spending
Set yourself a budget for Christmas and stick to it. This may be an overall budget, or you may break it down into categories such as gifts, food, entertainment and decor. Keep a spreadsheet or note on your smartphone that you can access on the go as you buy things to do with Christmas. Note what you have bought and deduct it from the overall budget so you can easily see how much you have left / how much you have spent so far.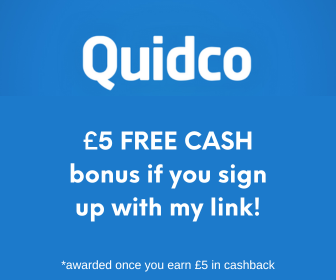 Plan ahead
A great way to stop overspending and get the most for your money is to plan ahead. Create a list of those you will buy for at the start of the year and buy presents throughout the year. This will spread the cost and you can also take advantage of all the various sales throughout the year to get the best prices.
Use voucher codes
Never shop online without checking for cashback as mentioned above, but also for voucher codes. Sometimes a voucher code can save more money than the cashback (and vice-versa!). The cashback sites sometimes have their own voucher codes, so you can effectively get a double discount, so check for these too. There are lots of browser extensions like Pouch, Honey and TopCashback that will save you money when shopping online.
Here's a huge list of voucher codes to inspire your gift shopping and save you money!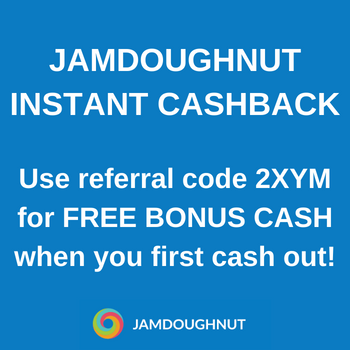 Final word
There are so many ways you can prevent overspending at Christmas and save money on your purchases. The key is to really set yourself a budget, stick to it, plan ahead and get your family and friends on board with any cost-spreading techniques you'd like to implement this Christmas.
Christmas is a time of year where we overindulge and overspend. But it doesn't have to be this way. If you follow these tips, you can keep your spending on the right track.