Make Your Own SUPER Muesli
Posted on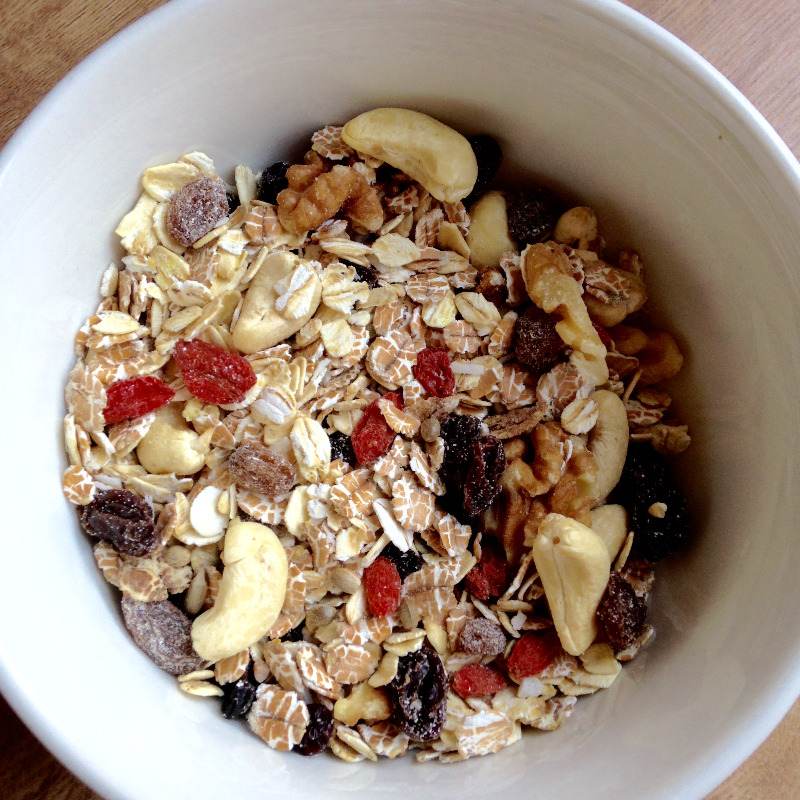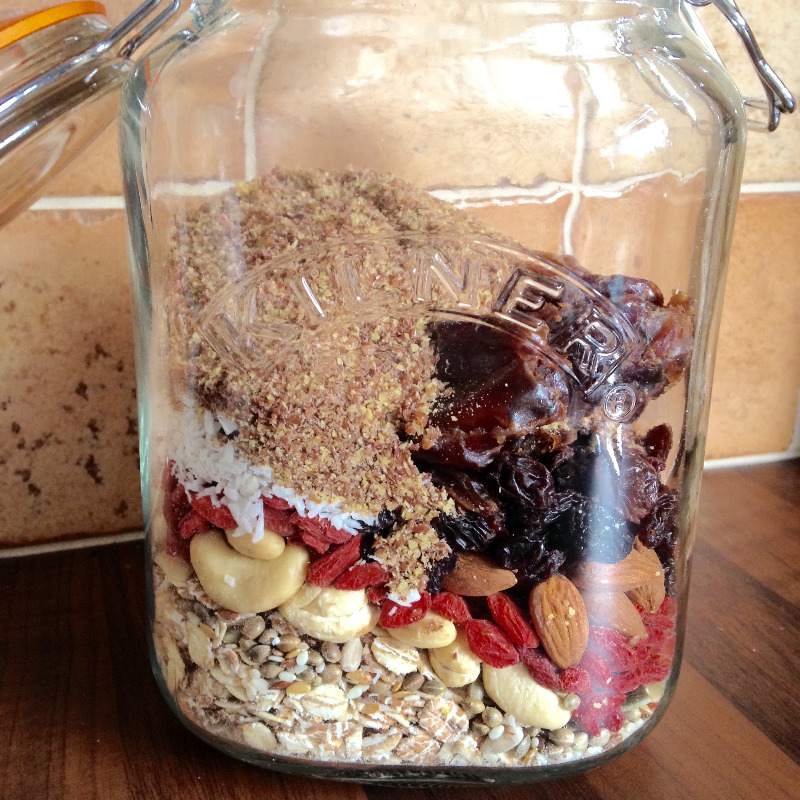 DIY Super Muesli
I start my day nearly every morning with some delicious homemade(ish) 'super' muesli. 'Super' because it's packed full of nutritious energising ingredients including superfoods.
I haven't yet found my perfect shop bought muesli. Many have added sugars or aren't that tasty. I decided a while back to buy a basic muesli (oats, a few dates and raisins) - the cheapest organic version which had no added nasties or sugar and add my own ingredients.
I fill a big Kilner jar with the muesli plus goji berries, coconut, almonds, cashews, Brazil nuts, dates, raisins, milled flaxseed, pumpkin seeds, hemp seeds & white mulberries. Then just twist and shake it all together! You really can add any fruit and nuts you like. Mine will vary depending on what I have in the cupboard!
It is SO delicious! A real mix of goodness. I use Rude Health almond, oat or coconut drink as my 'milk' which makes it even more amazing. I look forward to my yummy cereal as I get ready in the morning. It really is worth getting out of bed for!