Blogging tips, opinions & life as a full-time blogger
Handpicked articles from my main blog with lots of helpful blogging tips for beginner newbie bloggers and even professional bloggers like me.
I have been blogging since spring 2013 and went full-time in January 2017. I now write four blogs covering money and lifestyle, home and garden, healthy living and travel.
This page contains affiliate links and ads.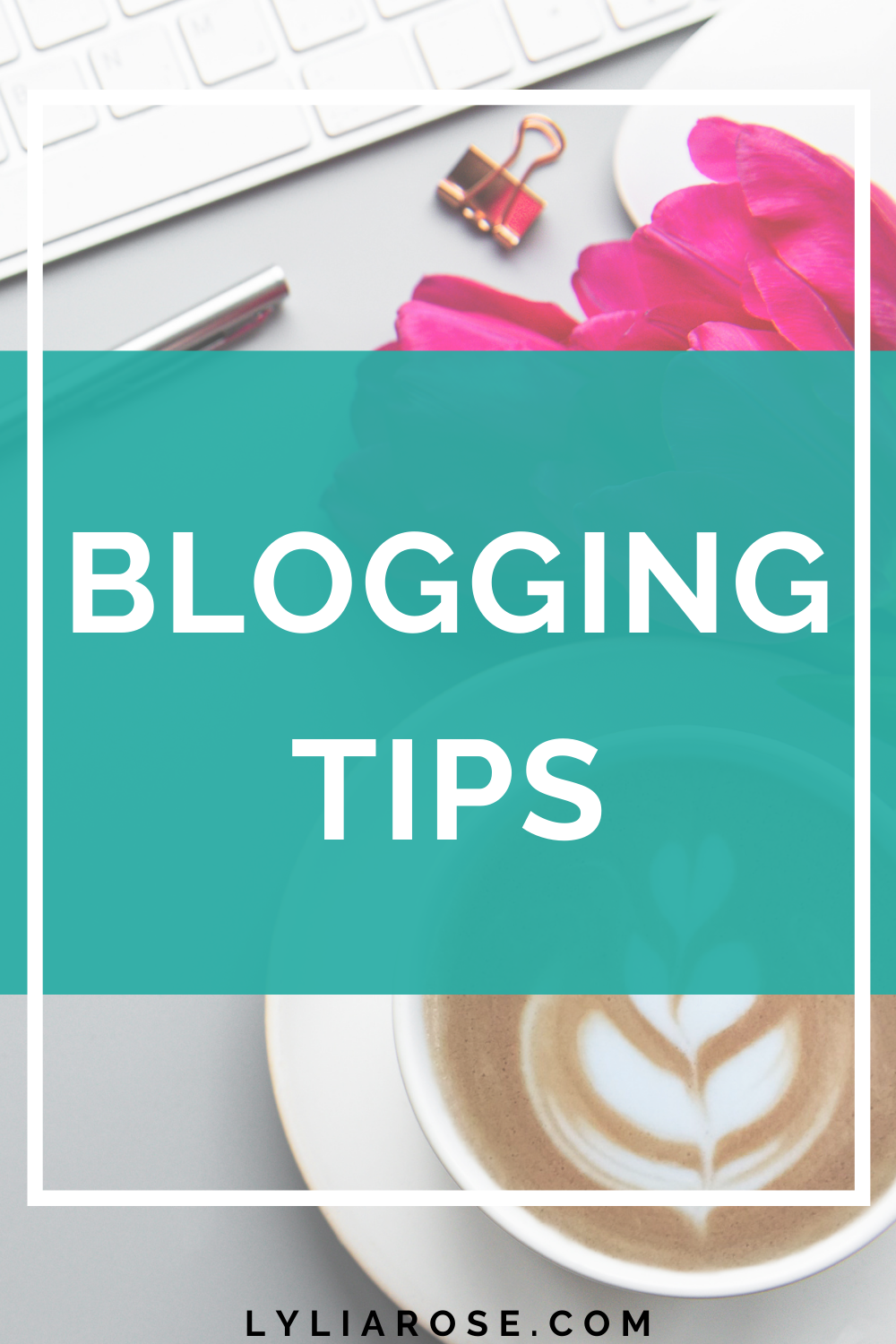 Blogging can be great fun as a hobby and personal venture, but also as a valid career choice too nowadays.
There are so many reasons to start a blog, from a business blog for more online visibility, because you love to write or to try something new. I cover lots of the reasons why blogging is so brilliant in the articles below.
People enjoy going into blogging for all sorts of reasons, whether to write a personal diary, document a hobby, to research and learn more about a topic whilst writing about it, or even with a business mind-set to turn it into a career.
Below you will find blogging tips to inspire and improve your blog. If you're looking for tips on blogging as an income source then pop over to my make money blogging section.
Check out this huge list of websites to find paid blogging opportunities for your blog and find a handy blogging resources page here.
You'll find every blogging related blog post I have in my blog's blogging category.
Being someone who uses two platforms to blog, I definitely advise using WordPress as the platform for your blog. You can click the ad to the left for a credit when you choose a paid plan. I started all my WordPress blogs on the personal plan for £36 per year and upgraded as I needed to. Many people choose to go self-hosted, but this can be something for a later date if you're brand new to blogging.
If you have no money to spend then you can choose a free WordPress blog meaning you won't own your own domain and will have wordpress.com at the end of your web address. It's a great way to get a feel for blogging without spending any money at first to see if it's for you, and you can upgrade to paid options at a later date if you want to. If you want to monetize your blog then you'll definitely need to upgrade when ready.
For reference, this blog is not on WordPress which is why it lacks so much functionality. My husband and I run four other blogs on WordPress and we love it. It's made for blogging.
When you first start blogging it can be overwhelming. There is so much to learn and so much different advice and opinions out there on how exactly you should blog and how to be a blogger. Read these articles to keep things in perspective!
How to promote your blog + build readership
Sadly it's not as easy as publishing posts and being found online, especially as a new blog. So you need to get out there and shout about your blog from the rooftops as well as learn some basic SEO (search engine optimization) so your site has a chance of being found by the right readers on Google. Here are some great ways to market your blog and source readers.
Once you've built your blog, metrics and readership, then you might be looking for ways to start making some income from your blog.
If you want to blog professionally and not just as a hobby then you'll be running your blog as a business to make money.
How to create amazing blog content
Here's how you can create blog content fast and never run out of content ideas!