Who are Nutriseed?
Posted on
I absolutely love receiving my orders from Nutriseed - boxes filled to the brim with wholesome nutritious ingredients. The type of ingredients which are ideal for smoothies, sprinkling on soups and making delicious raw energy treats. This package of wonderfulness was sent to me from a company called Nutriseed.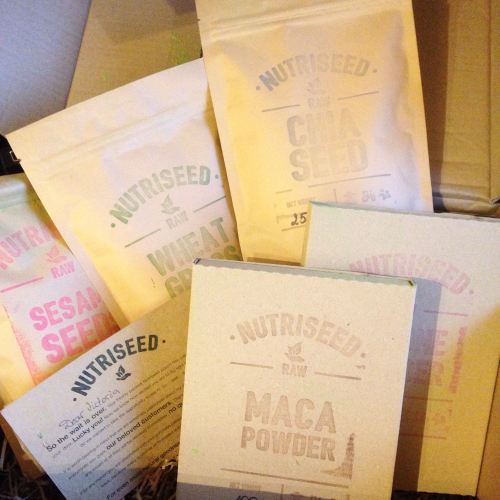 Who are Nutriseed?
Nutriseed are a young start up business who are passionate about healthy living and eating the most nutritious nature provided foods (sound like anyone else you know?!). Their website is awesome. It's basically like opening my kitchen cupboard door and seeing exactly what's in all my piled up Kilner jars!
They have the most perfect selection of superfoods and ingredients, which in my household really are cupboard staples. I chuck these things on my oat cereal in the morning (gojis, chia, flax), whizz in to smoothies (most of their ingredients), add to soup (sesame seeds), make hot drinks from (cacao), pop a few pills (spirulina ones of course)… you get the picture!
What can you make with Nutriseed products?
Just today I've made a homemade butternut squash soup and I've sprinkled some of the sesame seeds on top for extra flavour and a great nutty crunch. I've also whizzed together a banana and oat milk with half a teaspoon of maca powder for a fantastic energy boost in a tasty 'milk'shake.
It's so easy to start eating healthy with these ingredients just by adding some of them to the foods you already eat daily. There are also so many easy recipes you can whip up in no time at all such as energy balls. Just mix a handful each of oats, flaxseed, goji berries and chia seeds together with a few table spoons of nut only butter, mould into balls and voila – raw scrumptious superfood balls!
I believe there's nothing more important than what you put in (and on) your body!
Looking for ways to save money?
Check out my massive money-saving tips section and find some great deals on my voucher codes and free money pages!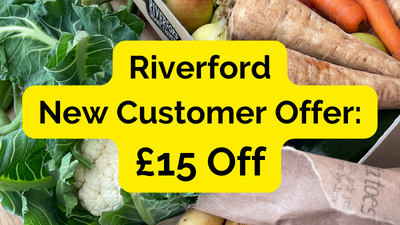 Save
Save