Smart Ways Of Preparing Your Home To Go On The Market
Posted on
If you're looking to sell your home soon, then you're not alone. Many people choose to start selling up and moving at this time of year. Spring and summer are the times that your home is likely to sell faster as more people are looking. But the word on the street is that if a home looks better from the outside, then it will sell faster than the ones that don't look as good. So to give your home a fighting chance, it needs to be looking tip-top from the outside Here are some ways that you can get it looking its best.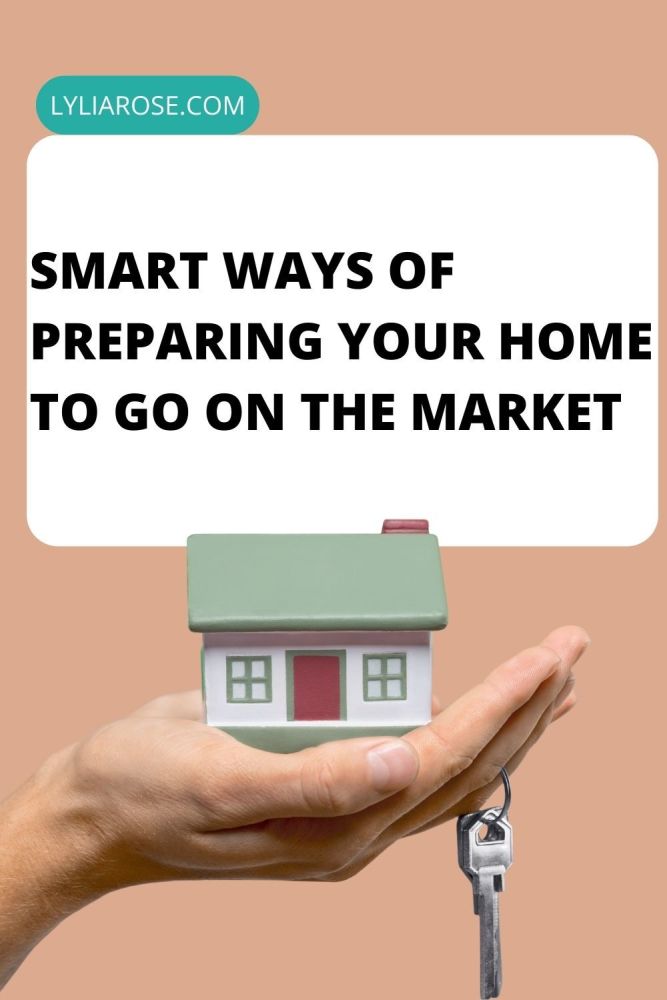 Smart ways of preparing your home to go on the market for a quick sale
It's a funny thing, but often our homes look their best when we are considering selling them. This is because we want them to create the best impression on the estate agents and potential buyers. But what does need to be done around the house if you are getting ready to sell? Here are some helpful things you can do to make your home more appealing and easier to sell.
Curb appeal
The first thing that anyone sees when visiting your home is the front garden including the fascia of the house and your garage if you have one. That is why is so essential that this is presentable and pretty. Remember that first impressions count.
To improve the look of the front of you home, make sure that the front garden is mowed, weeded and well manicured. Add a few potted plants, if you are not too green fingered for some colour.
Then take a long hard look at your drive. Is it in good condition? Does it need weeding or power washing? Potential buyers will always be looking for a reason to drive the price that you are asking down, and a driveway can be expensive to repair or re-lay. So make sure it is in tip-top shape before you start to show your home.

Lastly the look at your house. What is the front like? Are the gutters all attached and clear of blockages? If your property is rendered, is the render clean and crack free? Do you have any creeper vines over the front of the building that potential buyers might worry are affecting it structurally? Make sure to clean up the entire facade for that all-important first impressions.
Here are some things that can enhance your home's curb appeal to make it more attractive to buyers:
Big Bold House Numbers - you'd be surprised just how much of a difference this can make. No one wants the house that is notoriously hard to find. It is an easy change too; just buy a new sign.

Paint the Doors - if your front doors are looking good then it makes a big difference. So if it is a wooden door that needs a lick of paint, then look to change it as soon as you can. You could replace the whole front door if you have enough in your budget to do so.

Swap Porch Lighting - how well lit your home is at the entrance makes a difference to someone's first impression of the home. So it might be a good idea to swap out a sconce lighting fixture for a more modern pendant light, or just something bold but in keeping with your home's style and decor.

Clean Up Furniture - if you have quite a large driveway and porch area, then you might have some furniture out. A seat by the front door, for example. Over winter it might have been through it with the variety of weather that we get. So giving a clean or a jet wash is a good idea. No one wants to see it if it is starting to get covered in green moss or mould.

Spruce Up the Driveway - if you do have a drive in the lead up to your front door, then it is a good idea to give it a spruce up. Are there any tiles that are cracked or damaged? Are there weeds sprouting up through the cracks? A bit of TLC and your drive will be looking good in no time.

Clear the Side of the House - if you have a small passageway through to the back of your house, running along the side of your house, then you need to remember that people will see that when they are walking up to the front of the home. If there are any eyesores in there, then remove them or cover with something like fencing. Clear weeds and generally tidy up the area, removing kids garden toys or pet accessories.

Use Flowers - if you don't have many fresh flowers out at the front of your home, then adding some is a good idea. It softens up the look of the home and makes it look prettier. You could choose hanging baskets for by the door, or have some tall planters with small trees, to frame either side of the doorway.
Floors
Another aspect of the property that a potential customer will look for is the quality and condition of the flooring through the property. Lino is no longer acceptable. Make sure that your floors are either hardwood, laminate or carpeted. Carpets in the bathroom are a no go. They are impractical and unhygienic. A simple white tile will suffice here.
If you home is carpeted check for bald spots and marks. It is a good idea to get your carpets professionally cleaned before you start to show your home. Surprisingly a clean carpet can make the rest of the property seem cleaner and lighter, so it's worth the investment.
If there are particular places in the carpet or flooring that are worn, it may be a good idea to cover with a plain light rug.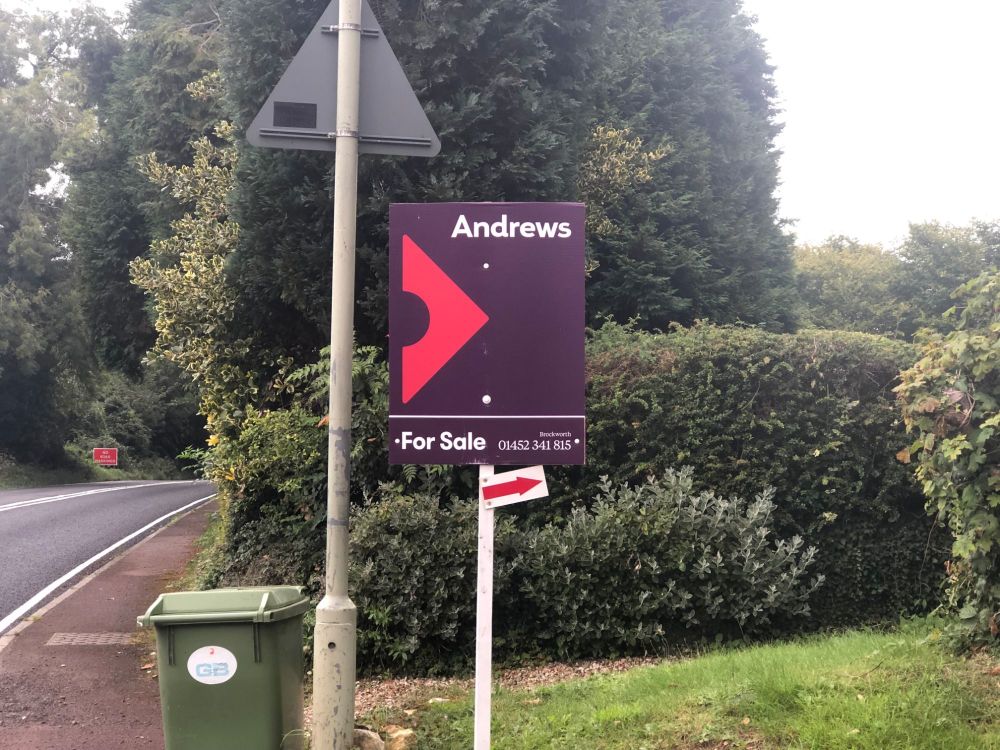 Space
On one of the key element of selling any home is that the property has the right amount of space for the buyer's requirements. That means as a seller you need to be clever with how you use and display the space that is available in your home.
Firstly, unless your home has four bedrooms or over, remodel any upstairs home office spaces as another bedroom. Potential buyers are more than capable of picturing an office in that space if they want to. More bedrooms, even smaller ones make for a higher asking price.
Secondly, keep only the minimum amount of furniture that you need in each room. Many people do appreciate ornate and decorative furniture. But unless you live in a huge space, it does nothing but clutter up a view for potential buyers. Most people want space and light for their money. So be sure to give it to them to get the best price.
Walls
Re-skimming and painting the wall isn't the biggest home renovation job to deal with when you buy a new home. But remember many potential buyers want to be able to move straight in without worrying about having to do, or pay for any home improvements.
Straight and smooth walls have a huge effect on the saleability of your property. It is so much easier for a buyer to see their choice of home decor and furnishings on a good quality blank canvas.
Repairs
Of course, any serious potential buyer will have a survey of the property done before parting with their hard earned cash. So it's worth dealing with any major repairs before it gets to this point.
For minor repairs, it is more up to the owner's diligence. Of course, anything cosmetic will affect whether your property sells or not. So leaking pipes, peeling wallpaper, or damp will all need to be sorted before you start to show people round.
Gardens
You can't always predict the type of garden that a potential buyer will want from a property. But there are some basic rules that will help you get the outside areas in tip top shape before you put your home on the market.
The first is that green grass does wonders. That right if your grass is looking patchy and dry, get some patch treatment and manage your lawn with that. The sight of a green, well manicured lawned is associated with a well kept and tidy garden that will impress your viewers.
Secondly, no matter whether you garden is modern, old fashioned or a mix of the two make sure that it is neat and tidy. No potential buyers want to see an out of control areas. It could cover all manner of sins, only to be revealed when they have brought the property and cut it back. Show them that the garden will be easy to care for by caring for it yourself.
Lastly, a little colour goes a long way, even in winter time. If you plan to sell you home in the spring, then you are lucky because they'll probably be plenty of flowers out to brighten up the outside space. However in the winter that might not be the case. If this applies to your situation, then use garden accessories like colour pots and decoration to add a bit of fun and colour to your outside space. This will help your potential buyer to envision the benefit of the garden in the summer.
Save
Save