Inspiring trends for your next home renovation
Posted on
Home renovation trends are always evolving. Homeowners are always on the lookout for new ideas and trends that will make their home look beautiful. Here are some of the most popular trends you might want to consider for your next renovation.
Renovating a property is no small task, and requires a lot of planning, designing, and costs. That is why it is important that you make the renovation worthwhile, by choosing designs that you love, and will withstand the test of time. Renovations are a great way to increase property value, use up-to-date technology to make your home more eco-friendly and save a large sum on energy costs, integrate more luxury into your space with small, but necessary updates, fix broken amenities, improve the functionality of your home with modern updates, create more space as your family or needs grow, and most of all, a renovation is an opportunity to make your property a nicer place to spend your time. Phew!
Your property is more than just a functional space to eat and sleep. It should be a space to create your own home and oasis, a place to escape, relax and unwind at the end of the workday and spend quality time with family and friends. This is why the design of your renovation plays a key role in the finished project, because every colour, feature or fitting, will contribute to the overall look, and atmosphere that is created. This has become more relevant over the last couple of years, with many people spending more time at home due to the COVID-19 pandemic, and millions choosing to continue working from home.
Whether you are thinking of renovating your current home, or a new property to sell, these latest and inspiring trends can take your property from mundane to luxury, without breaking the bank. Learn how to create a budget to renovate a property and then make some great improvements like those below.
Bathroom
Many take to their bathroom as a place for peace and relaxation, so at the top of the trends for the next year are steam showers, aromatherapy showerheads, big soaking bathtubs and bathtub trays to hold drinks, candles and books. These favourite shower panels are also a big hit with households, as they enable you to create the vibe of your desires. White-tiled panels to create a spacious oasis, waved patterns for a spa-like experience or platinum sparkles for a personalised touch. And finally in the bathroom space, are hanging plants in baskets, wall art and aromatherapy candles. These small features create a luxurious feeling to the space, while the greenery can help boost your mood, and candles invoke calm and relaxation through your senses.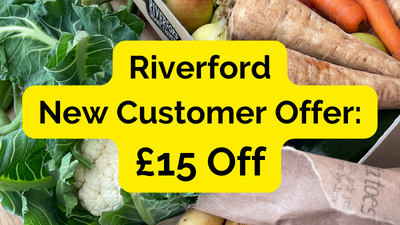 Kitchen
Kitchen trends are heading towards eco-friendly appliances, and a lot of upcycling of old appliances in unique, and innovative ways. This trend is great, especially for those looking to renovate a kitchen on a smaller budget. Head to your local car boot sale or antique shop, as future trends are all about making a warm, cosy nook of kitchen space with vintage furniture and appliances. These kinds of looks can be created by upcycling your current furniture too, by sanding down and painting or staining furniture. This means you can choose whether you want to replace and renovate just parts of your kitchen, or the whole thing. This also means you can completely personalise your kitchen, for example, paint bold colours, funky patterns, or simple pastels colours.
Whether you choose to upcycle furniture or buy it brand new, all kitchen designs are heading towards using feature walls. Some of these include bespoke storage solutions such as floating shelves filled with ornaments and pictures, while others are using kitchen utensils such as pots, pans and wooden spoons. Others have taken a unique approach and taken old kitchen appliances to create funky shapes, to add to the vintage look.
Lastly, kitchens are becoming a more open space, to eat with family and drink coffee in the morning. Many homes are knocking down walls to pantries and opening the space up more, to make room for kitchen islands (or portable islands), or getting glass doors that open into the garden space. This extends the space, with the addition of a marquee, pergola or ideally a roofed veranda so you can use it all year round.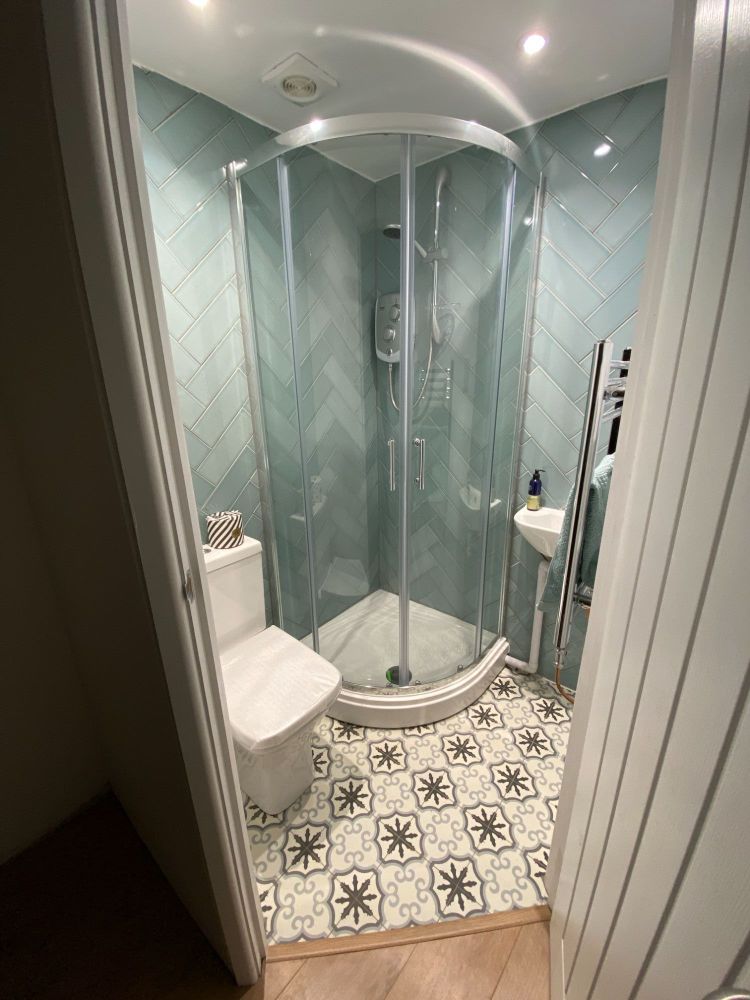 Living room
One of the biggest trends right now for living rooms is a contrast in colours, to create an interesting visual and cosy atmosphere. The most popular colour right now is green, paired with darker shades to complement it. Textures and layers are added to the walls and the space with metallic and wooden features such as lighting and wall hangings, which stand out nicely from the darker shades and creates a more rustic design. People are also adding a variety of materials around the room with blankets, sofa throws and velvet pouffes. This is a nice touch, especially during winter, to create a cosier oasis for the dark, cold nights in. Some people are even choosing to push the boat and be bold by adding random patterns and colours into the room, including pillows and big artscapes. After all the time spent at home, it appears people are looking to experiment more with contrasting designs and be more adventurous.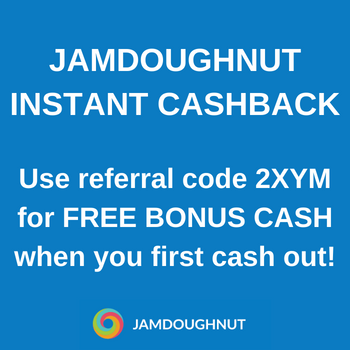 Bedroom
While neutral tones were huge last year in the bedroom, it appears society is now moving towards more bold choices, just like in the living room. People are getting creative with their storage space with bespoke fittings, (or creating their own) to be able to keep the space clear from physical clutter as well as creating a unique space to make more daring choices with decor. Statement wallpaper with flamboyant patterns, colourful bedding and fabrics and even large murals on the walls. This is the year of going all out, and injecting your style and personality in your renovations, design and decorating. The majority of colours that are being used right now in the bedroom are mustard yellows, bold blues, oranges and dark greens. Alongside these bold colours and patterns, are lots of plants, whether it is an item with foliage print, or you purchase real house plants, bringing some nature into your bedroom is a must.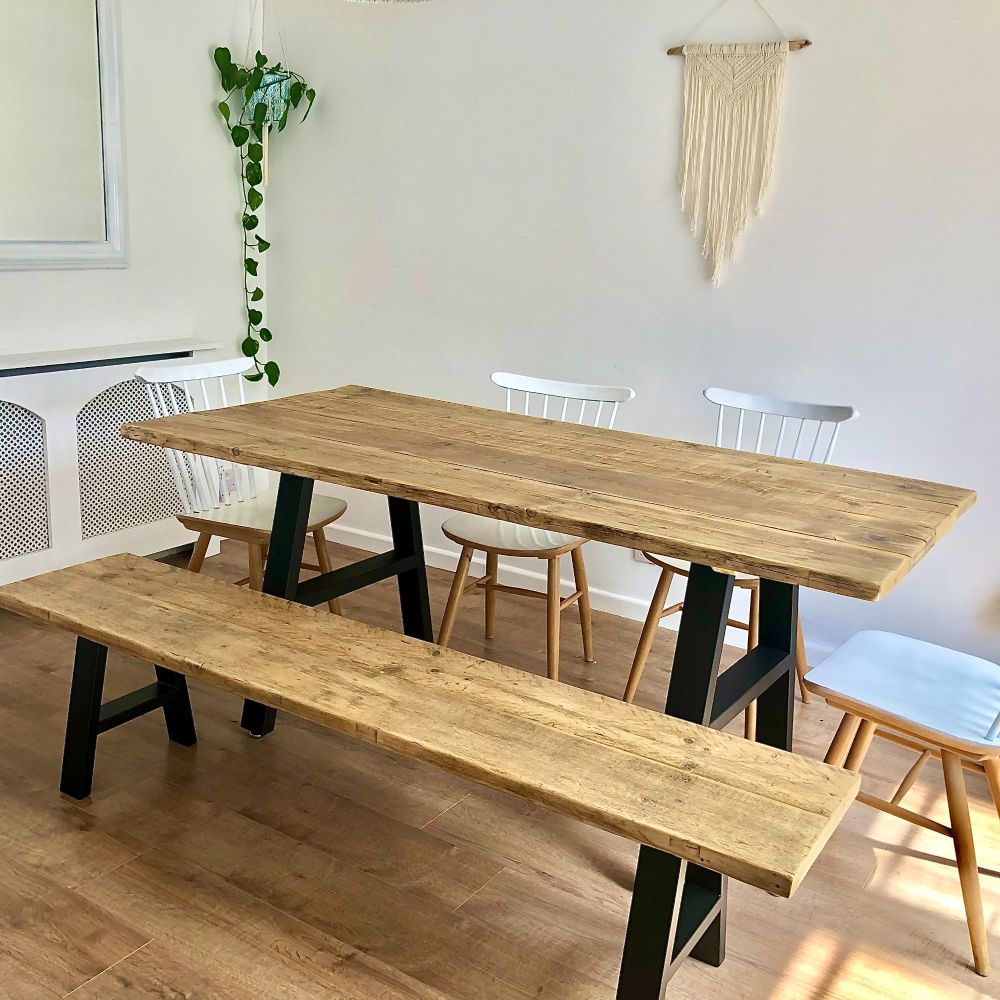 Garage/Loft
Converting any spare, or unused space you have in your home is a great way to extend your living space, as well as increase the value of your property if you are looking to sell shortly. This space is usually a loft or a garage, that collects cobwebs and all your unwanted items that you intend to throw away. Instead, include this space in your renovation, and turn it into anything that would suit you. The most popular conversions this year have been into a home office, as more people are working from home, a bedroom as it is becoming more common for families to live longer together, as well as a home gym.
It doesn't take a lot to convert an old garage or loft, or cost as much as you may think. You can completely transform your home on a small budget, as long as you have the right drive and mindset. Most internal conversions do not require additional planning permission, but it is always worth checking first. You will likely need buildings regulations to sign off the completed work. Review the space for its structure, height, and space, to ensure it is suitable for the intended use. Most structures will require a little support, new flooring, insulation and some windows to let in natural light. Then you have a base that you can personalise however you wish to. The most common trend for conversions is to keep it plain, white and simple, to help create the illusion of a bigger, cleaner space.
Personalise your space
The recent trends for home renovations are all centred around personalisation. These last couple of years has found society spending more time at home, which has given people more time to ponder over their current decor and home improvement ideas, but also follow their desires and create a space that is completely personalised to them, with a range of different styles and colours that complement each other.