Ways you may be wasting money without even realising it *
Posted on
Do you regularly check your finances and expenditure?
Do you know where every last penny is going? Where you can make cut backs?
If you want to start saving more and spending less, here are a few ways you could be wasting more money than you realise.
Stop doing these and have more money in your bank account in no time.
Stop wasting money on these things + start saving today!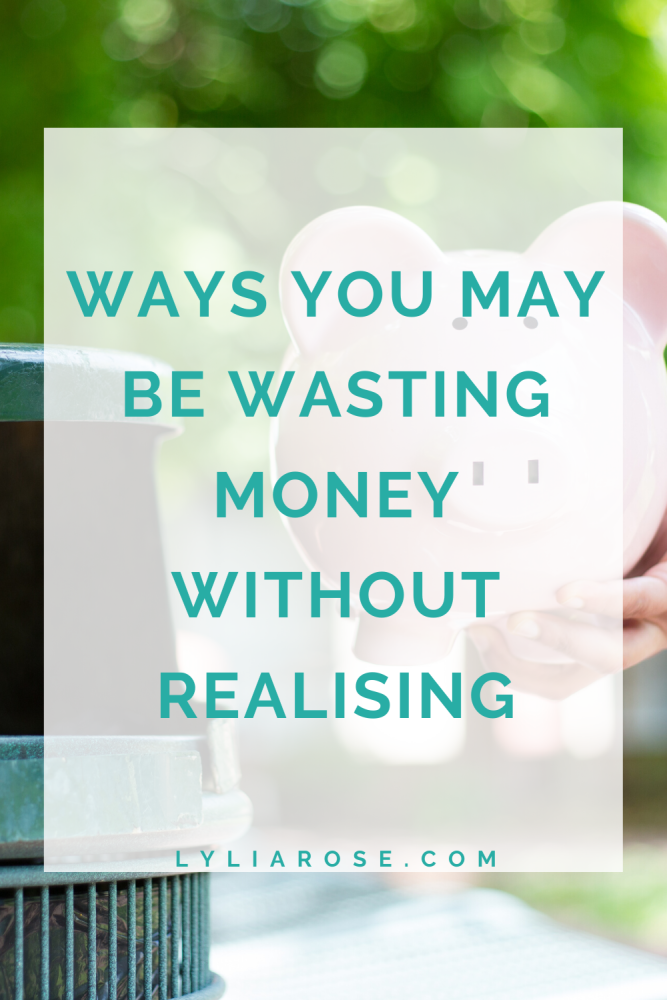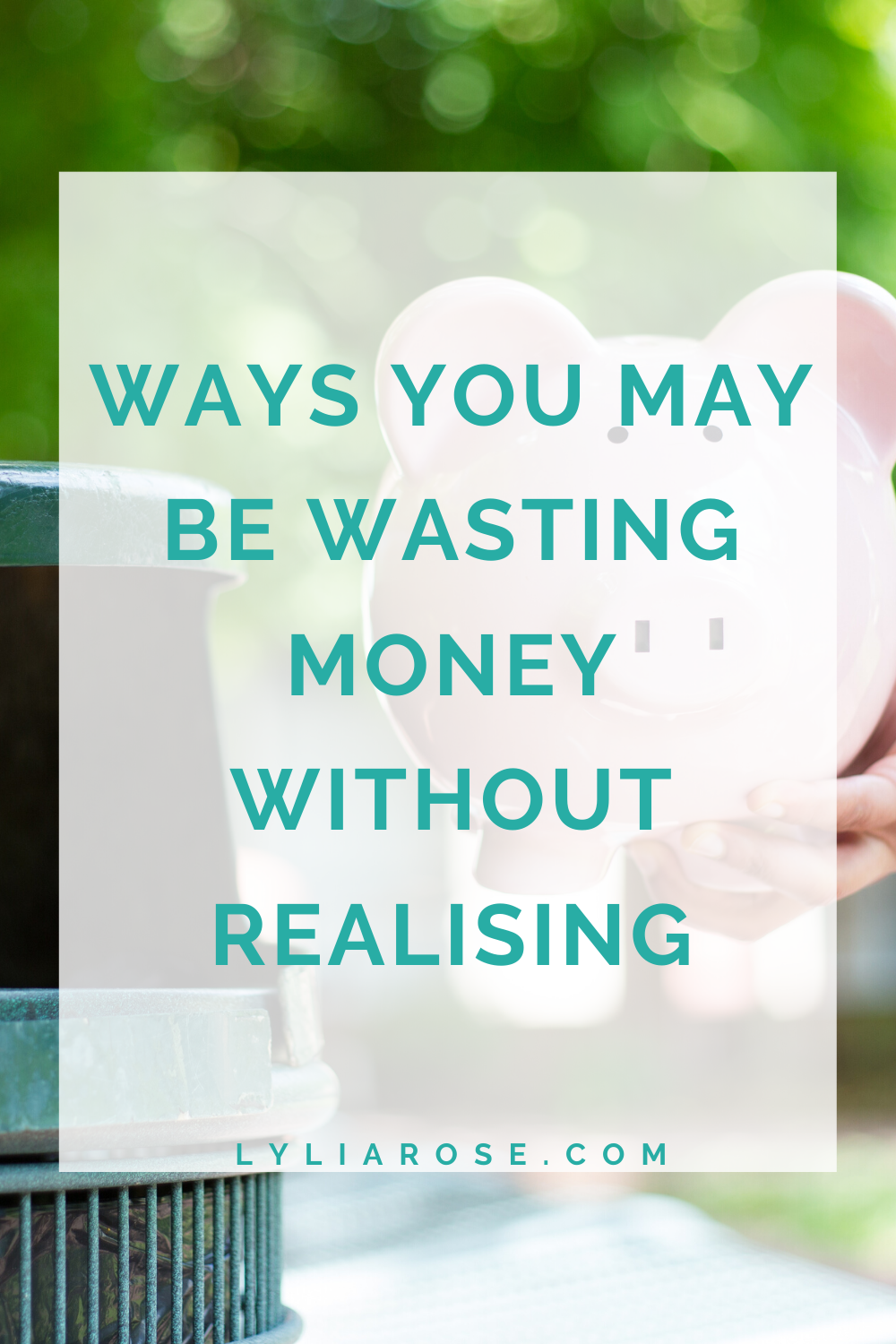 Are you guilty of wasting money without realising it? I am. There are several ways I waste a few pence or pounds here and there. It's time to take stock and start saving money instead!
Here are ways I've been guilty of wasting money and you may be too.
Regular supermarket trips
If you find yourself going to the supermarket every day, or even every other day, perhaps re-evaluate what you are buying and spending. Try to do a weekly shop instead and buy long shelf life goods in bulk. These work out cheaper per item, saving money in the long run. More visits to the supermarket equals more temptation to grab unnecessary items.
Gym memberships
I'd love to see some figures on how many people buy a year's gym membership contract and then never use it. Ben told me before we got together he joined a gym for £40 a month. It was a one year contract. He went swimming twice. That's £240 per swim!
If you want to join a gym, shop around for a cheap membership with no contract and the option to cancel whenever you want. Only sign up for an expensive contract for one year if you are 100% sure you are going to make the most of it. Why not save all your 'gym money' and instead make use of a local park or street running?
Heating an empty home
Is your central heating on a timer? Do you remember to switch it off when you go out for the day, evening or even weekend? I'm terrible at remembering to do this! Heating an empty house is a big waste of money and resources. Luckily many energy companies are making it easier than ever to control heating and devices within the home remotely. Smart devices and apps mean switching heating on and off whilst on the go is now possible. You just have to remember to do it.
Credit card interest
Do you regularly use a credit card? Are you paying interest each month? You really don't need to be. There are so many incredible credit card offers with 0% on purchases and long 0% balance transfer deals. There's no need to be paying any interest on your credit card balance. Make sure you make the switch when your current interest free deal runs out.
Paying large foreign currency fees or exchange rates
Whether you're going abroad on holiday or paying some foreign contractors for work, it can pay to shop around to get the best exchange rate or foreign transaction fees for sending money abroad. When buying or paying in foreign currency, there are lots of different businesses competing for your business. Look out for exchange rate deals. If you need to send money to contractors or friends/family abroad then getting a good fee will mean more money in your pocket (or theirs). If you need to send money abroad to contractors then the best way is to pay in foreign currency. Changes in currency can have an impact on a foreign worker's net salary; therefore, you will have to fix their wages in their local currency.
PPI
Do you have a loan or credit card with insurance, or have you ever had one? I used to pay PPI on a loan because I thought I had to have it at the time I took it out. A few years later I managed to get all the PPI payments back from the bank and had a nice lump sum of around £500 back in my account. I've known others to get a lot more. It's really easy to make a PPI claim nowadays and stop wasting money if you don't need this cover.
Want to save more money or get free money?
Check out my massive money-saving tips section and find some great deals on my voucher codes and how to get free money UK pages!
Learn how to get free food and heavily discounted food.
Check out my list of UK apps that turn receipts into cash and also this list of UK cashback sites to maximise your free cashback and savings.
Find free cryptocurrency offers here and free shares offers here!
Want to manage your finances better?
Save
Save