Decorate your home office for fresh blogs and inspiration
Posted on
If you work from a home office, you'll understand the importance of your environment and how they can affect your thoughts and level of creativity and inspiration. Therefore, it might be time to spruce up your home office environment so that your blog posts and work will get a new lease of life. Considering how you utilise the space in the room and on your desk, and how you hope to feel when you're in there, will help you decide on where to focus your efforts. The following are some tips and ideas for those who want a little inspiration to help update a tired and uninspiring office.
Colour and space
However big or small your office is you'll want to focus on your headspace and how easy it is to relax and work from home in the interior. Light hues and pale colours on the walls and ceiling will instantly freshen up an environment, so it might be worth getting your paint brush and rollers out to cover any old, tired, and dull areas of the room.
Your main focal point will be your desk; if you write, blog, and work from home, this will be the area you look at and use the most throughout your day. Therefore, you'll need to ensure you have a surface with enough space and plenty of room for your computer, stationery, and a cup of tea (or two). For health, look into a Flexispot standing desk.
If you have a plethora of books, magazines, and accessories you'll need to add some clever storage solutions and keep the colours as light as possible to promote calmness and space. Clean, smooth lines and calm colours on your bookcases and desk will allow you to store and display a variety of items without it looking untidy or cluttered, so bear that in mind when you're furniture shopping.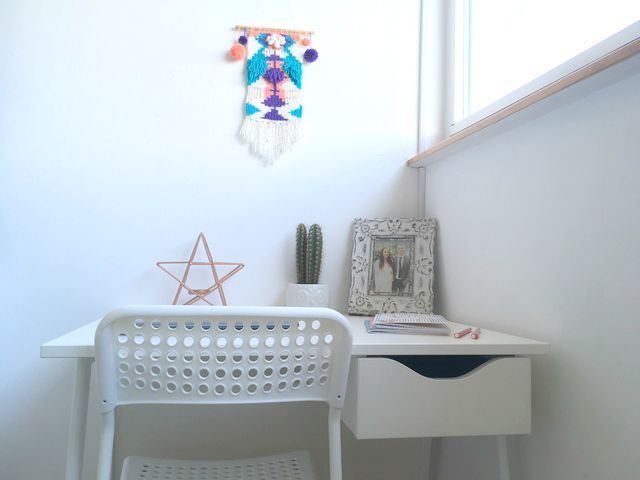 Character and details
Now that the basis of your room is sorted out you can focus on the design details and sentimental accessories that will bring your personality into the space (not to mention making it Instagram and Pinterest worthy!)
Family photos and your kid's artwork are the perfect way to decorate the wall and are great for popping into frames beside your laptop on your desk. Details like vintage lamps and wall lights with Edison bulbs will make more characterful additions to the office, especially if you live in a period property. Have a little fun with details like lampshades, chair cushions, and rugs; these are the perfect chance to add a vibrant pattern and some bright hues to the room which isn't as permanent as your paint or large furniture choices.
House plants will help to freshen a stuffy and dull space and will bring the outside into the room when you're working. Flowers and foliage are also a great excuse to invest in some plant pots or window boxes; an extra chance to add colour, character and personal style to your interior. When it comes to your notebooks and stationery why not treat yourself to some items that match the theme of the room; this will help to tie the space together, and you'll be ready to type feeling refreshed and inspired.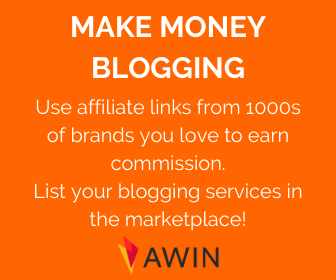 Want to make more money from home, online or need a side hustle?
Find loads of ways to make extra money at home on my blog, as well as my favourite side hustle in my matched betting blog!
To get started, here are 60 ways to make money at home that I've tried and tested. Follow these steps to make £1000 in one month at home. Or, if you're short on time, try these methods to make money in one hour.
Save