5 options to keep fit as a parent (whatever your circumstances)
Posted on
It's no surprise that becoming a parent takes up a lot of time and doesn't provide the flexibility you once had to partake in exercise. However, it's a common misconception that parents are too busy to exercise or don't have the time. It's entirely possible for anyone, whatever their circumstances, to squeeze 10-15 minutes of exercise into each day as a bare minimum. Plus this can easily be done with the children if need be and there are plenty of affordable options, some are even free.
Here are 5 ways you can keep fit (and squeeze it in around the children):
Personal trainer
If you're not so great at motivating yourself or you need some guidance, have you considered a personal trainer? You can easily find a personal trainer online and many now offer remote personal training if you can't meet them in person. You can receive a personalised meal and exercise plan to fit around your family commitments with specialised online assistance to meet your needs.
Online videos
If you find it hard to get out of the house, then exercise at home. If you have plenty of room you can invest in a treadmill or cross-trainer. If you're lacking in space give some online exercise videos a whirl! Only got 10 minutes? Search 10 minute workout and see what you find. Are the kids always under your feet and making it seem impossible? Try getting up 10 minutes before them or do it once they're in bed. To help you destress at the same time, try a yoga video.
Exercise with the kids for free
Try keeping fit with the children if it's almost impossible to exercise alone. If you're home alone with a baby or a toddler, pop them in the pram, throw on your trainers and go for a power walk! Are your older children quite content playing in the park by themselves? Take the opportunity to run laps around the park whilst they're happy playing together or make use of any adult training equipment.
My blog post 5 Fun Ways to Keep Fit with a Little One is full of ideas of how to stay active with the kids in tow.
Join a gym with a crèche
Lots of gyms now offer childcare on the premises to give parents the chance to work out kid free. Check out your local gyms and see if any have a crèche included in the membership. It's the perfect win-win situation. Your kids get lots of attention and to play for a while, whilst you get to work out in peace! Some exercise classes include the children, or babies, so see what your local area has to offer for mums looking to keep fit.
Hit the streets
If your other half works long hours, try getting up a little earlier and going for a run. Or be ready to run out the door as soon as they return. If family regularly visit, why not take advantage of the opportunity and go for a half hour run together? So long as they don't mind! If you have a three wheeler buggy with chunky wheels, they are great for jogging. If your children are older, go for a run together.
When you start to realise the options available to exercise as a parent, you'll realise there really is a way you can squeeze something into your daily routine. Just work out what is best for you, your family and your budget and start getting fit today!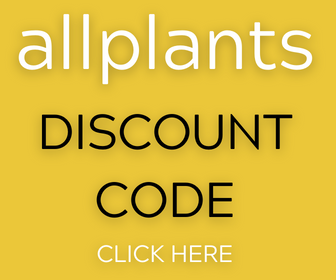 Related blog posts:
Your ultimate inspirational guide to being truly healthy - Stop focusing on weight and start focusing on health instead
Getting the Kids to Eat Healthier | Parenting Tips
Physical education is no longer physical!
Save