How I made £26000 from home in 2017
Posted on
Wowsers. What a year. 2017 was the year I decided to go full time with my blog and it was definitely the right decision. I quit my part time job in May and took the plunge into the unknown world of blogging full time. Not unknown totally as I'd been blogging for a few years already, but unknown in terms of finances. I had no idea if I could make a substantial income from blogging alone and whether I was being really silly leaving the security of a regular wage from a part time job. I waited until I'd had a full time income for 6 months from my blog only before I handed in my notice, but it was the best thing I did, so far.
I've now managed to make a full time wage from my blog alone for just over one year. Hopefully it will continue too.
In order to diversify my income I also have a few other home money making ventures. These add some variety to my day and also give me a little extra income.
| | |
| --- | --- |
| Blog - sponsored/review/giveaway/Google ads | £17,523.59 |
| Matched betting | £3,517.19 |
| Referrals | £1,268.28 |
| Personal eBay | £1,219.80 |
| LR shop sales | £1,161.23 |
| Mystery tasks | £459.80 |
| Resell | £311.71 |
| ­Top Cashback | £291.71 |
| Comp winnings | £212.50 |
| Banner Ads | £100.00 |
| Blog - for others | £50.00 |
| Tweets | £40.00 |
| TOTAL | £26,155.81 |
| Tax free: | £4,830.81 |
My grand total for 2017 was over £26000 which is amazing. This is almost my total turnover. It is actually a bit more, but this figure doesn't include my postage fees for anything I've sold in my shop or eBay, where I charged them. This is simply because I wasn't recording those on my home income spreadsheet, but don't worry they are on my mega spreadsheet which I use for my total income and expenditure to work out my tax bill. Going forward I'm going to include the total amount with postage on my monthly income reports so I can see the total turnover.
Out of this £26000 I have approximately £4000 of outgoings. These include postage costs, PayPal fees, stationery, website fees, social media fees, advertising and equipment for example.
After these I have tax and national insurance contributions. These are what I will owe for the year 2017/2018:
Income tax of 20% for earnings above £11500
£148.20 for class 2 national insurance
9% of any earnings above £8164 for class 4 national insurance
9% of any earnings above £17775 for my plan 1 student loan
10% towards my pension
Oh, and almost £5000 of this income is tax free! This is from cashback, matched betting and personal eBay sales, so no tax on any of these. Matched betting is technically gambling, even though it isn't if you do the method correctly, so any winnings are not taxed.
I'm no expert on all of this, so do your own research if you're self-employed to find what you'll owe each year. I have formulas on my spreadsheet working it all out for me so I can save the exact amounts each year. The government websites are a really useful resource for the self-employed and they even have a handy online chat system if you have any queries. Their guides are mostly self-explanatory though.
So all in all, I'm really pleased with this total. I still have a two year old who has only 21 hours of childcare a week. He's with me all day Friday and most of Monday, so I have to work around my mum duties. I'm able to drop the kids off at school and pick them up, so I squeeze my work into the days the kids are at school/childcare, evenings and weekends. I work around 30-40 hours a week at the moment, though I've never totally added it up, but I feel like I work all the time! It's probably even more than this some weeks. In-between working I'll be doing house chores or sorting the kids out, so I feel like there is never a break. Reuben will start school next year so I'll have a set 30+ hours I know I can work and I'm sure the family-work life will fall into a much better and workable balance.
I obviously work all my tax returns on the tax year April to March, but I'd been recording all of 2017 Jan to Feb as it was the year I set myself the aim of making a full time income from home and quitting my part time job. So it's great to see what I made and that I succeeded.
I do write a monthly income report and you can find the latest here: December Home Income Report
Here are my totals for 2017 and some links for further reading if you're interested in making money from these methods yourself:
Blog Income £17523.59
I am amazed at this figure and can't believe I can do what I love every day and make money. I really enjoy writing and researching topics I love, so it's the perfect job for me. This income includes Google ads too as my original spreadsheet was a total of all blog related income. Google ads only make me £60 per year though!
I charge for reviews, collaborative posts and for hosting giveaways. I put a lot of effort into my blog and value my time. It can take 2 hours to complete a review sometimes and if I wasn't being paid then I'd rather use my free time to choose what I write about or spend it with my family.
Related:
Matched betting £3,517.19
Unbelievable! Over £3000 from matched betting. Not as much as some though. I saw a blogger say she made over £100000 in a year as she hit some really big wins on the casino offers. Wow!
I mostly take part in the free bet football offers and it boosts my income by £100+ per month. Others do it full time and claim to make £1000-£2000 per month. I'd love to know their tactics!
I highly recommend using Profit Accumulator for matched betting as a beginner. They have so many guides and walk you through the whole process in the first few offers. If you are stuck you can ask a question in the forum and someone will get back to you. They also have a 30 day money back guarantee on their memberships, plus you can try the first couple of offers without even signing up to anything to see that it really does work.
Click here to try Profit Accumulator today!
Related: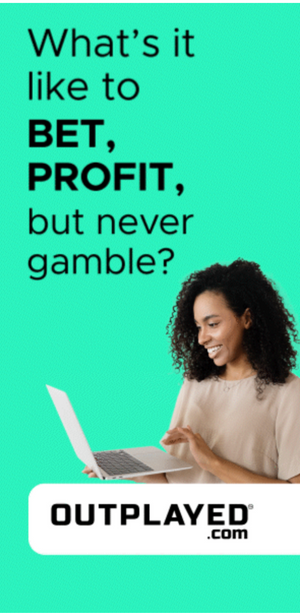 Referrals £1,268.28
I never realised I made this much from affiliate links and referrals. Around £100 per month. One thing I still need to crack is Awin, I have around £60 in payments pending and they look like a great company to use for affiliate marketing.
Sign up to Awin as a publisher here for access to 6000+ brands affiliate schemes!
Personal eBay £1,219.80
I've always been a huge fan of eBay for selling unwanted personal items and decluttering. The fees are annoying at 10%, but nearly everything I put on eventually sells.
LR shop sales £1,161.23
These are sales from my online fashion boutique. I was expecting these to be low as I no longer take part in Twitter networking hours. The 3 years previous to 2017 I was obsessed with the networking hours on Twitter and took part in up to 13 per day, sometimes doing 2 or 3 at once! I became obsessed and stressed if I missed one. It got a bit unhealthy! It's one reason I decided to shift my focus elsewhere for 2017.
I had sales daily when I did take part in all the networking though. I'd earn more than this in one month regularly, but after all the costs I'd only ever make 20% of the total sale price so though it seemed like a good amount, the outgoings were always a killer.
I still have my shop and I've spent the year cutting down my stock and selling just scarves instead.
Related:
Mystery tasks £459.80
These are tasks I complete on my phone via various apps such as Roamler, BeMyEye, Task360, Field Agent and Streetbees. Some are in stores and some can even be completed from home.
Resell £311.71
This is something I started only in October and I've only purchased around 100 items of clothing to try and resell. I'm not sure if there's much money in it, but I wanted to give it a go.
Related:
Top Cashback £291.71
I check Top Cashback for everything we buy. Here are a few things I've got it on: Formula One MOT, gift cards from Zeek, Holiday Inns booking, our First Choice holiday, Very shopping, Car insurance, comparing car insurance, eBay, photo books, supermarket shopping, Flybe flights, car hire, home insurance.
As you can see, you can earn cashback on so many different things. Not just online shopping. I even got over £2 just for doing a comparison search for car insurance. I didn't have to even buy anything.
Comp winnings £212.50
I won a competition on Awin by writing a blog post for Etsy. As well as being a great affiliate programme, they also have other incentives for bloggers too.
Banner Ads £100.00
I have the Google ads which are included in my blog total, but these banner ads were specific ads for a company which I had in my footer for two months.
Blog - for others £50.00
I wrote one blog post for a company website and I'm not sure if I'll do it again. I love being able to write in my own style on my website and exactly how I like. I felt too much pressure writing for someone else, especially when they wanted edits or it written in a certain tone that is not naturally me.
Tweets £40.00
I shared some tweets for a company and was paid by their PR agency. It's the only time I've taken part in a tweet only campaign.
That's it. A very successful 2017 for me. Fingers crossed for a successful 2018 working from home.­