Blog and home income report December 2017
Posted on
How I made over £2000 in one month working from home!
If you've been here before you'll have read the below blurb at least once already, so skip to the bottom. If you're new, you might want to read it to understand why I do what I do and how many hours I put in.
Welcome to my new MEGA monthly income reports where I share the exact amount of money I make from home each month from both my blog and other work at home ventures.
I was sharing a home income report and a separate blog income/stats report, but since last month I'm now combining the two to stop giving myself so much work to do. Plus it's so much easier to see it all in the same place.
I share these to show how much money can be made from home by a regular mum of two (ages 2 and 5) around mum duties and with some hard work and dedication. Before realising I could make money online and from home, I had little idea I could really make a full time income from my online activities. I believed my only options were to return to my previous job after my first maternity leave or to be a stay-at-home-mum with no income myself (unless I worked evenings). I had no idea there were other options available to me.
I won't lie. It's not always been an easy ride to get to this point and I also have no idea if it will continue. The lack of security is one very off putting thing for most people with being self-employed, but there are so many money making avenues nowadays I believe anyone can do it. I'm working on diversifying my income nowadays so I have more than one stream. That way, if one lets me down for a month, another should fill the void.
I aim to make £2000 per month before outgoings and obviously as much as possible over this, but it's good to have a figure to aim for. £1000 after tax is the minimum we need from me. That's a bit more than I could earn working five nights a week or about the same, depending on how many hours I worked. Only problem with working all those evenings in an employed job is I'm exhausted the next day and miss out on family time.
I gave up my last part time job in May 2017 to concentrate on earning from home and make money from blogging. Once I'd earned more than my employed wage for six months I decided it was time to chase my dreams and go for it! In my last job I worked from 5-8.30pm every evening Monday to Friday meaning I dashed out during dinner time, missing our family meals every evening, returning home after the children were in bed meaning I missed every bath time and bed time. It also left me no time to work on my own business in the evenings unless I stayed up really late and then felt tired every single day.
My role before this required me to work first thing before Ben went to work, which as you can imagine left me exhausted early evening so I often went to bed or fell asleep accidently when the kids did! Before this I also worked evenings and would work 8 nights in a row until midnight. At this point Bella was little and up early. I could never sleep until around 2am and was trying to get up around 7am, so the exhaustion soon caught up with me. Trying to find the right employed job around Ben's hours that still left us with days off together and time as a family was pretty difficult without me having to work undesirable hours.
So working for myself which has some flexibility seemed perfect to me. My original aim was to make £1000 per month from home. In my best month this year I was able to make over £3000 from home!
Reuben is now in childcare 21 hours a week. This gives me some dedicated business time without kiddies around. This helps me so much now and means I don't have to work evenings as I know I have some time in the day. It is still difficult sometimes as I really need to be working 8 hours a day to get everything done and not 5.5 which is the maximum I get Tues-Weds. On Monday's I get 2.5 hours and on Fridays I get 0 hours. Once Reuben starts school (September 2019) I'll be able to have a much more normal working week.
Though it can be stressful, it is still great and I wouldn't change it for the world. Working from home provides so much flexibility. Both the children have had chicken pox recently which meant I had 8 working days with them at home. I'm glad I don't have to miss work at a normal job for these sorts of things. If I have to, then I just have to work with them here or choose to work in the evenings instead if they're ill. I can only imagine it's a struggle for some parents to have to take time off work if they can't work from home when this happens. The only downside being no holiday pay and me taking time off means we lose money and I miss out on available work.
Blog & Home Income Report: December 2017
This is my total before any expenses, income tax, national insurance or anything else. Here's the breakdown:
| | |
| --- | --- |
| Blog - sponsored/review/giveaway | £1,372.55 |
| Referrals | £204.39 |
| Matched betting | £113.26 |
| LR shop sales | £114.98 |
| Personal eBay | £128.85 |
| Resell | £119.90 |
| Top Cashback | £15.76 |
| Mystery tasks | £2.00 |
| TOTAL | £2,071.69 |
I'm really pleased with this amount. I felt quite stressed for most of the month as I knew Christmas was looming and I'd possibly have half a month (2 weeks) of no income! Scary when you're self-employed. Half a month's pay is a quite a chunk. Luckily I've been diversifying my income and online sales were OK so they bumped up my total to my happy £2000 figure. Obviously this is before any outgoings, tax, national insurance or pension savings. So I was lucky this month to clear just over £1000 once all of that has been saved.
I did it a bit backwards this year. For the first half of the year I had all my income so we felt very flush! Then once I hit the tax and class 4 national insurance thresholds, I then started saving for it. I also don't have a pension, so half way through the year I started panicking and decided to start saving 10% for now towards it and backdate it to the start of this tax year. So at the moment almost half of my income goes towards all this.
Next year I'll have a better idea of how much tax and national insurance I'll owe and I'll spread it out over 12 months instead of around 6! I have a spreadsheet which totals the exact amount I owe, but it's going to make my head hurt to work out a formula to work it out equally over the months as I earn it, whilst it would have to also work out an income for the year based on a monthly average of what I've earned already. I'm sure a formula can be generated, but I've not looked into it or tried to get my head around it yet, so I've done it the simple way for now.
Blog Income £1372.55
If you're returning, scroll down as you'll have read this before. If you're new it's worth a read to see how much I work on my blog and how long it took me to monetize.
I charge for all blog post collaborations, even if it's a giveaway or review. Many bloggers don't charge for all these, but I put in just as much time and effort as any other blog post, so I charge.
Don't work for free! I get emails daily from companies expecting me to offer my services for free. It's taken me five years to build up my audience and it can take more than a couple of hours to write a blog post. If I accepted all these offers of work for free then I'd not make any money! I personally think it's a bit cheeky of large companies to expect access to all my hard work without putting any value on it at all. Without compensation then I'd rather just keep my blog for myself. Plus most of them are after a link and they'd be paying a SEO company for this and sometimes a lot more than they are offering bloggers directly. Plus they get evergreen advertising if the post stays on your blog forever and you continue to promote it.
It's important to note this is my full time income. I left my employed job and I work on my blog all the time. Like, ALL the time. It's my passion and my focus. I have no personal social media or any distractions. I also have no social life, or very little! I devote all my spare time to my blog and website. It's my obsession.
If I am on my phone or laptop, I am always doing something blog related. I put in 30-40 hours a week at the moment whenever I can. I sacrifice evenings with my husband to work on my website. He is now used to me not listening to him as I'm so engrossed in my laptop or phone! Once both my children are at school then I'll work out a better work routine if my blog is still making enough money. I hope to then work in the day only and have my evenings and weekends back, if possible!'
One thing I never mention is how long it took me to monetize my blog. I always get asked how long it takes and my answer is really 'how long is a piece of string?'
I didn't monetize mine for three years. It was a part of my original retail business and I never knew about making money from it. I could have made money a LOT sooner if I'd have known, but I was chasing the dream of being a shopkeeper and not a professional blogger. I didn't even know professional bloggers existed. Once I found out I changed my game plan!
That doesn't mean it would take someone else three years.
Many bloggers set up with the sole purpose of monetizing and they make money within a couple of months. I've even seen bloggers share income reports after one month!
It also depends on your dedication.
If you're going to only work 1 hour a week on your blog, you're probably not going to make money as fast as someone who works 100 hours a week.
Monetizing a blog means your blog is a business. It takes just as much hard work as running any other business.
It also depends how many opportunities you apply for and how many you get. You might need good stats to apply for some which can take a few months to build. I actively look for work EVERY SINGLE DAY. It's my job. It's my income. It's my only income, so I need the work and I need to be on it finding those opportunities.
Blogging definitely isn't for everyone and running a business all by yourself also isn't for everyone.
I do often get the impression people think I don't do very much and the money just magically rolls in, or that's what many people think of bloggers in general.
My favourite quote goes along the lines of 'entrepreneurs are the only people who work 80 hours to give up working 40'
It fits the life of a professional blogger very well too! I'm sure if I didn't have young children I'd spend double the amount of time on my business!
Referrals £204.39
Some of my referral money is from Profit Accumulator and Nutriseed - two companies I use and thoroughly recommend, so I'm more than happy to promote them to you. Plus the first is a way to make income so you'll make money from it too! I also did a little blogger outreach so this includes my referral fees for this.
I do have some money in my Awin account, over £60, but not all cleared yet. They begin to pay out as soon as £20 has cleared.
Sign up to Awin as a publisher here for access to 6000+ brands affiliate schemes!
Matched betting £113.26
Less than last month, but considering the amount of time I've spent on it in December which is not much, this is great. There weren't many offers I could take part in and I probably didn't check for at least a full week or more with all the Christmas madness.
I do pay £17.99 for the matched betting company I use to find me the offers and work out how much I need to place for each better. They're a valuable resource and I couldn't do it without them.
I made over £3000 in total matched betting in 2017, tax free too. It's a great way to make extra cash from home if you can spend a little time most days checking the offers and completing some. You'll need to be organised too and keep a record of all the offers you're completing and your profits.
I highly recommend using Profit Accumulator for matched betting as a beginner. They have so many guides and walk you through the whole process in the first few offers. If you are stuck you can ask a question in the forum and someone will get back to you. They also have a 30 day money back guarantee on their memberships, plus you can try the first couple of offers without even signing up to anything to see that it really does work.
Click here to try Profit Accumulator today!
Related:
Is matched betting a gateway to gambling and is it dirty money?
I've made £300 tax free cash from home in 2 weeks and you can too!
£753.62 Matched Betting Profit Month One (and silly mistakes)
Not sure about matched betting? Make £40ish now to see if it's for you!
Matched Betting Profit 2 Months: £1341.81
Matched betting profit after 3 months: £1706.81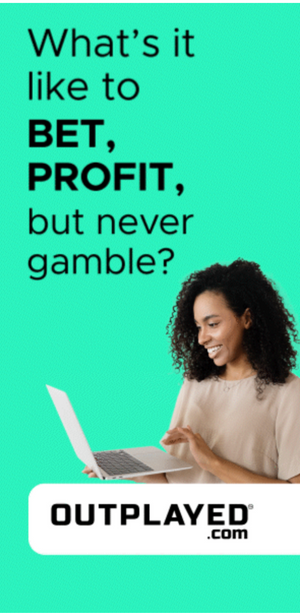 Mystery tasks £2.00
I've not been doing many lately as you'll be able to tell, but this was a Streetbees quick task at home which probably took me less than five minutes for £2.
It is possible to make a lot more. In May this year I made £235 from all my mystery shopping apps in one month!
Related:
Make money from home and online with The Money Shed
Get paid doing simple tasks from your phone with Streetbees
LR shop sales £114.98
Over £100 of sales in my online fashion boutique this month! I've been cutting down my stock and clearing lots out as I'm going to just sell scarves from now on. These are perfect for gifts, so pop over if you're shopping for her or you're a scarf lover yourself!
Related:
Things I've Learnt from Running My Own Shop Business (the things no one tells you)
Personal eBay £128.85
Decluttering and making cash as we go! I'm obsessed with wanting to live in a minimal home with only what we need. We have a bunch of stuff for sale and I constantly comb through everything especially as the children grow out of clothes and toys. This is a nice little boost to my home income each month.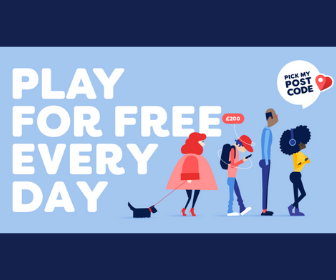 Resell £119.90
Whoop! Last month I said I'd like to make over £100 from my resell items and I did in December, just!
Related:
6 of the best places to find items to resell on eBay for a profit
Top Cashback £15.76
I love Top Cashback! I check it for everything we buy. Here are a few things I've got it on: Formula One MOT, gift cards, Holiday Inns booking, our First Choice holiday, Very shopping, Car insurance, comparing car insurance, eBay, photo books, supermarket shopping, Flybe flights, car hire, home insurance.
As you can see, you can earn cashback on so many different things. Not just online shopping. I even got over £2 just for doing a comparison search for car insurance. I didn't have to even buy anything.
In 1.5 years we've had over £600 back on our normal household shopping across mine and Ben's accounts. I don't include his totals in my blog post though.
Click to save on your online purchases
Related:
How to earn cashback on things you already buy
Today I saved BIG on my car insurance and MOT. Here's how…
Until next time!