Your checklist for a money saving DIY backyard wedding
Posted on
Planning a wedding can be costly and time-consuming. But there are ways to save money, get organised and have the event of your dreams. We've created a checklist of all the essentials you'll need to plan your backyard wedding.
Our own DIY backyard wedding
A couple of summers ago Ben and I got married, in our garden!
Well, we couldn't officially tie the knot in our garden, so we did the official nuptials at the local registry office, but we celebrated with our very own Wedfest in our backyard.
I knew I didn't want to do the whole walking down an aisle or traditional style wedding at all. The thought of people staring at me and taking photographs all day terrified me, so we decided to come up with our own wedding that suited us.
More people nowadays are choosing to DIY their weddings or come up with unique ideas.
Of course, it's fine if you have dreamt of a traditional wedding, go for it, but if you want to do something different, that's fine too.
I think your wedding day should be exactly how you want it to be and no one should feel dictated to or pressured.
Click for a sneak peek at our garden Wedfest!
We had no idea how our backyard wedding would be, but it was a great success!
All our guests said they had a brilliant time and loved how relaxed the whole day was. It was exactly how we wanted everyone to feel. No pressure to buy us gifts or to dress up if they didn't want to.
A relaxed summery wedding with good food, good entertainment and good company. That was our goal. Our garden seemed the perfect summer party venue for our wedfest!
How much did our DIY backyard wedding cost?
We spent around £2000-£2500 getting married. This is a fraction of a cost of hiring a venue and doing a more traditional wedding. The main costs were the catering, entertainment, photographer and drinks table on the Wedfest day. Then all the little bits and pieces we bought to decorate the garden, the cakes and a marquee! One big expense was the cost to get married at the registry office.
Originally we wanted to marry in Vegas, or I did, but with two small children we didn't want to leave at home, we couldn't see this happening for years. Once our family was complete with our second born, we decided to scrap the Vegas idea and get married as soon as possible. We thought about venues, but realised we had a huge back garden and plenty of room to fit our closest and dearest in. Why pay for a venue if you have the perfect one for free?
If you're planning on having a similar backyard wedding, here is a checklist of things to consider:
Number of guests
If your garden is quite small you may not be able to fit hundreds of people in. The size of your garden and space available for seating and standing is an important consideration when curating your guest list. Luckily we have a 90 foot garden which was large enough to invite all our friends and close family of approximately 80 people. Remember all these people will need to use a toilet too, so factor this in! If you don't want people traipsing through your home all day long, then a backyard wedding might not be for you. Or hire a portaloo!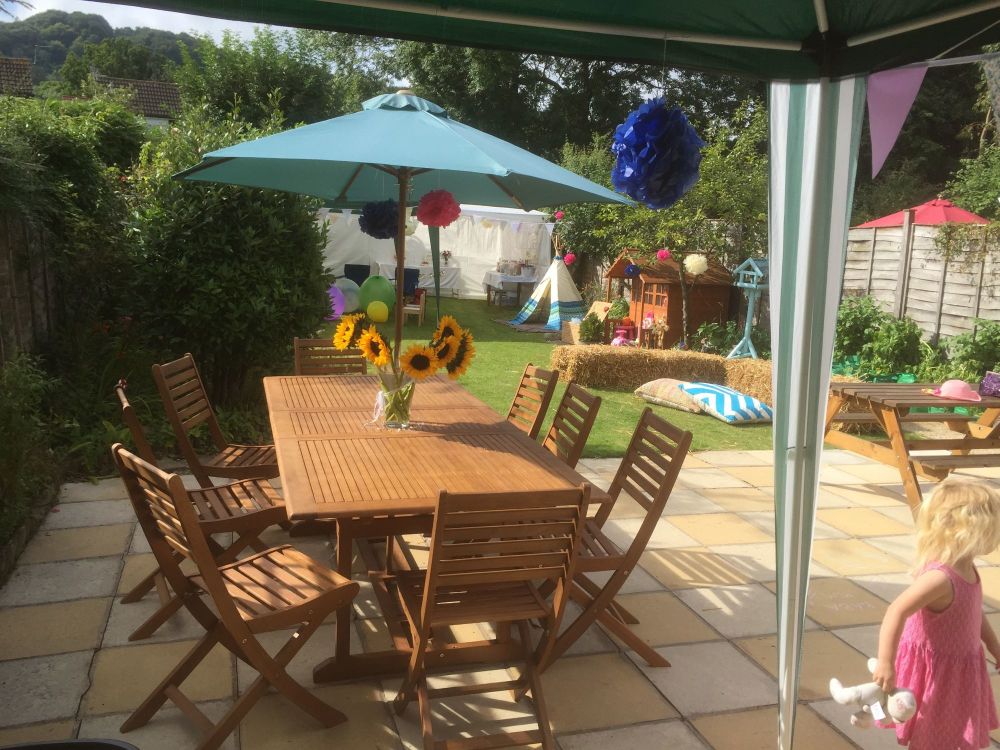 Seating
Once you've nailed your guest list, make sure you have enough seating for everyone. You may need to bring seats outdoors from the house, or even look at hiring tables and chairs for the day. To provide extra festival style seating we hired some straw bales from a local farmer for the day! They even dropped them off and collected them the next day.
Parking
Choosing your back garden as a venue means you're not going to have a large carpark available to your guests. It's only practical if you have a suitable road for them to park on by your home, or at least only a short distance away. Provide maps beforehand to let your guests know the best places to park and how to get to your home.
The weather
Unfortunately we can never guarantee sunshine in the UK, even in the depths of summer. Our Wedfest was on 22nd August and luckily we had a boiling hot day of sunshine, then it poured it down and a thunderstorm started late afternoon/early evening. Most of our friends have young children, so ours was more of a daytime affair, but do consider where all your guests will go if the heavens open. We bought a marquee for shelter/shade and we were also happy for guests to be in our home.
Photos
Though you may not be having a conventional wedding, you'll still want to capture your big day and let the memories last a lifetime. You can still hire a photographer to take wedding photos in either an organised fashion or in a storybook style. I hated photos of myself at the time and didn't want to pose, so we chose to have candid photography in a storybook format. The photographer just captured everyone naturally enjoying their day. Many photographers charge a small fortune for being at a wedding all day and taking all the usual guest photos, but we had a normal rate as it wasn't an official wedding and we didn't require them to organise our guests. Look for event photography rather than wedding photography to make a saving.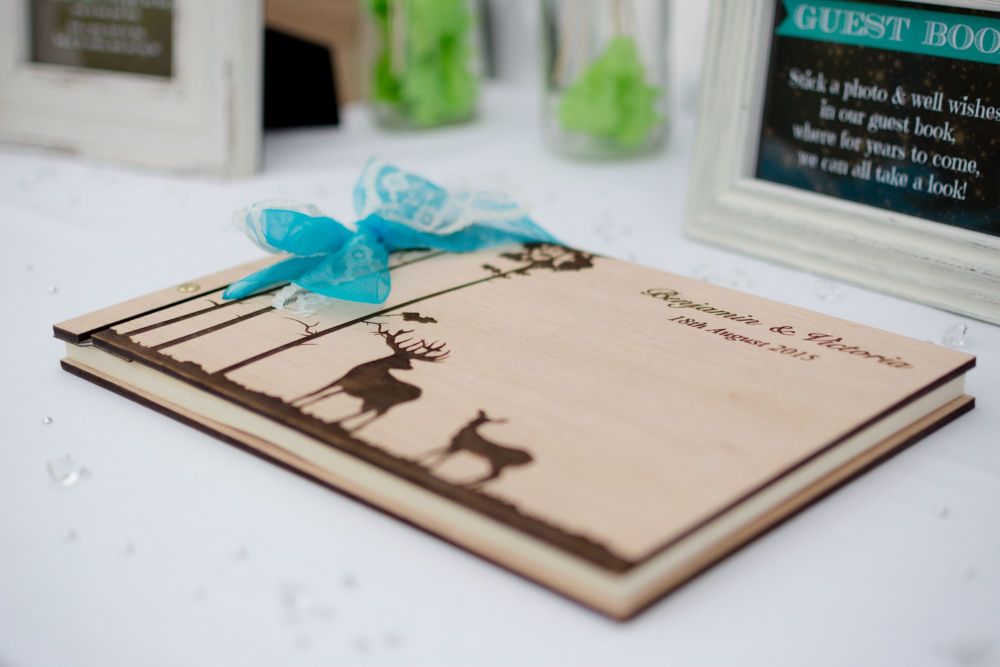 Guest book
We set up a DIY photo booth with an instant camera and props so our guests could snap themselves, keeping a memory of the day and to leave one for us. We left out a guest book with pens and sticks of glue, so our guest could stick their photos in and leave a message. Even with a backyard wedding, you can still retain some of the traditional parts of a wedding.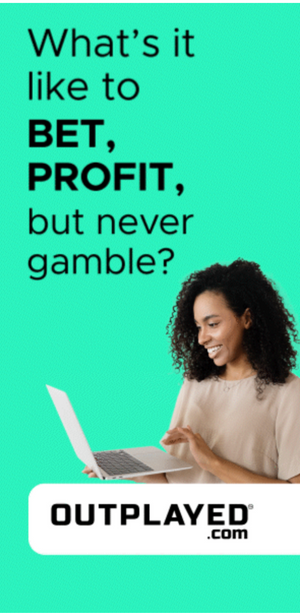 Catering
You probably don't want to cook for all your guests, so consider catering well in advance, especially if it's summer. We were very lucky to be able to book a mobile stonebaked pizza company to cater for our guests and they also did a BBQ mid afternoon. It was lucky as they were fully booked with festivals every other weekend in the summer! Make sure you look with plenty of time to go in case you can't get your dream caterers.
Entertainment
Just because it's in your garden, it doesn't mean you can't have the entertainment you desire. Just treat it like an event or festival, providing your neighbours won't complain, and book a DJ or bands for a real summer festival vibe. We chose to make a playlist of all our favourite music and set up speakers in the garden. We also hired a close-up street magician to amaze our guests for a couple of hours with impossible to work out tricks and magic.
Kids zone
If you're having a kid friendly wedding party, then don't forget about entertainment for the little ones too. Set up a kids zone with dress up clothes, a teepee or play den and activities to stop them becoming bored during a long day.
The finishing touches
Flowers, bunting and balloons are the perfect finishing touches to decorate your backyard for a garden wedding. And of course a cake! Go for a big wedding cake if you want to. We weren't too fussed on a wedding cake, so saved a few pounds and bought large packs of luxury cupcakes from the supermarket instead. They looked great on swirly cupcake stands upon white covered tables in our white marquee. If you're a keen baker then you could even save money on baking your own wedding cakes!
Though everything had a very homemade and DIY feel, it was still very clear it was a wedding with lots of white table cloths, sparkle and bunting. We also skipped some elements like wedding favors, but if you want to keep these in then here's a list of cheap wedding favors for inspiration.
If a backyard wedding sounds perfect for you too, you'll save a small fortune as well as enjoy the happiest day of your life.
You may also enjoy: