Tips to make your small business run smoothly
Posted on
How to run a small business successfully
Running a small business takes a vast amount of effort and is often all time consuming. Entrepreneurs are often quoted as being the only people who give up working 40 hours so they can work 80!
It's so true.
Having run my own businesses since 2012 I can tell you I've never worked harder or longer hours! It's an obsession and there is always something to do or something to improve.
There is always so much to stay on top of and if you're a solopreneur, like me, then you'll be tackling all sorts of job roles by yourself including admin, accounts, marketing and more.
Luckily with the advances in technology nowadays and with a few organisational methods, there are plenty of ways you can ensure your business runs smoothly and save some time in the process.
Finding some time each month to do the below will help you create a better work and life balance, as well as stay on top of the admin, marketing and more so it doesn't always become so overwhelming.
Photo by William Iven
Stay on top of your inbox
One thing I'm always keen to stay on top of and which helps me stay organised is my email inbox. It can be overwhelming when your inbox is bursting at the seams and you've no idea who to respond to next. Here are some tips to keep your inbox organised:
Make use of subfolders and organise your mail in a logical way.
Use flags or stars to highlight urgent mail or work that needs completing urgently.
If you get a lot of junk then delete it, filter repetitive junk to the trash so it no longer wastes your time or simply unsubscribe if that's an option. If there's no unsubscribe option then reply to ask to be removed from the mailing list if the mail is of no relevance or use to you.
There's a lot of time to be saved by keeping your mailbox as tidy and efficient as possible.
That said, make sure you are also using a reliable email provider. Zoho is great for businesses of different sizes and can be linked to your domain with several users. I started on their free package which was great when I was running one website. Now I have a few with different email addresses and two users, I pay around £30 per year to manage them all in one place.
Organised mail box = organised mind = organised business.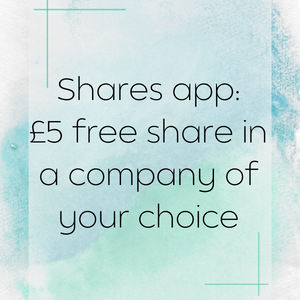 Utilise available software
There's lots of software on the market today that is designed to make the lives of business owners easier, whether you're a one-man band, or have started to grow. Quickbooks, for example, is an easy to use accounting software that I see a lot of professional bloggers using.
If your business is of a size where you have employed staff (congratulations) then you may want to implement some software to effectively and properly manage things like HR and payroll or Contract Management Softwares for automating contract renewals. This will make things easier for you, can be cost-effective and save time.
There's no point in manually processing things everyday if there's a piece of software out there that can automate it for you. Then you can concentrate on the running of your business and spend your time getting more customers to increase revenue.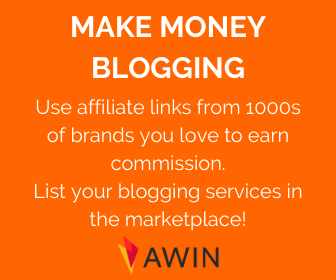 Make use of schedulers
We all know marketing on social media is important to reach customers nowadays, but it's so easy to be sucked into each channel and waste valuable hours each day.
Instead have a marketing plan for your social channels and set up the tweets, pins or instas in advance.
There are lots of social media schedulers on the market today including Tailwind for Pinterest and Social Oomph for Twitter. These platforms will save hours each week, which can be instead spent on more pressing tasks.
Much of your marketing can be automated using social media planners and schedulers.
Keep on top of bookkeeping
An important part of running your business is staying on top of your accounts and tracking cash flow. You need to keep vigilant records of all incomings and expenses and ensure your bank accounts tally up.
Keep all your receipts and invoices so they are easily accessible for each tax year.
This is a task that I stay on top of as and when incomings and outgoings happen each day, but if not possible to be a daily task then a few hours per month should definitely be dedicated.
As mentioned above Quickbooks or other software is available to make the process a lot easier and to keep things digital if this is your preferred method, but a spreadsheet can be just as good if you're a whiz with formulas and able to keep it updated yourself regularly.
As your business grows, your accounting needs will grow too and it can be a wise move to hire an accountant to manage this part of the business for you. if you're not great with numbers or staying on top of bookkeeping then it will be wise to hire an accountant from the very beginning.
Don't forget to set aside tax to cover your income tax, national insurance and any student loan contributions each month. Then, by the time the tax deadline comes around you'll already have the cash saved and won't have any nasty surprises.
Remember, if your first tax bill is more than £1000 in the UK then you'll need to make payments on account for next year's tax bill too. These are advance payments. You can read more about payments on account here to make sure you are prepared for them. It's something that often catches the self-employed out when they have their first tax bill of over £1000 and need to suddenly cough up some of their future tax bill too.
I simply save all my tax contributions into a savings account each month and withdraw it before each tax deadline to make the payment.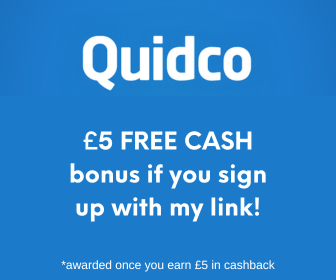 Chase and pay invoices
Cash flow is king and that's important from both sides. Make sure you pay your invoices on time, but also chase any outstanding invoices owed to you.
In the UK there's a 30 day standard payment time unless otherwise agreed. After 30 days businesses are within their right to charge a late payment fee and interest as set out by the The Late Payment of Commercial Debts (Interest) Act 1998. Make sure you pay yours on time to avoid this fee.
Send reminders to your creditors a week and a few days before the invoice is due to encourage them to pay on time. If you need business funding then there are a lot of options available to you from crowdfunding, peer-to-peer lending, applying for a small business loan or invoice financing.
Prioritise tasks
Instead of always putting off your most time consuming or laborious tasks, start the day with one instead. We are often most productive at the start of the day and you'll get a motivational boost if you can complete something you've been dreading first thing.
Then, you can crack on with the tasks you enjoy the most for the rest of the day. Do the most important tasks first and then concentrate on the rest. If you schedule in some time for admin tasks each day then this will stop them piling up and becoming overwhelming.
Running your own business does take a lot of hard work and determination, but by staying organised, on top of admin tasks and utilising digital software, you really can make each day run smoothly.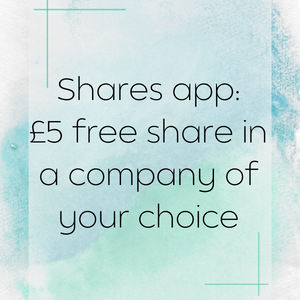 Related blog posts
Why digital marketing skills are essential today
How small businesses can use the internet effectively
7 tips for a successful small business
Why your small business needs an online presence
5 ways to manage your time effectively when working from home
How to create your own website
Lil Packaging goes eco-friendly with their ecommerce packaging range

Things I've Learnt from Running My Own Shop Business (the things no one tells you)
Please pin me!