Tips To Make Your Small Business Run Smoothly
Posted on
If you're a small business owner, you'll know that running a business can be a huge undertaking, requiring a lot of time and effort. To make things easier and more efficient, it's important to stay organised and on top of your workload.
In this article, we'll explore some of the best ways to make your small business run smoothly, so you can focus on growing your business and achieving your goals.
Fortunately, there are plenty of tools and techniques available to help streamline your workflow and ensure that your business runs smoothly. From using software to automate tasks, using payroll solutions for your business, right through to keeping your email inbox tidy, there are many practical tips and tricks that can help you save time and reduce stress. Read on to find out more.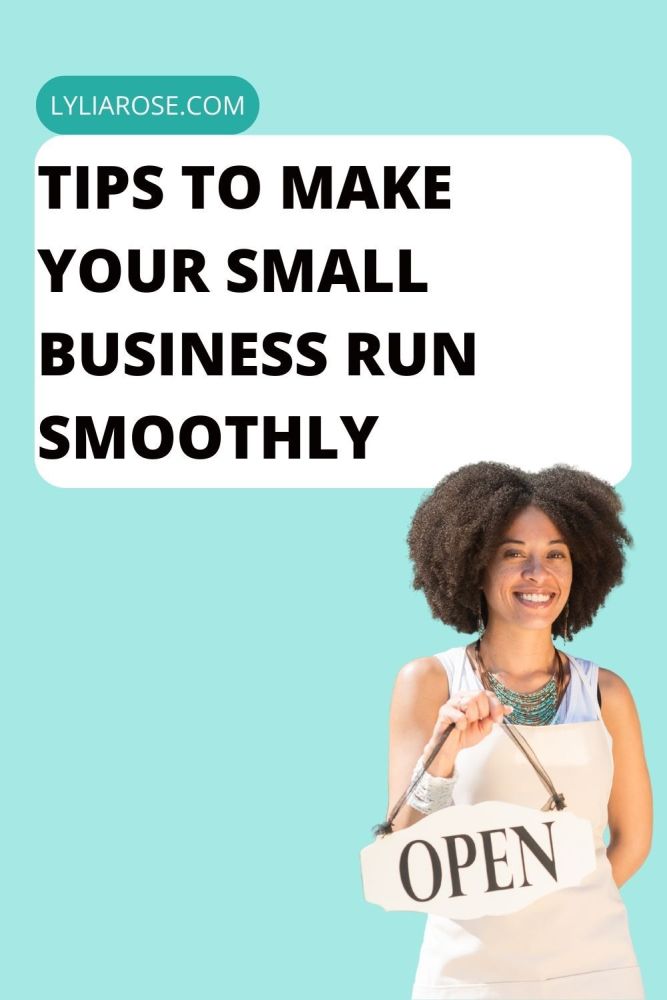 How to run a small business successfully
Running a small business takes a vast amount of effort and is often all time consuming. Entrepreneurs are often quoted as being the only people who give up working 40 hours so they can work 80!
It's so true.
Having run my own businesses since 2012 I can tell you I've never worked harder or longer hours! It's an obsession and there is always something to do or something to improve.
There is always so much to stay on top of and if you're a solopreneur, like me, then you'll be tackling all sorts of job roles by yourself including admin, accounts, marketing and more.
Luckily with the advances in technology nowadays and with a few organisational methods, there are plenty of ways you can ensure your business runs smoothly and save some time in the process.
Finding some time each month to do the below will help you create a better work and life balance, as well as stay on top of the admin, marketing and more so it doesn't always become so overwhelming.
Below, we'll explore in more detail why it's important and how to:
Stay on top of your inbox
Utilise available software
Make use of schedulers
Keep on top of bookkeeping
Chase and pay invoices
Prioritise tasks
More ways to run a small business smoothly
Stay on top of your inbox
One thing I'm always keen to stay on top of and which helps me stay organised is my email inbox. It can be overwhelming when your inbox is bursting at the seams and you've no idea who to respond to next. Here are some tips to keep your inbox organised:
Make use of subfolders and organise your mail in a logical way.


Use flags or stars to highlight urgent mail or work that needs completing urgently.


If you get a lot of junk then delete it, filter repetitive junk to the trash so it no longer wastes your time or simply unsubscribe if that's an option. If there's no unsubscribe option then reply to ask to be removed from the mailing list if the mail is of no relevance or use to you.


If you have a "snooze" button then use it to keep your inbox clutter-free and to hide non-urgent mail until a later time or date.


Use reminders to remind you of important mail if you're likely to forget.
There's a lot of time to be saved by keeping your mailbox as tidy and efficient as possible.
That said, make sure you are also using a reliable email provider. Zoho is great for businesses of different sizes and can be linked to your domain with several users. I started on their free package which was great when I was running one website. Now I have a few with different email addresses and two users, I pay around £30 to £40 per year to manage them all in one place.
Organised mail box = organised mind = organised business!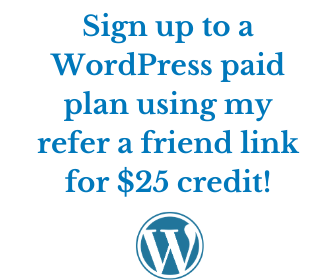 Utilise available software
There's lots of software on the market today that is designed to make the lives of business owners easier, whether you're a one-man band, or have started to grow. Quickbooks, for example, is an easy to use accounting software that I see a lot of professional bloggers using.
If your business is of a size where you have employed staff or are ready to hire staff for your small business (congratulations) then you may want to implement some software to effectively and properly manage things like HR and payroll or Contract Management Softwares for automating contract renewals. This will make things easier for you, can be cost-effective and save time.
There's no point in manually processing things everyday if there's a piece of software out there that can automate it for you. Then you can concentrate on the running of your business and spend your time getting more customers to increase revenue.
Here are a few more software and tools that small businesses can use to improve their workflow and save time:
Trello - a project management tool that allows you to easily manage and track projects and tasks, assign team members, set deadlines, and more. Perfect if you're managing a remote team.
Canva - an online design tool that makes it easy to create professional-looking graphics for your business, including social media posts, flyers, and more.
Hootsuite - a social media management tool that allows you to schedule posts, monitor your social media accounts, and engage with followers all in one place.
Dropbox - a cloud-based file storage and sharing service that allows you to easily access and share files with team members, no matter where they are.
Mailchimp - an email marketing platform that allows you to easily create and send newsletters, promotional emails, and more to your customers.
Google Workspace (formerly G Suite) - a suite of productivity tools including email, calendar, document collaboration, and more, all accessible from one place.
By using these tools and others like them, small business owners in the UK can save time, increase productivity, and streamline their workflow, allowing them to focus on what really matters – growing their business and serving their customers.
Many of these have apps so you can run your business from your phone as well as your laptop.
Make use of schedulers
We all know marketing on social media is important to reach customers nowadays, but it's so easy to be sucked into each channel and waste valuable hours each day.
Instead have a marketing plan for your social channels and set up the tweets, pins or instas in advance.
There are lots of social media schedulers on the market today including Tailwind for Pinterest and Social Oomph for Twitter. These platforms will save hours each week, which can be instead spent on more pressing tasks.
Much of your marketing can be automated using social media planners and schedulers.
Here are a few more suggestions for social media schedulers that can help small businesses in the UK save time and streamline their social media marketing:
Buffer - a social media management platform that allows you to schedule posts, track engagement, and analyse your performance across multiple social media channels.
Hopper HQ - a scheduling tool specifically for Instagram that allows you to schedule posts, stories, and IGTV videos in advance.
Later - a social media scheduler that is designed specifically for visual content, allowing you to schedule and plan your Instagram, Pinterest, and TikTok content in advance.
Sprout Social - a comprehensive social media management platform that allows you to schedule posts, track analytics, and manage multiple social media channels all in one place.
Oh, and TweetDeck is another great option for small businesses looking to manage their Twitter accounts. With TweetDeck, you can schedule tweets in advance, monitor your Twitter feed, track mentions and hashtags, and more. It's a comprehensive tool that can help you save time and stay on top of your Twitter presence, all from one platform. By using TweetDeck in combination with other social media scheduling tools, small businesses can streamline their social media management and focus on other important aspects of their business. I used to love using Tweetdeck when I was taking part in lots of Twitter networking hours for my online ecommerce business a few years back. It made it so much easier!
By using these social media scheduling tools, small businesses can save valuable time and ensure that their social media channels are regularly updated with fresh content, without having to spend hours each day on social media management. This leaves more time for other important tasks, like customer service, research and product development.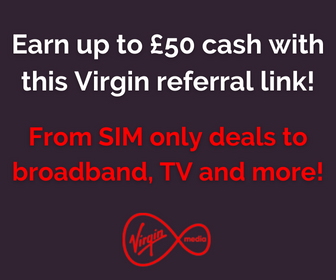 Keep on top of bookkeeping
An important part of running your business is staying on top of your accounts and tracking cash flow. You need to keep vigilant records of all incomings and expenses and ensure your bank accounts tally up.
Keep all your receipts and invoices so they are easily accessible for each tax year.
This is a task that I stay on top of as and when incomings and outgoings happen each day, but if not possible to be a daily task then a few hours per month should definitely be dedicated.
As mentioned above Quickbooks or other software is available to make the process a lot easier and to keep things digital if this is your preferred method, but a spreadsheet can be just as good if you're a whiz with formulas and able to keep it updated yourself regularly.
As your business grows, your accounting needs will grow too and it can be a wise move to hire an accountant to manage this part of the business for you. if you're not great with numbers or staying on top of bookkeeping then it will be wise to hire an accountant from the very beginning.
Don't forget to set aside tax to cover your income tax, national insurance and any student loan contributions each month. Then, by the time the tax deadline comes around you'll already have the cash saved and won't have any nasty surprises.
Remember, if your first tax bill is more than £1000 in the UK then you'll need to make payments on account for next year's tax bill too. These are advance payments. You can read more about payments on account here to make sure you are prepared for them. It's something that often catches the self-employed out when they have their first tax bill of over £1000 and need to suddenly cough up some of their future tax bill too.
I used to save all my tax contributions into a savings account each month and withdraw it before each tax deadline to make the payment. Now, I divide up my annual tax bill into monthly payments and pay the same amount to my online HMRC self-assessment account each month. Then, by the time the deadline rolls around, I've already paid my tax bill.
Chase and pay invoices
Cash flow is king and that's important from both sides. Make sure you pay your invoices on time, but also chase any outstanding invoices owed to you.
In the UK there's a 30 day standard payment time unless otherwise agreed. After 30 days businesses are within their right to charge a late payment fee and interest as set out by the The Late Payment of Commercial Debts (Interest) Act 1998. Make sure you pay yours on time to avoid this fee!
Send reminders to your creditors a week and a few days before the invoice is due to encourage them to pay on time. Our article how to deal with unpaid invoices when self-employed offers some valuable information on what to do when you have a non-paying client.
Getting payments on time is one thing, but if you need business funding then there are a lot of options available to you from crowdfunding, peer-to-peer lending, applying for a small business loan or invoice financing.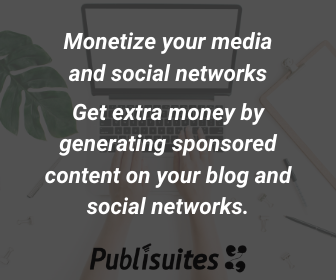 Prioritise tasks
Instead of always putting off your most time consuming or laborious tasks, start the day with one instead. We are often most productive at the start of the day and you'll get a motivational boost if you can complete something you've been dreading first thing.
Then, you can crack on with the tasks you enjoy the most for the rest of the day. Do the most important tasks first and then concentrate on the rest. If you schedule in some time for admin tasks each day then this will stop them piling up and becoming overwhelming.
Here are some ideas for prioritising and managing your workload:
Create a to-do list - start each day by making a list of the tasks you need to complete, and then prioritise them based on their importance and urgency. This will help you stay focused and ensure that you tackle the most pressing tasks first.
Use the 80/20 rule - also known as the Pareto Principle, this rule suggests that 80% of your results come from 20% of your efforts. Focus your time and energy on the tasks that will have the biggest impact on your business, and delegate or outsource tasks that are less important.
Block out distractions - set aside specific times of day for tasks that require concentration, and eliminate distractions during those times. This could mean closing your office door, turning off your phone, or using noise-cancelling headphones.
Break tasks into smaller chunks - if you're faced with a large or complex task, break it down into smaller, more manageable parts. This will make it easier to stay focused and avoid feeling overwhelmed.
More ways to run a small business smoothly
Not ready to stop there? Looking for even more ways to streamline your small business operations? Check out these additional tips:
Outsource tasks: Outsourcing tasks can help small business owners free up their time and focus on the core aspects of their business. Tasks that can be outsourced include administrative work, content creation, social media management, bookkeeping, and more. Freelancer platforms such as Upwork and Fiverr can help you find qualified professionals to take on these tasks.
Use a virtual phone system: A virtual phone system can help small businesses appear more professional and organised to customers. With a virtual phone system, you can have a dedicated business phone number, set up call routing and voicemail, and even have calls transcribed and forwarded to your email. Popular virtual phone systems include Grasshopper, RingCentral, and MightyCall.
Automate your customer service: By using chatbots or other automated customer service tools, small businesses can save time and provide 24/7 support to customers. This can help improve customer satisfaction and reduce the workload for your customer service team. Popular customer service automation tools include Chatfuel, Tars, and MobileMonkey.
Implement a time tracking system: By tracking your time, you can identify where you're spending the most time and find ways to streamline your workflow. There are plenty of time tracking tools available, including Toggl, Harvest, and RescueTime. However, if your business relies heavily on phone communication with clients, then it's worth considering implementing a telephone time tracking system to ensure that you are accurately tracking your team's time spent on calls.
Use project management software: Project management software can help small businesses keep track of projects, deadlines, and team collaboration. Popular project management tools include Asana, Trello, and Monday.com.
Incorporating these additional tips into your business practices can help you save time, streamline operations, and ultimately grow your business.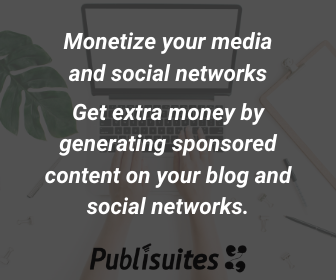 Final word
In conclusion, running a small business can be a challenging and time-consuming task. However, by utilising the right tools and techniques, small business owners can streamline their workflow and ensure that their business runs smoothly, working smarter not harder.
From staying on top of your inbox to utilising available software, keeping on top of bookkeeping, prioritising tasks, and outsourcing work, there are plenty of ways to reduce stress and save time.
By incorporating these tips into your daily routine, you can achieve a better work-life balance, grow your business, and reach your goals. Remember, organisation is key, and with a little effort and dedication, you can make each day run smoothly.