How to spend money to save money
Posted on
When looking at your finances, it is often shocking to find out how much you spent on something over a year and if you had to pay that amount in one go it would seem too expensive. There are always ways you can cut back, and if you are trying to save money, then one way to do this is actually to spend more in the first place.
It may sound backward, but, for example, if you always buy cheap items, then chances are you probably have to buy them more than once and end up spending more money in the long run.
With that in mind, here are a few things you would be wise to invest in and ultimately save yourself time and money:
Invest in tools so you can repair instead of replace
Having a basic tool kit filled with the essentials enables you to fix items when they break. If you have a hammer, cordless power drill, wrench, screwdriver, and nails, etc. then you'll be very grateful when it comes to times of need. Not only do you save on getting someone round to fix things, but you will also hold onto items longer and not waste money replacing them at the slightest knock.
Workout at home for free
Investing in a set of weights and a yoga mat is an excellent idea to save on a costly gym membership. There are plenty of free home workouts on the internet and in magazines, so whatever your goals are, you'll be able to reach them in the comfort of your own home and by adding in a run outside if you need to up your cardio and don't have space in your house.
Choose subscriptions that save money
Memberships and subscriptions are widely available now so depending on where you shop regularly; it could be worth getting a membership to save on delivery costs. If you regularly buy items from the same online store, such as Holland and Barrett, then they offer a discount for having a redelivery every four weeks, for example. An Amazon Prime membership saves a fortune on delivery costs if you use Amazon regularly and includes TV and music too.
Click for a free trial of contact lenses!
Invest in yourself and your health
Investing in yourself is something else you should consider. Taking preventative measures on your health and appearance can save you a fortune down the line. For example, going to the dentist adds up over time so going somewhere like www.swedishdental.com and spending a bit of money up front could save you many trips to the dentist in the future. Investing in healthy food now could help to protect your health in the future and prevent costly medical bills. Making investments in yourself and your health now could benefit you and your wallet down the line.
Pay more for quality items that last
Generally, investing in quality might seem expensive at first, but will be worth it. For example, good quality sofas, mattresses, business suits, and footwear can all last for many years, and if you look after your items then they could last you a lifetime, and you can't put a price on that. As the saying goes – buy cheap, buy twice.
Use energy saving appliances
Investing in efficiency is equally important, so looking at making your home more energy-efficient with energy saving appliances might seem like a huge cost upfront but will save you so much money on utility bills and in the long run. If your home isn't as efficient as it could be then you're just wasting money for no good reason.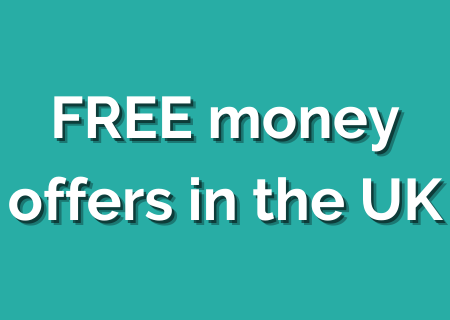 Insulate your home and pipes
Investing in insulation for your home will save you money long-term as you'll not be wasting energy. Not only can you insulate your walls and attic, but also your pipes. This will protect your pipes in the winter months and prevent them from freezing and bursting, causing expensive damage. Try an online retailer like pipelagging.com to find the correct insulating material for your pipes.
Choose a trusted tradesman, not the cheapest
As with buying goods, make sure that if you are hiring someone to do a job for you, whether that's your car or in the home, then pick a trusted tradesman, even if it's more expensive. Often people try to choose the cheapest labour going, but it's not always the best idea. If you are going to pay for someone to do a job for you then make sure you get it done right. Cost isn't always the most important factor. It is often worth paying more for high-quality services, just the same as it is with goods.
Be a conscious spender
And finally, the most significant way to spend and save at the same time is to buy only what you love and truly need. Being more conscious and thoughtful with spending will stop those impulse purchases or fast fashion buys that you really don't need.
Happy saving!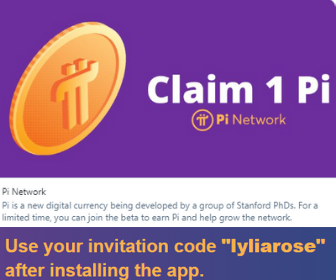 More ways to save money!
Bulb energy £50 off discount code 2020
Mustard promises to beat your cheapest car insurance quote
50% off Pizza Hut Delivery 7 days a week!
Get money back for things you already buy
3 tips for cheaper car insurance
Save £25 on your first Airbnb accommodation booking
Save money with these UK Voucher Codes
How we saved £6500 in 6 months
20 ways to make & save more money in 2019
Click here for a free trial of contact lenses
£50 off your first Bulb bill and save up to £357 per year on your energy bills
I saved £800 cashback in 2 years with Top Cashback
Save money on family days out and meals with Kids Pass
Win the whole cost of your online shop with cashback site Boom25
5 ways to save money on every store shopping trip
How to save money at the supermarket with Shopmium
Let Look After My Bills automatically save you money on your energy bills
Save money and let yboo find your best mobile phone deal
Save money on your mobile phone bill with Airtime Rewards
Top Cashback UK review: £1266 free cash back in 3.5 years
Families save an average of £316 on energy bills with Migrate
Combine cashback and discount with My Money Pocket
ZIPZERO app review: snap receipts to save money on household bills
Cut the wrap, save money and stop using single use wrapping paper #cutthewrap
Save money at the supermarket with coupon app GreenJinn
How to donate to food banks for free
5 money saving tips to cut household cleaning costs
How to buy Christmas presents on a budget
Save money online with this list of UK cashback sites
List of 8 apps that turn UK receipts to cash
Neveo discount code - get your first album free
Save money + be eco-friendly with these sustainable packaging options
Does the NHS cost you too much money? Read this!
How to overpay a personal loan + save money
These companies want to slash your energy bills
Save money at the supermarket with CheckoutSmart
How to find lost bank accounts in the UK
Save money on family entertainment
Flooring to cut down your energy bills
Abel and Cole promo code 2020 - get a free organic fruit + veg box!
How to always get cheap cinema tickets
How to get cheap West End tickets + best prices for London theatres
How to use Bulb referral codes to make + save money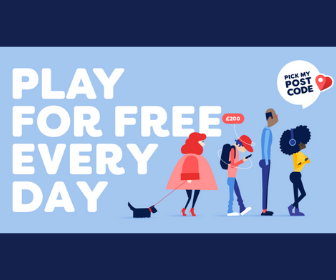 Please pin me!