SnapMyEats review – earn Amazon gift cards with your food receipts
Posted on
Before you throw your next paper receipt away thinking it's useless, stop and download a few apps that can turn UK receipts into real cash and gift vouchers! One of these apps is called SnapMyEats and you can take photos of food and drinks receipts and get rewarded in gift vouchers such as Amazon! Read on to learn more about this amazing receipt snapping app.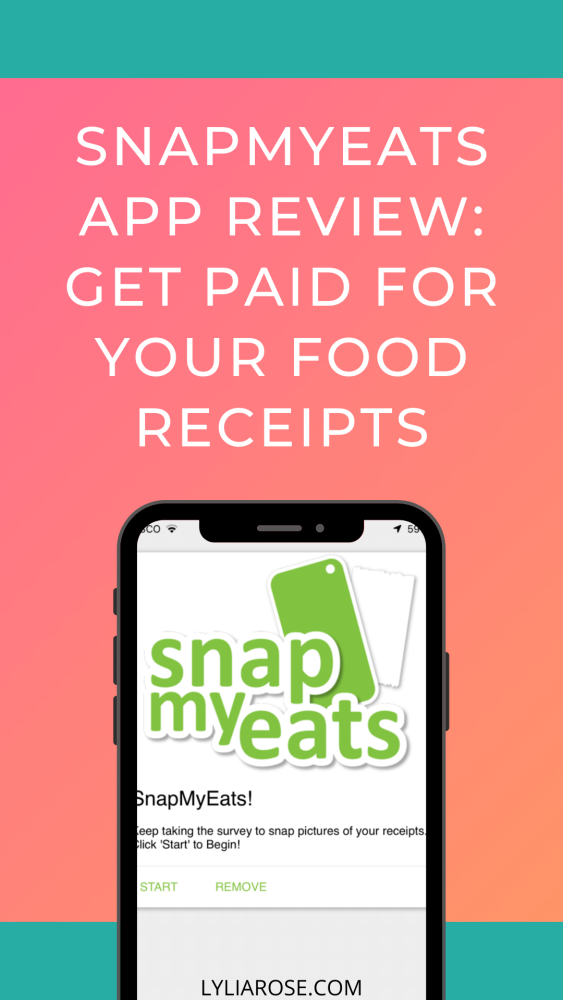 How does Snap My Eats work?
SnapMyEats is a smartphone app that allows you to earn gift cards, such as Amazon gift cards, from your food and drink purchases. Simply upload images of your receipts when grabbing food on the go, a snack from the local convenience store or a restaurant meal to get rewarded. You can upload supermarket receipts too. Basically, anything with a food or drink purchase itemised on the receipt.
"SnapMyEats is an easy to use app where you can earn great rewards just for taking surveys and snapping pictures of receipts from your food and drink purchases. This includes things like a snack or coffee on the go, fast food, restaurant meals, or even just buying a chocolate bar." - SnapMyEats
FIND A LIST OF APPS TO TURN RECEIPTS INTO CASH BY CLICKING HERE!
How much does SnapMyEats pay?
For every five food and/or drinks receipts you submit that are valid, you will earn £1. You can earn a maximum of £5 per calendar month from a total of 25 receipts.
Once you have £10 in your account you can redeem your reward in the app. You'll be able to choose the £10 gift voucher you want from a selection.
You can save up more of your reward credits and choose to cash out at £20 or higher.
Personally, I prefer to cash out as soon as I can with these apps, just in case!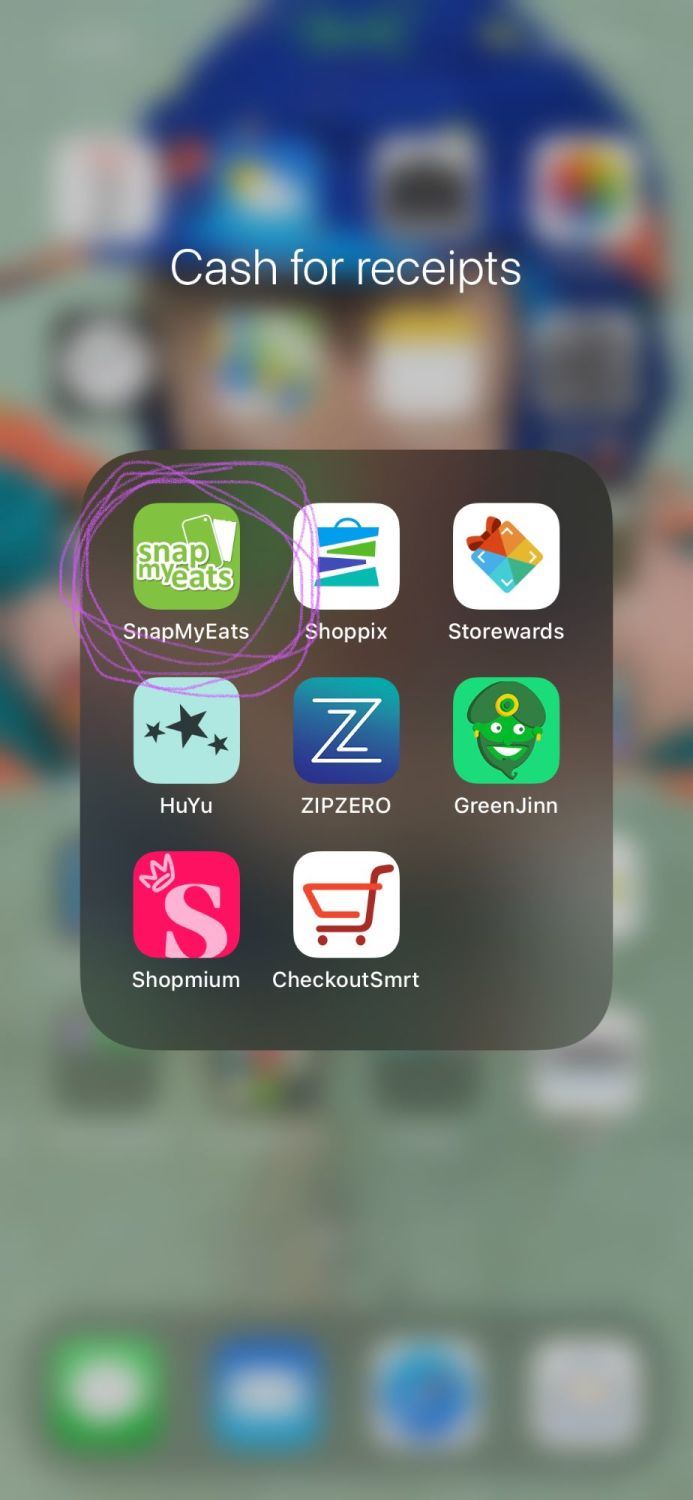 How do I earn Amazon gift vouchers with food and drinks receipts?
Take a short survey to say how many people were involved in the food purchase, where you ordered the food (in person, online, by phone, etc) and where you consumed the food.


Take a photo of your receipt.


Submit the receipt and survey and voila.


The receipt will be validated in 3-4 days.


Keep uploading more food and drink receipts throughout the month until you reach up to 25 validated receipts.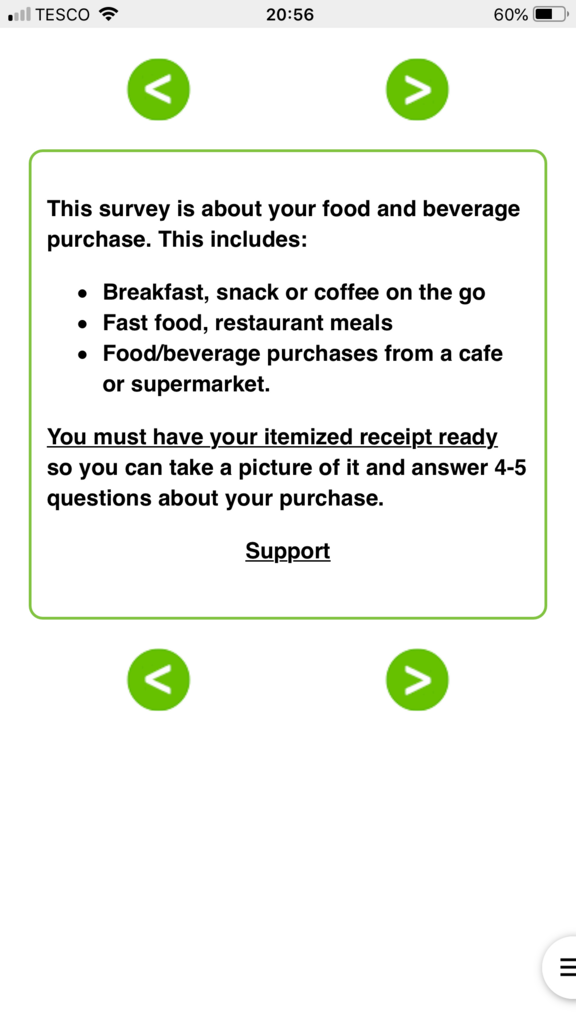 SnapMyEats app review
The app is pretty basic and straightforward to use.
I originally wrote this review in 2019 and I'm updating it in 2021 as some things have changed. One thing I mentioned in 2019 was the app only allowed you to take one photo of a receipt, so it didn't work with double-sided receipts or really long receipts where you need two photos to show the items clearly. They haven't updated this yet which is slightly annoying, but if you really want to upload a receipt you can use an app like Diptic to put two images next to each other and then upload the image to the SnapMyEats app - a bit of a faff, but depends how much you need to get those receipts uploaded for the reward!
They also allow online food receipts too, but I haven't worked this out for my supermarket orders just yet, as yet again, they are often more than one page long, so I can't fit everything in one screenshot.
I do use this app everytime we have an in-store receipt for food and drink and I seem to hit the £5 reward every month. Looking through my records for 2021 (I record every bit of money I make from all apps) I have cashed out a £10 gift voucher every other month. If you hit this maximum amount then you'll be able to earn £60 in gift vouchers every year.
If you're trying to make and save more money each month, then it's another great app that's easy to use and can earn you an extra £5 per month.
Want to make more money from home, online or need a side hustle? Find loads of ways to make money at home on my blog, as well as my favourite side hustle in my matched betting blog!
Looking for ways to save money? Check out my massive money-saving tips section and find some great deals on my voucher codes and free money pages!
Originally posted in 2019 and updated in 2021.