Money saving ideas for the garden
Posted on
Spring and summer are upon us, even if the weather has resembled cooler autumn days this past week. Regardless of this unseasonal weather, we have been busy in our garden prepping it for what we hope will be a long hot summer with plenty of outdoor living and alfresco dining.
We are very lucky to have a 90 foot long garden with plenty of space for Ben's workshops, a large patio, room to grow vegetables, fruit trees and ample room for the children to run around and play. Whilst many people dream of having so much outdoor space, it does come at a cost. Maintaining a garden of this size and making it a haven is expensive business. It's now five years since we moved into our home and the garden is probably only halfway to where we want it to be.
Whilst we have saved money and been able to buy some items new, we have also had to save money where we can, be inventive and use pre-loved goods. In this blog post I will share my top tips for gardening on a budget.
Planter by handymanben.com
Buy second hand
One tip that has saved us a lot of money in the garden is finding expensive tools and machinery at crazy low prices on Facebook Marketplace. In the Easter holidays we dug a hole to fit an in-ground trampoline and were left with a mountain of soil. This soil was very clay like and in big clumps. We decided to utilise this abundance of soil by using it to begin levelling out our garden which is on a slope. Only problem was we needed a rotavator to churn up the soil to make it suitable for levelling the ground and planting grass seed. We had a look online and they were pretty expensive pieces of machinery, so Ben checked Facebook Marketplace and managed to find one for £35 that he could collect within the hour that would have cost around £150 brand new! What a bargain!
Join a loyalty scheme
We are a member of The Garden Club which gives us 5% instant discount at Wyevale garden centres. We do find them more expensive than some places for some items, but they do often have multibuys on compost and flowers which offer great value.
The B&Q Club is definitely worth joining. They send you a £5 off when you spend £30 upon registering (at the time of writing). They also regularly send money off vouchers. My husband Ben has a card and nearly every time we shop there he checks his emails and will find a voucher for £5 or £10 off a £50 or £75-100 shop.
Shop around
Talking of B&Q, we also find their gardening prices to be very reasonable. We used to think The Range was cheap, but we've found several items much cheaper in B&Q this year such as the same hanging baskets for £6 in B&Q rather than £9 in The Range. They were exactly the same and B&Q had 20% off flowers the day we bought them, so we only paid £9.60 for two hanging baskets - almost the price I was going to pay for one basket in The Range. If you have a few hours spare then it definitely pays to shop around. We usually check our local Wyevale centre, B&Q and The Range to get a good comparison of prices.
Check reviews online
Some garden tools can be quite expensive, but they are a must. For example, if you have grass then you will need to invest in a lawnmower. However, there is no need to overspend on something that you don't need so it pays to do some research and set an appropriate budget. To make sure you are buying high quality and great value tools make sure you check out online reviews at a website such as Garden Tool Box or similar. This will ensure you don't waste money buying tools and garden equipment that are either no good or are simply too much for your needs.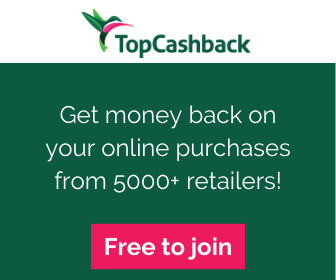 DIY
If you are good at woodwork then making things in the garden yourself can save a lot of money compared to hiring a professional to do it which will double the cost or more due to the price of labour. Luckily my husband loves woodwork and DIY and a challenge! We have managed to save a small fortune by building our own veranda, planters and he even built one of our three sheds from scratch instead of buying another flat pack. Plus, doing a lot of the garden work ourselves such as pressure washing the patio, weeding, levelling the grass, laying turf, building sheds, replacing patio slabs, and so on, has saved us a fortune compared to paying a gardener or landscaper to do these tasks for us. Here are some cheap DIY garden ideas.
Maintain your garden furniture
If you want to save money and not keep rebuying garden furniture year after year, then you need to maintain it. We have had a garden bench, that cost us £50, for five years so far and it's still going strong. Every year Ben will sand it slightly and apply oil to protect it for another year. It's left out in the garden exposed to all the elements all year long. Someone else we know had the same bench and don't protect it so it was knackered after a couple of years and thrown out! This just shows that you need to look after your garden furniture to ensure they last a long time to not only save you money, but to ensure we are doing our bit for the environment and being sustainable.
Buy quality items
The saying goes 'buy cheap, buy twice' and it's so true. If you opt for the cheapest and poorest quality garden furniture then it's not going to last and before long you'll be paying out again to replace it. It's much better to pay a little more in the first place to ensure you are buying something that is a higher quality and will stand the test of time. This will be more cost-effective in the long run even though you will have to pay more upfront in the first place. Some online garden retailers like Two Wests pride themselves on selling quality furniture, so much so that they offer a 12 month guarantee on all items. Shop around for retailers like these so you can be sure the items are of the highest quality and if not then you are protected so you're not out-of-pocket.
These are just some of the ways we save money in the garden. See below for lots more advice and tips when it comes to saving money in the garden or for inspiration on how to utilise the space.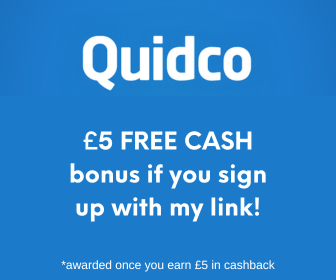 What to read next
5 unique uses for a garden shed
Awesome ways to use a garden room
How to transform your garden for cheap
Five ways to save time and money in the garden
Creating a garden that makes you want to spend time outside
6 simple tips to save money when buying a garden shed online