2 ways to make money doing nothing
Posted on
It's very rare that you can make money doing nothing, but I have found two ways to make a little extra cash each month for, quite literally, doing nothing! Yep, you can learn how to get free money from two genuine methods in this blog post.
It requires very little effort on your behalf to start making money online from these methods. Once you have the app and the browser extension I share with you below, then you sit back and make money with no further effort on your part!
This isn't a get rich scheme, but a way to make a little extra pocket money each month for free. It's a way to make Amazon vouchers and have your phone bill reduced, which puts more cash back in your wallet.
If you want to know how to make some free cash each month by doing nothing, then read on!
How to make money online for free, doing nothing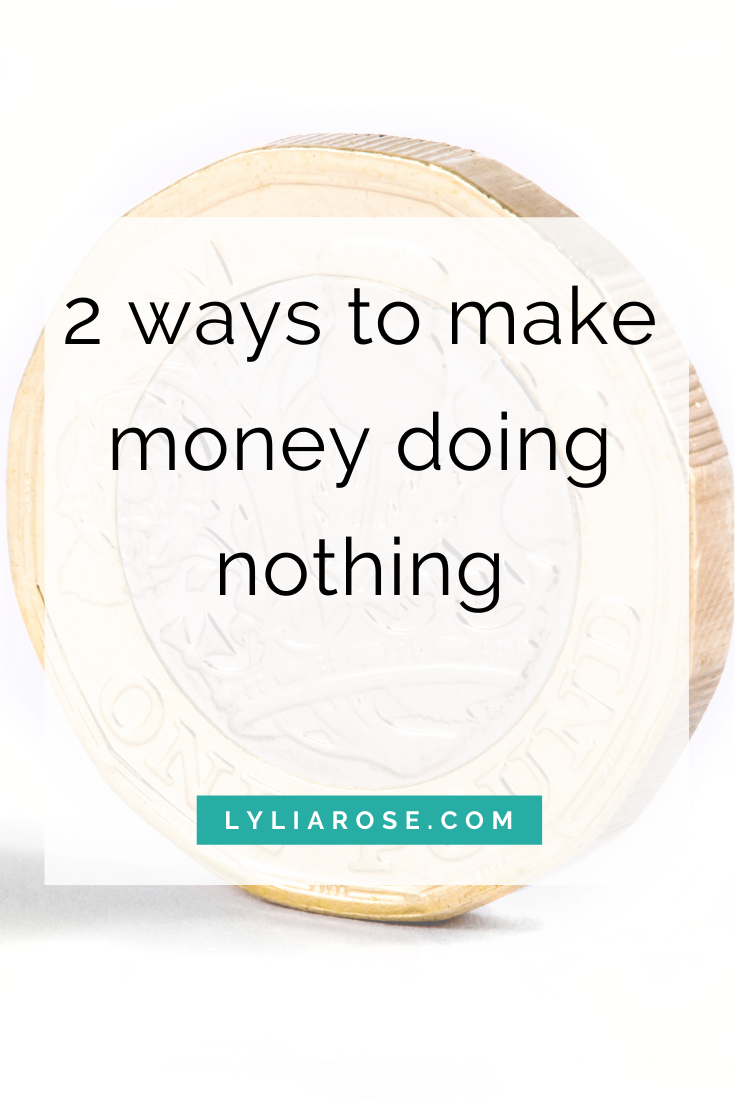 1. Airtime Rewards
This is by far one of my favourite apps.
All you need to do is install the app on your smart phone, scan in all your bank cards, up to 10, and that's it.
They have a huge list of popular UK retailers, takeaways and supermarkets that they are associated with. If you shop at any of these using one of your linked bank cards then you'll get rewarded with a small amount of cash that can be used to pay your phone bill!
By reducing your phone bill, that's more extra cash in your pocket to spend how you like.
The only effort on your part is to download the app and link your cards.
That's it.
It's so easy.
If a card is due to expire then they will email you and you can update to the new card details to make sure you don't miss out on your rewards.
You'll also get a referral code so you can invite your friends and family and get rewarded.
At the moment they can't link to my Tesco Mobile so they send the cash to me instead!
Use my referral code FTT7WY7W to get free credit when you sign up at https://airtimerewards.app.link/friend
2. Gener8
Gener8 pays you for every ad you see whilst browsing online!
Simply install their browser extension and start earning 'tokens' for all the ads you see around the web.
They also have a 'Gener8 Tabs' extension so you can earn tokens every time you open a new tab!
Once you've collected enough tokens you can exchange them for gift cards, products or donations in their marketplace.
Right now, gift cards and products are limited until they are more established when the marketplace will be fully stocked.
You can't withdraw cash at the moment, but you can get Amazon gift cards which are pretty much like cash anyway, right?!
Gener8 also have a refer-a-friend scheme so you can earn more tokens for referring your friends.
Sign up to Gener8 by clicking here
There we go. Two really straightforward ways to sit back and make cash by doing nothing!
Are you looking for more ways to make money at home?
I share so many ways to make money at home on my blog!
Here are some ideas to get you started:
Blog income report: how I made £31,000 from home in 2019
Save money online with this list of UK cashback sites
List of websites to find paid blogging opportunities for your blog
List of 8 apps that turn UK receipts to cash
3 fast + genuine ways to make money online UK
How to make £1000 in a month online
Some of the best refer a friend schemes in the UK
Save for later! Pin me!