Blog + side hustle annual income report. How I made £31,000 from home in 2019!
Posted on
Welcome to my 2019 annual blog and home income report that reveals exactly how much I made in one whole year!
This income report includes blogging income, side hustle income, money made from selling our preloved goods and cashback. Basically any money earned that went into my bank account.
Next year I am even going to include my bank interest and rewards, but I didn't start recording those for the whole of 2019 so they're not included here.
To understand more about why I share my income reports online then click to read my blog post why I publish income reports
If you want to learn more about how I came to be a full-time blogger, after starting my online business journey with an Etsy store, then click to read the story of Lylia Rose
Find lots of money making ideas here:
Online resources to make money at home
5 tried and tested ways to make money as a UK stay at home mum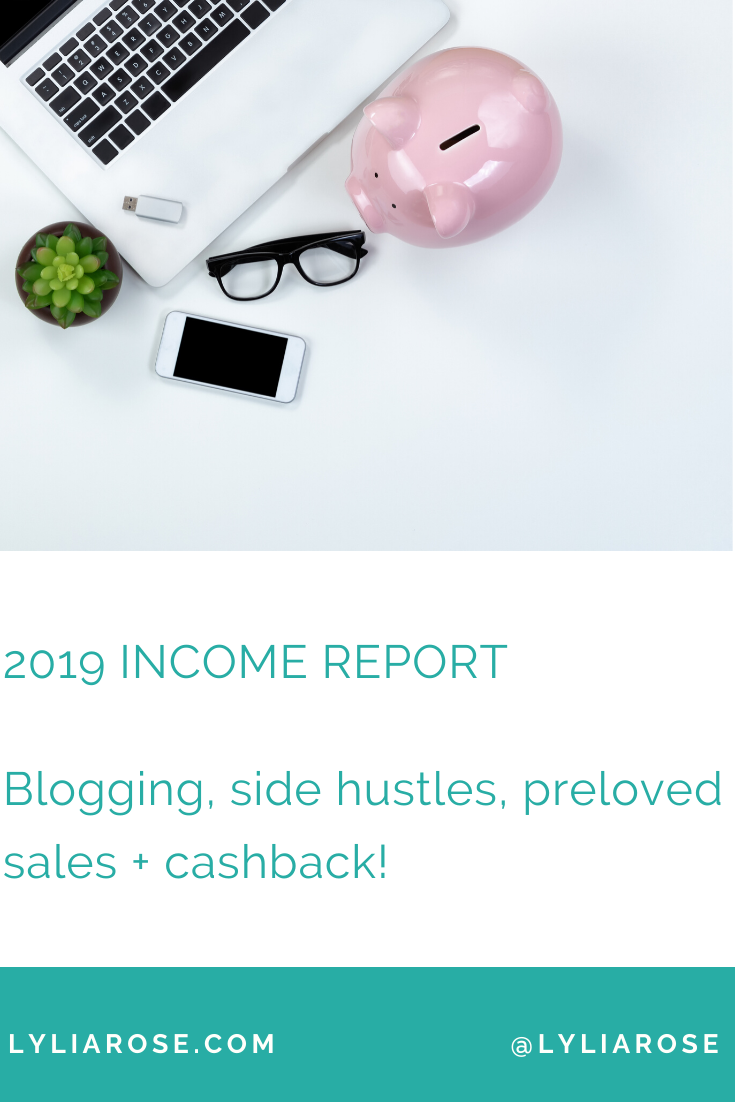 Welcome to my 2019 home, side hustle + blog income report
This is where you will see my exact turnover from all my money making activities for the whole of 2019!
I am a full-time self-employed blogger and I also do lots of side hustles from website testing to completing academic research questionnaires. I used to do matched betting too, but stopped at the start of 2019.
I love to get cash back on my purchases and sell our preloved goods online. I share every single penny I have made or vouchers I have gained in this blog post.
I have three blogs so I will share my travel blog income report, my healthy lifestyle blog income report and my personal finance blogger income report.
I will leave links to articles and resources where you can find out more about all the methods I use to make money at home. All of these methods can easily be done by anyone!
It's totally possible for anyone to use all these methods to make money from home in the UK or to source extra cash when needed.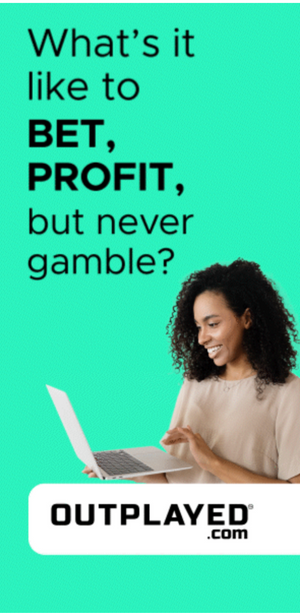 Reflecting on my 2019 blog income + side hustles
2019 really was another great year for me!
I am always so amazed I can make this money from the comfort of my own home.
My income was slightly lower than 2018, but I was expecting a drop as I stopped matched betting at the start of the year.
Previous annual income reports:
Matched betting made me £2300 last year and £3500 the year before, so I knew my overall income could be less by taking matched betting out of the equation.
I still highly recommend matched betting and you can read why I quit matched betting to learn more.
My blog income was a little down in 2019 compared to 2018, but again I was expecting this. Pre-2019 my blog was a total lifestyle blog covering a variety of topics and not having a clear direction.
In 2019 I decided I wanted to focus on the money angle of my blog and focus on making money, saving money, family finance, work from home and blogging articles.
This meant giving my blog a bit of an overhaul and making these articles the dominant articles of my website.
It also meant I began turning down a lot of paid blogging opportunities which I would previously have accepted the year before.
Whilst making my Lylia Rose blog a money blog, I also continued to build up my Healthy Vix blog and Travel Vixta blog. These were now my dedicated blogs to share my other passions for healthy living and travel. Most articles relating to these topics would now be on niche specific blogs.
Travel Vixta was only started at the end of 2018 so I had quite a bit of work to do in order to start earning money there. I spent the start of the year creating some blog posts to up the content.
Healthy Vix was already one year old by 2019, but still needed growing. It began to really get a lot more paid work towards the end of 2019.
Running three blogs has definitely taken up a lot more of my time, but I hope it will all be worth it and eventually I hope to have three established blogs that equally make a good reliable income.
So my matched betting income was gone as I stopped matched betting and my blog income was slightly down, but my cashback, affiliate and side hustle income all grew.
So…. What did I earn?!!!!
2019 side hustle + blog income report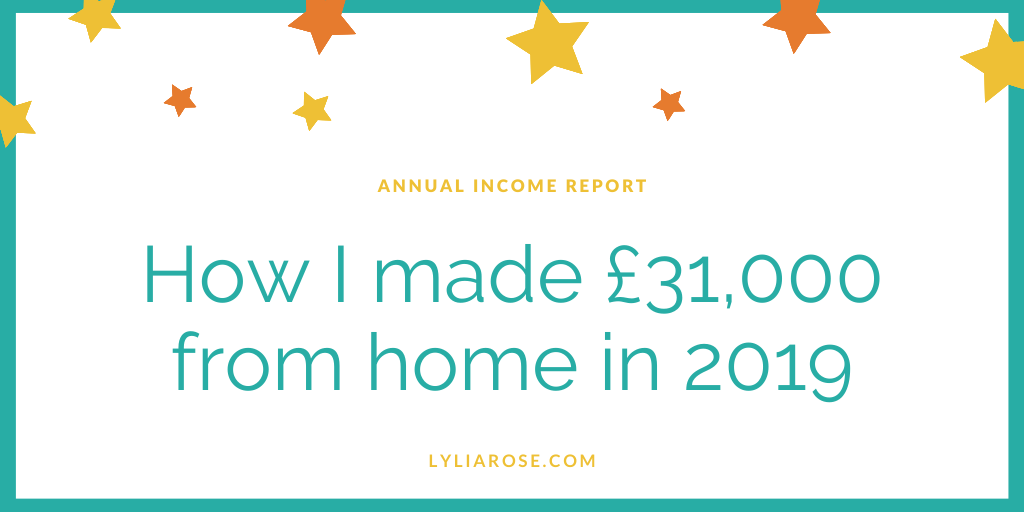 I made £31,000 from home in 2019!
A great result!
This isn't income in my pocket, it's my total turnover before any tax and business expenses.
For reference, my business expenses for the tax year 18-19 were just over £4000.
Then of course I get taxed on the remaining profit and have to pay national insurance and student loan payments, then I put some aside for retirement too as I don't have a workplace pension. At the moment I save £700 a month to cover all of this.
I roughly have £1500 left after all this. In my pocket. Or rather the pockets of my mortgage provider, bills and Tesco!!
It's also worth noting that some of the income you see below is personal and not taxable. Selling preloved goods is not taxable and neither is cashback, which is seen as a delayed discount on a purchase by HMRC. I like to include these in my report as it's cash back in our pockets to spend on what we like. It's money into the house and it's great to see just how much we get back each year from these methods.
Matched betting is tax free, although I stopped it early in 2019 after doing it for two full years.
So, how did I earn all this money?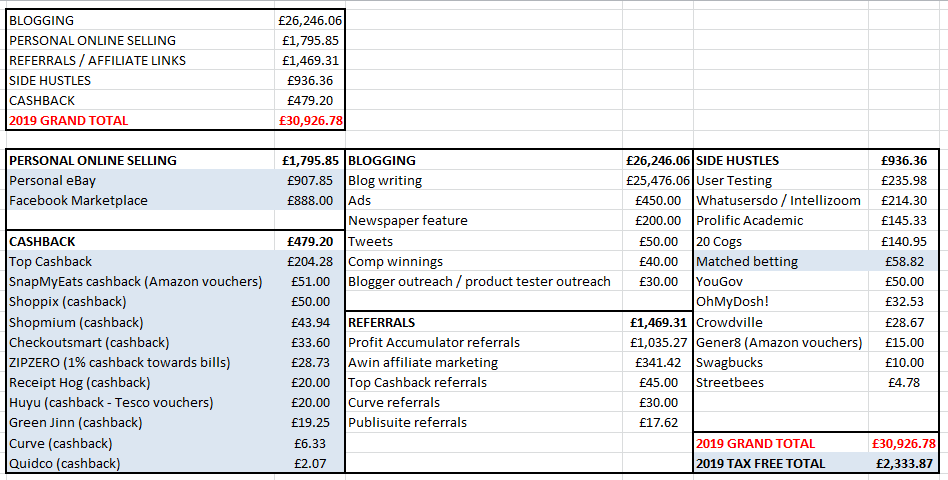 BLOGGING £26,246.06
Blogging is by far my favourite and most lucrative method of making money from home. I have been blogging since April 2013 and am still amazed I can make a full-time living from running websites and blogs.
I make money from sponsored blog posts, brand collaborations, hosting giveaways and ads. I made a small amount in 2019 from tweets, winning a blog competition and doing some blogger outreach.
I won't go into how to do it here, but I do share this information regularly on my blog. You can find lots of articles in the blogging sections in my top menu. Here are some quick shortcuts: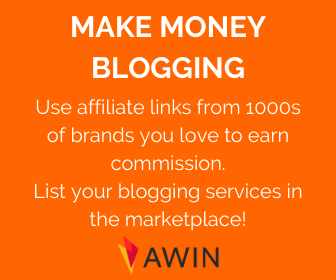 PRELOVED ONLINE SELLING £1795.85
What a great amount from selling our preloved goods online!
It's also great to see that almost half of this was from Facebook Marketplace which means no fees and no postage as they were all collection only.
I always list our outgrown clothes and toys on eBay and Facebook, as well as house items. We've gone so minimal over the last few years that I'm certain I won't have much to sell in 2020, but I always seem to find more!
Just today I was going to take our old Virgin Media box to the local recycling centre as it was too old a model to return to Virgin, but I thought I'll just try my luck on eBay first. Lucky I did as it sold for almost £20 the same day!
It's amazing how much value can be in things you think are junk in your home. It's also amazing how much money you can make from selling old items that you no longer use.

REFERRALS £1469.31
My affiliate and referral income is up on last year which is great news. I'd love to increase this in 2020.
Here's where I earn my referral income from:
Profit Accumulator
I refer people to Profit Accumulator who I highly recommend for matched betting. I used them for 26 months and made over £5600 profit in my spare time.
Some people make this much in a couple of months!
You don't need to understand how it all works as they have step-by-step guides that show you exactly what to do even without any betting or sports knowledge.
Believe me, I have no knowledge of either of those things!
They have a great referral scheme too, so if you love matched betting then you can make even more money by referring your friends and family.
Learn more: Make money matched betting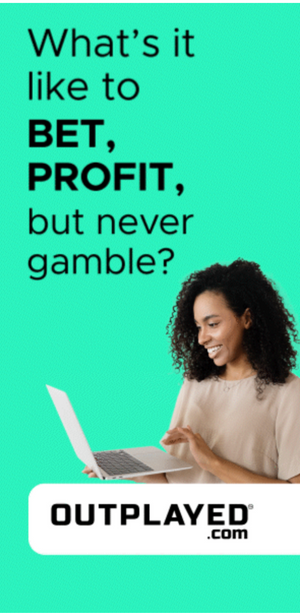 Awin
Awin is an affiliate marketing platform where online publishers/bloggers can have access to thousands of well-known brands affiliate programmes!
They also have a marketplace where we can list all our services such as blog posts, giveaways and social shares.
Another bonus is by joining their own affiliate programme you'll get £30 per person you refer to Awin .
It costs £5 to join Awin, but you'll get that back in your first payment. The payment threshold is only £20 and they pay this directly to your bank once you reach £20 of approved commissions.
Find out more here - How to make money from your blog with Awin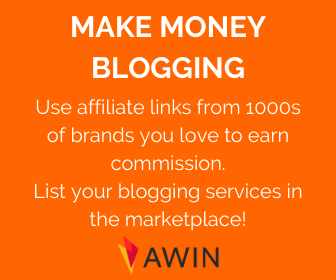 Top Cashback
Top Cashback also has a great referral scheme!
Once you are signed up you can get a refer-a-friend link. Once your friends have earned a certain amount of cashback then you will get rewarded. I've had anywhere from £5 to £15.
Sign up and let's get everyone getting this free cashback!
Curve
I make money by referring people to Curve. For every person that uses Curve via my referral link I get £5 and they get £5, for free!
Curve is a Mastercard debit card that links to all your bank cards so you can manage all your bank cards in one place.
It saves the hassle of carrying a bunch of cards around with you. You simply carry the Curve card and choose which of your own cards you want to pay with using their app.
It doesn't cost anything for the basic plan.
You get cashback at your three chosen retailers for the first three months and then you can make £5 every time you refer anyone. They get £5 too!
Get £5 free cash if you sign up to Curve with code FL2KH at https://www.curve.app/join#FL2KH
Learn more about Curve here: Get free cash with Curve
Publisuites
I make money by referring people to Publisuites. It's a platform to get sponsored blog posts and social media posts.
I've had paid work from the platform and their referral programme lets you earn 5% of the income of anyone you refer.
If you are looking for paid blog work or paid social media work then sign up by clicking here!
Read my full Publisuites review here: Make money blogging with Publisuites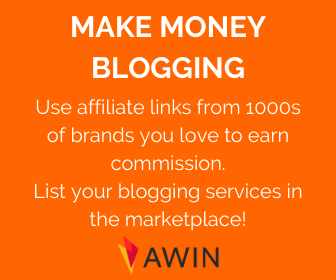 SIDE HUSTLES £936.36
I love finding other ways to make money online. It boosts my income and gives my day a little variety.
Sometimes I need to take a break from blogging and online side hustles give me a short break, whilst still allowing me to make some income.
There's the opportunity to make a lot more from these websites, but I just do them every now and then when I feel like it.
These are the online side hustles I made money from in 2019:
UserTesting
This is a website testing website. It's a great way to make a little side income each month. There are loads of tests every day, but it depends on your availability and demographics to which you are able to complete.
Find out more: Make money online testing websites and apps with UserTesting
Intellizoom
I get paid $5 or $8 per test with Intellizoom. It's a platform that offers website testing, surveys and online tasks for payment.
Read more here: Make money online with IntelliZoom
Prolific
I complete studies online at Prolific to help academics with their research. Some are random games or challenges. It's not like boring survey websites!
It's anything from a few random questions, to concentration tests, to views on food packaging.
Learn more: Make money at home with Prolific
20 Cogs
It's a 'get paid to' website where you have to take part in 20 offers and you can make over £100
It took one month for all the offers I completed to change from pending to confirmed so I could get paid. It took around 4 hours of my time to complete them all.
Read my experience of 20 Cogs here: Make money online with get paid to website 20 Cogs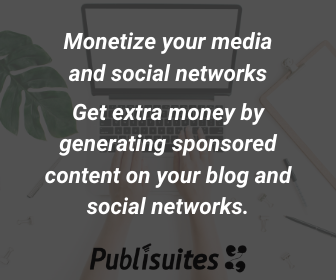 Matched betting
I stopped matched betting at the start of 2019 after being a matched bettor for two years. I still recommend it as it's a really easy way to make money from home and quickly, at first, too.
If you are curious then I have lots of blog posts answering questions and sharing my own matched betting journey:
Follow my own matched betting blog journey here:
More matched betting blog posts: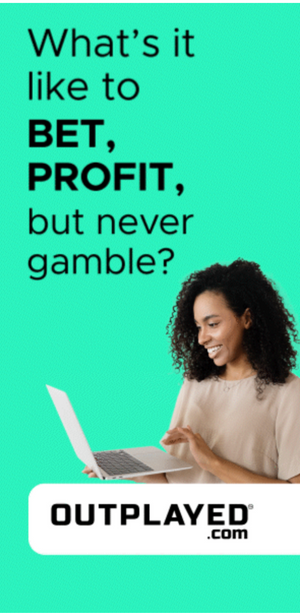 YouGov
This is a sort of survey site where you answer several questions about current affairs. Your answers are generally used in polls that are shared in the media.
Learn more here: Make extra money online with YouGov
OhMyDosh!
This is a website with lots of ways to make money.
There are 'get paid to' offers such as signing up for free trials, cashback offers, surveys and a great referral scheme too.
Read more here: Make Money Online with OhMyDosh!
Or sign up right away by clicking here
Crowdville
This website is another website testing platform, but also for apps too. I've made money by answering a short survey and also by testing an app and giving feedback.
Learn more here: Make money online with Crowdville
Or sign up to Crowdville here!
Gener8 (Amazon vouchers)
Get paid when you see ads online! I didn't do anything except for install the browser extension. Now I get paid when I see ads online. It's a no-brainer.
"Brands pay websites to show you display advertising. With Gener8 that money goes to you. Be a part of the movement."
So far they've only given Amazon vouchers and others, but they should be adding a proper cash out button in 2020.
Read more here: Get paid when you see ads online with Gener8
Swagbucks
I make money from Swagbucks by searching the web! Click here to learn how to make cash by searching the web as you normally do!
Streetbees
This is an app where you can complete short tasks and questionnaires for cash. I once got £5 for filming myself making a cup of tea!
Read more here: Get paid doing simple tasks from your phone with Streetbees
Or sign up now using my referral code 7754OB at http://onelink.to/streetbees
CASHBACK £479.20
I am a big fan of getting cashback and there are numerous ways to get it for free!
Some banks offer cashback and rewards. There are also lots of online websites and apps that give cashback too.
Check out these blog posts for a list of sites to get you started:
It's pretty amazing that I made almost £500 cashback in 2019 on my normal purchases.
I didn't change my shopping behaviour. I just used online cashback website links to do my shopping, a card with cashback benefits and took photos of my receipts to get cashback.
It's definitely worth it to get almost £500 back in one year. What a great saving!
Here are the apps, card and website I used in 2019:
Top Cashback
We love Top Cashback and check it before buying or booking anything online to see if we can get cashback by using their link to go to the website instead.
I also have a browser notifier that lets me know if a website I'm viewing offers cashback.
This income report only shares my cashback, but Ben my husband has an account too, so as a household we earned even more than this!
Learn more: Top Cashback UK review: £1266 free cash back in 3.5 years
SnapMyEats
I spend a lot of time snapping my receipts!! I have five receipt snapping apps that reward me for my receipts at the moment, as well as six cashback apps! SnapMyEats is a smart phone app that rewards you with Amazon vouchers for taking photos of your food and drink receipts.
You can get a maximum of £5 in vouchers for snapping 15 food and drink receipts in one month. Sometimes they offer bonuses too.
I take the first 15 photos and then Ben has the app too and he takes the next 15. This means we both get £5 each in Amazon vouchers each month, so £10 in total in our household. You can't take photos of the same receipts, so if more of you have the app in your household then make sure you aren't snapping the same receipt twice.
Learn more in my full SnapMyEats blog post here: SnapMyEats review – earn Amazon gift cards with your food receipts
Shoppix
Collect tokens by uploading photos of your receipts and exchange them for PayPal cash.
Shoppix freebie! If you enter 52YFMN8U when you download the Shoppix app, we'll both get 200 tokens when you snap a valid receipt and complete the profile survey!
Shopmium
Shopmium is a supermarket cashback app. They currently have grocery coupons for Tesco, Sainsbury's, Asda, Morrisons, Waitrose and Boots.
If you sign up by clicking my Shopmium referral link then you can currently get a free tub of Ben and Jerry's ice cream! (Freebie sometimes changes)
Learn more about Shopmium in this blog post: How to save money at the supermarket with Shopmium
CheckoutSmart
You can receive up to 100% cashback on selected items from the major supermarkets and many popular High Street stores.
Learn more: Save money at the supermarket with CheckoutSmart
ZIPZERO
ZIPZERO is a receipt scanning app, but with a twist. You add the bank details of your household bills and the money you earn can go towards reducing your monthly bills. I have managed to add Severn Trent and Virgin Media.
You get 1% cashback on every receipt you scan. Once you have at least £1 available then you can use it towards your bills.
Learn more here: ZIPZERO app review

Receipt Hog
Snap your receipts with Receipt Hog to collect coins that can be exchanged for cash to your PayPal account!
Learn more: Make money at home from receipts with Receipt Hog and Shoppix
Huyu
I get a cashout around once every two months for snapping my supermarket receipts. They only offer gift cards and not cash. You can choose from several different retailers.
Learn more: HuYu– earn gift cards with your supermarket receipts
GreenJinn
GreenJinn is a smartphone app which has digital coupons for Tesco, Sainsbury's, Waitrose, Boots, Superdrug and Ocado. The coupons are refreshed every Monday and you'll find food, toiletries and cleaning products.
Find a coupon you want to use, take a photo of your receipt on the app once you've bought the item and within a day or so you'll get cashback.
You can cash out to your PayPal account as soon as you reach £1.50.
Learn more: Save money at the supermarket with coupon app GreenJinn
Curve
You get cashback at three retailers of your choice for the first three months when using a Curve card.
The basic plan is free and you still get to pay on your own debit and credit cards. Curve is just a way of managing all your cards in one app and with one card.
Get £5 free cash if you sign up to Curve with code FL2KH at https://www.curve.app/join#FL2KH
The free £5 is applied after you've used the Curve card at least once - this is at no cost to you as you link it to pay with your existing cards.
Read more here if you want to understand how it works: Get free cash with Curve
Quidco
It amazes me how many people I know who still don't use cashback sites. It's basically money back for all the things you already buy!
Quidco is another cashback site that gives money back to you if you shop at a retailer via their link. It's really simple to do.
More ways to make money from home in 2020
Phew! What a whopper of a post. That's all the websites, apps and methods I used to generate income in 2019.
But what about 2020?
Well, I'll continue to use all of these methods and even more!
I am already trying out a couple of new money making methods online, but I haven't cashed out yet. When I do, I will share them in my money making section.
If you want even more ways to make money from home then check out these blog posts:
That's a wrap!
Fingers crossed for another successful year. I'll be back with my next annual income report in January 2020.
In the meantime, bookmark my blog and check back regularly for lots of amazing money making and money saving tips.
Here's a quick look at my income since 2017 which is when I decided to go full-time blogging and making money at home: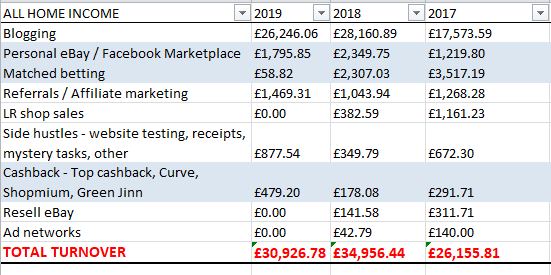 Making that leap into full-time self employment in 2017 was a great decision for me!
It's not all rosy though.
If you're thinking of becoming a full-time blogger then you need to know the bad, as well as the good.
Check out these blog posts to see the downsides and how I got into blogging full-time:
More popular blog posts and pages
3 tips for cheaper car insurance
How to cut household expenses with renewable energy
3 eco-friendly subscription boxes I use and love
How to cut your gas + electric bills
Freebies
Love UK freebies? Click here to get free money in the UK and other free stuff!
Here's an example of the offers and freebies you'll find: