When to use online catalogues for buying goods
Posted on
Despite social media and email marketing, consumers are still enjoying catalogue sales.
Since 2015, online catalogues have seen an increase in sales.
Consumers seem to look forward to browsing the pages of their favourite catalogue or finding a new one to look over. As a result of consumer enthusiasm, online catalogue use has exploded.
Online shopping continues to grow and according to experts, it has enjoyed a substantial surge in even just the last month.
This is excellent news for online catalogues and those who enjoy them. Their continued popularity can only lead to more of these catalogues and greater shopping choices for the consumer.
In this blog post I'll take a look at why online catalogues are booming and when it might be a good idea to use one.
Is cash becoming a thing of the past?
Are we becoming a cashless world? Over 25 percent of all retail sales in the UK take place online. Online shopping was worth 130bn in 2019, with no signs of a slowdown.
The pandemic caused by the Coronavirus only fuelled the surge of online shopping. During the beginning months of the pandemic, online shopping became the only choice, since retail businesses were closed.
Make the most of a cashless society
The Coronavirus has caused Britain's cash system to take a huge hit. Stores and merchants fear taking notes and coins, due to the virus. Therefore, the number of merchants refusing cash is increasing.
This news might be very worrisome for those who rely on paper money to shop, pay bills, and go out for entertainment.
But it's easily fixed by learning how to use a debit card and banking online. It might sound scary at first, but online banking is there to make your life easier.
Once you're comfortable with your debit card, you'll realise it's really useful to be able to browse and shop for things online. It opens you up to a whole new world of shopping. Every store you can imagine is on the internet and you can find some great deals that aren't always in the stores. You can even shop in catalogues online in the same way as a paper catalogue with lots of payment options and the ability to pay after you receive your goods to ensure you are happy with them or to spread the cost.
Choose payment options you're comfortable with
Many online catalogues offer the ease of spreading the payments out over time. This allows consumers to get their products now, and pay over time. These catalogues with instant credit are very popular with shoppers. To take advantage of this convenient payment plan, shoppers simply choose the buy-now-pay-later option during checkout.
There are a few reasons why you might choose to buy now and pay later with online catalogues. Firstly, you might wish to make a bulk order and know you will send some goods back. You want to try clothes on or order a couple of homewares to see which one suits your home best.
Rather than paying upfront for all the items and then waiting for a refund, you may wish to buy on credit. Some credit options give you so many days to pay off the credit without accruing interest. This gives you enough time to send back the items you don't wish to keep and only pay for the ones you do keep.
Another reason for spreading the cost of your spend over several months is to make it easier on your budget. Each month you pay a small amount until the purchase is completely paid for. If you don't have enough cash upfront to pay for the goods in one go and you really need them, then spreading the cost is more manageable. Only borrow what you can afford to pay back and think about whether you really need the purchases before you choose this option.
Being able to spread payments or pay after the goods are received makes any type of shopping easier, and is a great option for those high-ticket items that you may not be able to work into the budget, if you had to pay for them in full.
It's important to note that these catalogue credit options are similar to obtaining other credit cards or even a bank loan. Late payments will result in late fees and added interest. Late and missed payments will also impact your credit score. While you're shopping, keep these things in mind and don't take on payments that are larger than what you can comfortably afford.
Shop whenever you want
Catalogue shopping allows you to shop anytime that you choose. These online stores never close. If you have the urge to shop for a new pool float, a pink polka dot dress, or even dinners for the next week, you can do it at 3:00 am.
You can shop from your favourite recliner while wearing your pyjamas if you wish. If you want to make some super-secret purchases, you can do that too. No one will ever know what you bought when you shop from the comfort of your home.
Save money with special zero interest offers
Many credit catalogues offer special interest-free periods that consumers can enjoy. Shop during these special offers and your purchase will be interest-free for a certain period of time.
It's important to understand when this special zero-interest offer ends. If you don't pay off the purchase before it's over, you'll begin paying interest once the offer expires. If you can pay off the entire purchase during the specified time frame, you'll save a lot of money.
If you want to shop for an expensive item, buy it when one of these offers is in place and schedule your payments before the offer runs out.
Buy everything you need
There are catalogues that focus on a wide range of products. Find everything from clothing, to household items, to sport equipment to food, and much more.
These catalogues stock everything that you would find in a brick and mortar store and some items that you might only find in a catalogue.
You'll find many catalogues that stock a wide array of products so you can shop in one place with ease, but you'll also find specialty catalogues that focus on one type of item; toys, or sports gear, for example.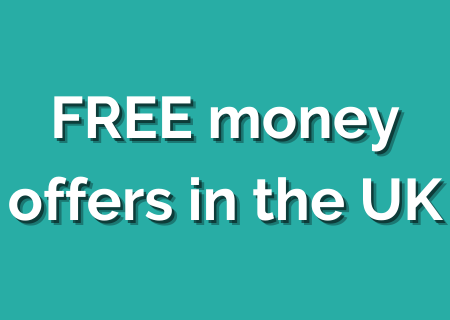 Pay attention to interest rates
The interest rates on credit catalogues can and do vary widely, so shop around. The average interest rate is a bit over 35 percent, with some as low as 18 percent, and others as high as 60 percent.
Catalogues with long repayment terms often have higher interest rates, so it's smart to look for one with a lower repayment term.
Other options to avoid interest are to find a zero interest on purchases credit card or to save for the item, but sometimes this is not possible, especially if you have a bad credit score or have a bad credit history. Plus you might really need an item, for example if your fridge or washing machine has broken down.
It is possible to buy from some catalogues online even if you have bad credit history, but be prepared for higher interest rates and it's really important to make sure you can afford the repayments. If you don't repay you could end up in financial difficulty.
Keep in mind that looking for catalogues with an interest-free period will help you save money no matter what the interest rate is, providing you can pay some or all of the balance back during the zero interest period.
Gifting made easy
These catalogues make gift-giving easy. Even if you've forgotten about an occasion, they make it easy to hop online, choose a gift, and opt for next day delivery. No one will ever know that you forgot!
Don't forget the coupons
These catalogues are in direct competition with your local retailers. They know that they have to work hard to entice you to shop with them.
For this reason, there is almost always a coupon or voucher that you can take advantage of when you shop!
Be sure to take advantage of them and the savings they offer. Visit sites such as shop2day.co.uk to find some great deals and coupons.
More family finance tips
Bulb energy £50 off discount code
6 easy ways to save money as a family
3 easy ways to save more money and increase your family's savings balance
How to properly manage your salary and budget throughout the month
How to haggle and save money on your Virgin Media bill
How to buy Christmas presents on a budget
What to do when you don't have the cash for essential household items
Three ways to improve your finances next year
How to overpay a personal loan + save money
These companies want to slash your energy bills
The importance of making a will
The 3 keys to money management you need to know
Please pin me