How to buy Christmas presents on a budget
Posted on
Christmas is an exciting time of year, but it can also be a time of financial worry. For many it's the most expensive time of the year. Heating bills are at their highest, there are numerous work parties and Christmas festivities to attend and that's before we even get to the modern tradition of buying gifts for our nearest and dearest. In hindsight it's best to prepare by saving throughout the year, but what if there's no money to save or we simply haven't prepared at all. Is it possible to get cheap but thoughtful Christmas gifts?
The answer is yes, of course. You may just have to be a bit inventive and creative, or change your mindset on what makes a gift. There are lots of ways to create cheap, free and thoughtful gifts on a budget.
If you are looking for lots of Christmas gift ideas and you are on a budget then read on. I'll share some of my top tips for making the pounds stretch further this Christmas and how to tackle affordable present shopping.
Firstly, set a budget
First things first, create a Christmas gift list and decide upon your budget. You don't need to go overboard and buy for every single person on your Facebook friends list, so be responsible with those you choose to gift. Your nearest and dearest is a good place to start.
I always have a Christmas shopping list on my iPhone in the Notes. I list everyone I am buying presents for separated into adults and children. In the children list I write the ages of each child so I can buy age appropriate gifts. With a busy working mum brain I can't always recall every age on the spot, so it's great to have a list to quickly refer to when out present shopping.
Once I buy a gift for someone I then make a quick note next to their name of the present so I know they are done. This is a great way to stay on track of your spending and who you've bought for, especially if you have lots of friends, family and children to buy for. I also make a note of how much I have spent so I can track my overall spending and make sure I am sticking to my budget.
Be wise with your budget. Make sure it's realistic and you can afford it without getting into debt.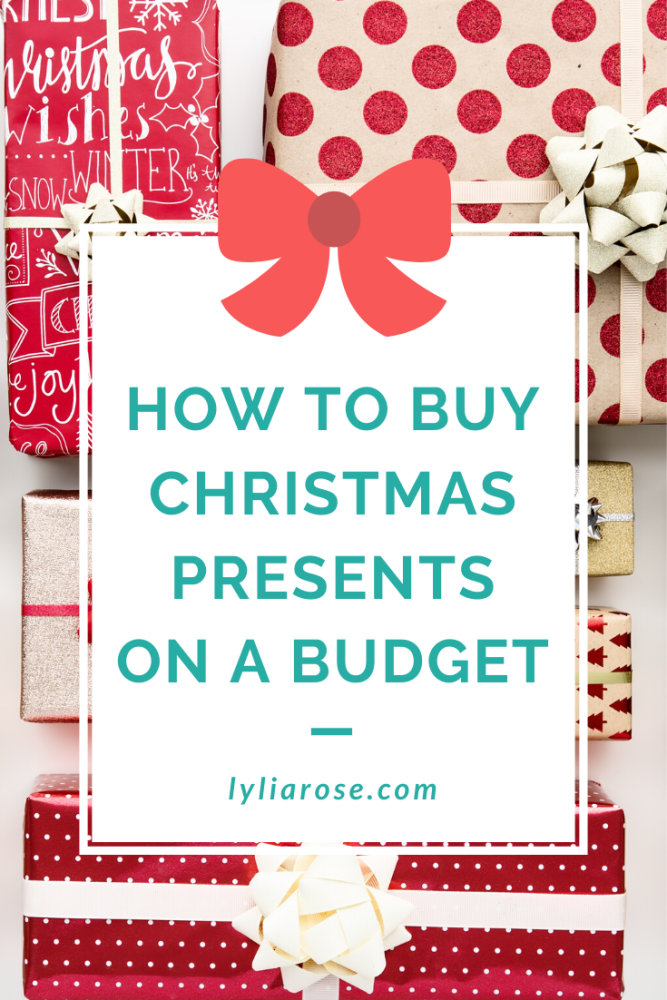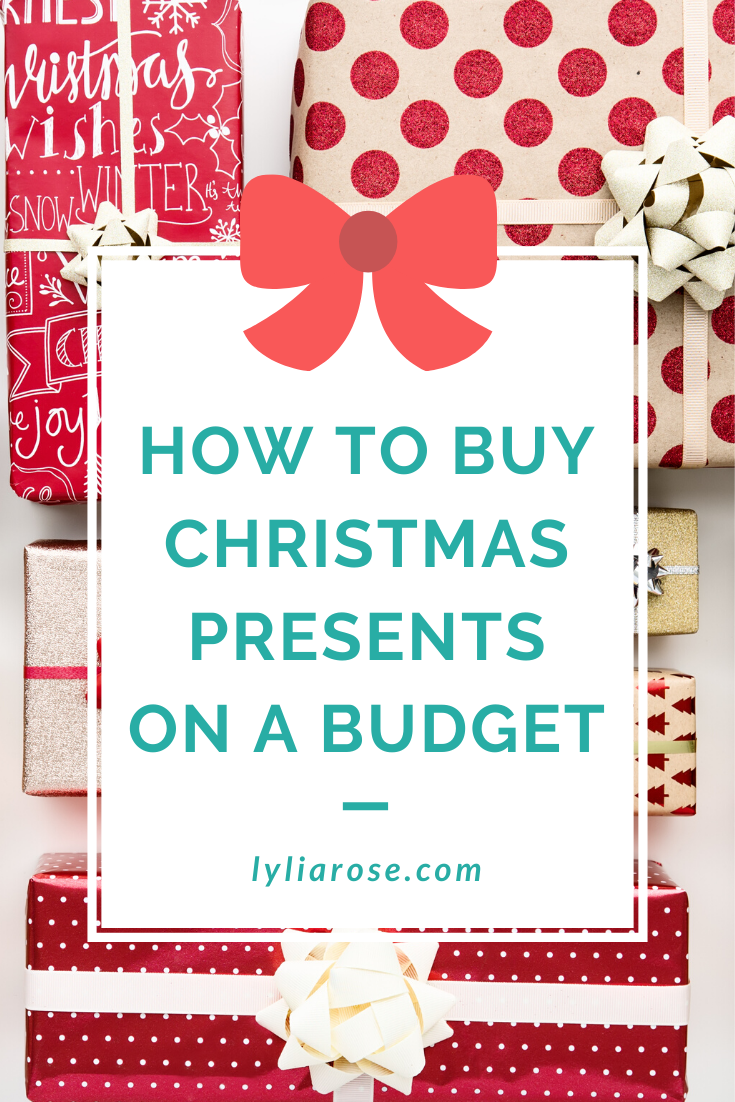 How to buy Christmas presents on a budget
If you do have budget and you have decided on a reasonable amount per person then it's time to get shopping. To make your pounds stretch even further, simply follow the advice below. These tips will make sure you get more bang for your buck!
Always search for coupons
Never pay full price if you don't have to. Make it a habit to check for discount and promo codes before buying anything online. You try this coupon website, simply enter the retailer in the search box and see if there are any coupons.
A quick search today for 'Topshop' found me a site-wide 20% off coupon. If you're purchasing gifts online then always remember to look for a discount code before you pay or you could be losing out on savings every time!
---
*** Check out my huge list of voucher codes for gift inspiration and to save on your Christmas shopping! ***
---
And, of course, cashback!
Check out my list of UK cashback sites and receipt and coupon apps so you can save money on both your online shopping and supermarket shopping!
The receipt and coupon apps are great for inspiration too. They often have some great gift ideas such as new food products to try and even alcohol with a discount.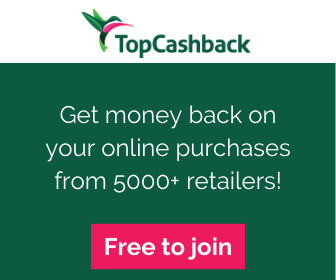 Give more with charity gifts
Do even more with your Christmas shopping money by choosing Christmas charity gifts. Not only will this be a cheaper option, but the money you spend will be put to good use supporting charities and their worthwhile causes. You'll also be able to find so many unique items.
If you're struggling to find a gift for a person then donate to charity on their behalf. Oxfam Unwrapped gifts start from only £5. You can choose to feed a family in poverty or provide seeds for families to grow their own food. It's a great idea and is another way to put your limited money to good use whilst also having something to give to your loved ones at Christmas.
Shop on Black Friday or Cyber Monday
The Black Friday craze is in the UK every year now and you can bag yourself some serious bargains and discounts by planning your Christmas shopping for this weekend. Keep an eye on the prices of things you want to buy to see if they are much cheaper on Black Friday or Cyber Monday.
Buy preloved
Second hand goods are a more affordable way to buy gifts at Christmas and there are numerous online marketplaces such as Preloved, eBay, Gumtree, Shpock and Facebook Marketplace. This is a great way to find bundles of toys and books for children at low prices.
Spread the cost with a subscription
One way to make the cost of present giving more affordable is with a subscription. Plus, it's a gift that keeps on giving! There are all sorts of subscriptions for every type of person and their interests. Here are a few ideas:
You don't always have to subscribe for a year. Many are flexible and can be cancelled at any time, so you can choose how long you want the subscription to be for your recipient.
Check out deals websites
There are lots of websites that sell brand new goods with crazy discounts. Wowcher give up to 80% off shopping and experiences and Groupon gives up to 70%! They have experiences, travel offers and sell goods too, so there's something for everyone and it's a great way to save money on Christmas gifts each year.
Gift food and drink you can buy with discounts
Food and drink is usually always well received and it doesn't have to be expensive! There are a few in-store coupon apps that I always use and recommend to get discounts on your groceries: GreenJinn, Shopmium and CheckoutSmart. These apps regularly have discounts on chocolate, alcohol and toiletries which all make great Christmas gifts.
Plus, if your recipient doesn't like the food then it can easily be donated to a food bank :)
Learn more in these blog posts:
How to save money at the supermarket with Shopmium
Save money at the supermarket with coupon app GreenJinn
Find the list of lots of these sorts of apps here: receipt and coupon apps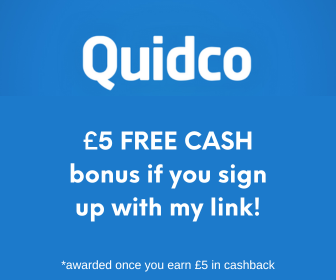 What if you can't afford to buy Christmas presents?
No-one should be getting into debt at Christmas or struggling financially in order to buy presents for people. If this is ringing bells, then it's time to assess what's more important. Buying presents and getting into debt and causing financial stress, or taking another approach?
If you can't afford to buy presents, then don't!
Your loved ones will understand and would rather you weren't getting into debt just to buy them a present.
If you really want to do something for them and can't go without giving anything at all, then think outside the box. Make them a gift if you're crafty, bake a cake or paint a picture if you're the artist. You could find a chocolate moulds supplier and create your own chocolates or sweet treats to gift, give your quality time as a present or search for discounts to maximise the presents you can afford to buy.
Christmas is also about spending time with family, not just giving gifts, so make plans to spend some real quality time together. Go on a winter's walk, wrap up warm and pack flasks of hot chocolate. Choose to create a memory instead of giving a gift and save yourself from any financial hardship.
Christmas is about more than presents
It's easy to do Christmas on a budget if you are savvy with your spending and don't always buy new. If you can't afford Christmas then create special memories instead and don't put any pressure on yourself to buy gifts you can't afford. Most importantly, enjoy spending time with your family and giving in whatever way you can, whether that's through spending quality time together, cooking a meal, helping out or giving gifts that you can afford. Don't spend for the sake of spending and definitely don't get into debt.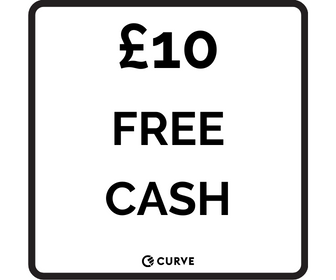 Want to make more money from home, online or need a side hustle? Find loads of ways to make money at home on my blog, as well as my favourite side hustle in my matched betting blog!
Looking for ways to save money? Check out my massive money-saving tips section and find some great deals on my voucher codes and free money pages!
Want to manage your finances better? Here are loads of family finance tips and helpful debt articles.

Posted in Dec 2019 and updated in Nov 2021.