5 reasons to invest in precious metals in 2021
Posted on
Despite various shortcomings, the year 2020 was a spectacular time for precious metals. And the year 2021 is no less. Along with so much hope worldwide, precious metals are all set for potential gains in 2021.
As the global economy slowly recovers from the devastating impact of coronavirus, the precious metal silver has already started to outperform, and gold is closely following the same pathway as well.
According to the World Gold Council data, the gold prices hit $2,067 per ounce in August 2020. It is because the investors relied on gold as a safe-haven investment. If you are considering investing in precious metals, then several online platforms like Gold Stackers offer a great channel to buy various precious metals.
Here are five reasons why you should consider precious metal investments in 2021.
The silver stock market is riding the high wave
With the political stability in major countries and the low economic tension, the global stock market has been on a good run the past few years. But the economy moves in a cycle. There are chances for any crisis to occur in the next few years because of economic issues and geopolitical tensions.
In such situations, the bullion markets may attract more investments, and you are likely to see a good hike in silver and gold prices. The price of silver can vary from day to day because of different reasons. So before investing in silver, keep track of its rate.
The supply of gold is scarce
If you take all the gold found in human history and meld them together, it will fit a cube of just 21 metres. Though Earth has large amounts of gold, mining it can be difficult and hence it is available in low amounts.
With this in mind, in 2020, the gold price increased by 24.6% and is expected to move up in 2021 as well. So it is the right time for you to invest in the precious metal gold. You can invest in physical gold forms like coins and bars available for purchase at Gold Stackers.
You can diversify your portfolio with precious metals
If you invest everything you have in the stock market with the dreams of attractive and quick returns, it means you are taking a potential risk. To tackle this, you should diversify your investments. You could use something like ChipX to diversify your funds, or another way to do that is by investing in precious metals. Silver and gold are the best alternatives, especially in 2021.
High global demand
The demand for precious metals is surging in many counties. With the growing population, the demand and supply cycle continues to widen, making precious metals one of the safest investment options.
Silver is coming up from all-time low
In recent years, the precious metal silver has been recovering from the slump. It is also one of the reasons why you should invest in precious metals in 2021. As it has come out of the all-time low, the uptrend looks feasible, and from here, there are minimal downsides to the metal in the light of the recent market trends.
So it is a good time to invest in silver as well in the form of coins and bars that are available for purchase from online silver bullion dealers like Gold Stackers.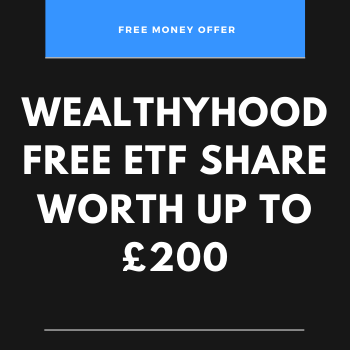 More investing blog posts
Trading 212 free share worth up to £100
3 ways to invest money from your sofa
Do I need to own a home to invest in property?
Easy ways to start investing for beginners
25% top up on LISA retirement savings
How impact investments helps the world and the importance of donating
How much should a regular investor set aside for investing each month?