3 ways to invest money from your sofa
Posted on
3 easy ways to invest money from the comfort of your own sofa
I've been really shocked at the appalling rates of interest banks are now offering on savings. My eSaver now earns only 0.15% which is pretty pathetic. They might as well not bother. Our joint savings builder account is a little better with 1.5%. Still, it's not a very enticing figure.
This has led me to start investigating other ways I can invest some of our savings for a possible higher return. I'm a total beginner to all of this, but here are three ways I might be able to get a higher return on my investment than through my savings accounts:
Here are three easy ways to invest money from the comfort of your own sofa and potentially earn more interest than your bank!
1. Invest in property from £10
If you thought you had to be rich to invest in property and build your very own property portfolio, think again. Companies are now crowdfunding for investment in properties, which means you can invest from as little as £10. Many companies offer a fixed return of around 5-7%. This guaranteed interest is a lot more than my savings account.
* As with all investments there are risks, so make sure you read and fully understand the key risks before making any investment. Only invest an amount you are happy to lose. Property value can decrease as well as increase.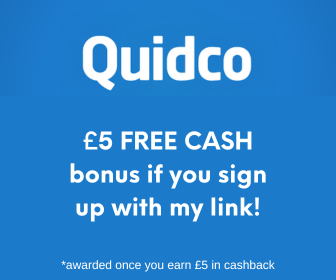 2. Shares
There are some great guides of how to buy shares online if you start searching. I was lucky enough to have to opportunity to buy some shares at my old place of employment and over the past few years these have tripled. I can manage my account easily online.
My husband's work has a share save scheme whereby once a year he can opt in and save a set amount from each wage packet. The shares are offered at a discounted price, so as long as they don't fall in three years, he will instantly make a profit. It's worth checking if your employer does the same as it can be a great way to save some extra cash and make some too.
You can also choose to invest in a stocks and shares ISA with your bank which may provide greater returns than a normal account. Have a search of your banks savings account options and see if they offer this type of saver. Shares are definitely something you want to leave long term if you can. My bank recommends a minimum of five years.
Beware though, you aren't guaranteed to make money with shares as their value can decrease. Only invest money you are willing to lose and seek professional advice to ensure you are fully aware of the risk potential.
3. Bonds
There are no interest Premium Bonds, whereby you don't earn interest at all. Instead every £1 you have invested is entered into a prize draw each month and the overall interest used as prize money.
I'm quite tempted to invest a little here just for fun to see if we can scoop a large prize.
Your money is not at risk, so even if you don't win anything, you can still withdraw your original investment at any point.
My Grandad has some money in Premium Bonds and says he's won more money than he'd have ever made in interest in a regular savings account.
If you want to guarantee a return, there are Investment Guaranteed Growth Bonds which at the time of writing offer 2.2% on investments up to £3000 if left untouched for three years. This is more interest than our bank savings, so it makes sense to switch.
More ways to make money from home
How I made £32000 from home in 2018-19
5 tried and tested ways to make money as a UK stay at home mum
Easily make money from home by testing websites with Whatusersdo
Make money online testing websites and apps with UserTesting
How I earn up to £50 per hour matched betting from home
Get paid doing simple tasks from your phone with Streetbees
Earn cashback on things you already buy
Not sure about Matched Betting? Make £40 now to see if it's for you!
Make money in your free time with RedWigWam (perfect for busy mums)
Make money online with OhMyDosh!
Make money at home from receipts with Receipt Hog and Shoppix
Make extra money online with YouGov
How to make money from your phone with Roamler
20 ways to make and save more money in 2019
Make money at home searching the web
Make money at home with Prolific Academic
Make money online with Crowdville
HuYu– earn gift cards with your supermarket receipts
SnapMyEats–Amazon gift vouchers in exchange for your food receipts
Get paid when you see ads online with Gener8
How to make money by featuring in the media
Make money online with get paid to website 20 Cogs
Please pin me
Save
Save
Save
Save
Save