How to get the most out of your money
Posted on
Most people want to be rich, forgetting that money is merely a means to an end, not an end in itself. You can use the money to reach your goals, but simply having money should not be a goal in itself. Getting your money to work for you has so many benefits. You can reach important milestones such as debt reduction, better pension planning, or entertainment in the form of vacations and fancy dinners.
It would be handy to bear some things in mind when embarking on a smart(er) money journey. Budgeting is key. So is having a target for your money. Then there are some practical ways to keep your money in check which are further below.
First things first – budgeting
Before you can put your money to work, you need to know what you have. Budgeting is about identifying the state of your finances, and knowledge is power. Part of knowing yourself includes knowing your money habits. Such information is especially critical during these unsafe pandemic times, and even more so if you earn a fixed amount each month.
A budget is a straightforward way to keep track of your earnings and expenses. You get to see, in black and white, the effects that regular take-outs and "window shopping" have on your bank balance. Also, having this information readily to hand helps a great deal with financial decision-making.
You can try your hand at a tedious, terrifying task and determine what your specific banking expenses are. No doubt this is arduous, but the results will be eye-opening and can only add to the wealth of knowledge you are now developing around your fiscal behaviour.
If that is too much for you, you can simplify the budgeting process and use pen and paper to write down all incomings and outgoings for the month. Be precise about your expenditures on your house, your transport, your friends and family, and your entertainment.
The bottom line is a healthy budget has fewer outgoings than incomings. Put this activity into regular practice to reap the full benefits. It is important to remember that this exercise is not meant to stress you out but to help and guide you.
Be goal-oriented
Aimless saving never helped anyone, so keep a goal in mind when making the most out of your money. As mentioned above, developing healthy financial habits can be a bit tedious and arduous, but one way to keep motivated in this worthwhile endeavour is to have distinct fiscal targets. This is especially beneficial when you find yourself with itchy fingers and on the brink of making an expenditure that is not altogether essential.
An extreme but small gesture to aid you in financial management could be to keep a reminder of your targets close to your cash or debit cards. So, when you want to get that must-have designer handbag and see a photograph of your ideal retirement home, you are likely to think twice about your spending habits. In this way, you are well on your way to making your money work for you rather than the other way around.
Now, put your money to work
Having well-controlled finances means that you can plan efficiently for long-term goals, short-term goals, and unpredicted expenses. Building an emergency fund is a great way to prepare for unplanned events such as health checks, vehicle maintenance, and even unemployment. Without an emergency fund, it is distressingly easy to lose control of your money.
It is important to remember that you cannot create your emergency fund overnight. It will take time and commitment. Your target should initially be three months' worth of income. As your earnings increase or you experience a windfall, put more away every chance you get. Also, these funds should not be tied up in a limited access savings account or anything of the sort. Keep your emergency funds in an accessible account from which you can make instant withdrawals.
Once you have an emergency fund you are comfortable with, you can set your mind on making major league savings. Most folks start saving with the best of intentions. Unfortunately, they start with an amount that is too high, only to end up abandoning the endeavour because it is untenable. So, start with a realistic monthly amount that you know you have a reasonable chance of maintaining.
If you want to go for gold and your savings, as well as your emergency fund, are in good shape, consider making your money work for you through investing. Investments are an ideal option, especially if you are in a position where you will not need a large portion of your money for a while. One of the most effective ways to grow your wealth is to put it in stocks and shares. You can dabble in these to begin with a Freetrade free share worth up to £200. An independent study done on investment platforms found Moneyfarm's UK investment ISA portfolio to be one of the top performing portfolios net of charges. Over a three-year period, the FTSE was down by 14% but their portfolio grew by over 20%.
There you have it – a great guide to getting your money to work for you. An emergency fund provides a hedge against unplanned events and allows you to manage any nasty shocks. Saving is an efficient strategy for developing good financial habits while investing takes care of your money in the long term. Learning how to use your money wisely is doable.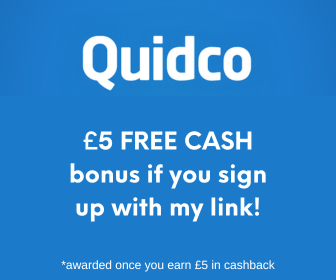 Looking for more ways to save money or how to get free money? Check out my massive money saving tips section and find some great deals on my UK voucher codes and free money pages!
Want to manage your finances better? Here are loads of family finance tips and helpful debt articles.
Looking for ways to make extra money from home? Here are 60 ways to make money online and check out my favourite side hustle to make money in my matched betting blog!