Flower bouquets: how to choose the best florals for your wedding
Posted on
A wedding is incomplete without carefully chosen blooms for the bride. However, choosing the right flowers for your wedding can be an uphill task, especially if you don't have some knowledge about these beautiful blooms. You need to get a bunch of aspects right, including the flower type, colour, bouquet type, shape, and size, among other things. To make it less frustrating for you, here are some tips you can use to pick the best floral for your wedding day to prevent wasting money on your wedding.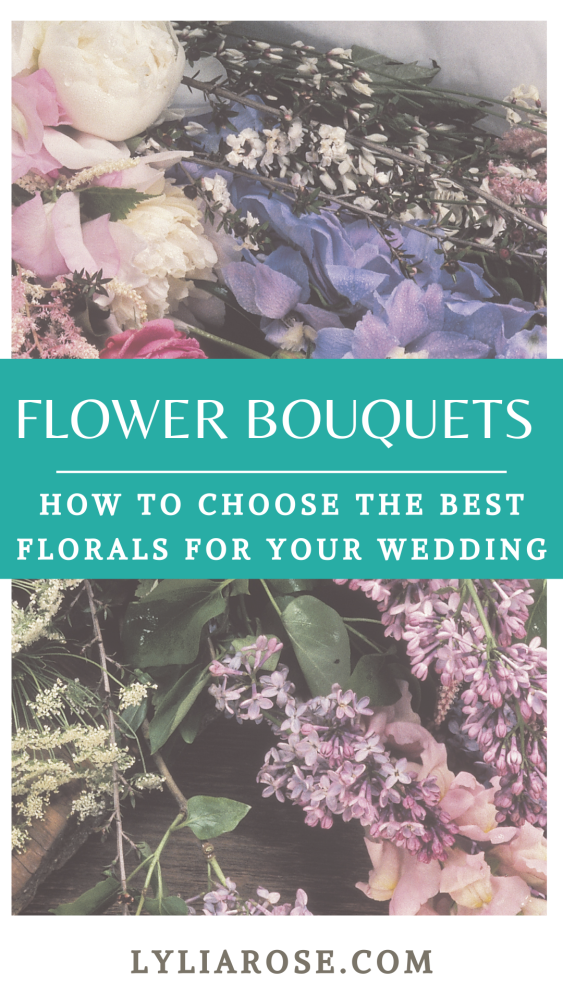 How to pick the best wedding flowers for your bridal bouquet
Your wedding flowers are a crucial part of your special day, so it's important to choose a reputable and experienced florist. Ask for recommendations from friends and family, read reviews online, and ask to see a portfolio of the florist's previous work. When consulting with your florist, be sure to discuss your budget, wedding theme, and any specific flower requests you may have. Here are some more tips to pick the perfect bouquet:
1. Pick the wedding gown first
Your wedding flowers should match the type, colour, and style of your gown, not the other way around. Would you want flowers that completely outshine or hide the details of your wedding dress? Absolutely not! Rather, you should pick something that strikes a balance or complements the entire look. This is why it is advisable to bring your wedding gown or a picture of it when consulting a florist for your wedding flowers.
2. Popular flower types
Depending on the style and theme of your wedding, as well as your preferences, there are many different types of flowers to choose from. Also, many florists often include several variants in the wedding flower bouquet. Some are also a great way to give your wedding reception some spice. As you consult with the pro, some of the most common flower types for weddings include the following:
Garden roses are always great for weddings. They feature a romantic look and feel, thanks to their denser petals and captivating fragrance. There are tons of colours to opt for. All you have to do is browse roses for delivery from reputable growers online. Make sure to supply details about your wedding to avoid inconveniences.
These are perhaps the most widely-preferred wedding blooms of all time. Featuring fluffy, ruffled, and romantically shaped petals, peonies are a darling to many brides as they walk down the aisle on their special day. Their bouquets come in a diverse range of shapes and colours too.
Anemones feature delicate petals with bold and dark centres. They come in a diverse range of colours, including black and white, blush pink, cherry red, deep purple, burgundy, and bright blue.
Florists consider these flowers a darling, thanks to their beautiful bloom from delicate and razor-thin petals. While some varieties are mistaken for peonies, an expert grower will help you differentiate them easily.
These spring blooms are renowned for their peculiar signature colors of deep purple and light lavender. They are also available in crisp white.
Dahlias

Sweet Peas

Hydrangeas
3. The season matters
Many blooms are seasonal, and wedding flowers aren't an exception. Some blossoms are abundant in spring, whereas others are in surplus in summer. If you're holding a fall wedding, you will want to make sure you consider in-season flowers available.
Off-season flowers can be either hard to find or extremely expensive. Alongside the season, let your budget guide you on which wedding blooms to include in your bouquet. You can still plan an elegant wedding on a budget by choosing in-season flowers or even by picking a bunch of seasonal flowers to carry rather than a custom-made floral bouquet.
4. Bouquet shape, and size and type
As a rule of thumb, the size of your bouquet should suit the size of your dress. The bouquet should also not overshadow your waistline, so make sure it is narrower. Also, bridal bouquets come in different types depending on the shape and floral arrangements.
As a matter of fact, floral arrangements matter for the wedding reception as well. They can even be reused in various places at the venue according to Michelle Hodgson's suggestion to Brides. The best option is the one that complements the overall style, theme, venue, and formality of your occasion. Some common styles you should familiarize yourself with include the following:
Composite

Round

Nosegay

Hand-Tied

Posy

Cascade
Making your own wedding bouquet
If you prefer a DIY wedding then you could even make your own! Making your own wedding bouquet can be a fun and personal touch to your special day. Start by gathering your desired flowers and greens, as well as a few tools such as scissors and floral tape. Begin by cutting the stems of your flowers to the desired length, then start arranging them in your hand until you achieve the desired shape. Once you have your bouquet arranged, use floral tape to secure all the stems together.
Tips for preserving and caring for your wedding flowers
Ideally you want to have your wedding flowers available to collection or delivery on the wedding day itself, but what if they need to be dropped off earlier? Here are some tips to care for your wedding flowers to keep them looking perfect:
Hydration is key - Keeping your flowers hydrated is essential for preserving their freshness and longevity. Make sure to keep the vases or containers filled with water, and use floral preservatives if possible. Additionally, avoid placing your flowers in direct sunlight or near sources of heat, as this can cause them to wilt and dry out.
Temperature control - Flowers are sensitive to extreme temperatures, whether it's hot or cold. It's best to keep them in a cool and shaded area, away from drafts or air conditioning vents. This will prevent them from wilting or freezing.
Trim the stems - Trimming the stems of your flowers regularly can help them absorb water better and prolong their life. Make sure to use a sharp knife or scissors and cut at an angle, this allows the stems to absorb more water.
Keep them clean - Dust and debris can accumulate on the petals of your flowers, making them look dull and unhealthy. To keep them clean, gently wipe the petals with a damp cloth or use a soft-bristled brush.
Check for pests - Before arranging your flowers, inspect them for pests such as thrips, spider mites, or aphids. These pests can cause damage to the flowers and spread to other plants in your home. If you notice any pests, remove them immediately and spray the flowers with a pesticide solution.
By following these simple tips, you can ensure that your wedding flowers remain fresh and beautiful throughout your special day and for days to come. Remember, it's important to be consistent in maintaining your flowers and to take immediate action if you notice any problems. With proper care, your wedding flowers will be a beautiful and lasting reminder of your special day.
Final word
Flowers are incredibly important in a wedding. Apart from symbolising love and merry, they add an extra pop of colour and texture, making the day more special.
The above tips should help you choose the right bouquet for your upcoming wedding and even provide tips for how to keep your wedding cheaper if budget is a concern.