Flower bouquets: how to choose the best florals for your wedding
Posted on
A wedding is incomplete without carefully chosen blooms for the bride. However, choosing the right flowers for your wedding can be an uphill task, especially if you don't have some knowledge about these beautiful blooms. You need to get a bunch of aspects right, including the flower type, colour, bouquet type, shape, and size, among other things. To make it less frustrating for you, here are some tips you can use to pick the best floral for your wedding day to prevent wasting money on your wedding.
How to pick the best wedding flowers for your bridal bouquet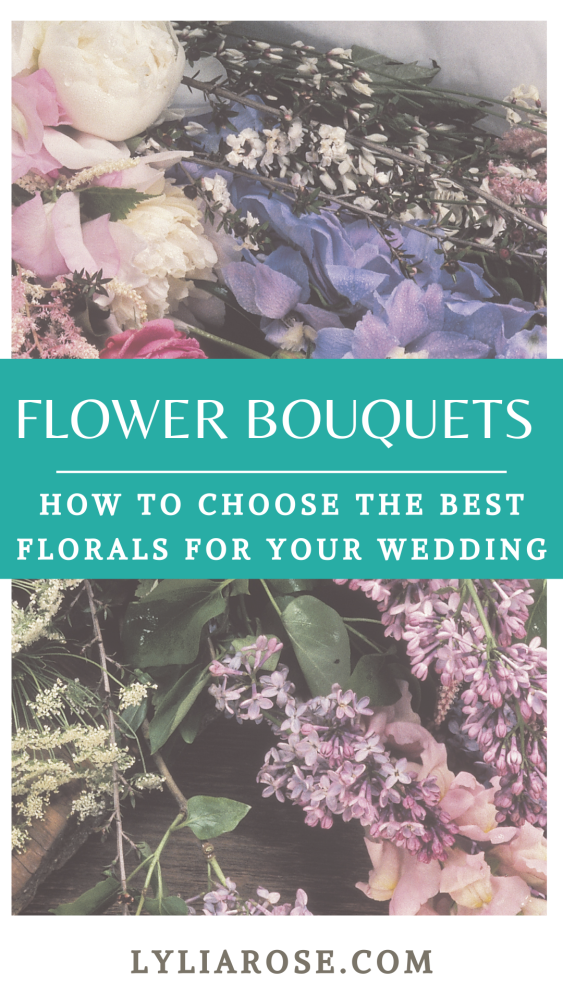 1. Pick the wedding gown first
Your wedding flowers should match the type, colour, and style of your gown, not the other way around. Would you want flowers that completely outshine or hide the details of your wedding dress? Absolutely not! Rather, you should pick something that strikes a balance or complements the entire look. This is why it is advisable to bring your wedding gown or a picture of it when consulting a florist for your wedding flowers.
2. Popular flower types
Depending on the style and theme of your wedding, as well as your preferences, there are many different types of flowers to choose from. Also, many florists often include several variants in the wedding flower bouquet. Some are also a great way to give your wedding reception some spice. As you consult with the pro, some of the most common flower types for weddings include the following:
Garden roses are always great for weddings. They feature a romantic look and feel, thanks to their denser petals and captivating fragrance. There are tons of colours to opt for. All you have to do is browse roses for delivery from reputable growers online. Make sure to supply details about your wedding to avoid inconveniences.
These are perhaps the most widely-preferred wedding blooms of all time. Featuring fluffy, ruffled, and romantically shaped petals, peonies are a darling to many brides as they walk down the aisle on their special day. Their bouquets come in a diverse range of shapes and colours too.
Anemones feature delicate petals with bold and dark centres. They come in a diverse range of colours, including black and white, blush pink, cherry red, deep purple, burgundy, and bright blue.
Florists consider these flowers a darling, thanks to their beautiful bloom from delicate and razor-thin petals. While some varieties are mistaken for peonies, an expert grower will help you differentiate them easily.
These spring blooms are renowned for their peculiar signature colors of deep purple and light lavender. They are also available in crisp white.
Dahlias

Sweet Peas

Hydrangeas
3. The season matters
Many blooms are seasonal, and wedding flowers aren't an exception. Some blossoms are abundant in spring, whereas others are in surplus in summer. If you're holding a fall wedding, you will want to make sure you consider in-season flowers available.
Off-season flowers can be either hard to find or extremely expensive. Alongside the season, let your budget guide you on which wedding blooms to include in your bouquet.
4. Bouquet shape, and size and type
As a rule of thumb, the size of your bouquet should suit the size of your dress. The bouquet should also not overshadow your waistline, so make sure it is narrower. Also, bridal bouquets come in different types depending on the shape and floral arrangements.
As a matter of fact, floral arrangements matter for the wedding reception as well. They can even be reused in various places at the venue according to Michelle Hodgson's suggestion to Brides. The best option is the one that complements the overall style, theme, venue, and formality of your occasion. Some common styles you should familiarize yourself with include the following:
Composite

Round

Nosegay

Hand-Tied

Posy

Cascade
Flowers are incredibly important in a wedding. Apart from symbolising love and merry, they add an extra pop of colour and texture, making the day more special. The above tips should help you choose the right bouquet for your upcoming wedding.