Buying a home: 4 financial tips to consider
Posted on
Any discussion about real estate can get complicated quickly. For many people, being a homeowner is a top priority in life. Others feel unfairly priced out of the housing market. Some investors think that buying a home is not a good financial decision.
Others, on the contrary, believe that buying a home is an excellent way to build wealth. These contradictions suggest that buying real estate can be the right step for you as long as you consider the financial implications thoroughly.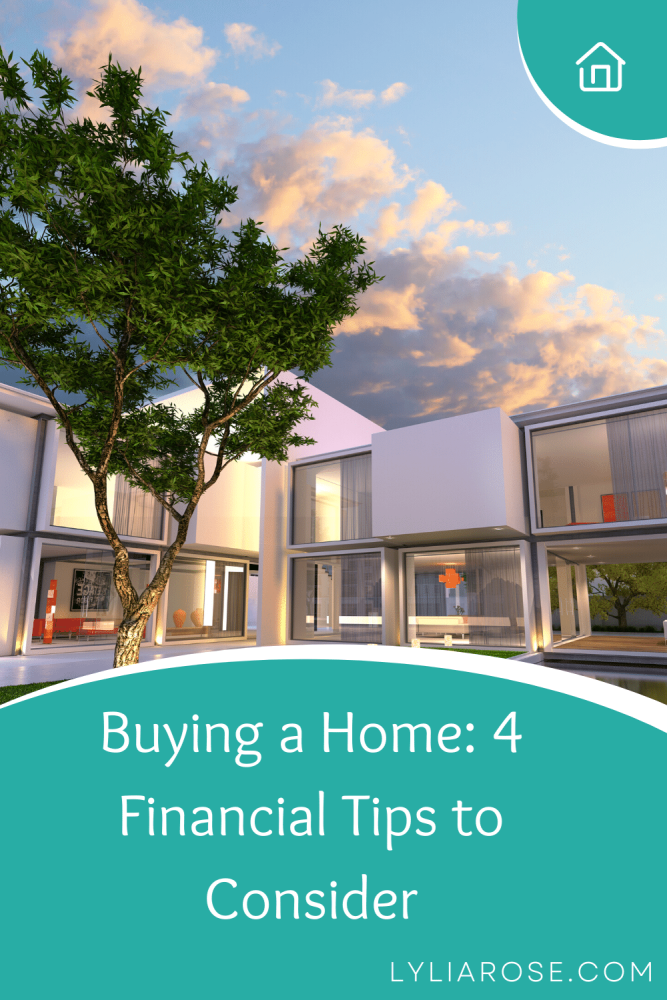 Here are four tips to help you decide if buying a home makes sense financially.
1. Compare prices
Before taking any other action, take the pulse of the market by looking at prices in your area. How big are the price fluctuations? Some real estate markets are more stable than others. What do real estate experts say? Whether you have one or multiple locations in mind, follow the market closely until you get a good idea about price expectations and patterns.
Learn as much as you can about housing prices and the types of homes available in your area. Check Georgia real estate to find offers in all the major cities in the state. If you're looking to sell your house fast in PA, it's important to consider other options like working with companies that specialize in buying homes in any condition. These companies can provide a quick and hassle-free solution for selling your home, without the need for expensive upgrades or extensive marketing efforts. For selling houses fast in PA, click here and learn more about how these companies can help simplify the home selling process.
2. Improve your credit score
As soon as you decide to buy a home, check your credit score and look for ways to improve it. Get copies of your credit history reports and make sure they are 100% accurate. If you identify any errors, dispute them immediately because they can affect your credit ratings.
Another way to improve your credit score is to pay off your debt. Having some amount of debt is not a bad thing. However, your debt should never be above a third of your monthly income.
Improving your credit score will convince mortgage lenders that you are a low-risk applicant. Thus, you will obtain the most favorable mortgage rates.
3. Sort out your finances
Do some serious math before setting your final budget for a home. The first thing to determine is how much you can comfortably put down on a mortgage. The average down payment amount is 20%, but some buyers put down significantly less. Planning for the down payment and closing costs is a critical step.
Keep your savings for a home in a separate account. Ideally, you should have another savings account for unpredictable expenses and emergencies.
What about your income? How predictable is it? If you're a freelancer or business owner, have a plan for a potential decline in income. Make a financial plan.
4. Estimate indirect expenses
Being a homeowner is very different than being a tenant. As a homeowner, you are responsible for taxes, insurance, repairs, and renovations. Before buying a home, take the time to consider potential indirect expenses you may face in the future, besides mortgage payments and electricity, gas, and water bills.
The costs of maintenance and home repairs are less predictable but not negligible. When you set your budget for a home, include all these indirect costs in your financial plan.
Pros and cons of buying a home
While buying a home can be a great way to build wealth, there are also some potential downsides to consider. One of the biggest benefits of homeownership is the opportunity to build equity over time, as the value of the home increases and the mortgage balance decreases. Homeowners may also be eligible for tax deductions on mortgage interest and property taxes, which can lower their overall tax bill.
However, owning a home also comes with some financial risks. Homeowners are responsible for paying property taxes, homeowners insurance, and any maintenance or repairs that are needed. These costs can add up quickly and may be unpredictable, which can be a challenge for those who are on a tight budget. Additionally, buying a home can be a long-term commitment that limits flexibility in terms of where you live and how you allocate your financial resources.
Types of mortgages
There are several types of mortgages available for those who are interested in buying a home. Fixed-rate mortgages are one of the most popular options, as they offer a stable interest rate and predictable monthly payments over the life of the loan. Adjustable-rate mortgages, on the other hand, can offer lower initial interest rates but may fluctuate over time, which can make budgeting more challenging.
Government-backed loans like FHA and VA loans can be a good option for those who may not qualify for a traditional mortgage due to a low credit score or other factors. These loans typically offer more flexible eligibility requirements and lower down payment requirements, but may come with higher fees or interest rates.
The homebuying process
The homebuying process can be complex and overwhelming, but it doesn't have to be. The first step is to get pre-approved for a mortgage, which will help you determine how much house you can afford. From there, you'll need to work with a real estate agent to find a home that meets your needs and budget, make an offer on the home, and navigate the home inspection and appraisal process.
Once your offer is accepted and you've secured financing, you'll need to go through the closing process, which involves signing a lot of paperwork and paying various fees and expenses. A good real estate agent can guide you through each step of the process and help you make informed decisions along the way.
Renting vs. buying
Deciding whether to rent or buy a home is a personal decision that depends on a variety of factors, including your financial situation, lifestyle preferences, and long-term goals. Renting can be a good option for those who value flexibility and don't want to be tied down to a long-term commitment. Renting may also be more affordable in the short term, as you won't have to pay for property taxes, homeowners insurance, or maintenance and repairs.
However, buying a home can be a good long-term investment that can help you build wealth and establish roots in a community. Homeownership can also provide a sense of stability and security that can be difficult to achieve when renting. Ultimately, the decision to rent or buy will depend on your individual circumstances and priorities.
Homeownership and financial wellness
Owning a home can be a key component of overall financial wellness, as it can provide a stable, long-term investment that can appreciate in value over time. However, it's important to be prepared for the financial responsibilities that come with homeownership, including property taxes, insurance, and maintenance and repairs.
To ensure that homeownership is a positive financial experience, it's important to have a solid financial plan in place. This may include having a healthy emergency fund, setting a realistic budget for housing costs, and working with a financial planner to ensure that your long-term financial goals align with your homeowners
Final word
Being a homeowner is a great experience as long as your home is not a financial burden. Have a good strategy before investing your hard-earned money in real estate.
Want to manage your finances better?
Here are loads of family finance tips and helpful debt articles.
Check out my massive money-saving tips section and find some great deals on my voucher codes and free money pages!