Quick + Easy Ways to Redesign Your Rooms on a Budget
Posted on
There are a number of ways to redesign and redecorate your rooms without spending a lot of money. Here are some quick and easy ways to do so.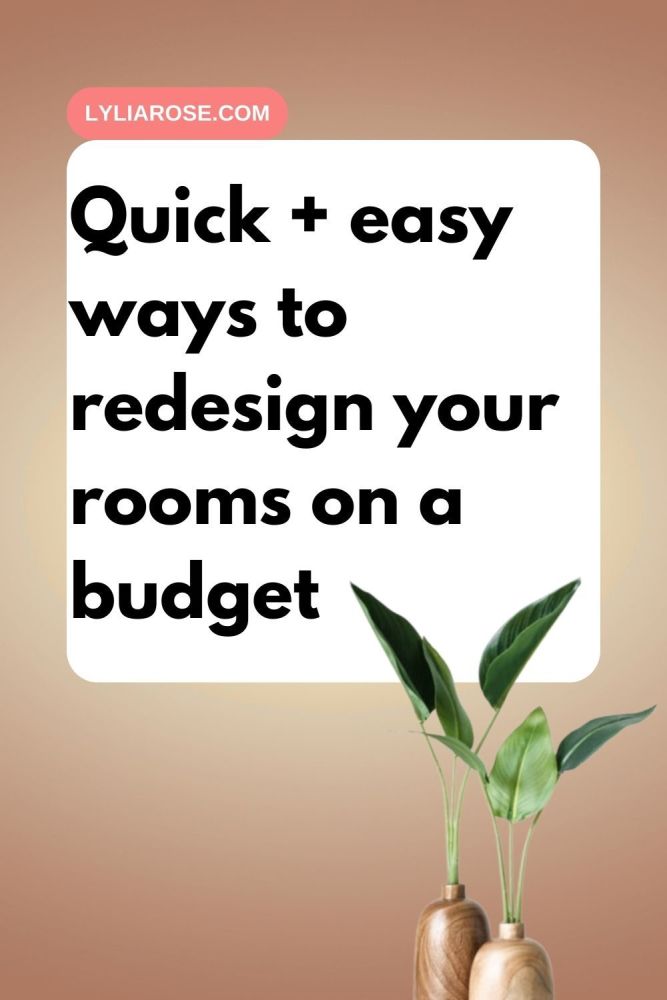 How to decorate your rooms with simple things
Injecting some new life into your home need not be difficult or expensive. There are a number of ways you can rejuvenate spaces in your home and without breaking the bank.
From altering the lighting to adding some feature wallpaper, here are some great, cost-effective design tips for giving your home a budget makeover this year:
Add some colour to your walls
Painting is one of the easiest ways to bring a new lease of life to your living space. It can give a room an instant lift, covering grubby marks and tired looking décor in an instant.
You could also consider adding a bold touch by creating a feature wall using paint or wallpaper. With just one roll of paper or one tin of paint, you could add a truly distinguished designer touch to your home, and one that will wow your guests. It can completely change the dynamic of a room, so if you have a colour in mind then go for it!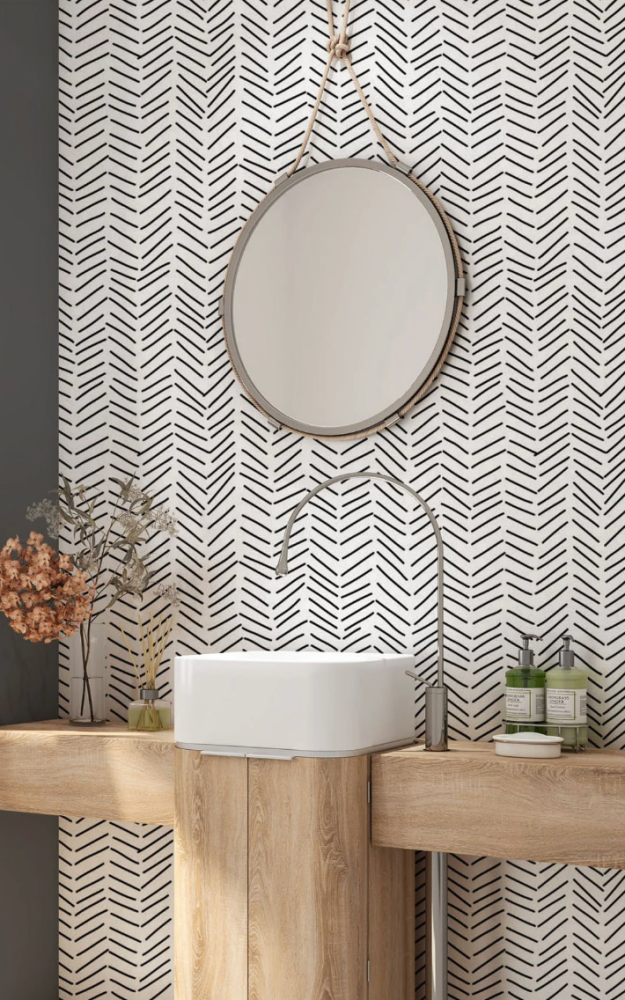 Change your lighting
Lighting can really add to the overall mood of a room, so why not choose something a little different?
If you want to create a more romantic ambience, opt for soft table lamps that you can use on their own or a freestanding lamp in the corner.
Or, if you're looking to create a dramatic impact within your living space or bedroom, what about an opulent chandelier from a company such as Cox & Cox? This can help to create a unique focal point within the room whilst also providing you with better lighting.
Even just adding a dimmer switch to the room (if your main lighting is compatible) can allow you to adjust the ambience of the room in a second.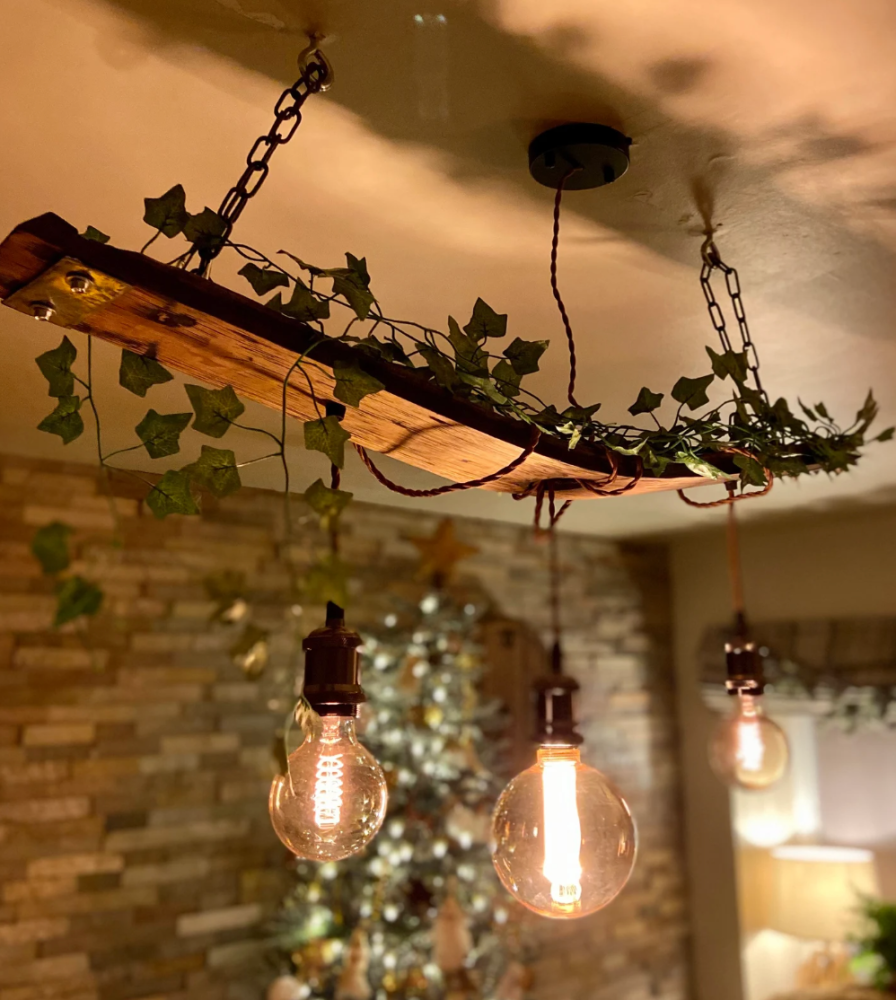 Handmade rustic oak pendant light
Update your soft furnishings
A room can be instantly transformed with the finishing touches you use, and soft furnishings such as cushions and pillows are a great way to do this. Changing the colour and pattern of these can instantly add another layer to your décor, which can be further complemented with matching candles and accessories. You can also add throws or roundies to sofas or beds.
You could update your dining room decor with a rug under the table, a faux fur rug draped over a bench, or new cushion pads in a fun colour or new pattern.
No decorating required! Plus, you may be able to find exactly what you are looking for in a charity shop to save even more money and help those in need at the same time.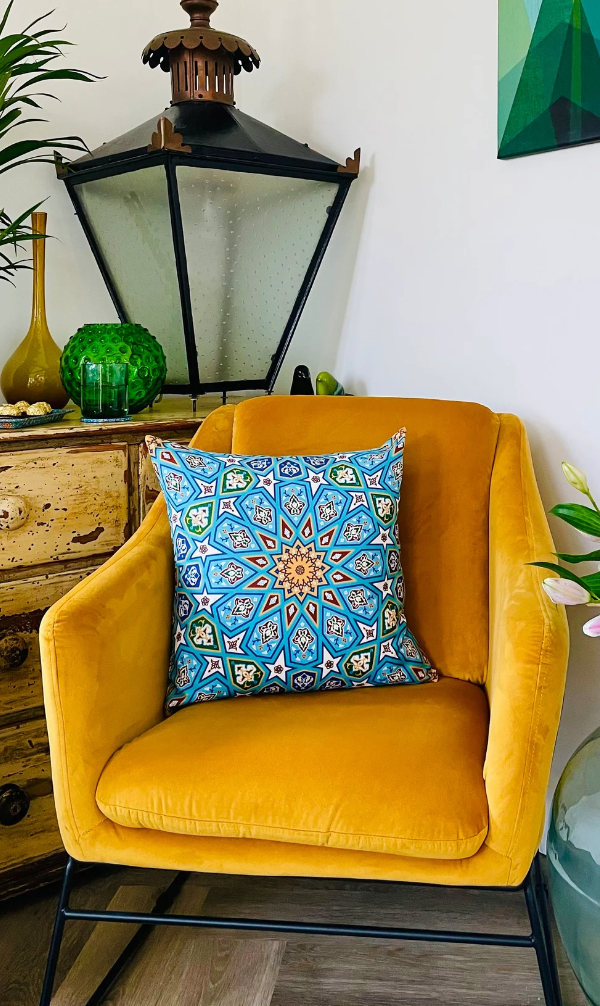 Inject some light with mirrors
Mirrors can create wonderful design pieces within any home but they're also a great way of adding light to a room. Think about where they can be strategically placed to add to the lighting, mixing and matching different styles to bring personality and elegance to the room. This is a great idea in downstairs toilets or family bathrooms.
For affordable mirrors, check out local furniture recycling projects. We almost spent £100 on one mirror once, but went to a furniture project and picked up three mirrors for less than £100 instead!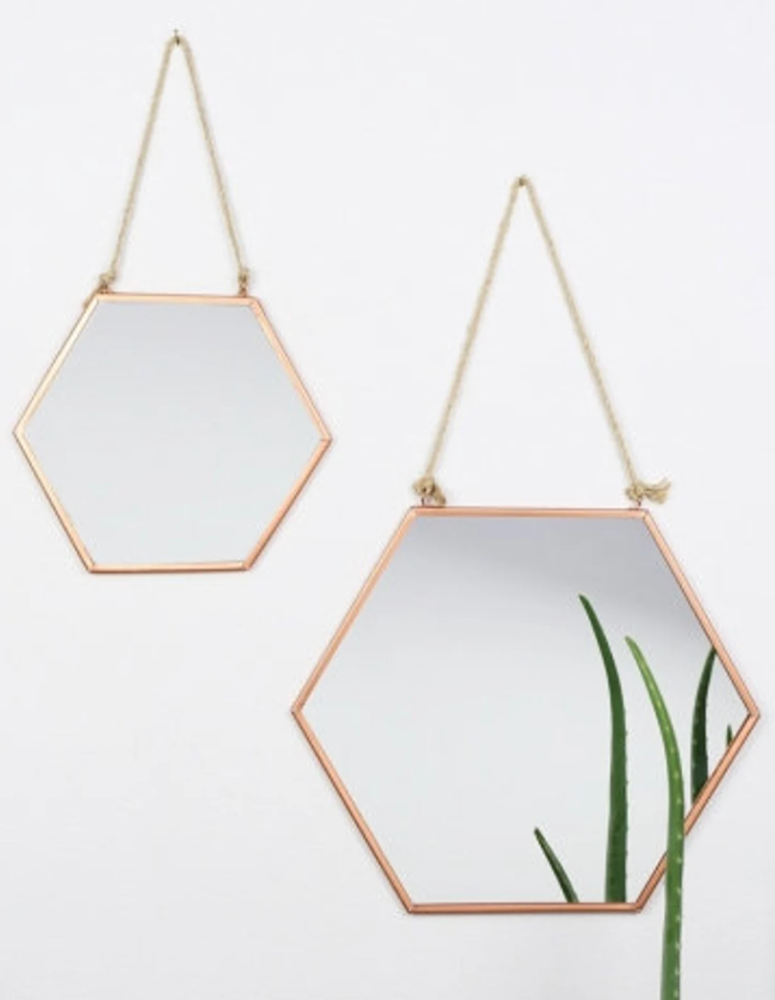 Geometric hexagon copper mirror
Don't forget about what you've already got
And finally, don't cast anything aside that you've already got. Look at ways you can bring your existing furniture up to date too, by painting, stencilling or distressing it. This is a great way of saving money and making something look like a brand new item!
There are many clever paints on the market that don't even need the surfaces to be prepared. You can simply paint straight onto wood or over existing paint. Look for furniture paint in your local DIY store to see what you can find!
Bringing a fresh lease of life into a room can be quick, easy and affordable with these tips. You can update your house without breaking the bank.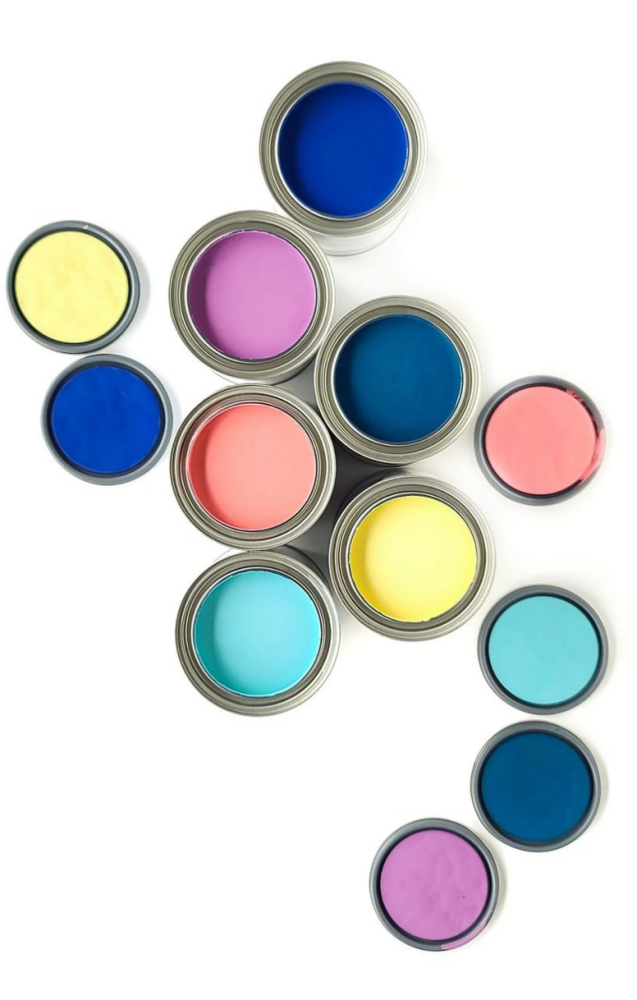 Save