How Can I Update My House Without Breaking The Bank?
Posted on
You can do a lot with less. Redecorating is time-consuming as well as expensive, but you can completely redesign your home's style with these low-cost and free tips. You do not always have to get the paints and wallpaper out either.
How can I update my house without breaking the bank?
Try a few of these top tips, and your living spaces will look and feel like new!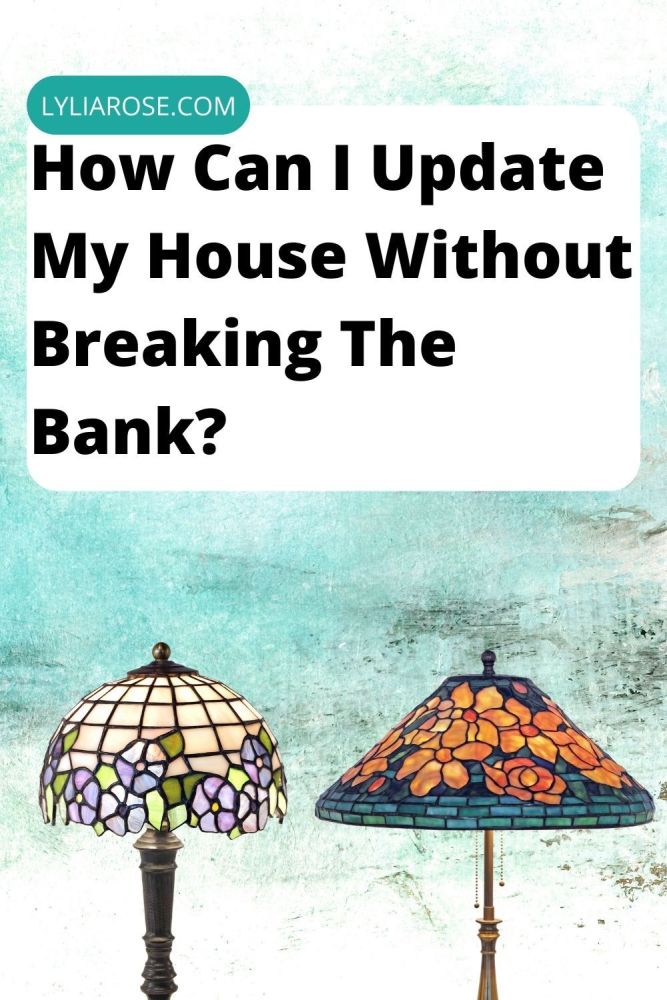 Upscale Your Fixtures And Fittings
You can breathe new life into a room with a simple upgrade to the fixtures and fittings. You can give your whole home a stylish upscale by replacing the door handles and door furniture with something fresh and modern. It gives a whole new look to every room and every hallway. It's also a great hack to make your doors look more expensive rather than spending a lot of money on costly interior doors!
For instance, we used Corston handles to give our doors a fresh look and replaced all our interior door handles with their designs. Corston uses the best materials and works with world-class manufacturers to produce their unique and stylish designs. They have a large range to choose from that can complement any decor.
De-Clutter And Organise
For a low-cost new look, organise your spaces. This is a great first step towards styling up your home. You may not know exactly what you are dealing with until you have a good clean-up. With the help of some smart storage solutions, you can give your whole home a fresh appearance.
Start organising your storage spaces first. The cupboard under the stairs, the garage, and the loft get organised there first. When you are tidying up your living spaces and clearing the clutter you will have somewhere to stash everything away. Cut down on shelf clutter to give rooms a minimalist feel.
Get Thrifty
Look for ways to reuse, reclaim, and recycle. You can save a lot of money on expensive items if you are willing to look for second-hand bargains or put a little elbow grease into upcycling old and tired furniture. You can get some fun projects for the weekend and some great-looking furniture for free.
Local ads, Facebook Marketplace, and sites like Gumtree are the perfect places to find free home furnishings and interesting pieces for free or next to nothing. You may need some transport to pick things up from the sellers, so bear that in mind when scrolling.
Freshen Up Your Flooring
Replacing carpet or laminate can be time-consuming and expensive. Instead of taking this drastic measure to give your flooring a new look, hire professional cleaning equipment or better yet a professional cleaning service. Old carpets can look as good as new with a deep clean.
Once you have that done, you will have a better idea of what you are dealing with. If the deep clean isn't enough, use rugs and long runners to bring some colour and pattern to floors in your living spaces and hallways. This can be an incredibly low-cost way to style up your floors especially if you can find second-hand or discount rugs to fill the spaces.
Use Light To Change Spaces
You can change the appearance of a room for the cost of a light bulb. Changing up the lighting in your living spaces makes you see them in, well, a whole new light! The hue or colour of a light bulb has a huge influence on how a room looks. Antique-style filament bulbs with an amber hue can completely change the look of living spaces.
Light fixings and lamps can add a lot to a living space too, and not just illumination. Lamps can bring colour, style, and pattern from their bases and shade and accent existing decor details. The overhead light in a room is another styling opportunity. Look for something unique and interesting that increases the amount of illumination in a space.
Breathe Life Onto Your Wall With Art
You can quickly add some colour and detail to a space by hanging some art on the walls. Charity shops and second-hand stores are great places to find hidden gems. Even if you do not like the picture the frame can be reused, saving you money. Do not be afraid to make your own art either.
You can get kids involved here. Why not frame some of their artwork to brighten up a living room or kitchen? Photographs can be a great way to add character to a room too. Find some of your favourite snaps and make them bigger. You can play around with some basic computer software too, giving family snaps a classic black-and-white look or fading out backgrounds to highlight family members. There are even apps that give you free photo prints so you can keep this cost-effective and have profesionally printed photos.
Bring Nature Inside
Plants, flowers, and even trees can be used indoors to add colour, texture, and a feature. Plants are especially useful and great value for money. From a very small investment, you can give your home a fresh new look and can even add scents and seasonal blooms for an added benefit. It's well-known that nature has de-stressing and calming properties, so why not bring some of these elements and feelings into your home?
If you do not want a plant or two to look after, you still have options. Plastic plants, flowers, and even fake trees can all still bring some greenery to a space. To get a natural look you will have to spend some money. Cheap plastic plants do not last and do not trick the eye. Invest a little, however, and you can have maintenance-free fake plants that look just like the real thing.
Switch Up You Soft Furnishings
Cushions, pillows, and throws are all an opportunity to update your decor. You can completely change the colour palette of living spaces by changing up the soft furnishings to bring in new shades and new textures. It is incredibly inexpensive too, and you get some comfy cushions and warm throws to enjoy.
Cushions with a detailed pattern are great for adding extra character and style to your living room, dining room, or bedroom. You can bring in a theme using complementary patterns and colours on soft furnishings to accentuate existing elements in a room.
Make A Feature Wall
Plain, featureless walls drain rooms of character, light, and interest. You can revolutionise a room by adding a feature wall. This can be as simple as repainting one wall in a contrasting colour or adding a series of framed photos to create a gallery wall, or an eclectic collection of paintings to make it more interesting.
Stencilling is a low-cost way to bring some style and design touches to a feature wall. You can buy stencil packs from craft shops to help, but all you really need is a plan and some decorating tape. Then you can mark out your pattern and start painting.
Here are 3 ways you can create a feature wall in your home.
Do A Furniture Audit
You can completely change the look of all the rooms in your home simply by rearranging the furniture throughout the house. It makes take a day or so, but this makes it a great weekend project for updating your living spaces without spending a penny.
Go through your home and make a note of every piece of furniture that can be moved around. Putting different pieces together in different rooms can give them a fresh new look and add storage where you need it. Bedroom dressers can become great storage units in a home office, just remove the mirror from the top. A bookcase may look old and tired in a living room but can bring utility and design to a hallway or landing on the stairs. Mix things ups for a free and easy way to refresh your living space.
Final Word
These top tips can save you time and money and give your living spaces a fresh look. Make a few sensible additions, rearrange your spaces, and make some minor decor tweaks. Your living spaces will look like they have been completely redesigned, and all it took was some elbow grease and clever purchases. Kitchen, bedroom, bathroom, or lounge; these style tips have you covered.
Want to save more money?
Check out my massive money-saving tips section and find some great deals on my voucher codes and 80+ ways to get free money pages!
Learn how to get free food and heavily discounted food.
Check out my list of UK apps that turn receipts into cash and also this list of UK cashback sites to maximise your free cashback and savings.
Find free cryptocurrency offers here and free shares offers here!
Subscribe to our newsletter for the best free money offers, money-making and money-saving tips we discover!